The humble block is more than meets the eye. With exceptional design, performance, and environmental benefits, we can see why it's one of the most popular building materials around.
Project
Albury House, Locura, Bellows House, Incu HQ Rosebery, Clayfield House, Inverdon House
Architect
Kerstin Thompson Architects, Pattern Studio, Architects EAT, Akin Atelier, Chloe Naughton
Builder
Photography
Dan Preston, Ben Hosking, Derek Swalwell, Terence Chin Photography, Alicia Taylor
Product
GB Masonry Smooth in Nickel, GB Smooth Half Height Blocks in Nickel, GB Masonry Honed in Porcelain, Bowral Bricks Hamlet Pavers in Sepia, Bowral Bricks in Capitol Red, GB Honed in Porcelain, Breeze Blocks Porcelain
Concrete masonry blocks have long been the workhorse of the construction industry. With the growing popularity of brick home designs, leading architects have opted for masonry blocks of varying size, shape, and textures to create beautiful and refined modern living spaces. Offering an extensive list of both functional and stylish benefits, the hardy building material is proving to be the go-to product for contemporary architectural chic.
Whether you're building your home from scratch or a quick renovation, we've put together a quick list on why you should consider incorporating concrete masonry blocks to make the ultimate statement – inside and out.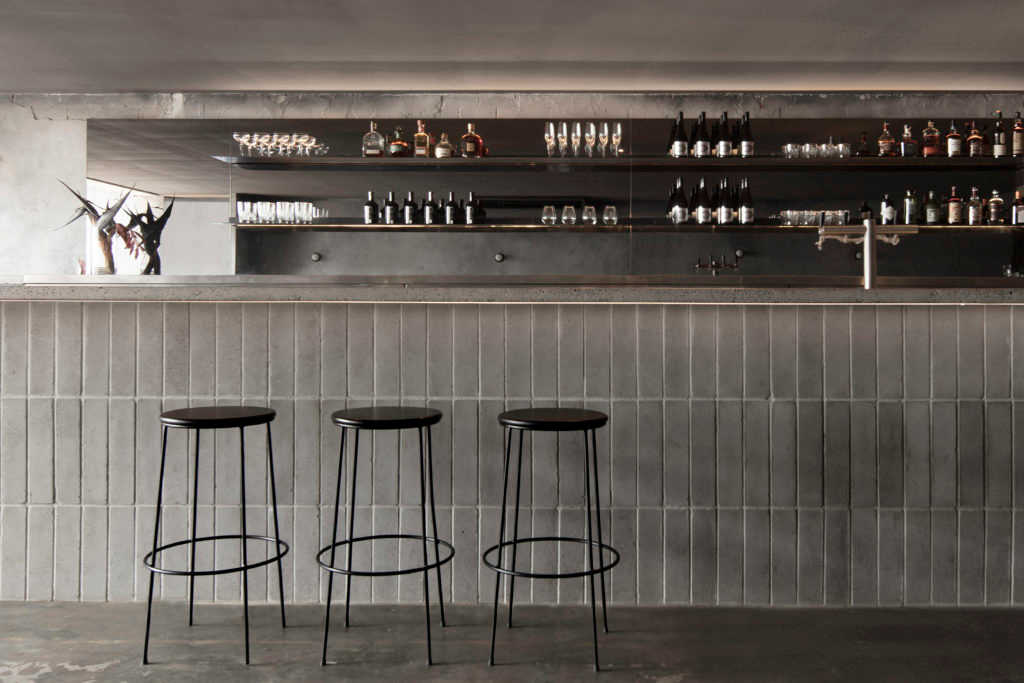 1. Durability and maintenance
Concrete masonry has literally been used in buildings since the beginning of time, and the durability and design longevity of this material is truly unparalleled with a long-life expectancy spanning over 100 years. Concrete masonry stands up to UV degradation, termites, heavy storms, and temperature extremes. Made from non-combustible materials, these blocks are extremely ideal for use in Australia's bushfire-prone areas. Additionally, they don't corrode, rust, warp or are susceptible to mould, making them extremely resilient for decades.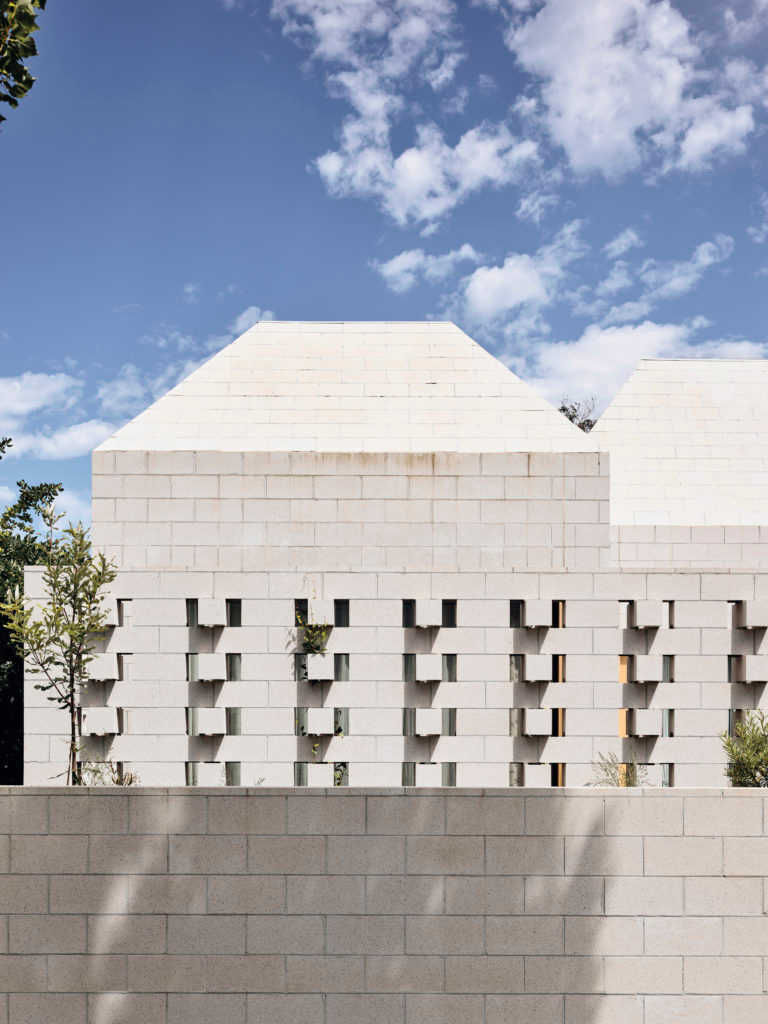 2. Energy, time and cost-efficient
Concrete masonry blocks are extremely energy efficient. The blocks' thermal mass reduces the need for artificial heating and cooling by slowing the transfer of heat between outside and inside, ultimately reducing long-term energy costs.
Furthermore, concrete masonry blocks are cost- and time-efficient when it comes to construction. This is especially true when considering the material and process for the complete building system, as concrete masonry blocks can reduce or negate the need for accessory products, such as sarking and insulation. And by implementing masonry blocks, overall building time is reduced compared to most walling materials.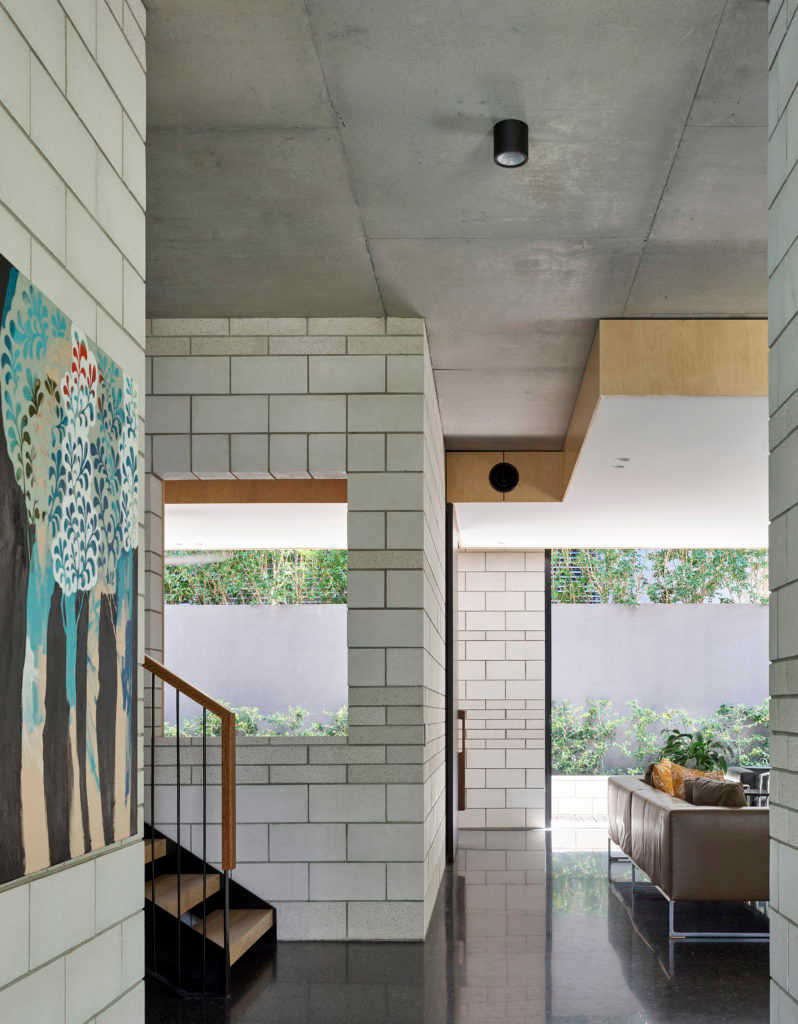 3. Versatility at its finest
Typically hidden under render, plasterboard and paint, the modern concrete masonry block is incredibly versatile. Left exposed, the hardy building material reveals structure for all to see. With a broad range of colour and finish combinations offered by concrete products, concrete masonry blocks showcase exceptional design elements, such as texture and tone to elevate your space. The Austral masonry range features over 78 variations of colours and finishes; whether you're trying to achieve a modern industrial look or a cool Miami coastal vibe, you won't be short of options with Brickworks' masonry collections.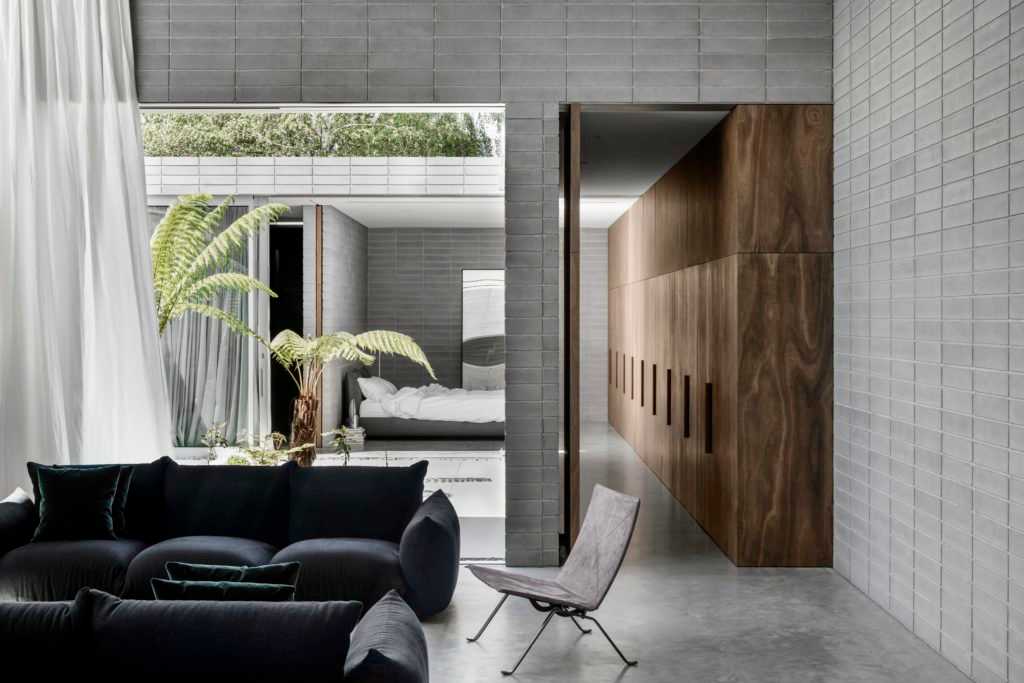 4. Comfort at the forefront
Looking beyond the surface, the structural density of the masonry blocks reduces external and internal noise better than traditional building materials. This offers the individual a space with a solid base of acoustic capabilities, resulting in a more effective and acoustically sound environment.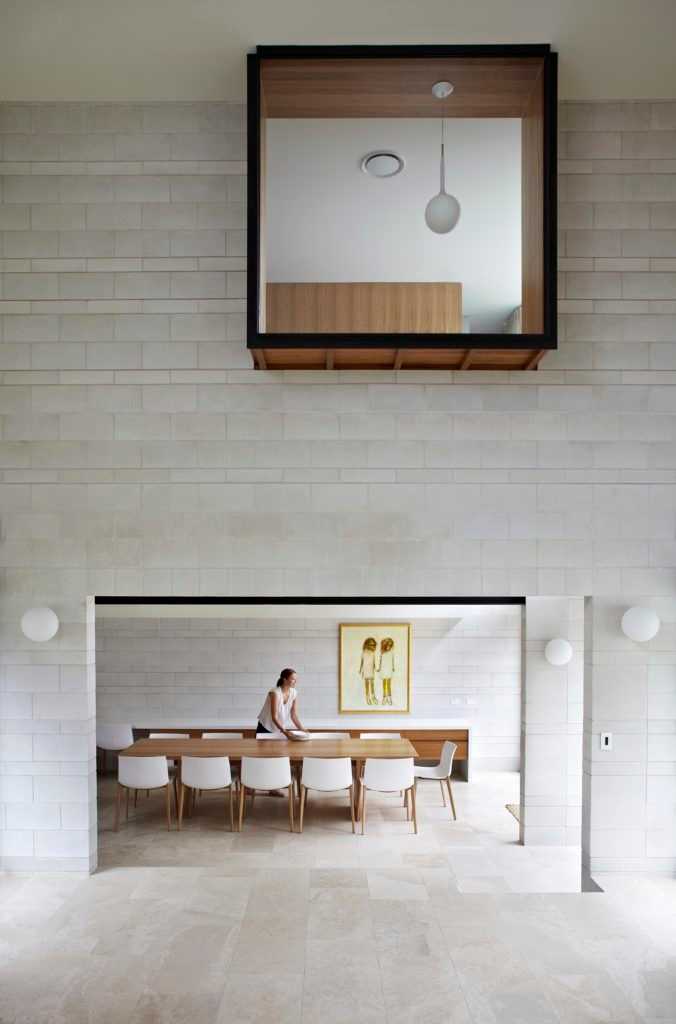 5. Design that lasts a lifetime
Where trends come and go, masonry concrete blocks surpass the test of time and offer a timeless look. In the past, bricks have typically leaned towards the industrial aesthetic, but their unrivalled design flexibility offers architects and designers an opportunity to showcase their creative expertise and their unique style. By paring the raw tactility of brick with contemporary tones and sculptural elements, the concrete blocks are the ideal choice for creating a captivating architectural statement.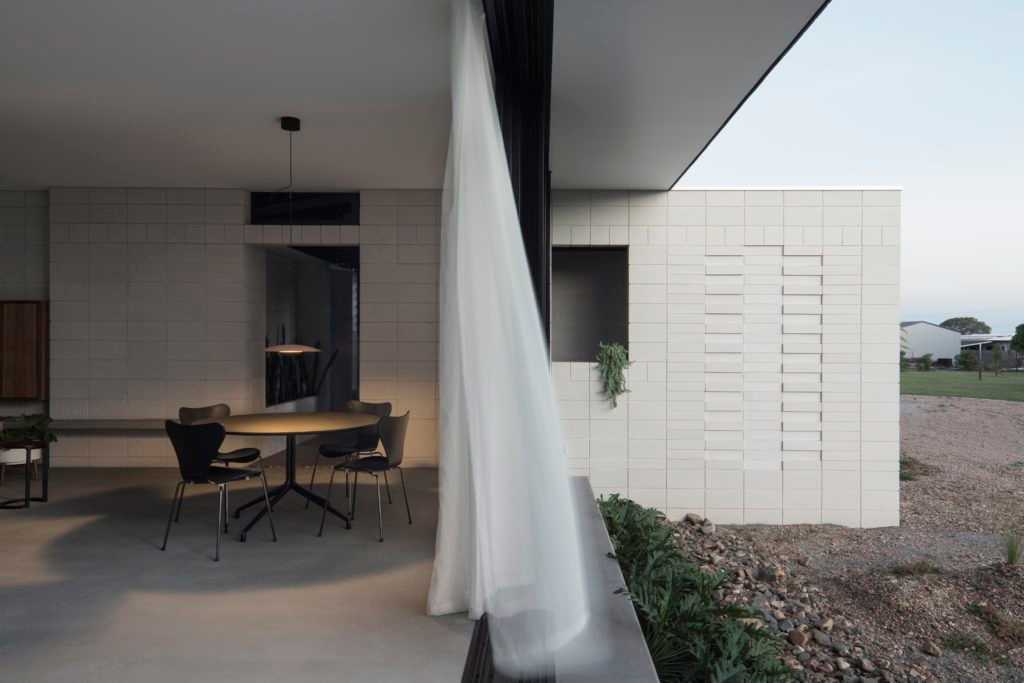 6. Minimal impact on the environment
Masonry concrete block production has minimal impact on the environment as they do not deplete precious natural and limited resources. Each block is produced in a meticulous process; established with the environment's well-being in mind. This involves curing each one in temperature-controlled kilns with comparatively little energy used compared to kiln-fired products. Additionally, masonry absorbs CO2 and is an inert substance, which does not emit or give off gases or compounds.
"Offering an extensive list of both functional and stylish benefits, the hardy building material is proving to be the go-to product for contemporary architectural chic."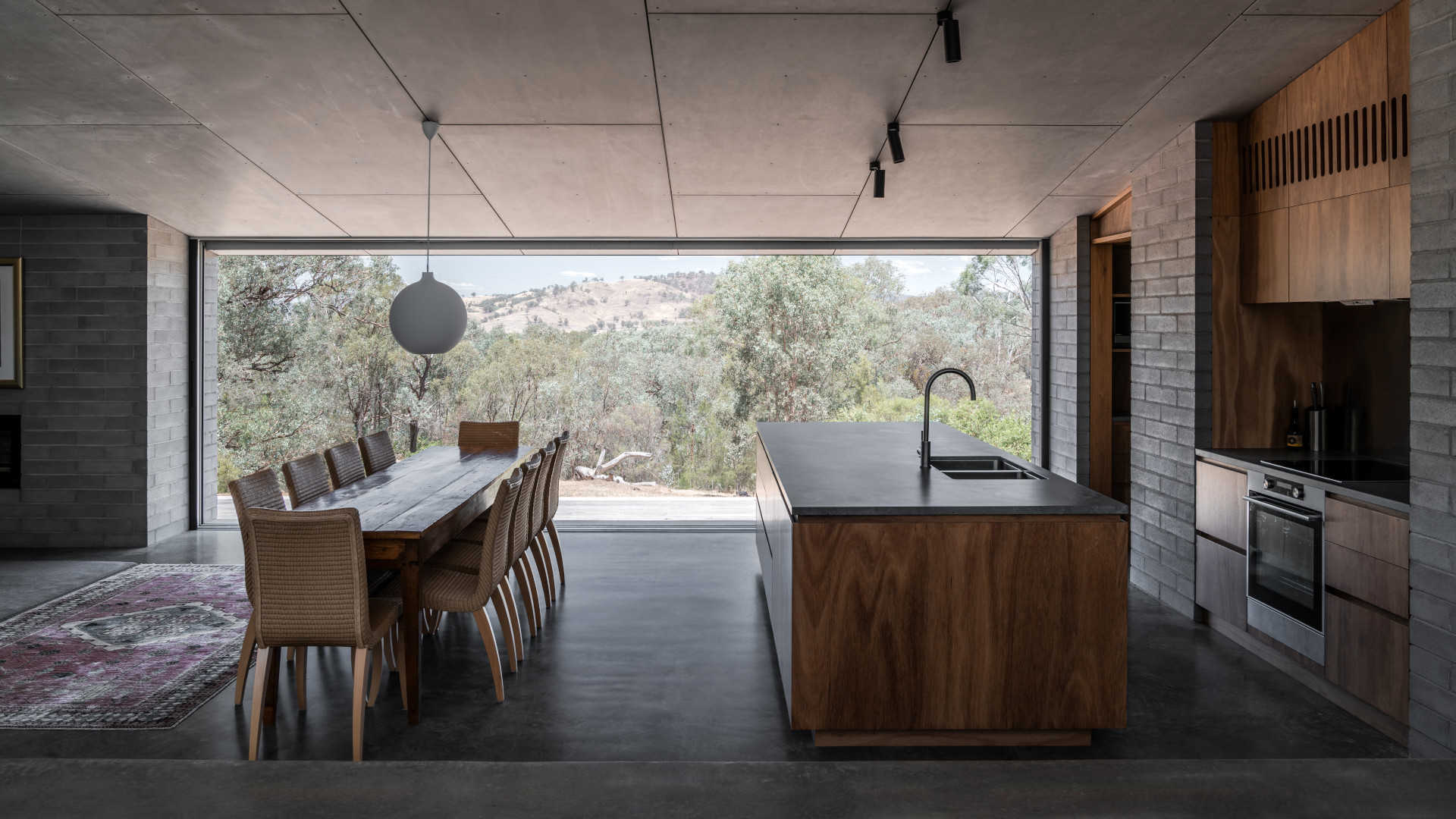 "Offering an extensive list of both functional and stylish benefits, the hardy building material is proving to be the go-to product for contemporary architectural chic."
Get In Touch
Build your dream home.
Learn about our products.
Learn from the best.
Join us at an event.
Please register for this event
x
Get Inspired
Stay up to date with the latest trends, products projects and more on Instagram.