Working at Brickworks
Our Culture & Careers
At Brickworks we believe in building on our positive culture. Our values guide our culture and by working together, with these in mind, we're continually earning our place as the best building products company in Australia.
Careers at Brickworks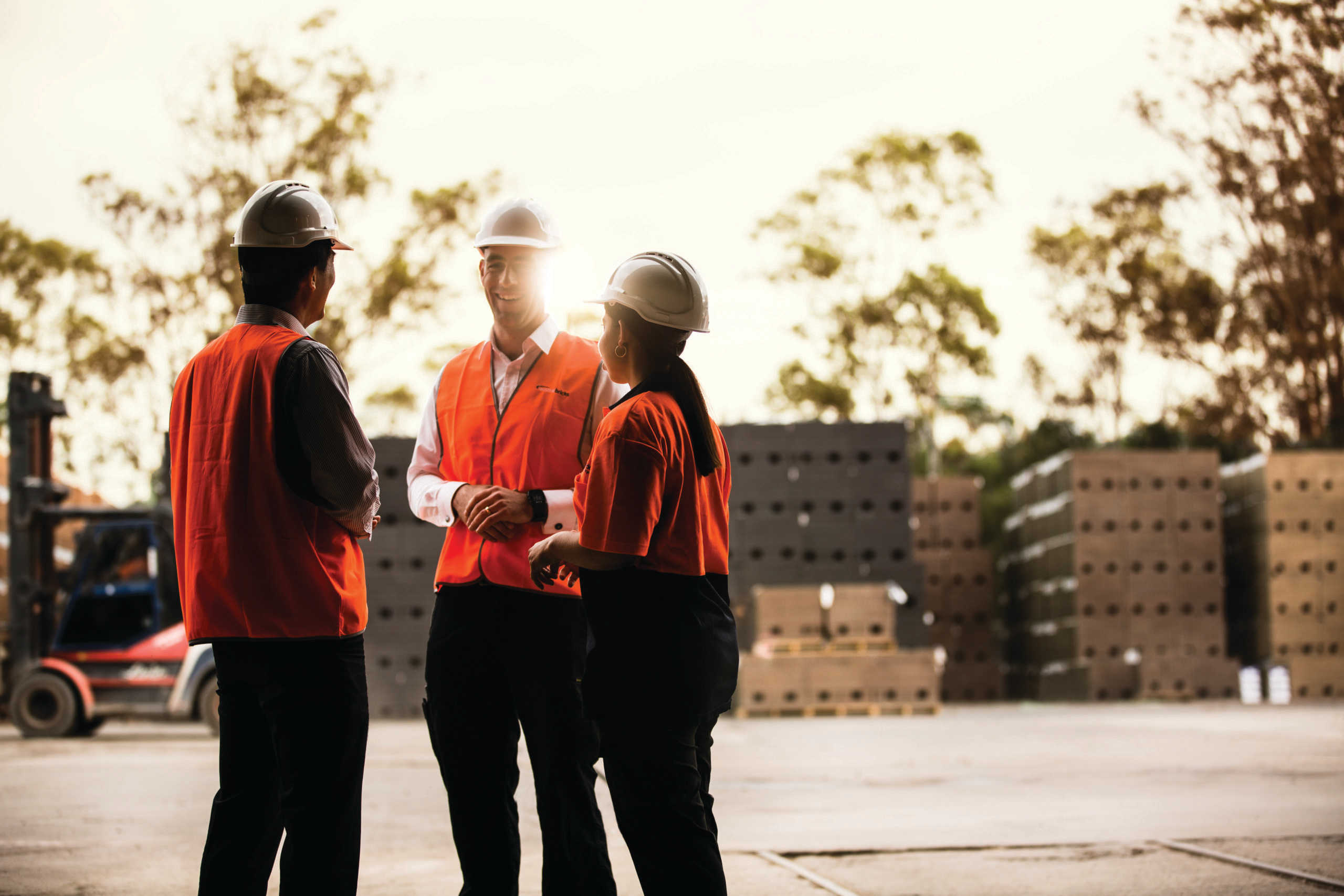 Careers at Brickworks
Aiming high everyday
At Brickworks we take pride in what we're achieving every day. Look around and you'll see how we're contributing to a beautiful and enduring future for our built environment. Our shared values make a difference to the way we work and to all the materials and buildings we help create.
Our Values
Our values guide our culture. They are our essence and what we stand for. They remain a constant in everything we say and do. They are what we look for in our people. These foundations will continue to be built upon as our company innovates and grows.
Benefits
There's more to working at Brickworks than just financial rewards. We offer a wide range of benefits designed to recognise and reward our most valuable asset – our people.

Sign-on Bonus Incentive Scheme
We have developed a Sign-on Bonus Incentive Scheme to assist in attracting talent, allowing eligible new employees who successfully meet their 6-month probationary period to receive an additional week of pay as a sign-on bonus.
Competitive salary
Our people are rewarded with competitive salaries and many positions also offer performance incentives.

Product Discounts
Product Discounts are provided for staff and family and friends of staff.
Employee share plan
Our people can access employee share plans.
Salary continuance
Salaried employees are provided with salary continuance insurance to protect them in the event of serious ongoing illness or injury.
Parental leave
We are committed to supporting families and depending on length of service (in excess of 12 months) we pay between 8-12 weeks parental leave.
Awards and recognition
We have Service Awards, Employee of the Year, and Values Recognition Programs in place for all our people.
Health and wellness program
At many of our sites we offer free physio services and provide fruit and snacks. We also offer comprehensive EAP services – both directly and via the online EAPHub to all staff and their immediate family members.
Mobility
We believe in developing our people and this includes providing targeted opportunities for mobility both throughout Australia and now internationally due to our recent expansion into the US.
Education and training
We believe it is essential for our staff to continue to develop and are committed to providing time for people to grow, through education assistance, apprenticeships (including adult apprenticeships), structured graduate program and a commitment to a minimum of 2 hours per week for development.
Social
We offer monthly birthday celebrations, Social Club, end of year celebrations, BBQs and twice-yearly business update nights.
On-site parking
Many of our sites have free onsite parking.
Corporate social responsibility
We are proud to support and be associated with the Children's Cancer Institute (CCI).
Building your future
We believe it is essential for our staff to continue to develop and are committed to providing time for people to grow through education and training, apprenticeships (including adult apprenticeships), structured talent programs, and succession planning activities.
Looking for new opportunities?
Find your new career with us. We are looking for people who share our values and are passionate about their work.
Get Inspired
Stay up to date with the latest trends, products projects and more on Instagram.