Working at Brickworks
Our Culture & Careers
At Brickworks we believe in building on our positive culture. Our values guide our culture and by working together, with these in mind, we're continually earning our place as the best building products company in Australia.
Careers at Brickworks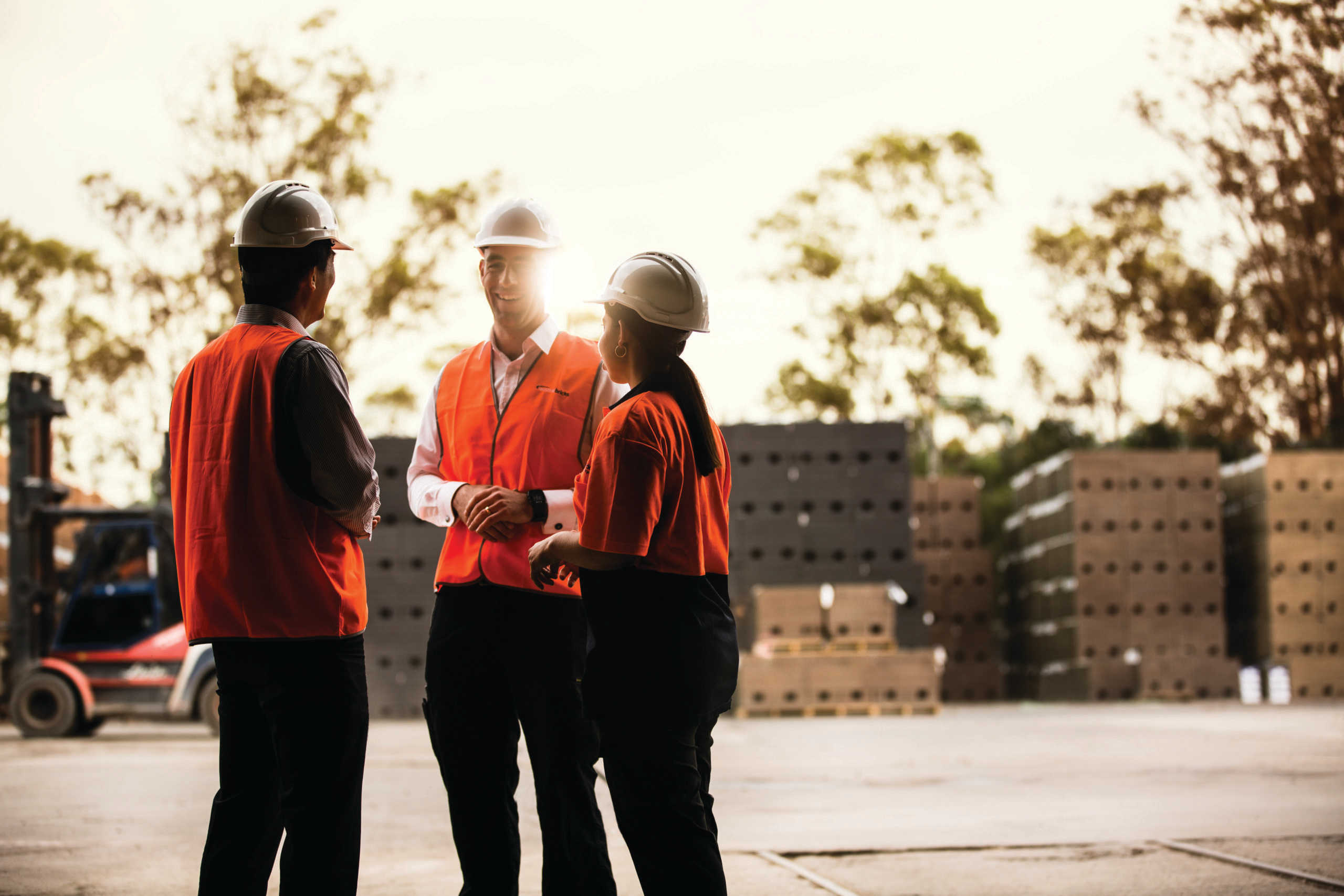 Careers at Brickworks
Aiming high everyday
At Brickworks we take pride in what we're achieving every day. Look around and you'll see how we're contributing to a beautiful and enduring future for our built environment. Our shared values make a difference to the way we work and to all the materials and buildings we help create.
Our Values
Our values guide our culture. They are our essence and what we stand for. They remain a constant in everything we say and do. They are what we look for in our people. These foundations will continue to be built upon as our company innovates and grows.
Benefits
There's more to working at Brickworks than just financial rewards. We offer a wide range of benefits designed to recognise and reward our most valuable asset – our people.
Graduates and Students
Making beautiful products that last forever starts by building great teams, and we are looking for high calibre graduates who have the potential to be the future leaders of our business. Our 2-year Graduate Programs is an accelerated development program that equips our graduates with the experiences, knowledge and skills to move quickly into management roles at Brickworks. These are not roles for narrow technical specialists but for broadly capable, future operational leaders. Hear from our graduates about their Brickworks journey and experience.
Looking for new opportunities?
Find your new career with us. We are looking for people who share our values and are passionate about their work.
Get Inspired
Stay up to date with the latest trends, products projects and more on Instagram.