Whether your retaining wall is an integral part of your outdoor structure or simply a design feature, it will form part of your overall landscape, so you want to ensure it complements the rest of your garden. Retaining walls can be made of everything from timber, concrete sleepers, poured concrete, rocks and boulders. But for the DIYer, blocks and blocks are the ideal choice.
But which block is the right block? With so many different sizes, colours formats and styles now available, that decision isn't necessarily an easy one. For the home handyperson intent on building their own retaining wall, smaller blocks that are lightweight and feature a mortarless interlock are perfect – requiring little expertise and minimal components to install.
But there are a few other things to consider. These include the kind of finish you want to achieve, the height of the wall being built, the site and your skill level. A mortar or reinforced system will require more components than a simple mortarless system. The latter features an interlock in the shape of the block at the top, sides and bottom of the wall to connect with the blocks above, below and adjacent to create one solid wall.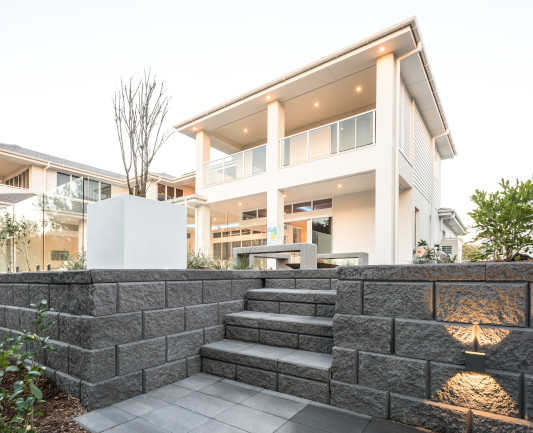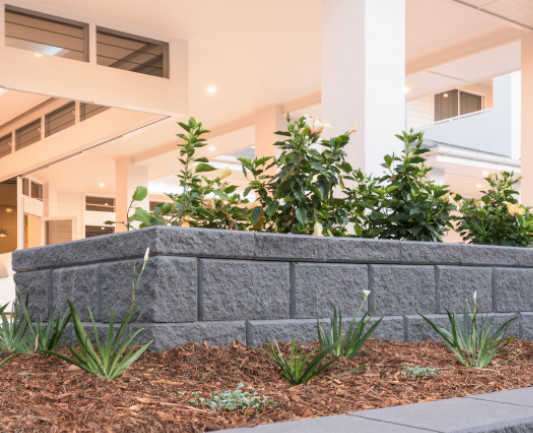 Blocks can also be installed in different ways … stepping back with each course laid, and or laid vertically. Along with your style preferences, installation needs to be taken into account when making your block selection. Factors here include the wall's height and the site characteristics. Some lightweight, easy-to-install blocks are perfect for a basic DIY job, while others are ideal when used in combination with an engineer's design, to create taller retaining walls or walls needed to retain large amounts of soil. Once you've worked out your structural requirements, it's all about design.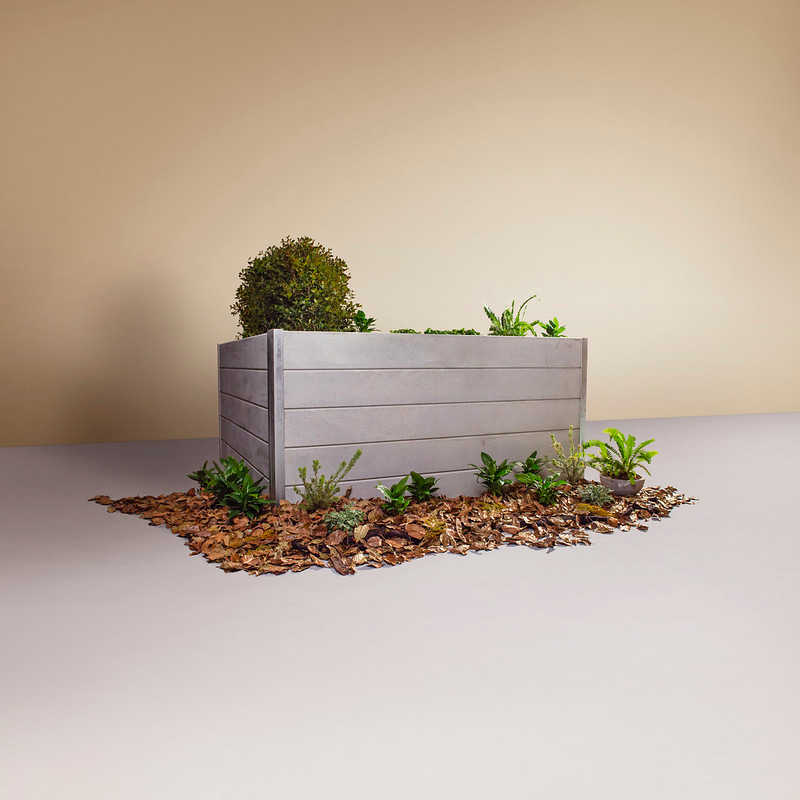 When it comes to style, the main differences are down to laying format, colour and the finish of the blocks. The format of the "face" can also vary, and the block size will also impact the overall design. After you've given thorough consideration to your installation and structural requirements, ask yourself, what colour will suit and complement your existing garden? Would you prefer a smooth, split-faced or honed finish?
For a step-by-step guide on how to install your retaining wall, check out this video in our Your Outdoor Home series, featuring landscape designer Matt Leacy.
Get In Touch
Build your dream home.
Learn about our products.
Learn from the best.
Join us at an event.
Get Inspired
Stay up to date with the latest trends, products projects and more on Instagram.