Virtual CPD Presentation: How to Build the Impossible
Join us for a Refuel!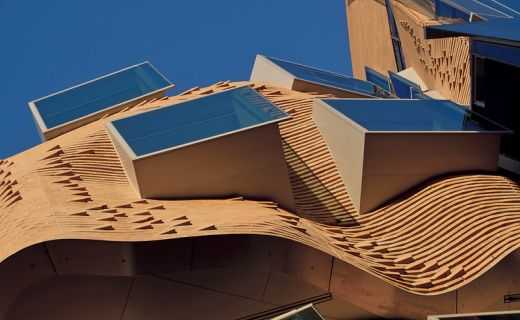 1:00 pm. Wednesday, 23/06/2021
Brickworks are committed to providing educational and inspirational content and are pleased to offer accredited CPD Presentations via Zoom Webinars.
Event Details
WHEN
1:00 pm AEST
Wednesday
23/06/2021
WHERE
WEBINAR (Meeting details emailed prior to event)
Virtual CPD Presentation: How to Build the Impossible
Join us for a Refuel!
Explore the design and detail of the unique Frank Gehry project Dr Chau Chak Wing Building at the UTS School of Business.
LEARNING OUTCOMES
1. Understand how the façade at UTS was designed and constructed
2. Overcome the design limitations with the development of unique bricks
3. Design details for brick restraint systems
4. Describe the design development, engineering, fabrication of the UTS façade
5. Installation and construction on site of highly detailed brickwork

NSCA Unit: Design
Element: 3. Conceptual Design, 4. Schematic Design, 5. Detailed Design
Performance Criteria: 3.7, 4.1, 4.3, 4.4, 4.5, 4.6, 5.5

Registered attendees will receive 1 formal CPD point following this event.
You will receive a high standard of educational content, with presentations aiming to educate on innovative design solutions utilising new products, materials and technologies and any new regulations affecting the design process.
Registration is essential.
Please register for this event
x
Get Inspired
Stay up to date with the latest trends, products projects and more on Instagram.