Nestled within a tree-lined street in the inner-city suburbs of Melbourne, lies a suburban family home like you've never seen it before.
A modern interpretation of all your fairytale dreams, the Merri Creek House resembles a whimsical pink castle, cylindrical turrets and all. With its double-height towers, arched windows and sweeping décolletage staircase, it may be a shock to hear that perhaps the most impressive part of this home is not its striking façade, but its incredibly sustainable credentials.
When Monique and Scott Woodward of WOWOWA Architecture designed this sculptural masterpiece, their overriding design ambition was to make 'the familiar strange and the strange familiar'. This concept couldn't be truer for this unconventional home, where the modern and gothic intersect in the most wonderful, playful way. The Merri Creek house, which was built by Atma Builders, features three turrets; a front one that is split into a rumpus below and a study above, and a middle turret housing the dining table and wall-sweeping staircase. The third, deconstructed turret sits to the left of the homes, resembling an eroding ruin approaching the creek. On realising their bold vision for the building, Scott and Monique turned to clay brick to bring their concept to life.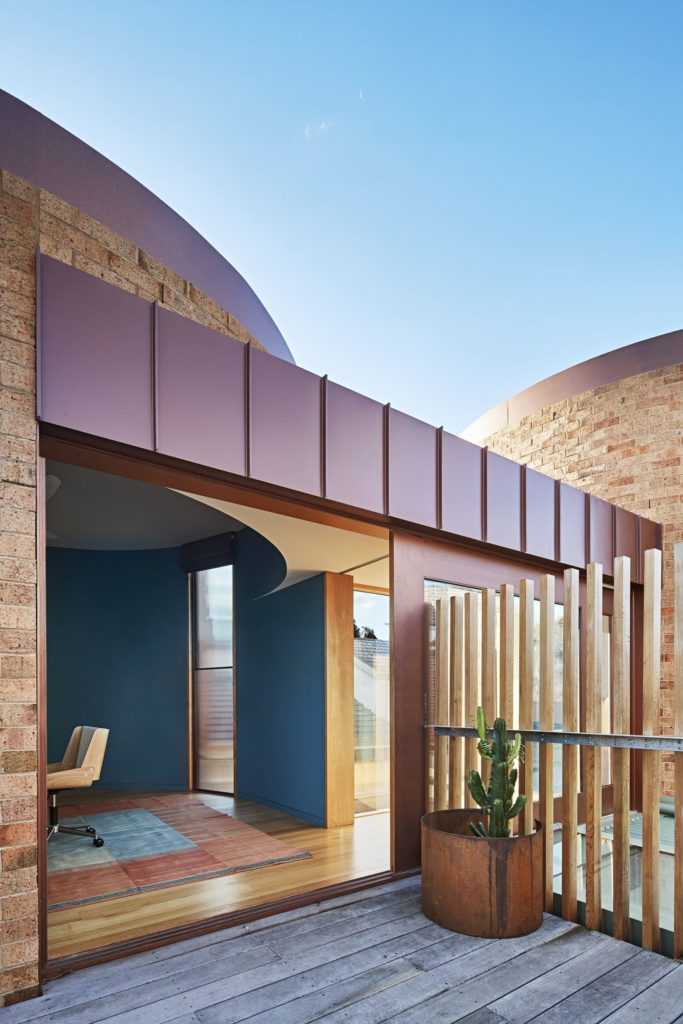 Instead of a traditional regular shape, Merri Creek House features larger curved walls and cylindrical towers, which take inspiration from Australian farm relics and European castles.
'We worked closely with Brickworks to choose exactly the type of material that would enhance our design,' says Monique Woodward, co-founder of WOWOWA Architecture. 'We selected a combination of Daniel Robertson Traditional bricks and Allure bricks from the Austral Bricks range.'
The architects chose a textured carbon neutral brick for the Merri Creek House because of its aesthetic appeal, enduring strength and sustainable characteristics. The turrets, whilst romantic in nature, also offered a masculine sense of strength to the building, which WOWOWA honed in on. 'Their robust nature feels grounded and protected against the elements – so solid that no fire or flood could bring them down,' Monique says. 'Given the site's proximity to Merri Creek and surrounding bushlands, a hearty response felt appropriate.'
The use of brick not only provided structural benefits to this project, but also improved the homes overall energy efficiency. As high-density materials, bricks have the ability to effectively absorb and store heat energy and slow down its transfer, saving energy by reducing the amount of heating and cooling required to maintain a comfortable temperature within the home.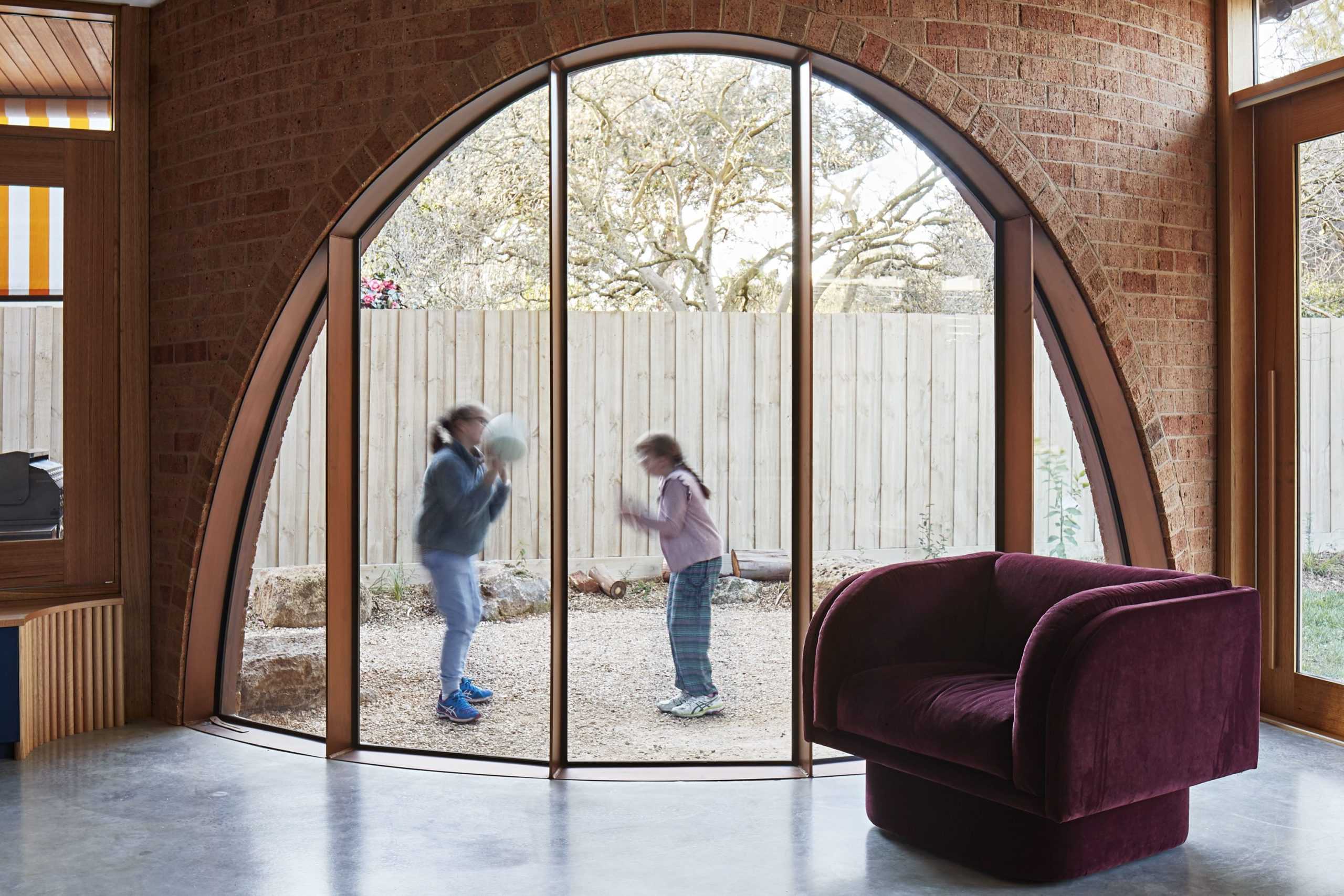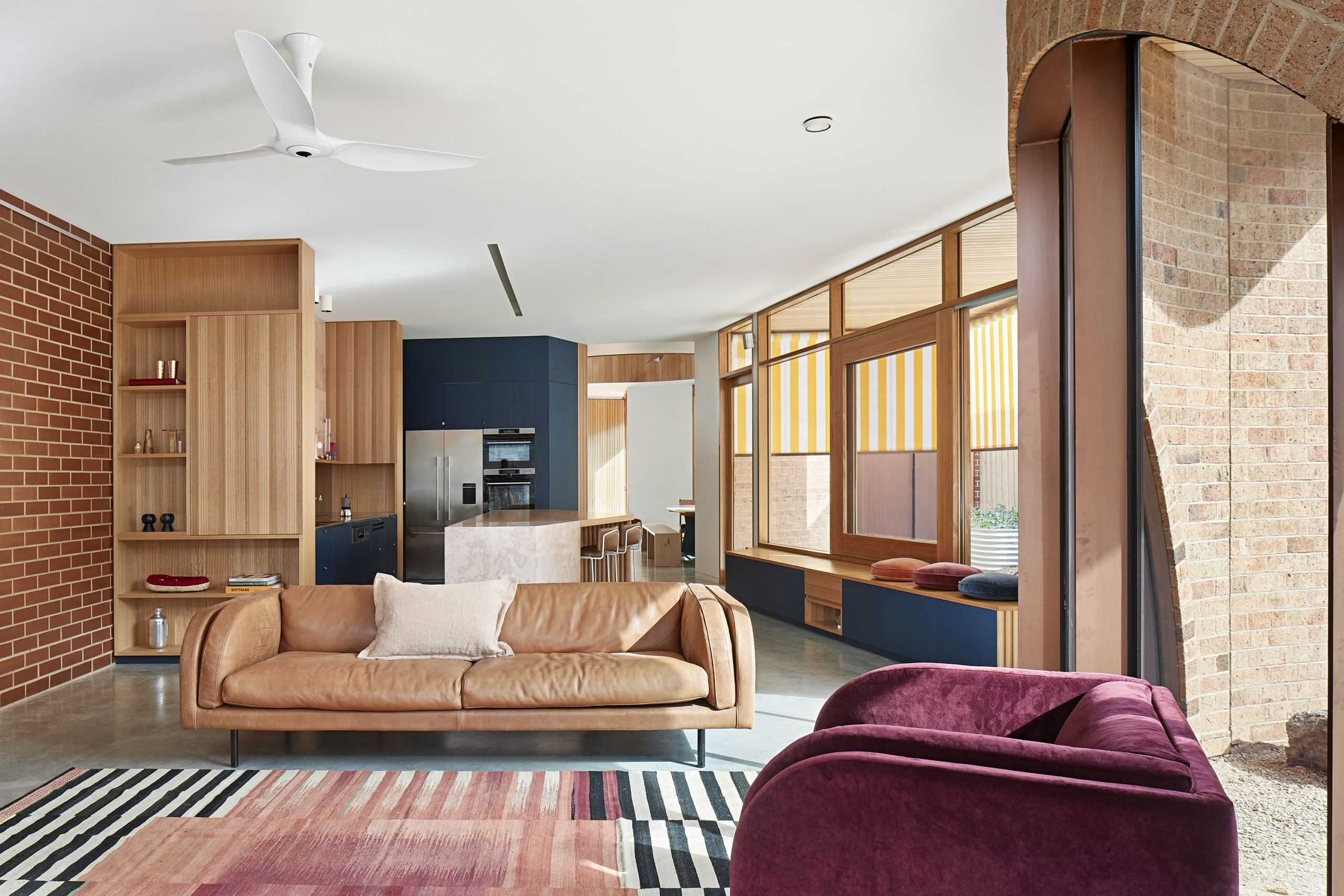 Austral Bricks has produced the first ever carbon-neutral bricks to be certified under the Australian government's National Carbon Offset Standard. This certification was achieved by replacing gas with sawdust, a by-product of the local timber industry, as a fuel source in its brick kilns at the Longford facility.
The facility has also introduced a range of new measures covering extraction, transport, packaging and waste to ensure the plant is more energy efficient. The best part- there is no extra cost for carbon-neutral bricks, so both you and the environment win.

Daniel Robertson Traditional in Buff
Designed for both internal and external applications, the Allure range offers stylish elegance that's ideal for feature brickwork.
Learn more
Get In Touch
Build your dream home.
Learn about our products.
Learn from the best.
Join us at an event.
Get Inspired
Stay up to date with the latest trends, products projects and more on Instagram.