Designing to a small footprint can provide many challenges, but what comes from addressing those challenges, can often lead to magic.
View Product Website
Project
Location
Architect
Angela Nicholas of Alison Dodds Architect
Featured Product
Bowral Bricks in Bowral Blue
Landscape Architects
Structural Enginee
Builder
Photographer
Just ask Angela Nicholas of Alison Dodds Architect, the lead on Wedged House – affectionately named for its less-than-ideal position among its Federation-style neighbours. Squeezed into a narrow five-metre-wide site and nestled between bigger, more expansive builds, Wedged is the result of a clever and carefully considered renovation with the aim of maximising square footage through a light and bright extension.
"The brief was to strip away the flimsy and confusing add-ons and transform the house into a light filled, comfortable home," says architect Angela Nicholas. "The client also wanted flexible spaces to accommodate extended family gatherings, elderly relatives, and out of town guests both within the house and in a separate self-contained space."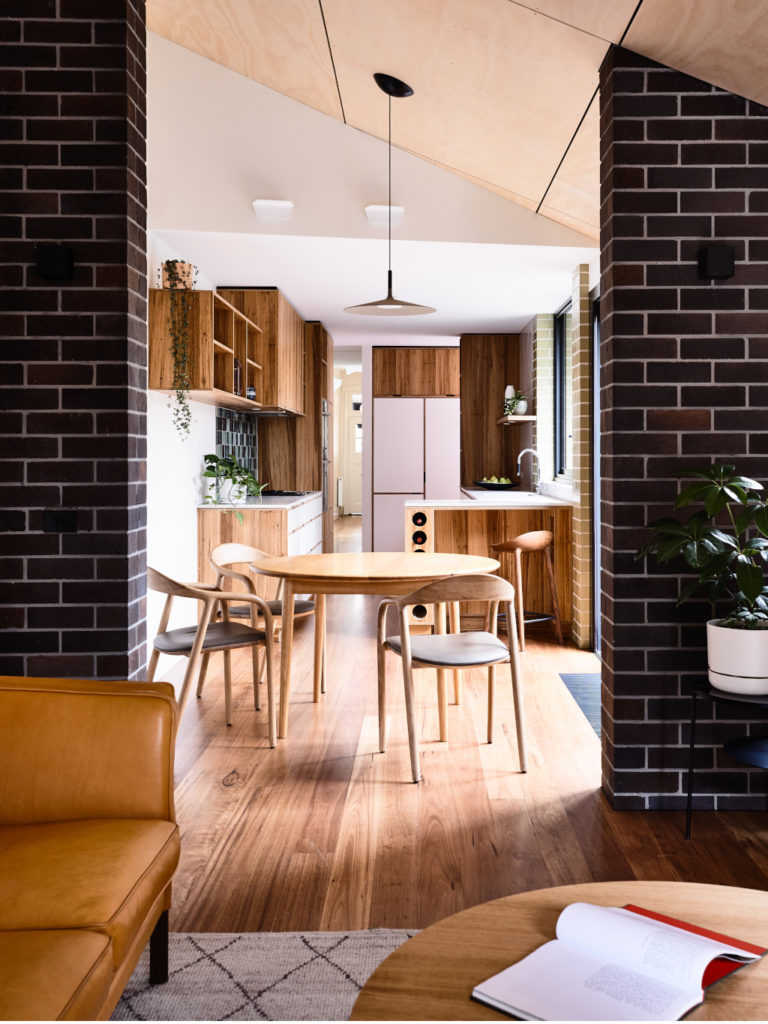 What Wedged lacked in width, it more than made up for in length. Offering a generous site that came to just shy of 50 metres meant that Angela was able weave indoor and outdoor spaces throughout the narrow site and craft a bright extension that both paid homage to, and reimagined, its heritage past. Inspired by the existing Federation house frontage and conscious of council's stipulation that any additions be invisible to passers-by, the upper storey recedes from the street, clad in dark metal and anchored by double brick at ground level. A true testament to its name, the rooftop is angled at its highest point to meet the top of its imposing neighbour, cleverly existing almost as in its shadow.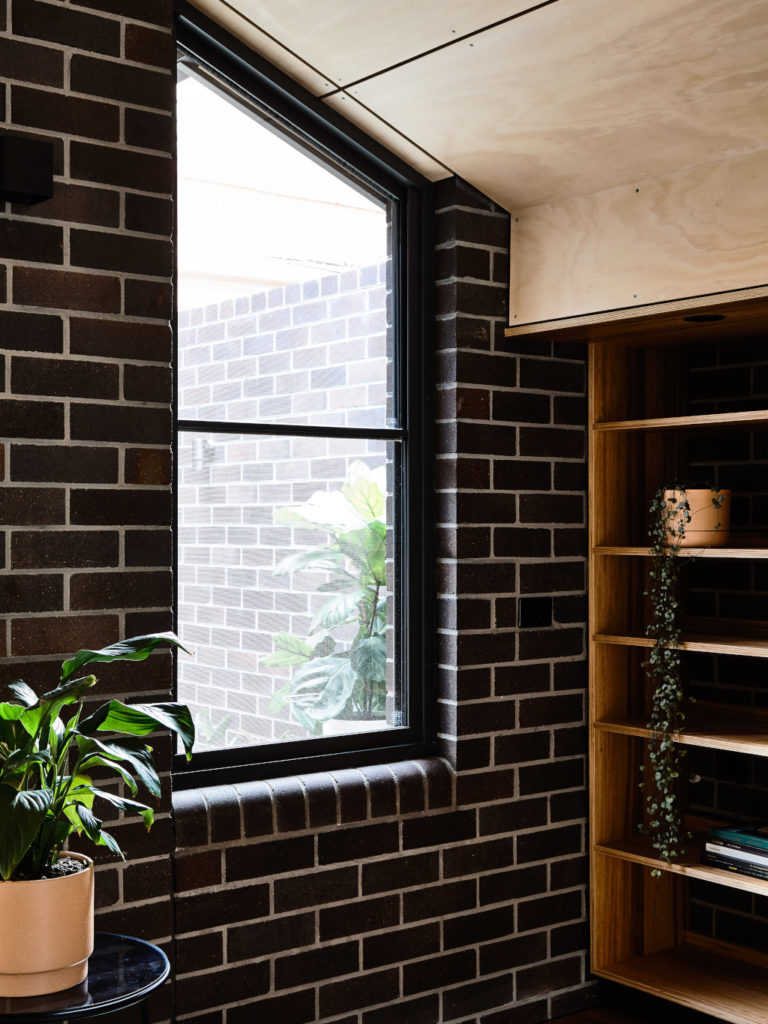 Inside, the Tardis-like build opens to rooms lit from within by north-facing light wells and lined with clever, space-saving design that provides a calming and subtle nod to the craftsmanship of the traditional federation home, while ensuring a sense of future-proof family living.
The hero of the build, in somewhat direct contrast to the soft and gentle timber finishes of the flooring, stairs, kitchen cabinetry and internal roof, aims to create the contrast of a long dark volume, with lighter break out spaces off the main bedroom and living areas providing external connection to sun and airflow and maximising the liveliness of the interior.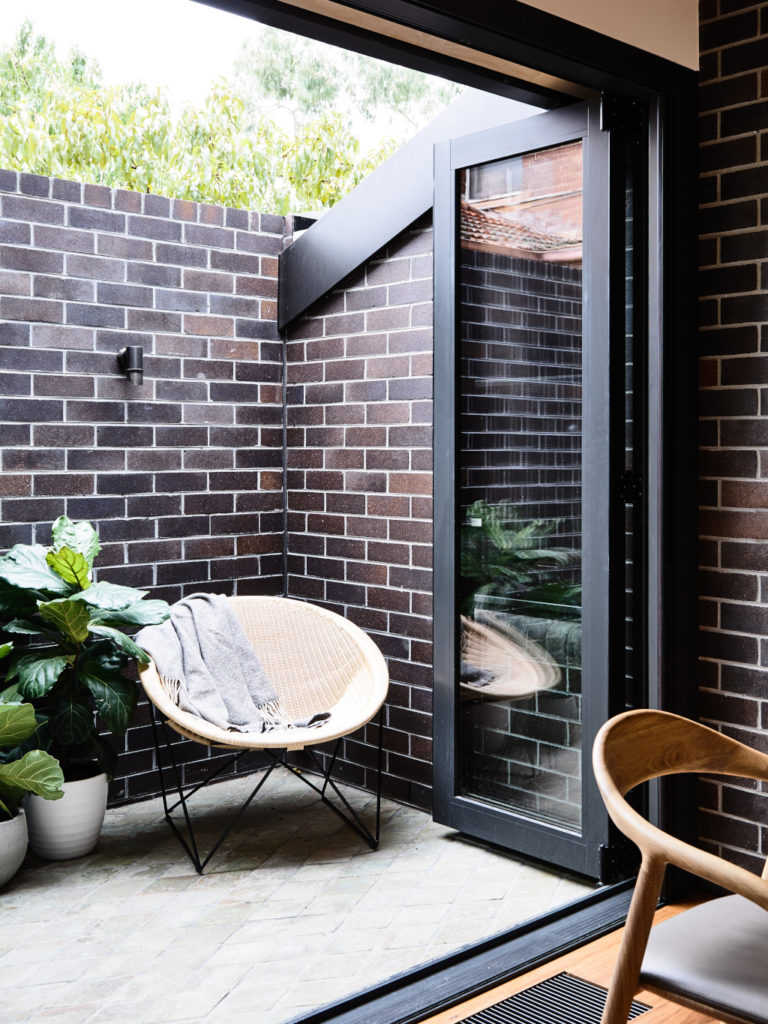 "Bowral Bricks in Bowral Blue provided the dark shell from which these more decorative volumes could be revealed," says Angela. "Not only do they continue the sense of solidity from the original house, but they reflect a desire to express the handmade aspect of the building process that is often lost when materials are hidden."
Continued out into the external areas, the seamless connection between indoor and outdoor is carried through by the brickwork and complemented by the retractable awnings and external zip blinds that provide relief from summer heat and offer thermal insulation during winter. Added soft furnishings and inviting landscaping make this family home a true reprieve from the stressors of daily life.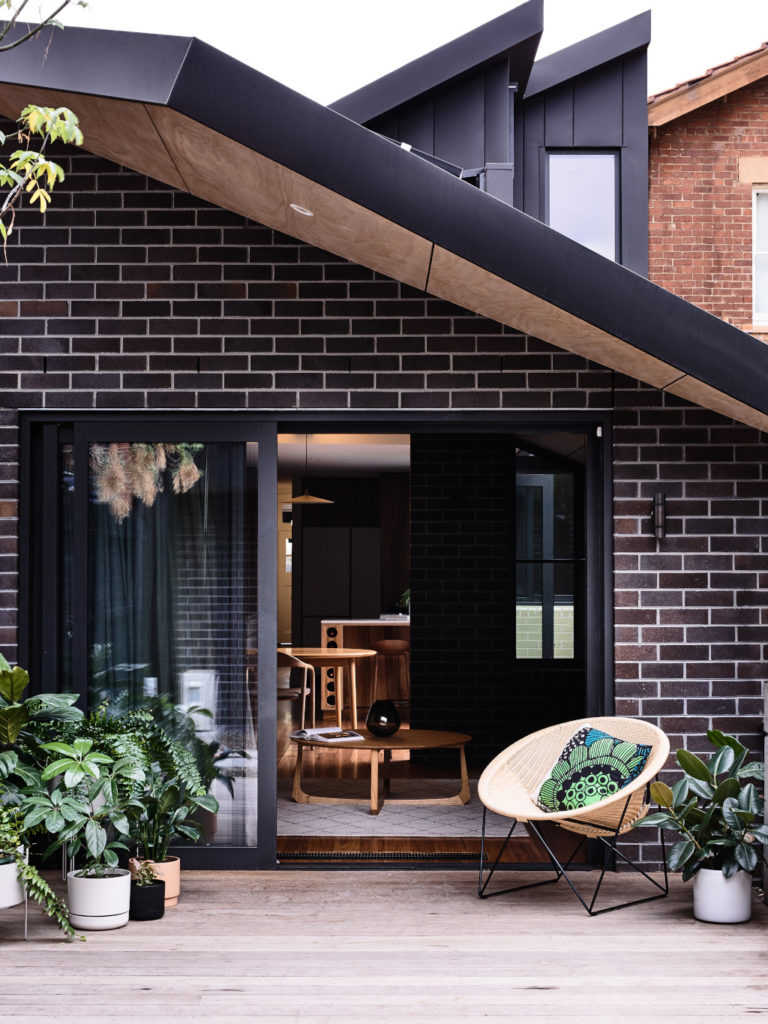 This cleverly crafted reimagining of a traditional home has brought this compact build into a larger-than-life new realm, all while engaging modestly and respectfully with its surroundings and offering a new, engaging experience for its delighted inhabitants.
"Bowral Bricks in Bowral Blue provided the dark shell from which these more decorative volumes could be revealed."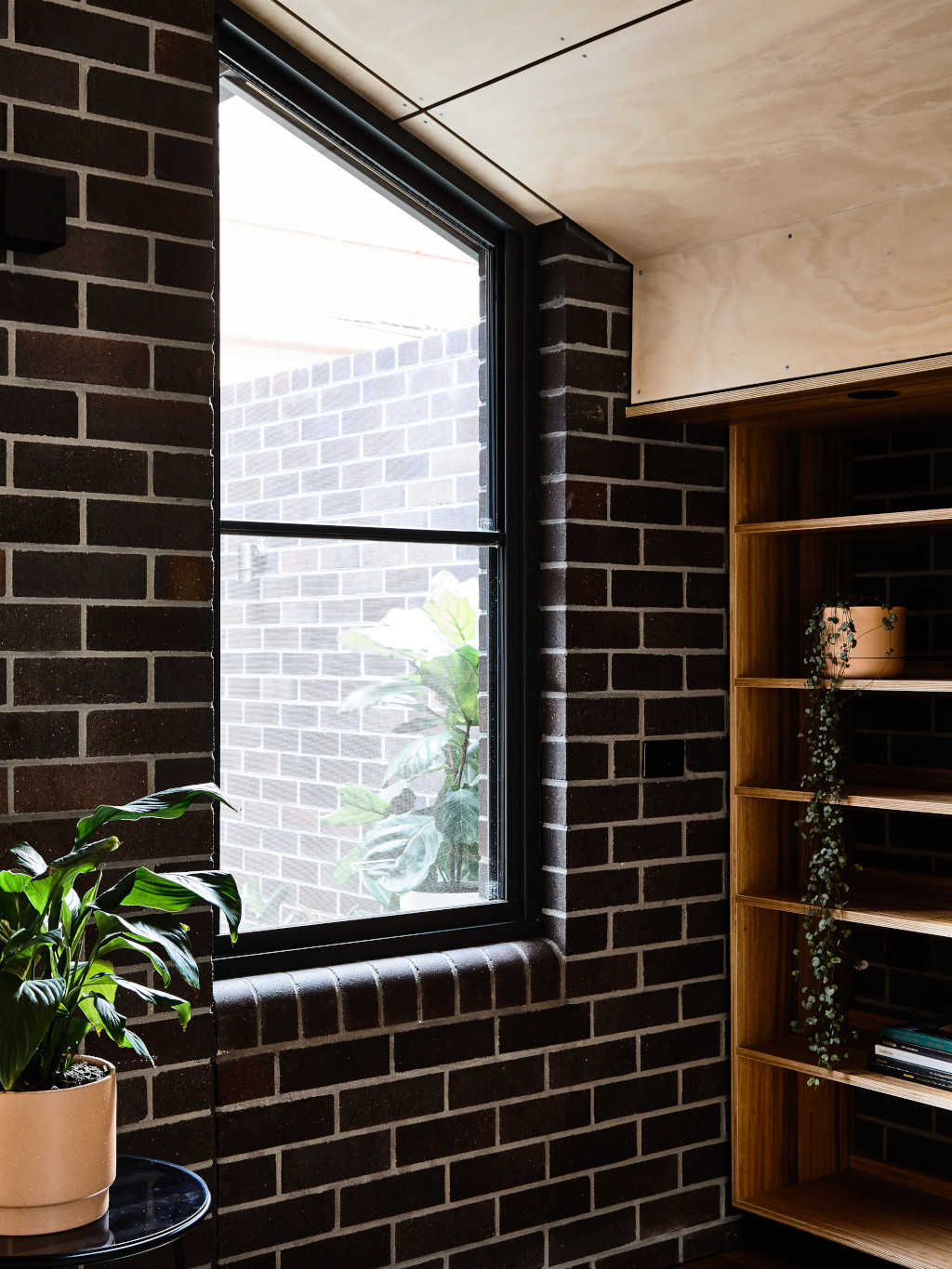 "Bowral Bricks in Bowral Blue provided the dark shell from which these more decorative volumes could be revealed."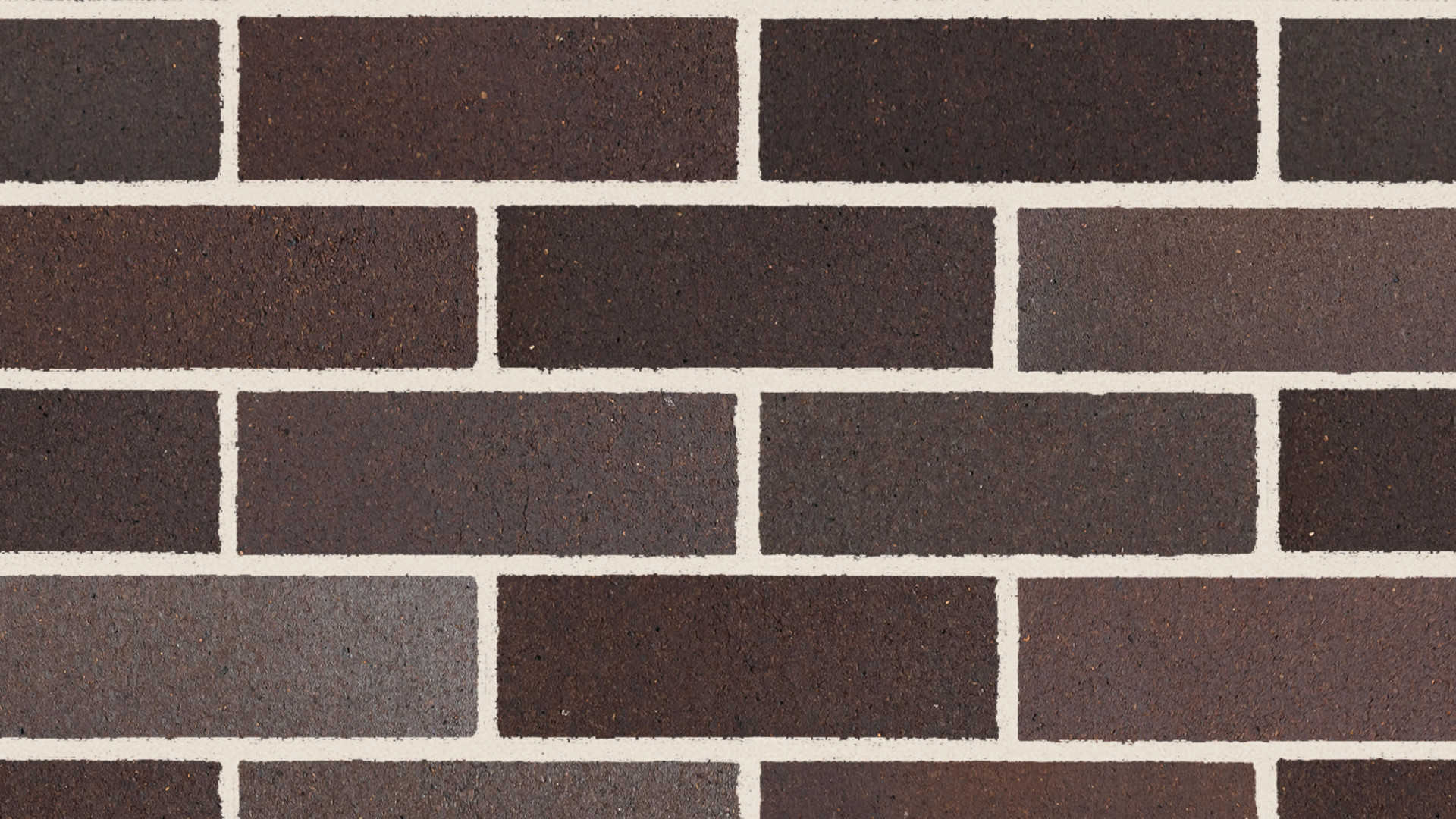 Bricks
Bowral Bricks in Bowral Blue
From humble beginnings, Bowral's unique dry-pressed bricks and pavers have become the first choice for architects, builders, developers, landscapers and discerning home buyers.
View Product
Get In Touch
Build your dream home.
Learn about our products.
Learn from the best.
Join us at an event.
Please register for this event
x
Get Inspired
Stay up to date with the latest trends, products projects and more on Instagram.