Geraldton, on the coast 400 kilometres north of Perth, is home to Geraldton Senior College. Established in 1939, the college was in need of updating and CHRISTOU Design Group was commissioned to undertake a series of upgrade projects, commencing with a new library and cafe.
Visit Product Website
Project
Geraldton Senior College Library & Cafe
Architect
Builder
Structural Engineer
TERRAÇADE™ INSTALLER
Photography
Featured Product
The brief required the new work to have a contemporary aesthetic while respecting the original campus buildings.The concrete-framed structure is clad in rendered masonry to the lower level, while the upper level is framed in structural steel and clad in Terraçade terracotta facade system.
Terraçade tiles are classified as Exposure Grade and are therefore highly suitable for a saline environment such as this.The choice of colour, Tanami, reinterprets the school's heritage character and particularly the terracotta roofing. Despite the harsh conditions, the finish of the facade tiles will endure.
Intriguingly, the design picks up on Geraldton's maritime heritage with a portion of the building cantilevered at a 60 degree angle, implying a ship's prow. From a distance, the building appears to float above the ground.
Engineered details were developed to enable Terraçade to be fixed in the cantilevered sections, replacing the fibre cement sheeting originally specified. Anti-lift-off angles were installed on every tile in the cantilevered sections to prevent uplift movement caused by dynamic wind loads. Anti-rattle sponges were also installed to minimise or eliminate rattling.These unique engineering details were reviewed by Connell Wagner and guaranteed by Austral Facades.
Externally, the former bitumen-paved quadrangle was transformed into a green plaza, sheltered from the prevailing sea breezes.The library and cafe development at Geraldton Senior College creates a more sophisticated and mature zone for students who are on the verge of adulthood to socialise and develop.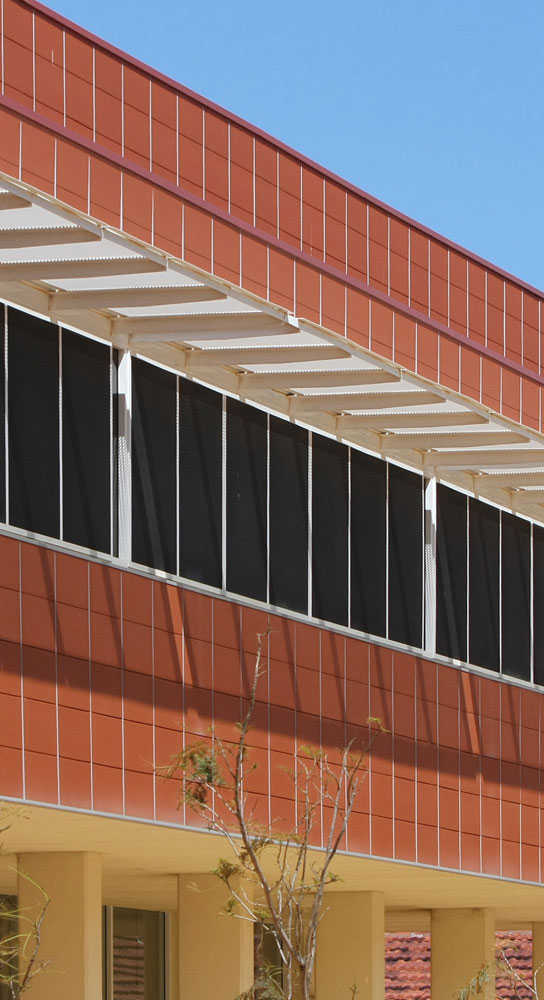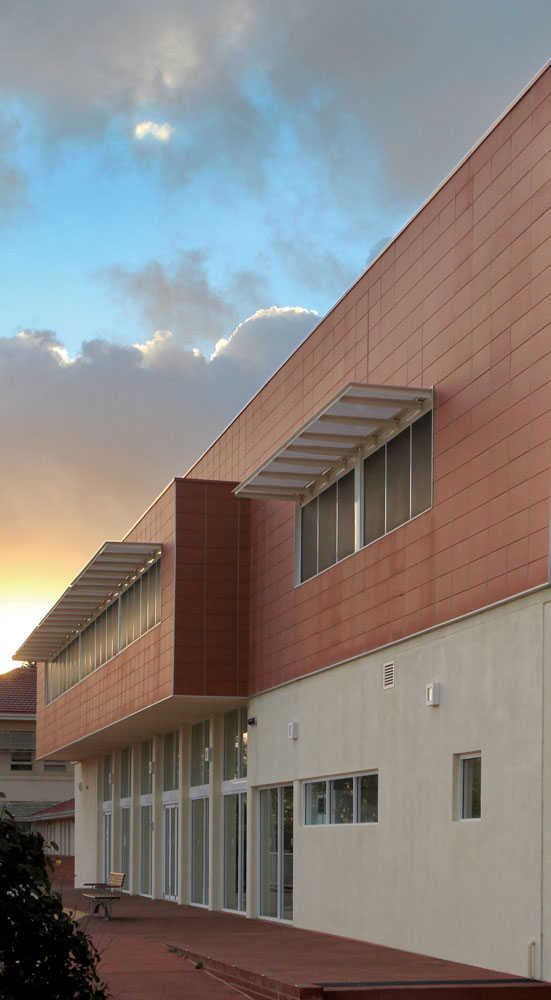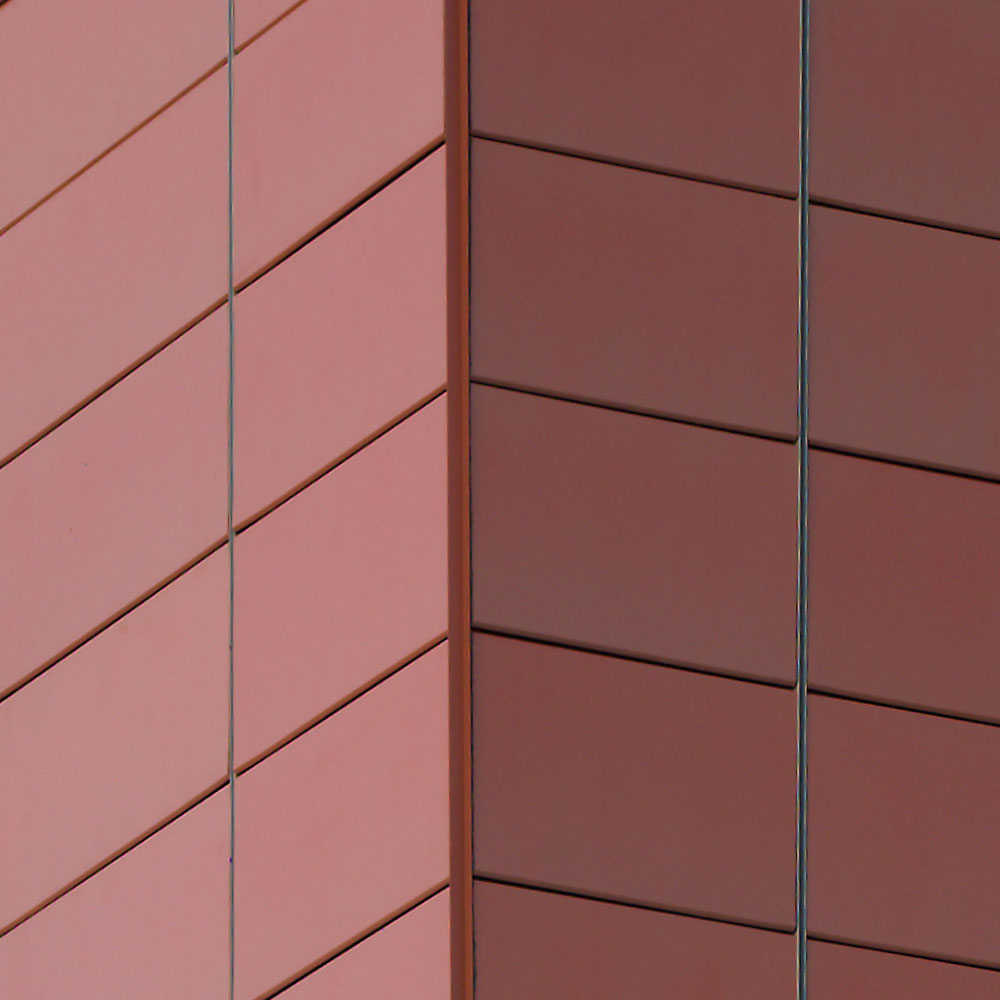 Terraçade
Terraçade™ in Tanami
TN Smooth is the harmony of nature and design, its earthy Australian colours contrasting its matte finishes
Learn more +
Get In Touch
Build your dream home.
Learn about our products.
Learn from the best.
Join us at an event.
Please register for this event
x
Get Inspired
Stay up to date with the latest trends, products projects and more on Instagram.