This Byron Bay home is a masterclass in modern bohemia that perfectly matches the lifestyle of its fashionable owner.
View Product Website
Builder
Architect
Vanessa Yee Architect for Davis Architects
Landscape Design
Product
Austral Bricks Alfresco paver range 'Buttermilk' and Symmetry range 'Wheat' brick
Photographer
From the street a classic white, rough cast rendered single-storey exterior sits quietly within its space. A timber battened garage extends to the front door, where a paved entrance – ideal for its beachside surroundings – invites guests in.
The homeowners, one part of which co-owns apparel label Zulu & Zephyr, were intent on creating a forever family home imbued with an effortless coastal luxe aesthetic. Working with Vanessa Yee Architect for Davis Architects, Cream House was transformed into an elegant study in minimalist magic.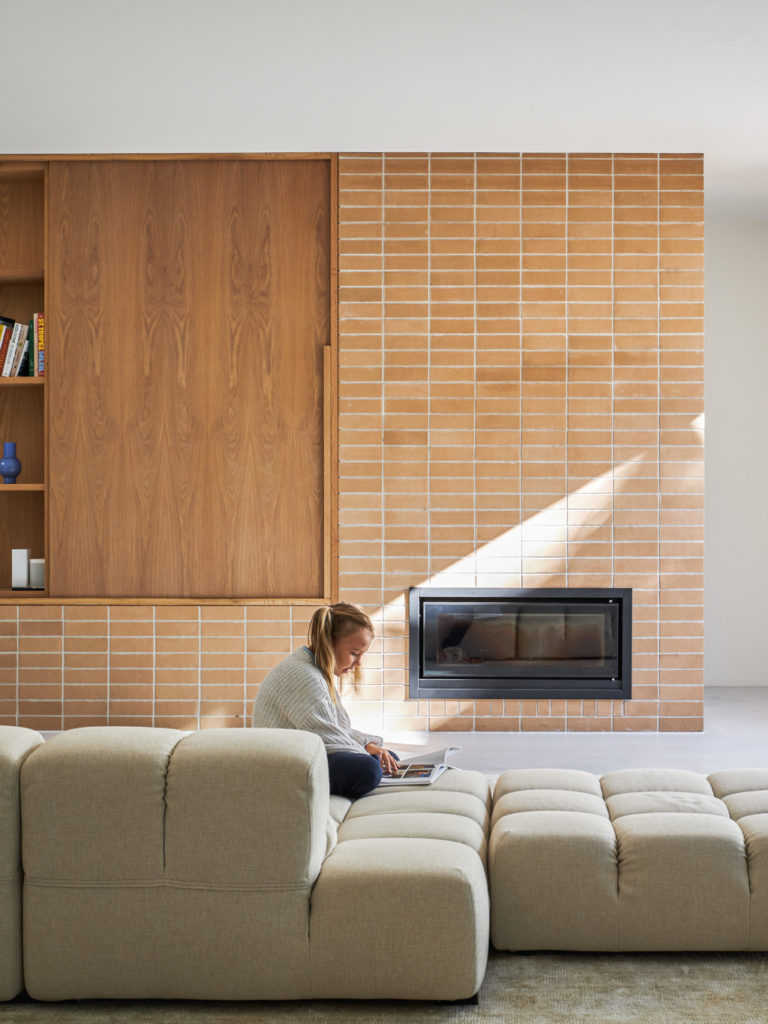 Set on a 750sqm site moments from the beach in Byron Bay, the four-bedroom home was cleverly designed to overcome the difficult western rear orientation. To combat this, the living spaces are centralised to all face directly north, allowing for expansive floor-to-ceiling windows that come winter, bathe the area in warming sunlight and during summer, offer a diffused and gentle light filtered by the roof overhangs.
Austral Bricks' Alfresco range in 'Buttermilk' laid in the hallway leads into the polished concrete living area, and flows seamlessly out to the exterior courtyard, each surface providing cooling and warming properties throughout the seasons for year-round enjoyment.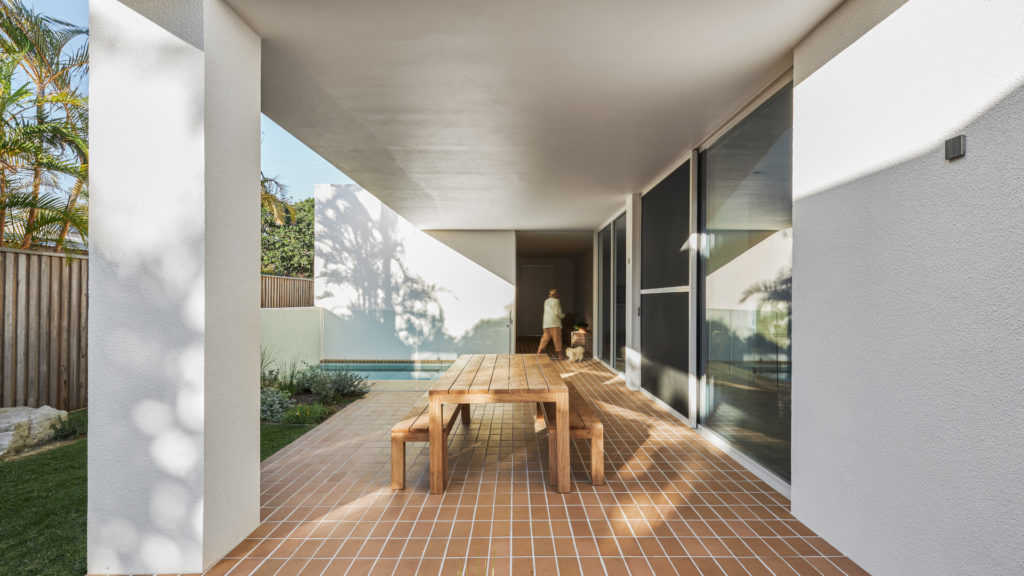 The interiors are pared-back and minimalist, with a strong focus on neutral shades and natural finishes. Timeless materials such as travertine and American oak veneer add texture to the kitchen cabinetry, further explored within the gorgeously tiled bathroom and mixed material dividing wall – built using 'Wheat' pavers from Austral Bricks' Symmetry range and soft timber shelving, discreetly concealing domestic elements, like the tv, when not in use.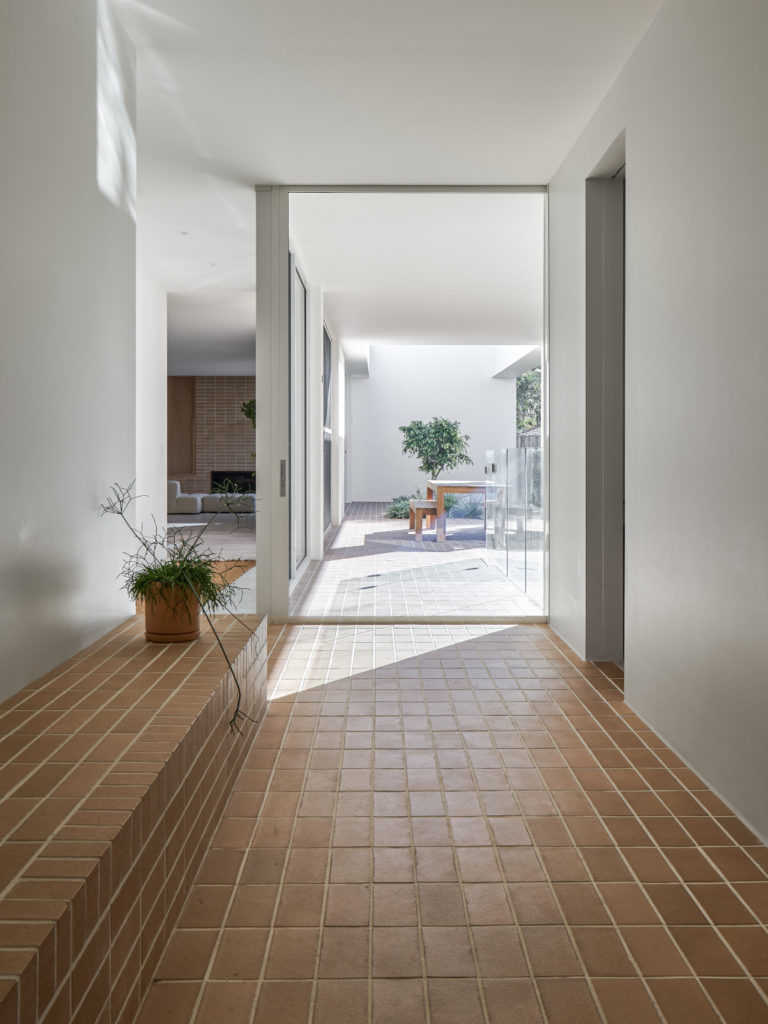 Where Cream House shines though, is its seamless blend of indoor-outdoor living. Lines between inside and out are deliberately blurred, with a continuance of materials bringing the spaces together and resulting in the entire area acting as a courtyard of sorts – especially during summer when, with sliding doors open, a blissful northerly breeze floats through the home. Adjoining the terrace is a chlorine and chemical-free pool. Purified by the NKD-R Freshwater System, it's fresh enough to water the plants.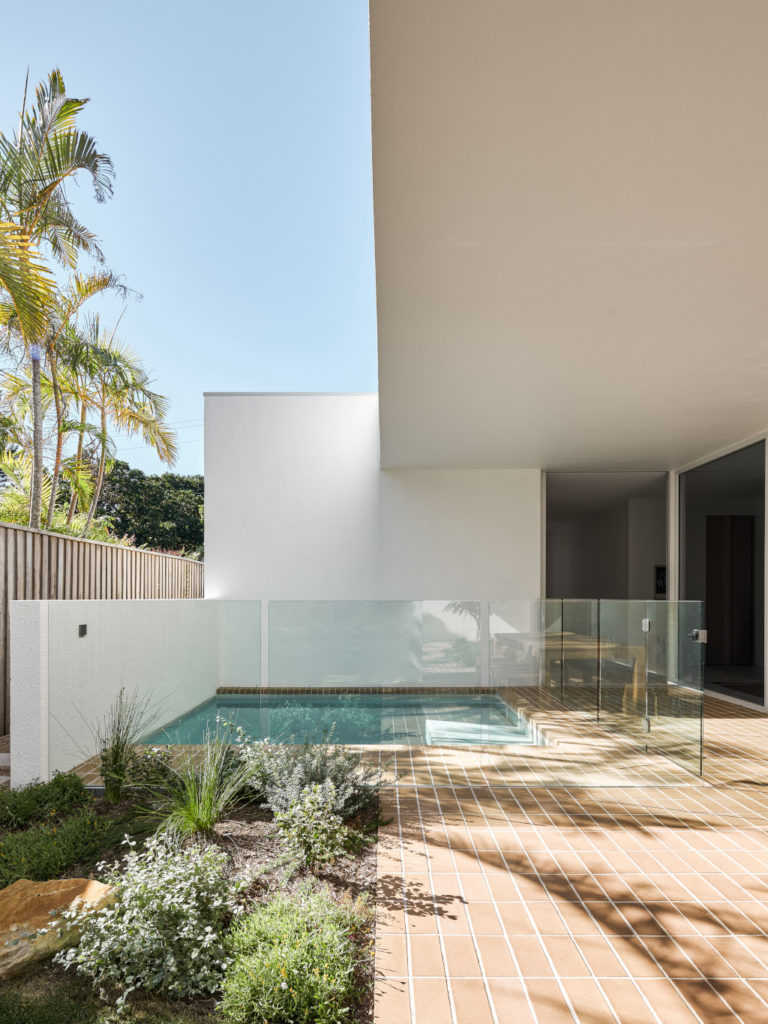 The landscaping takes its cues from its natural surroundings and beachfront locale, playing with natives and stone features to curate an effortlessly beachy vibe that makes for the ultimate family-friendly retreat all year round.
Cream House is a consciously conceived study in effortless yet future-proof design. Created around the homeowners' lifestyle and appreciation of understated, barefoot luxury, the home offers the family comfort and calm, with room to grow.
"Where Cream House shines though, is its seamless blend of indoor-outdoor living."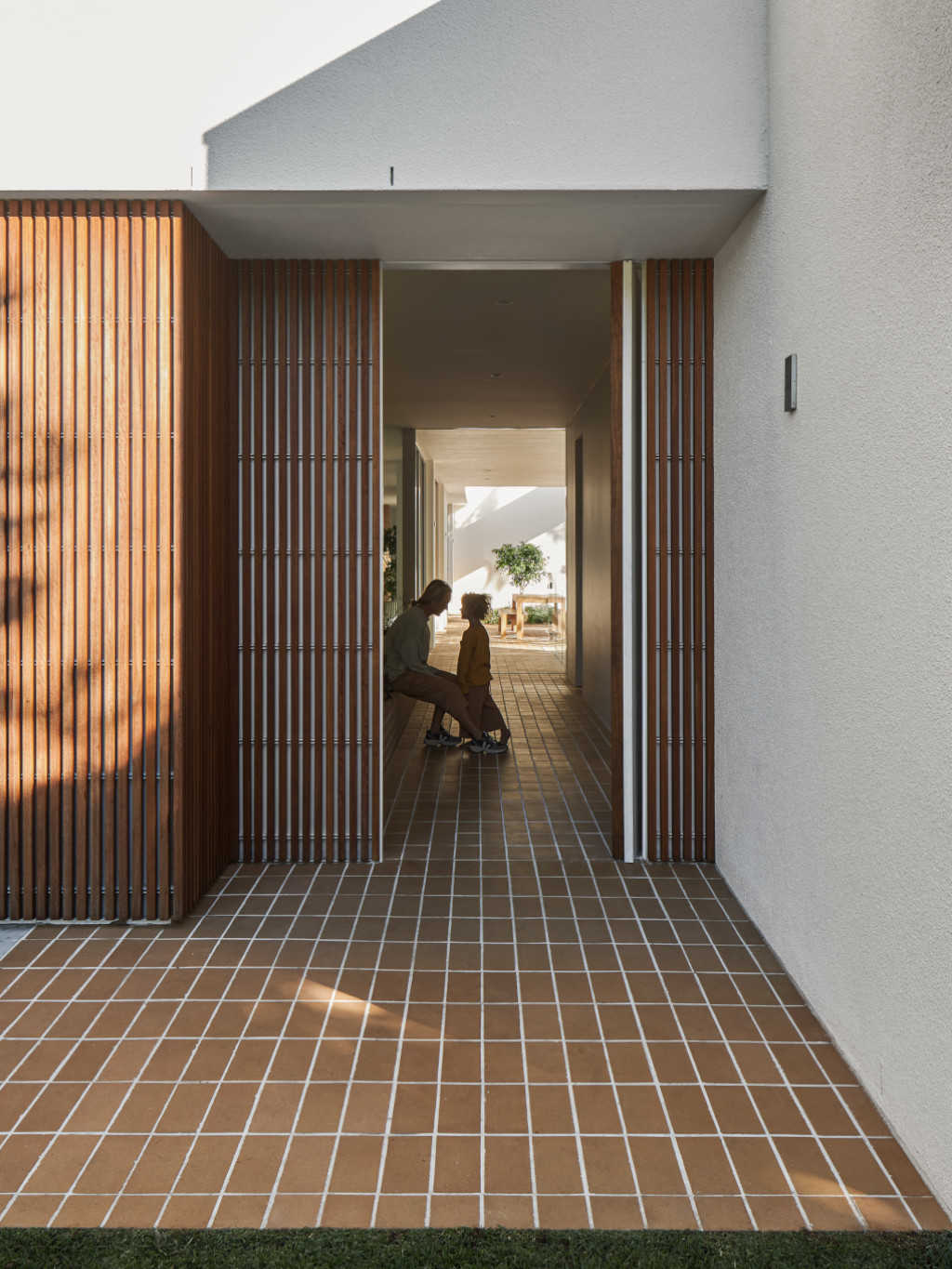 "Where Cream House shines though, is its seamless blend of indoor-outdoor living."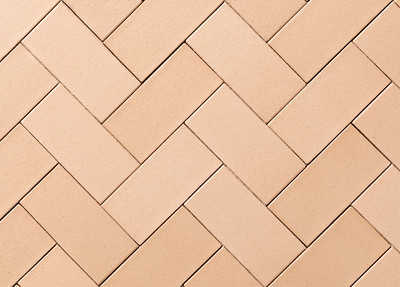 Clay Pavers
Austral Bricks Alfresco Pavers in Buttermilk
Whatever your landscaping needs, Alfresco pavers offer you endless design possibilities.
+ Learn more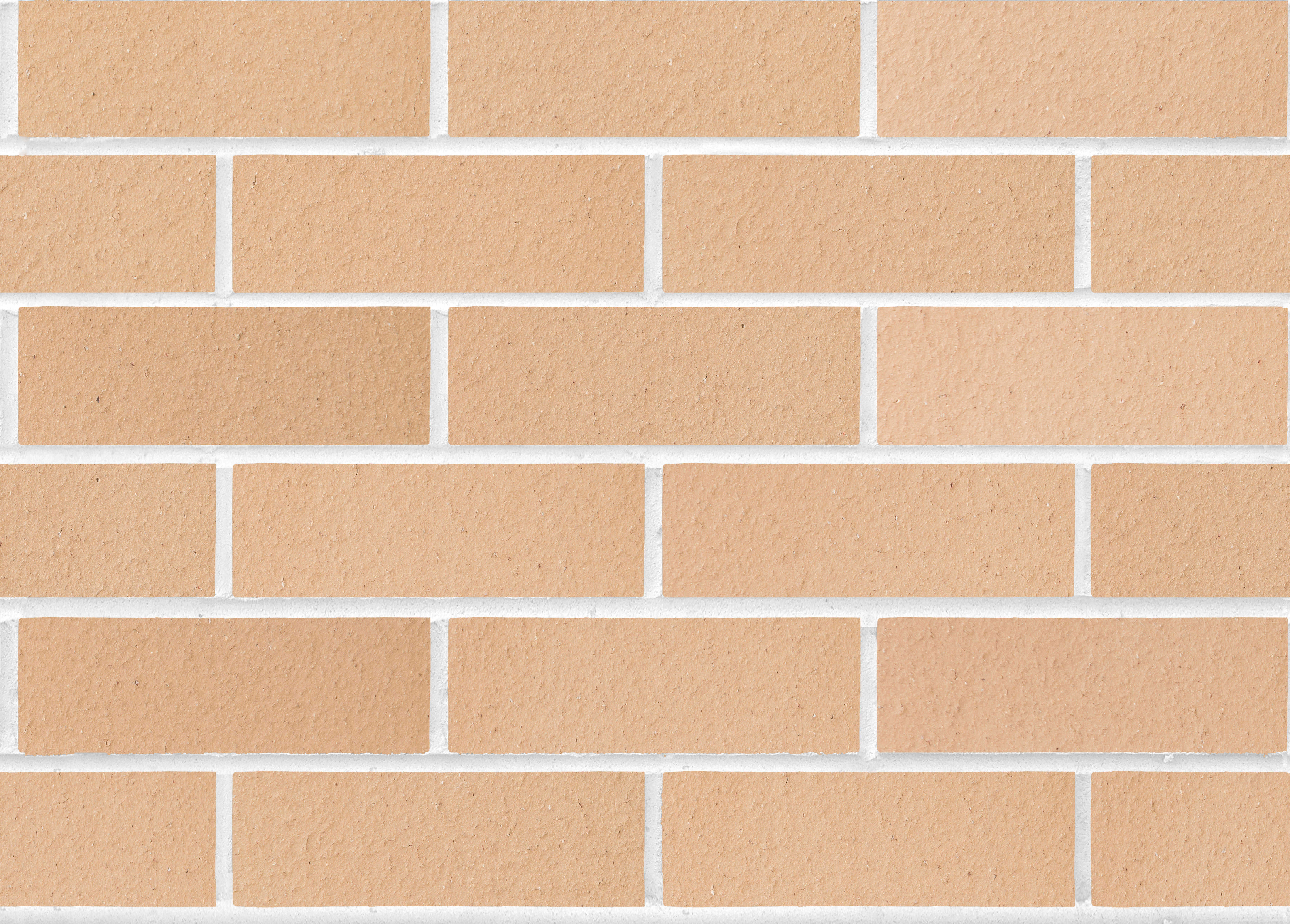 Bricks
Austral Bricks Symmetry in Wheat
A question of balance. The specially developed Symmetry range perfectly suit clean, crisp and precise architectural designs and is also suitable for smaller projects and decorative brickwork. Their simple smooth finish assures a clean line that enhances the functionality of brickwork as architectural form.
+ Learn more
Get In Touch
Build your dream home.
Learn about our products.
Learn from the best.
Join us at an event.
Please register for this event
x
Get Inspired
Stay up to date with the latest trends, products projects and more on Instagram.