Austral Bricks and Bristile Roofing help a Queensland builder achieve a long-held ambition.
Project
Architect
Builder
Roof Tiling Contractor
Bricklayer
Photography
Jeff Bubeck builds dream homes. The Toowoomba-based builder works across the Darling Downs, Brisbane and the Coasts, and as far west as Mount Isa but today he is focused on large, upmarket homes. "If you told me 10 years ago that someone was going to spend a million dollars on a house in Toowoomba I'd laugh," he muses. "But now we have five contracts currently underway between one and three million. It certainly has changed."
What hasn't changed is his specification of roof tiles for his projects. Bristile Roofing's La Escandella clay tiles were an essential component of his English Farmhouse which featured on Grand Designs Australia (series 5, episode 6). And he chose La Escandella again for his latest and very personal project, which he has named Casa dei Sogni, literally "house of dreams".
As the name suggests, it's an Italian villa style, an architecture Jeff considers to be timeless and which he has wanted to build for a long time, "I wanted to build something different. There's nothing like it in the area and a very big part of that look was using La Escandella clay roof tiles. Probably one of the first things we had in mind was the Curvado roof tiles – that shape and that colour of tile."
The substantial house is located on the corner block of a greenfield site overlooking the lush fairways of the Middle Ridge Golf Club. "Being on a corner you see a lot of the house and it had to look good from all angles," Jeff explains. The rendered walling highlights the lively texture of the roof tiles. "Because it's a sizeable home," he adds, "a lot of what you see is that roof tile. If it had been wrong, this house would have fallen over. Put a Colorbond® roof on this and no one would even think Mediterranean."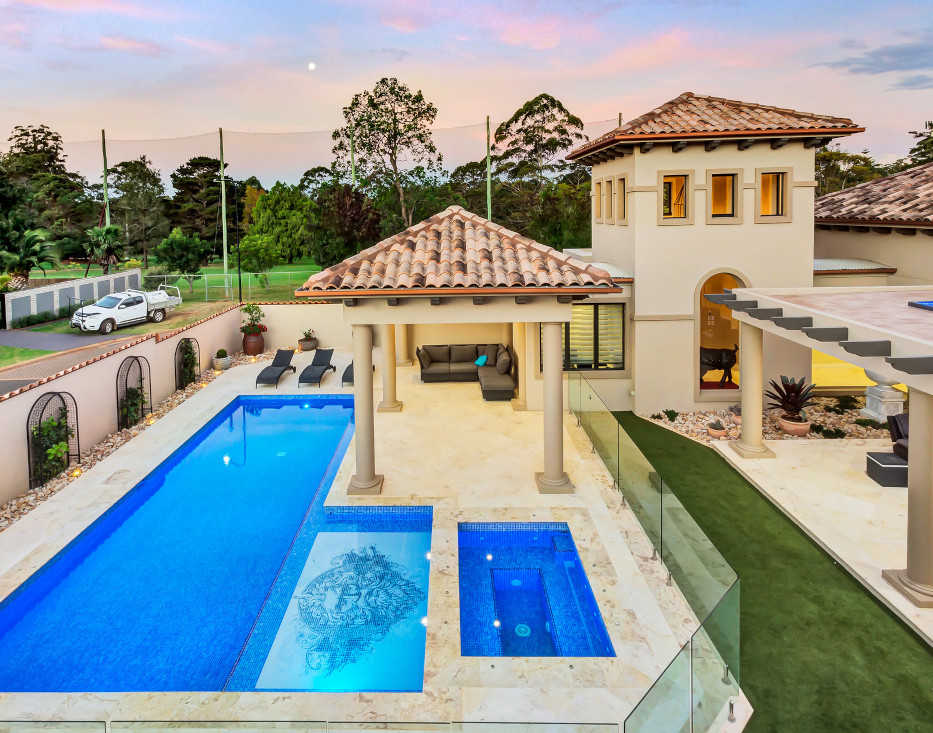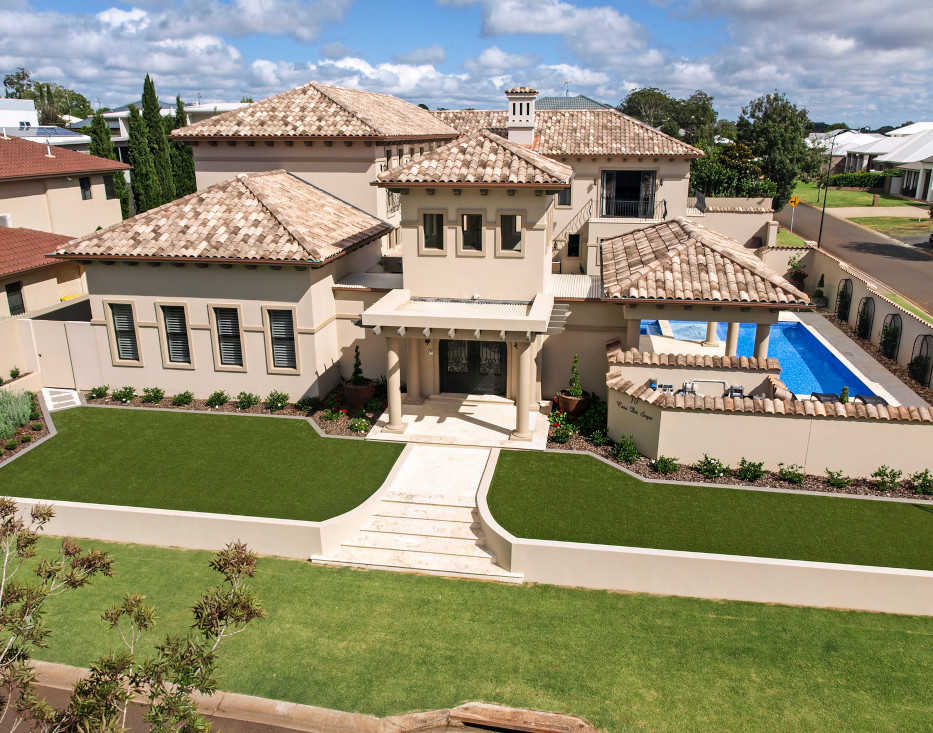 Casa dei Sogni was designed by John Simpson, a renowned Sydney architect, now semi- retired. Jeff first met him when Simpson came to Toowoomba some 20 years ago seeking a builder for his parents' retirement home. "As far as building goes I think he's the most talented man that I have met," Jeff says admiringly of the man he calls his mentor. "And he's just so thorough. He puts so much thought into everything he does. But he always has a reason and he can explain it very simply."
Bubeck is in awe of Simpson's mastery of detail. "This house looks good but that doesn't just happen" he explains. "It has very clean lines but then when you point out to people that, for instance, you don't see a downpipe, they say 'Oh, you don't either'. These things take time and thought." This attention can also be seen in the eaves and window surrounds, as well as more high-profile examples such as the entry tower and chimney.
The walling is constructed in brick veneer using Austral Bricks commons covered with cement render. The bricklaying was conducted by a local contractor, as was the roof tiling.
The Spanish-made clay roof tiles are a half-pipe design, typically Mediterranean. The custom blend of 80 percent Aitana and 20 percent Lucentum enhanced the texture and patterning across the substantial roof area and numerous formations. There are five separate roofs in all: the entry tower, three over the house, and a fifth over the pool cabana. The addition of roof tile capping to the perimeter fencing, was only a small change, but one that makes such a difference and is very much in keeping with the Mediterranean style.
"There's a skill involved in getting that mix right and getting that even look on a roof," Jeff considers, "and I believe Jacaranda Roofing did an exceptional job." The colour-matched ridge capping was also supplied by Bristile Roofing, which sub-contracted the installation to Jacaranda while overseeing this aspect of the build. Toowoomba is not is a cyclonic or high wind zone, so there were no special tie-down requirements for the 25 degree pitch roofs.
However it is worth repeating that roof tiles are suitable and approved for tiled roofs in C2 and C3 rated areas, installed to AS 2050, with all roof tiles, ridges, hips and barge tiles mechanically secured, and heavy duty sarking installed across the entire roof.
Tiles – both clay and concrete – will never corrode. Bristile Roofing's La Escandella clay roof tiles also carry a Colour for Life Warranty, guaranteeing their colour for the life of the product. All Bristile installations have an unmatched 10 year Total Roof Warranty against structural or product defects or failures.
As you would expect, inside the four bedroom house has the best of everything, including fitments, appliances, marble flooring and facilities, a gym and theatre room. It is all on a grand scale including four metre ceilings (6.5 metres in the entry), eight-metre- wide folding doors to the al fresco dining area, and a triple garage.
Although this is Jeff's private home and office, Casa dei Sogni is also a showpiece for potential clients (but by invitation only, it's not open to the public). The house demonstrates his company's design and construction skills and the application of a wide range of building materials and products.
"I have had one client come in and say that's exactly what I want. I can see the quality, I can see the finish. I want those tiles," Bubeck says with satisfaction. That response is typical of the reaction he gets from customers.
It's been said that "if you don't build your dream someone will hire you to help build theirs." As one of Australia's most awarded builders – his company has over 100 under its belt – Jeff Bubeck seems to have mastered the art of both building his dream, an Italian villa, and making that dream a reality for his customers.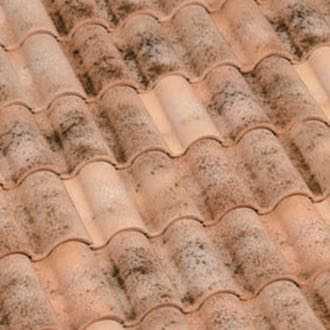 Roof Tiles
Bristile Roofing La Escandella Curvado Roof Tiles in Aitana
Manufactured from the highest quality clays, this range features tiles with distinctive colours and finishes unique to La Escandella Terracotta.The Curvado incorporates a modern interlocking design, while still replicating the traditional pan and cover tile that has been so dominant on European and Mediterranean buildings over the centuries. The large profile of the Curvado tile ensures a look of absolute permanence and grandeur.
Learn more +
Get In Touch
Build your dream home.
Learn about our products.
Learn from the best.
Join us at an event.
Please register for this event
x
Get Inspired
Stay up to date with the latest trends, products projects and more on Instagram.