Home is where the heart is, but for many Australians, the true soul of the home lies within the backyard. A familiar aroma of eucalyptus, sunscreen and freshly cut grass floats through the air; a place where barbecues hold court, lawns become cricket pitches and pool splashes are unavoidable.
Projects
Garden Room House, Naranga Avenue House
Architects
Clare Cousins, James Russell Architect
Builder
Landscape Architect
Eckersley Garden Architecture
Photography
Tess Kelly Photography, Toby Scott
Featured Product
To get the best out of your outdoor oasis, try these five tips to ensure your backyard is fresh, fun, and ready for play.
1. Get Connected
Creating a connection between outdoor and indoor is key to creating a functional and open-plan home. Bifold glass doors are also great for extending an indoor living room into the garden, creating one seamless space. On cooler or rainy days, natural light can still easily enter the room. Stylish and convenient, a servery window is an easy way to take entertaining to the next level, and is perfect for keeping an eye on the kids. Building a bench that extends out from this window helps to expand the kitchen, providing additional space for food preparation. For a timeless style, opt for natural materials such as brick or masonry, which will not only look great, but will also last the test of time.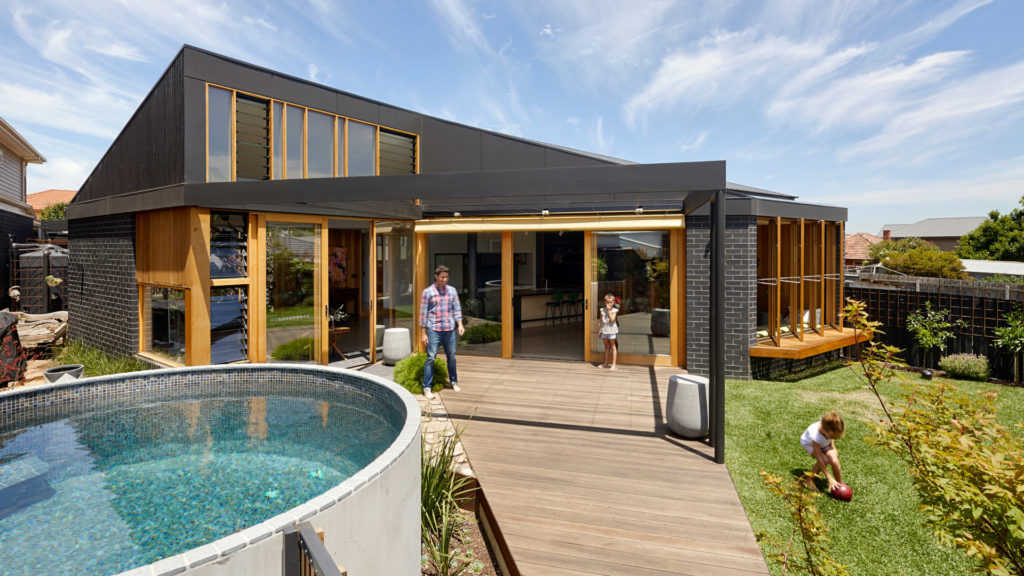 2. Consider Your Zones
If you're blessed with a generous outdoor space, zoning is a great way to get the most out of your backyard. Proper zoning allows for recreational activities to take place without infringing on more formal areas, and ensures that each space within the backyard has a specific purpose. Consider ways you can break up your space, such as adding a deck, patio, lawn, pool area, garden nook or retaining wall. Low retaining walls are excellent for separating zones from one another, while also looking sleek and modern. Breezeblocks are a great option for this, as they create a sense of privacy whilst still allowing light and airflow. The Kite Breeze block by Adam Goodrum for Brickworks is a modern take on the traditional breezeblock, featuring a half-inset panel that delivers an array of artistic shadows and patterns that transforms the way light fills an outdoor space.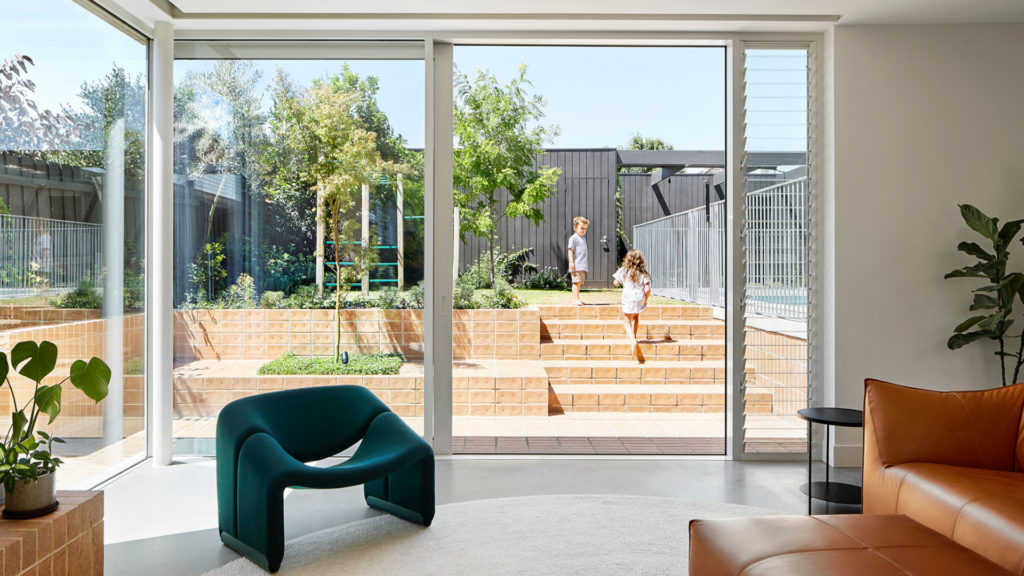 3. Go Natural
Plants and flowers are some of the most important aspects of any good backyard, as they work to soften architectural structures and create movement. So, instead of purchasing loud and bulky playground sets or cubby houses, consider ways to marry nature and play. If you're lucky enough to have a solid tree or two and have young kids to entertain, you could try adding a treehouse. Not only will it encourage the kids to get out in nature, but it will also add an enchanting feel to your garden. Further, a wooden swing hanging from lower branches will add a rustic charm.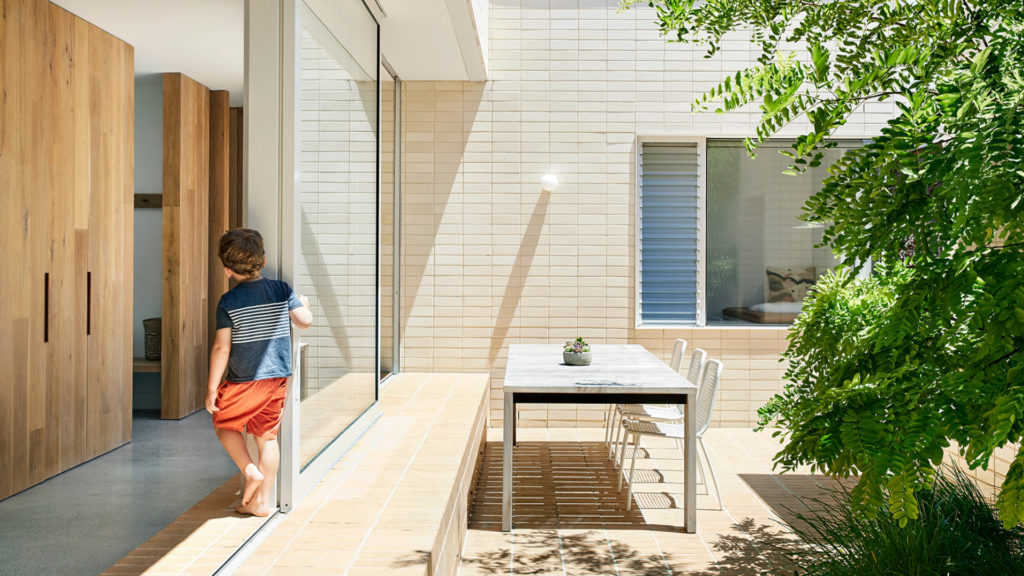 4. Take the Plunge
A backyard with a pool is the quintessential Australian dream. Adding a pool not only creates the perfect space for relaxing, tanning, playing and entertaining, but it also creates a resort-like experience that you can retreat to at any time. We recommend using UrbanStone's Keope Porcelain Pavers for poolside paving as their non-slip and non-erosive qualities ensure safety and longevity. Brick pavers can also make for stylish stepping-stones navigating guests from the house to the pool area.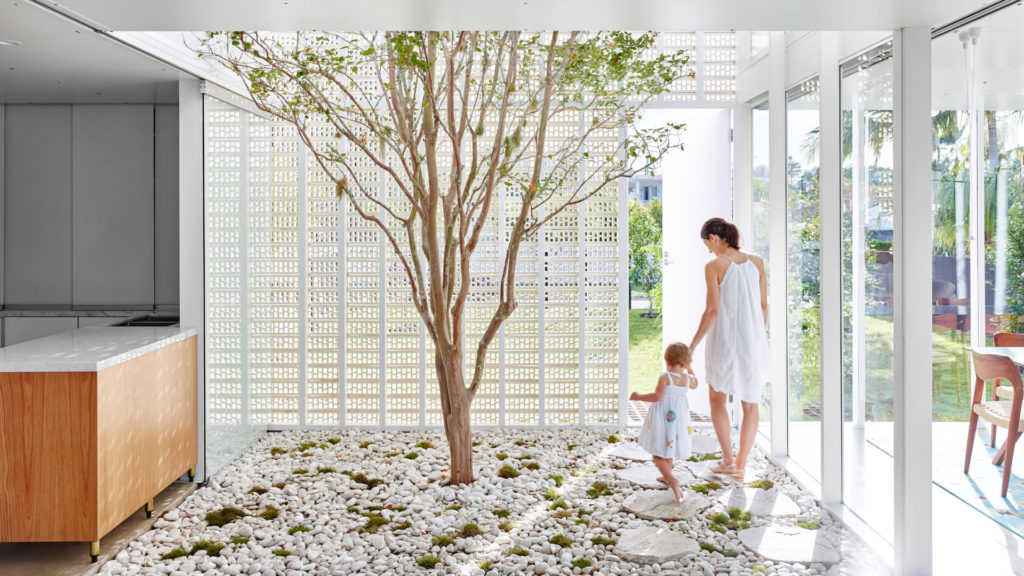 5. Think Big
Don't let a small backyard limit your backyard dreams- there are a multitude of ways to create the illusion of more space and make the most of what you have available. Using large format pavers for your patio will create a cleaner, more spacious look. Plus, large format pavers are much faster to lay than small format pavers, so you can expect to get the job done in a much shorter time period. Focussing on height is another great way to make a space appear bigger. Feature walls, decorative wall hangings, creeping vines and even raised overhead lighting are all ways to visually expand your space.
Get In Touch
Build your dream home.
Learn about our products.
Learn from the best.
Join us at an event.
Please register for this event
x
Get Inspired
Stay up to date with the latest trends, products projects and more on Instagram.