As the Sydney suburb of Rosebery gets a serious makeover with the colossal Overland Gardens development, brick is proving the perfect material for mixing old with new.
Project
Architecture
Photography
Martin Siegner Photography & Barton Taylor Photography
Featured Product
Austral Bricks San Selmo Smoked in Cloudy Silver, Grey Cashmere & Opaque Slate
Designed by renowned architects BVN, Jolyn Place consists of 266 apartments and 71 serviced apartments in the fast-changing suburb of Rosebery. The elegant, brick-clad building is part of a $720-million planned community called Overland Gardens.
The final design for Jolyn Place was inspired by Dongdaemun Design Plaza, an internationally acclaimed Zaha Hadid-designed cultural complex in Seoul, Korea.
BVN insisted on a simple palette of Austral Bricks' San Selmo Smoked bricks for the building façade, using contemporary brick fabrication and laying techniques.
These stylish European bricks make a visual connection to the area's original brick buildings and also suggest a sense of permanency. A combination of San Selmo Smoked brick (with a rustic finish) in mid-grey, light grey and black tones was chosen.
"The face brick creates a consistency to the building, giving it a distinct identity within the developing streetscape – now and into the future. The brick details provide diversity, visual interest, shadow and light," according to BVN's design submission.
"The brickwork is reminiscent of the simple, robust buildings that used to inhabit the area and can still be seen in some parts of inner Sydney. Much beloved as loft conversions, these buildings are in high demand as living spaces.
"This project seeks to create similarly complex and rich spaces within the yield profile of the development."
San Selmo bricks, imported solely by Austral Bricks, are kiln-fired and available in a wide choice of hues and textures. The three main product ranges are Smoked, Reclaimed, Textured and Raw Corso.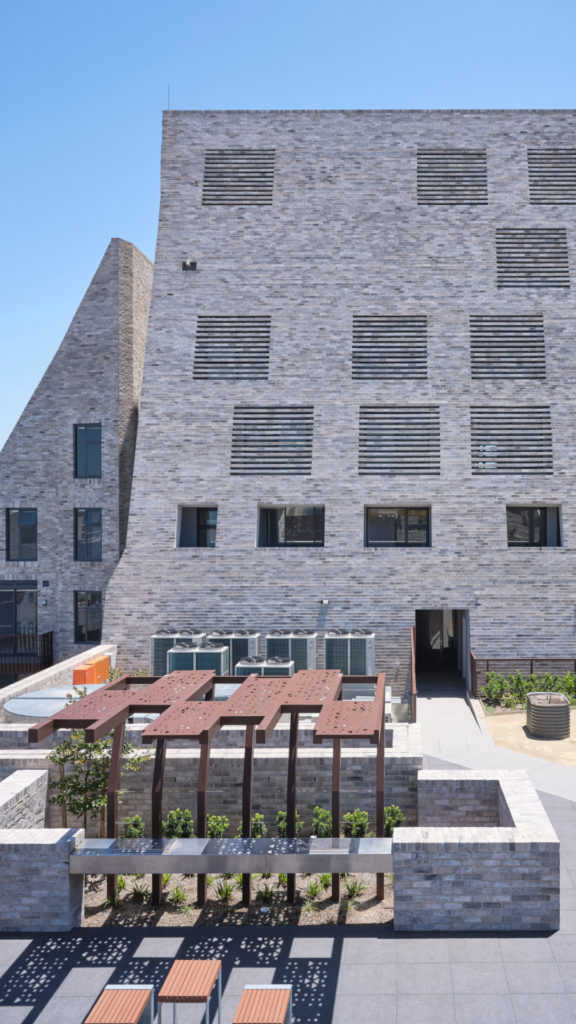 The Toplace Group, which is building Overland Gardens, says the project – which will eventually consist of 800 apartments across seven mid-rise buildings, plus 13 retail spaces – is part of the transformation of the former industrial suburb.
Sam Kandil, head of project marketing at Toplace, says buyers are attracted to the Jolyn Place development because of its high-quality design and proximity to Green Square, which has a new train station, town centre, library, new schools and a soon-to-be-completed aquatic centre.
"Rosebery and the surrounding Green Square district is one of the city's fastest growing and developing districts," he says. "With numerous new large-scale residential projects showcasing innovative, ground-breaking design, it's becoming one of Sydney's architecture quarters."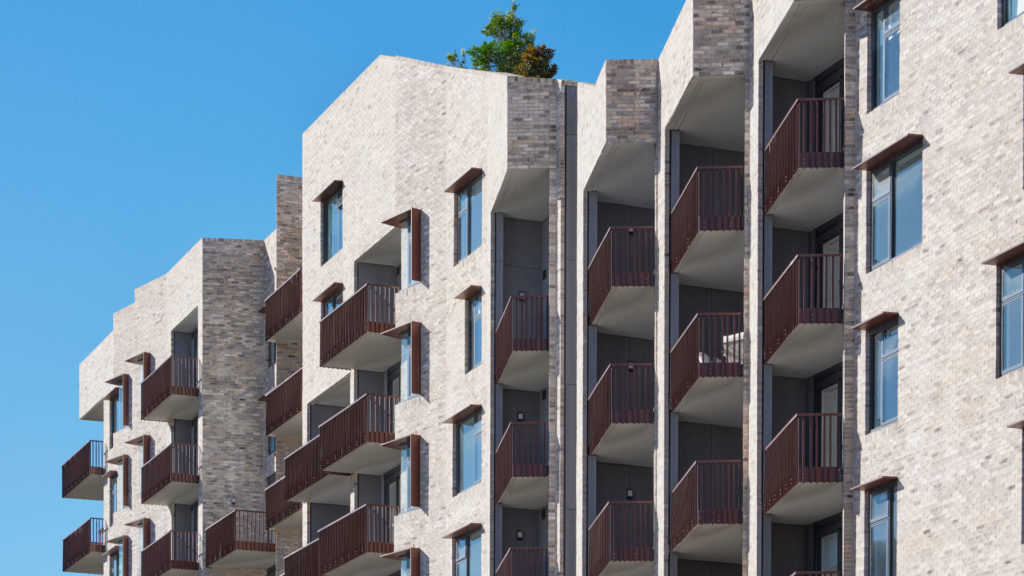 According to the City of Sydney, Green Square will accommodate close to 61,000 residents in 30,500 new homes by 2030, and provide around 21,000 permanent jobs, making it one of Australia's most densely populated suburbs.
Jolyn Place offers buyers a mixture of one-, two- and three-bedroom apartments, with open plan layouts that transition seamlessly to the outdoor living spaces. Apartments feature functional modern kitchens and ample storage space. Premium finishes are used throughout. All residents have the use of a landscaped rooftop garden.
"Rosebery is a connected community with easy access to the best of Sydney," says David Tedesco from Toplace Property. "Centrally located between inner-city creative hubs and just four kilometres to the CBD, Jolyn Place offers residents suburban quirks without feeling far from the action."
Get In Touch
Build your dream home.
Learn about our products.
Learn from the best.
Join us at an event.
Get Inspired
Stay up to date with the latest trends, products projects and more on Instagram.