Leading interior stylist and tastemaker, Steve Cordony, showcases his latest collaboration with Brickworks, a collection of House Style mood boards, arranged to inspire the discovery of a personal design style.
Steve Cordony, the Style Director at Belle magazine, is a leading interior and event stylist based in Sydney. Drawn to international design destinations for a constant source of inspiration, Steve's aesthetic fuses Parisian detailing with a monochromatic overlay – taking cues from French architecture and 1950s-1960s European design, contemporising it with a classic, yet fashion-forward direction for the modern world. Through the creation of four distinct mood boards, Steve invites you to take a journey in the discovery of your personal style to allow you to hone and develop your interior skills.
Modern Mediterranean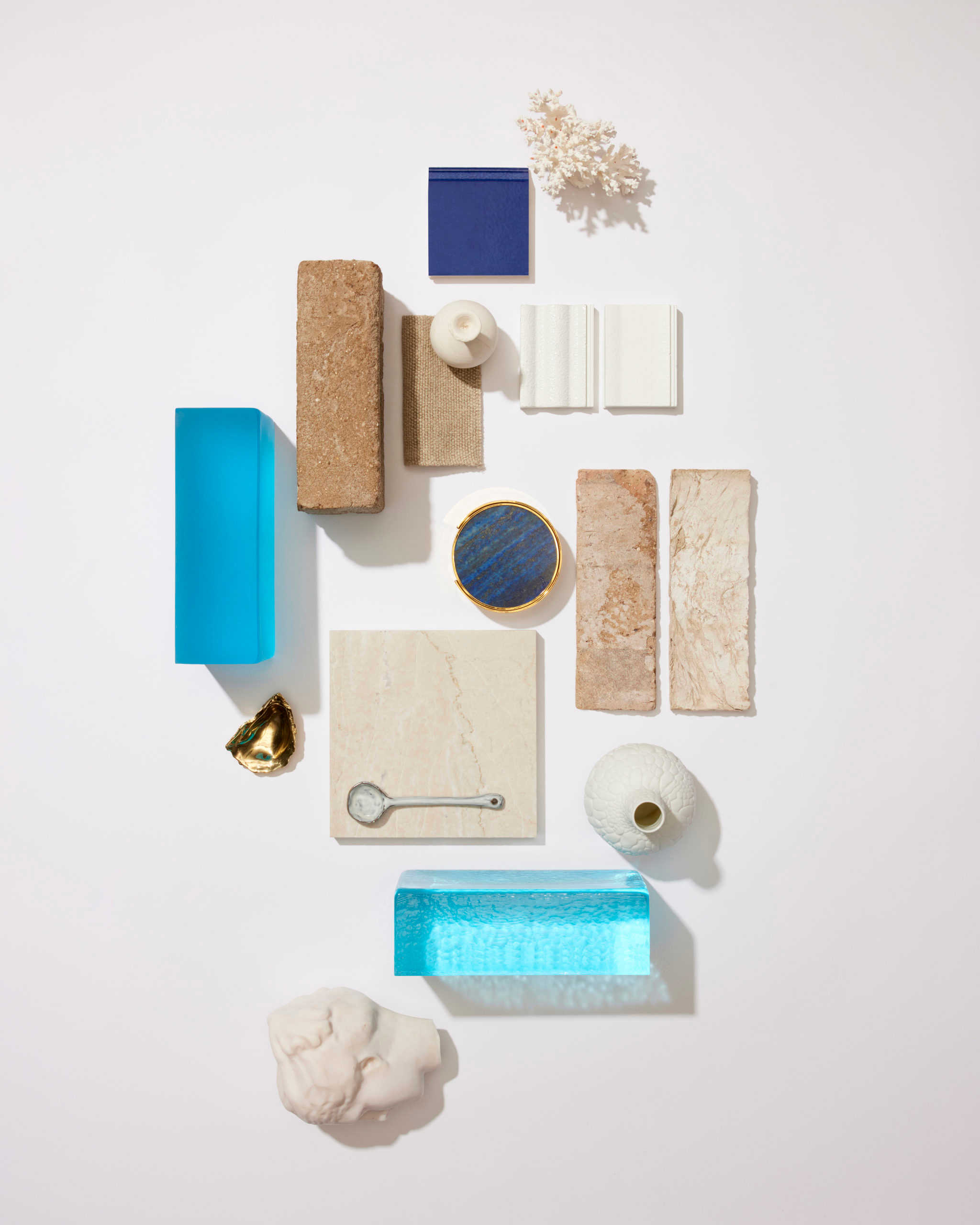 Lean into the casual ease of this coastal pairing with suitably organic finishes and rich accents with a marine-inspired decadence. Statement Venetian glass aquamarine bricks form the starting point for this contemporary coastal feel. These bricks are inspired by the glasswork inherent to Venice, and so offer a sense of faint Italian flair to this collection. Deep, tonal additions of cobalt blue feature cladding and navy furnishings add layers of opulence, while the soft, natural elements such as marble, textured brick and alabaster roof tiles contribute a rustic, yet classic feel to the overall look. This subtle contrast creates depth and character, alluding to a down-to-earth, sea-side grandeur that can be integrated into your own home.
Neutral Ground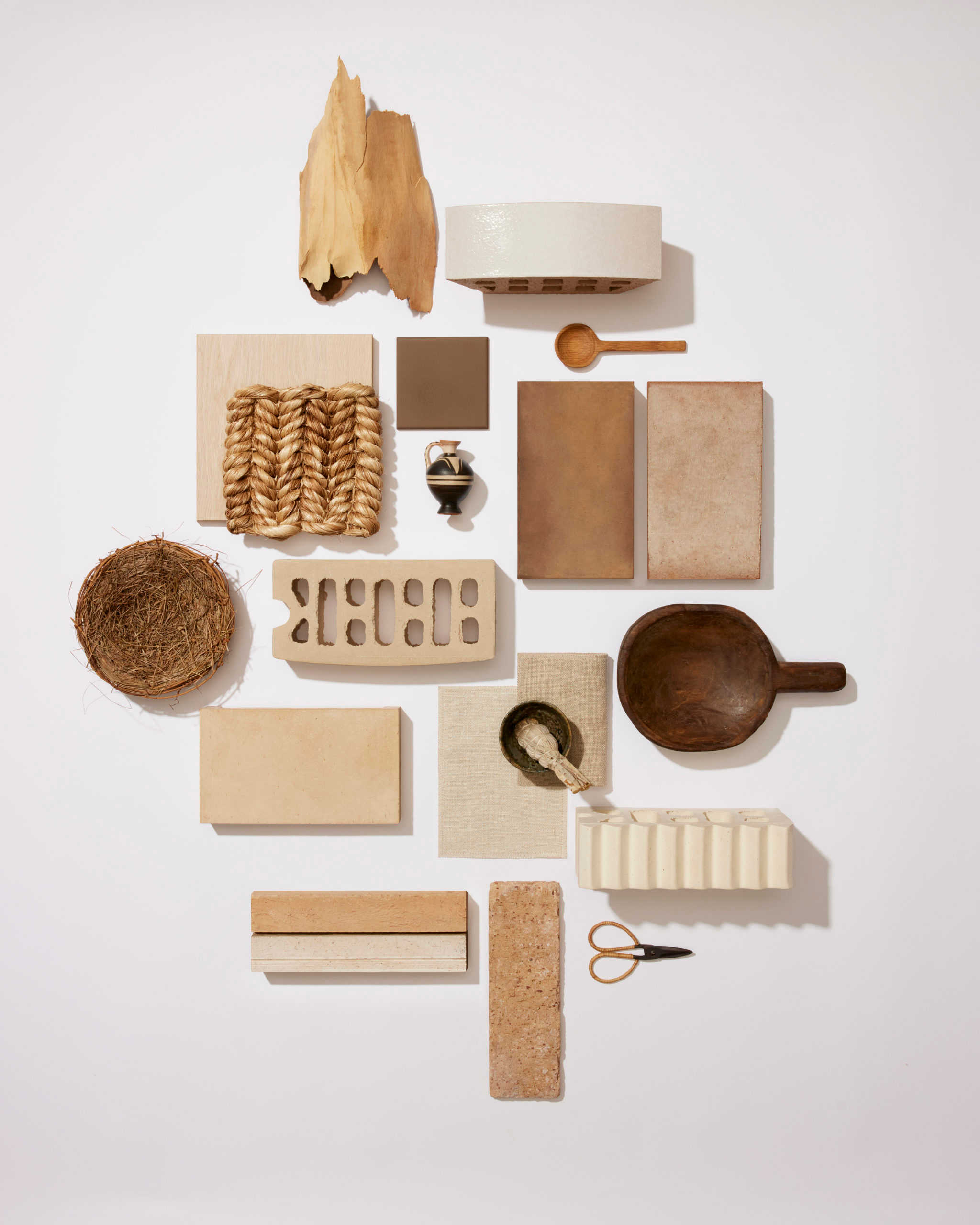 Embrace elements of imperfection with this earthy, autumnal take on understated elegance. The mixed materiality of distinct layered textures tells a story of warmth and feeling grounded. Terracotta tones blend seamlessly with decorative elements such as the ornamental glazed block and raw finishes of selected brickwork. Candid layering of paperbark and wood creates a natural and organic direction that takes its style cues from wabi-sabi sensibility. Emphasising a decided duality between raw and refined, this mood board encapsulates what is a subtle and neutral, yet visually dynamic space. 
Urban Escape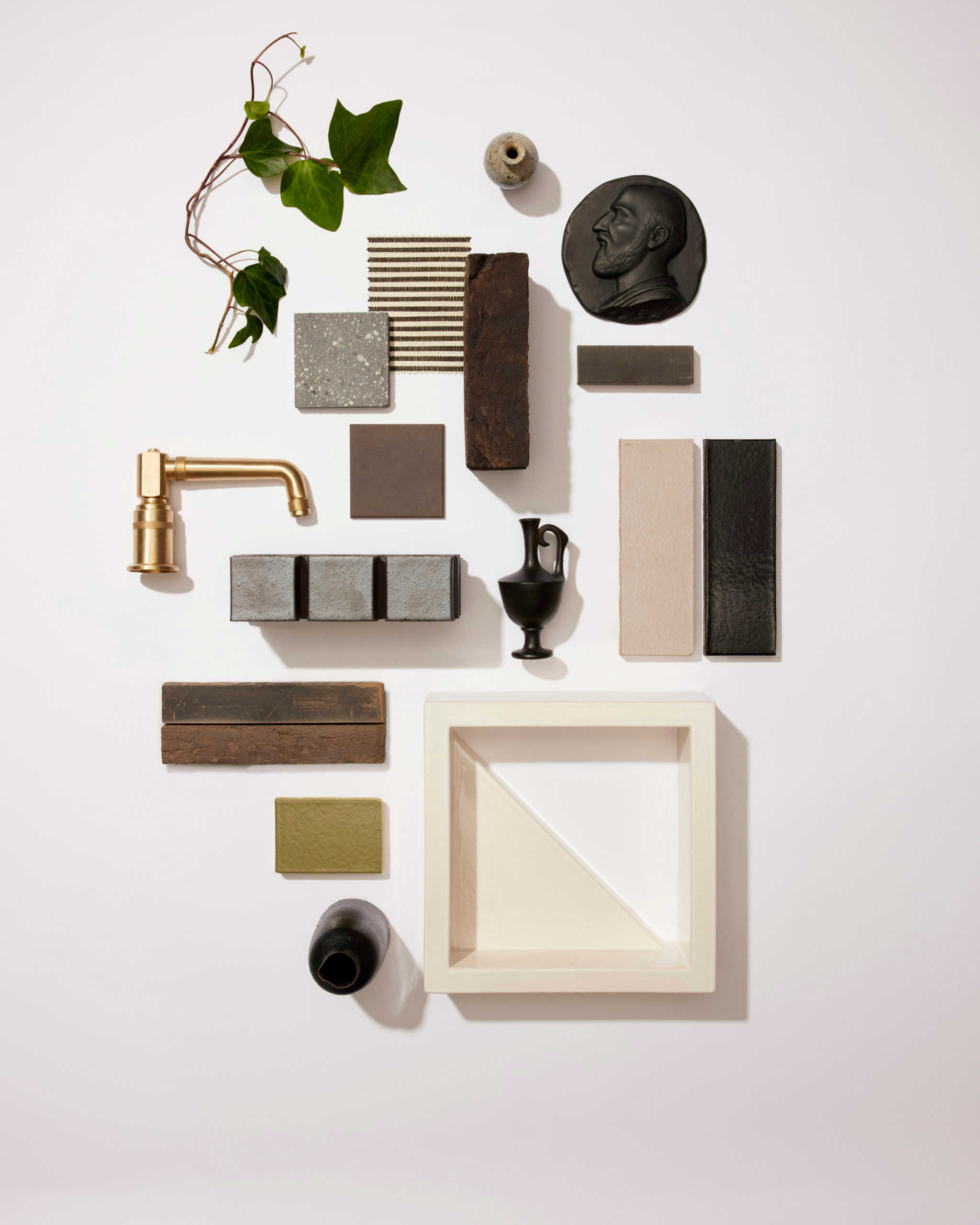 A lavish take on a monochromatic palette, this mood board suggests elements of inner-city industrial with a softened edge. Geometric shapes juxtapose with free-flowing organic lines to reinterpret the traditional urbanscape. The textural shades of charcoal, chocolate, and umber, accented by touches of gold and polished concrete, are lifted by the inclusion of statement materials and fleeting splashes of greenery. Underpinning moody modernism, these dark hues interlace with classical shapes to depict an overarching theme of subtle decadence. 
Contemporary Classic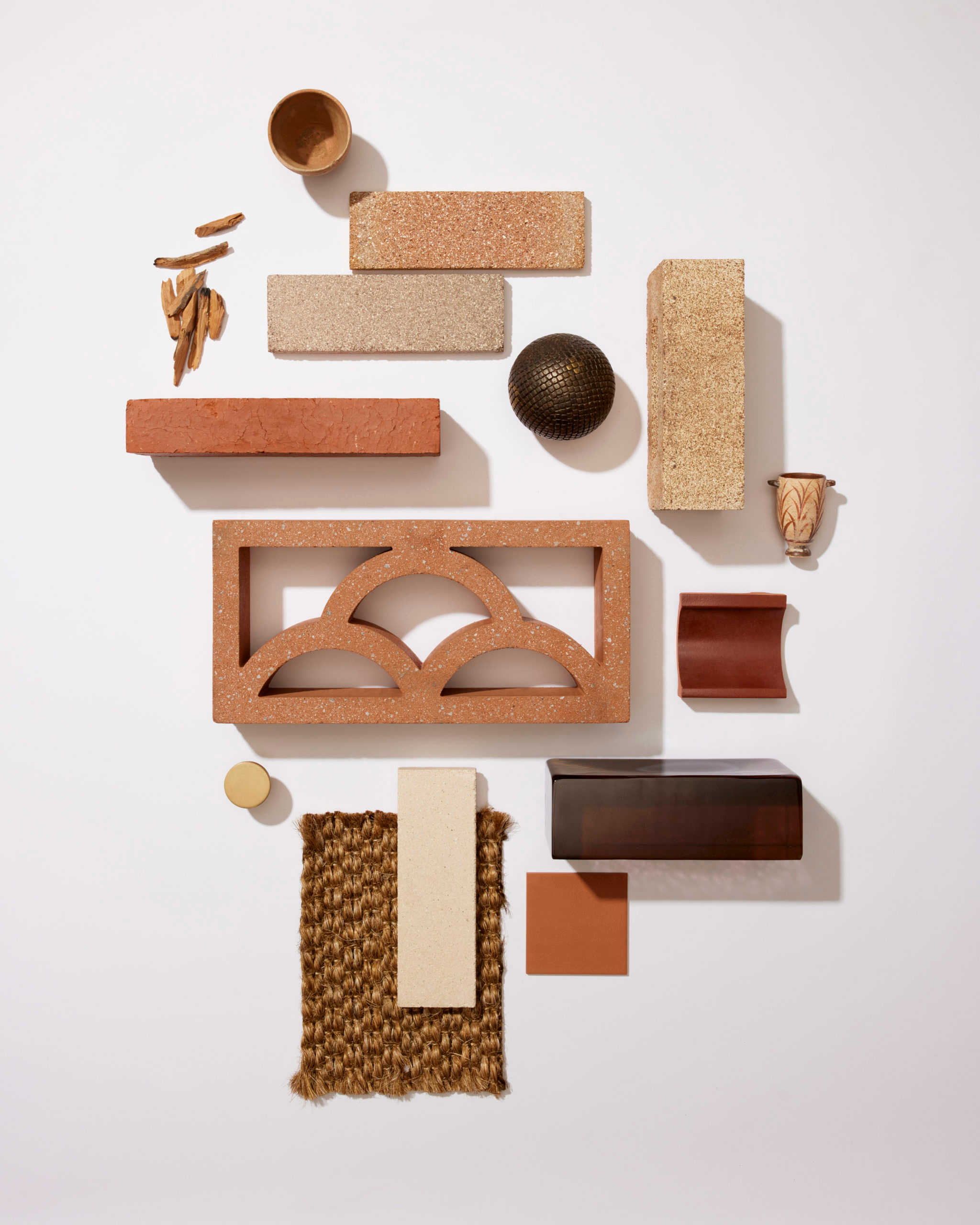 A contemporary reimagining of classic colour pairings, this urban interior palette would just as easily lend itself to a modern farmhouse aesthetic as it would a new build. Scalloped brickwork makes a statement, while terracotta tones and rich, raw finishes create a symphony of texture accented by pops of bronze and charcoal. Reminiscent of a crimson desert skyline, this mood board collates texture and colour as complementary elements to envelope a space in rich ochre hues creating a cohesive harmony.
Get In Touch
Build your dream home.
Learn about our products.
Learn from the best.
Join us at an event.
Please register for this event
x
Get Inspired
Stay up to date with the latest trends, products projects and more on Instagram.