The Brunswick House renovation moved away from the popular open-plan layout, focusing on seamlessly integrating new and old to reinvigorate its traditional Victorian style. Embodying a timeless maturity, this space proves good things really do come in small packages.
Project
Architect
Builder
Photography
Products
Redesigned to optimise natural light, while retaining an existing original Victorian character, Brunswick House is burrowed within the inner-city of Melbourne. The client, having lived in the house for over a decade, was clear in wanting a space that 'felt homely, wasn't pretentious and retained a sense of warmth'. Based on a unique brief, Placement Studio redesigned the home to enhance the charm of the existing cottage, rather than redefining them; 'instead of merely maintaining the front of the home and harshly severing the rear, we wanted to take a more compassionate and integrated work approach,' says Director and Co-Founder of Placement Studio, Stephanie Kitigan.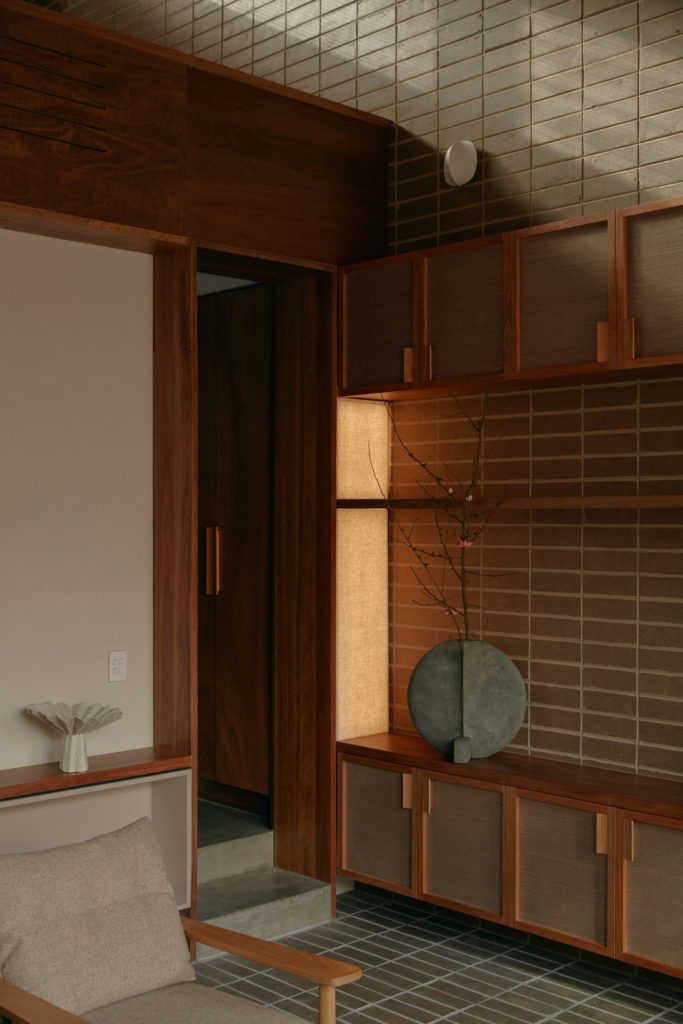 With the house reaching no more than five metres from each side, the installation of the extension was underpinned by overlapping elements and the development of smaller, more intimate rooms. 'We have designed the rear mostly as a large joinery unit,' says Stephanie, 'with an emphasis on heightened detailing, integrating lightboxes and tiled corner benches that all come together.' The joinery was integrated as a strong feature of the house, allowing each room to be individually defined yet harmoniously slot together like a jigsaw puzzle. This creative layout further encourages a direct connection to the backyard space, which was requested by the client and previously missing in the original house layout. Particularly being located in a dense urban environment, green space is hard to come by. 'As the garden was a vital component of the home and particularly for the client, we didn't want to encroach on this space,' notes Stephanie. Consequently, a loft space was constructed above the single-fronted cottage.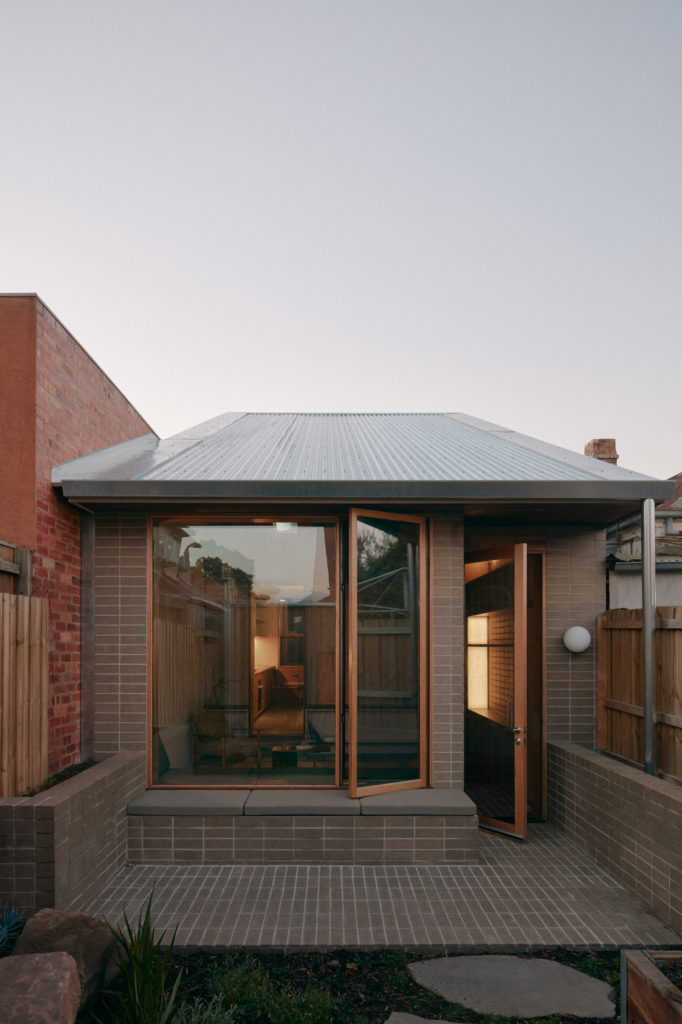 Understated and quietly beautiful, Brunswick House features a soft, subtle colour palette. Sage green and warm terracotta ochres contrast with small pops of yellow and navy hues to create a visually diverse and interesting space. Raw textures are abundant, with exposed brick comprising a significant portion of the internal walls. Utilising locally manufactured Nubrik bricks, the architects create a space that offers an honest, authentic quality that will endure for years to come. These bricks are uniquely wet pressed, making them incredibly durable and offering a smoother and denser surface finish. Brunswick House maintains modest and simple decor, allowing the structural elements to be the focus of the space.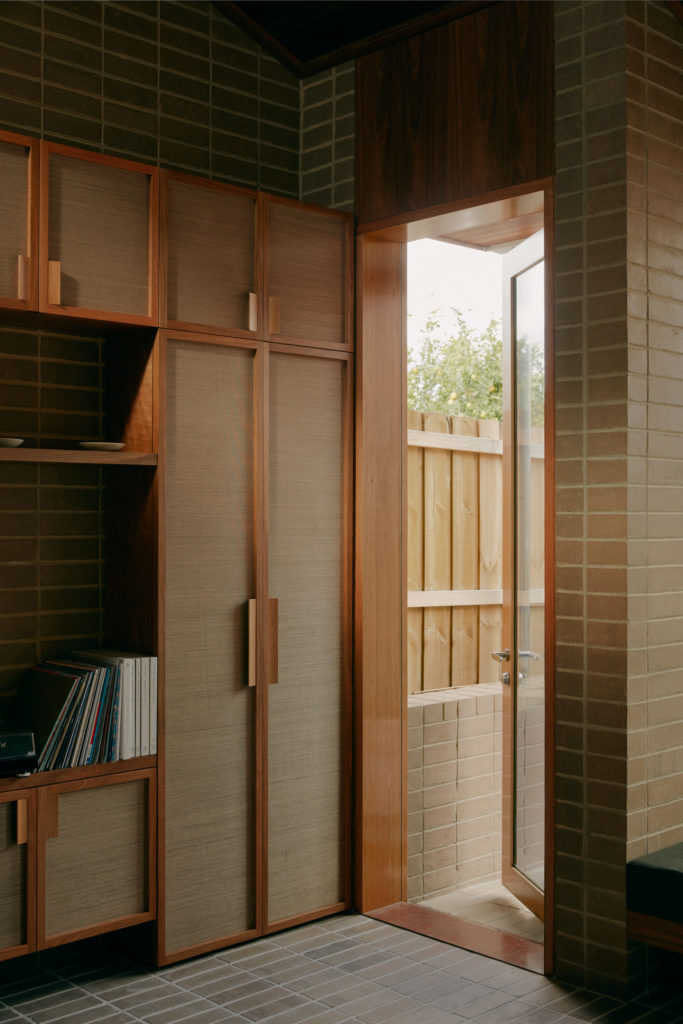 From diffused morning light to dappled afternoon rays, sawtooth roofing encourages light to wash over the interior extension, allowing the space to echo the natural solar movements outside. 'You can trace the passing of the day quite literally, with how the sun and shadows move in the extension,' says Stephanie. This curation of natural light makes Brunswick House unique; a relationship between natural and constructed form is established, limiting the need for any artificial interference. The inherently tactile elements have a distinct purpose in their placement, directing the inhabitant through each interconnected yet privatised space. The space is simultaneously modern and comfortable.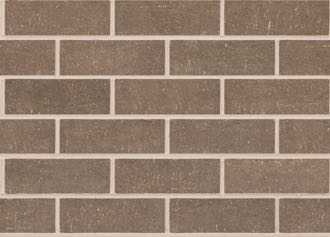 Bricks
Nubrik in Wolf
Nubrik Artisan draws inspiration from Victoria's frosty alpine environments with their palette of cool grey contemporary winter hues. This range combines a modern grey colour palette with the traditional quality and cachet found in genuine pressed brick.
Learn More +
Get In Touch
Build your dream home.
Learn about our products.
Learn from the best.
Join us at an event.
Please register for this event
x
Get Inspired
Stay up to date with the latest trends, products projects and more on Instagram.