The Beaconsfield Housing Project is designed to accommodate 4 single, older women, who are of lower income and at risk of homelessness. The project is funded by the Women's Property Initiative (WPI) and designed by Studio Bright.
Project
Beaconsfield Housing Project
Architect
Charity
Women's Property Initiative
Photographer
Product
Austral Bricks Indulgence in Praline
The Beaconsfield Housing Project is part of a pilot program for WPI that targets older women who do not have the means to purchase a home, providing them with a safe place to live, long term. The project aims to combat disadvantages and discrimination that vulnerable women can face while trying to get access to affordable housing, offering four units that are connected, yet offer full privacy for residents.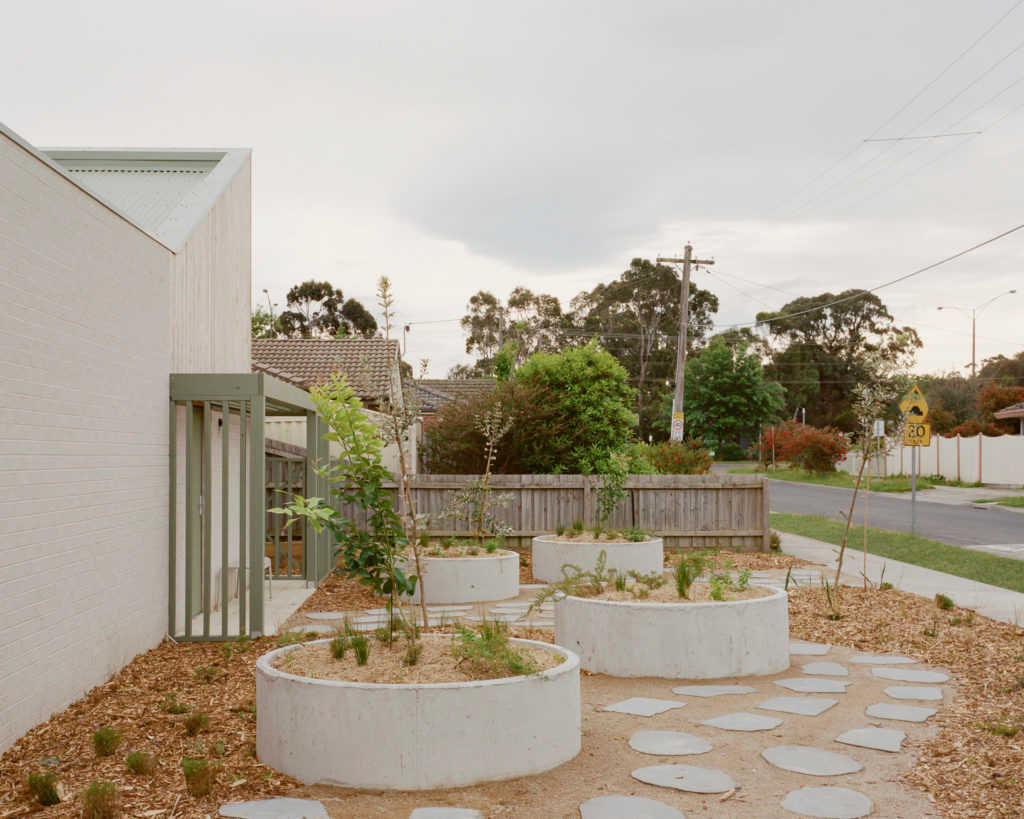 Director of Studio Bright, Mel Bright wanted to create a space that was "adaptable as the women age with their home," she says. "The L-shaped units have two bedrooms. However, the second bedroom has an operable door which can be an extension of the living space, a study or guest space for carers or visitors." The home also features an upper-level slanted skylight, which enables an abundance of natural light to fill the living space, and creates a view of the sky and the surrounding trees.
The Beaconsfield Housing Project is predominantly made of brick, which were donated by Brickworks. The use of brick was of utmost importance in the Beaconsfield development, as not only does it provide structure, but brick is also relatively maintenance-free, durable, insulating and climate-friendly.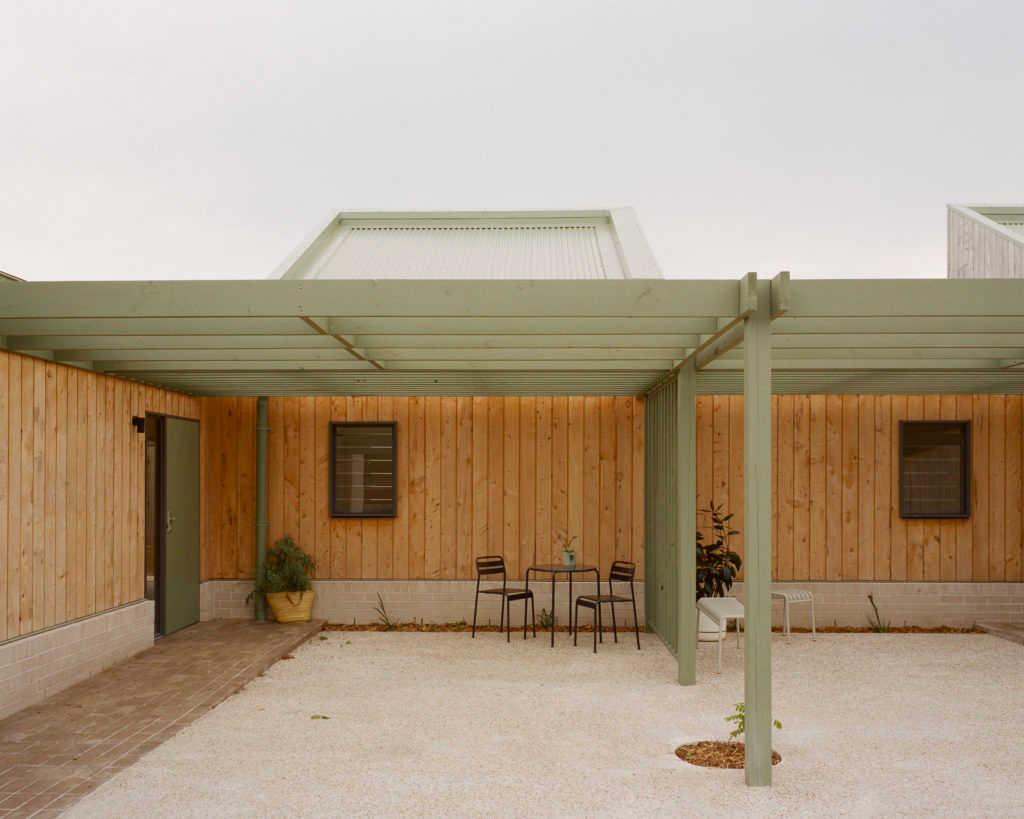 The bricks chosen for the project, Austral Bricks Indulgence in Praline, offer a porous finish that imbues the project with a textural warmth. The Praline bricks evoke a sense of lightness and serenity within the project's façade, which is complemented by subtle sage green tones found within the roof, the veranda and the exterior doors.
The materiality of the project is enduring both in style and in quality. The refined textures and calming colour palette along with high-quality design features ensure the homes have a sense of permeance.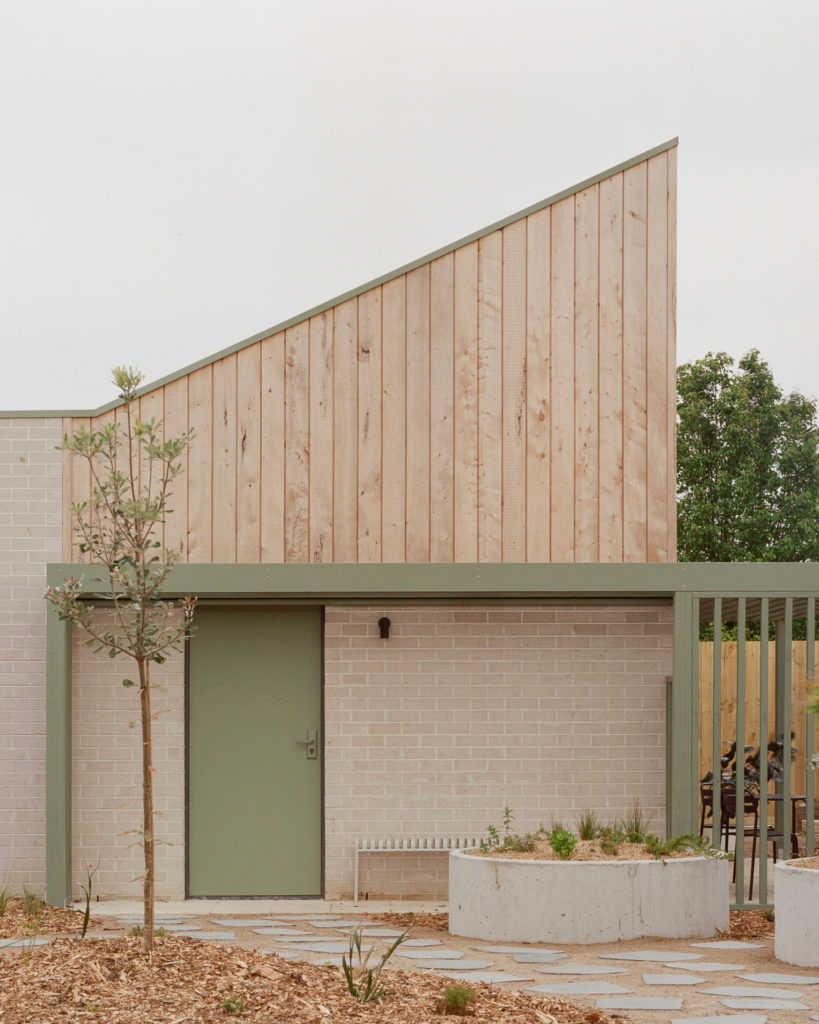 The units within the Beaconsfield Housing Project are heavily landscape driven. The four car spaces are designed to create flexible areas that can be used for a multitude of purposes. These spaces can become substantially vegetated communal outdoor spaces, creating a real sense of community. The front garden is generously planted with herbs, vegetables and fruit trees for the residents to enjoy.
Women's Property Initiative and Studio Bright have created transformative homes for vulnerable women that offer dignity and high-quality design. The preventative approach to homelessness creates opportunities for older women to have a vision of certainty and safety.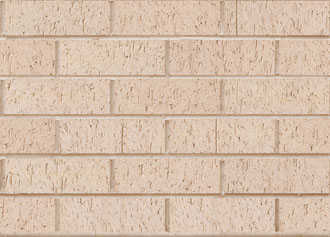 Bricks
Austral Bricks Indulgence in Praline
Indulge and spoil yourself with this innovative range, its neutral colour tones and quietly confident style. Bring a sense of presence to your project through these subtly textured bricks that come in a range of popular colours. The perfect brick either on their own, or in combination with others, or even with other building products that offer strong contrast.
Learn More +
Get In Touch
Build your dream home.
Learn about our products.
Learn from the best.
Join us at an event.
Please register for this event
x
Get Inspired
Stay up to date with the latest trends, products projects and more on Instagram.