Cinema Le Grand Palais is a new addition to the historic village of Cahors, located in the South of France. The acclaimed complex was designed to complement the 19th-century style city with a rich, illustrious past.
Located to the North of Cahor's centre, the site the Cinema Le Grand Palais has been built, was once a convent, and then later a military base and parking lot. In the initial design stages, the Antonio Virga Architects team considered existing buildings and surrounding structures for inspiration. They noted most buildings were built in accordance to 19th century design practices used for military bases and public facilities. As a result, they had to align their choices of materials, furniture and plantations to ensure a seamless connection with neighbouring structures.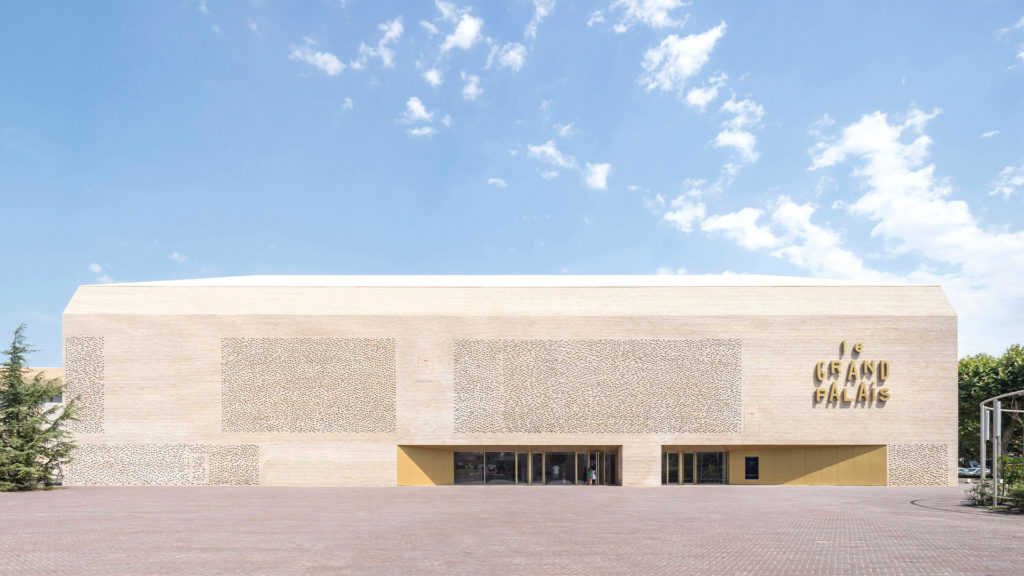 Through the inclusion of existing elements, such as trees, buildings and sightlines, Antonio Virga Architects disclosed the goal of this project was to exhibit the "lost urbanicity" that the site had historically. They expressed that: 'it was important to have a timeless architectural expression, so that (the cinema) would not stand as just something new in the old, but as something that would connect strongly with the existing, maybe as if it had been there for a long time - avoiding all pastiche or faux vieux.'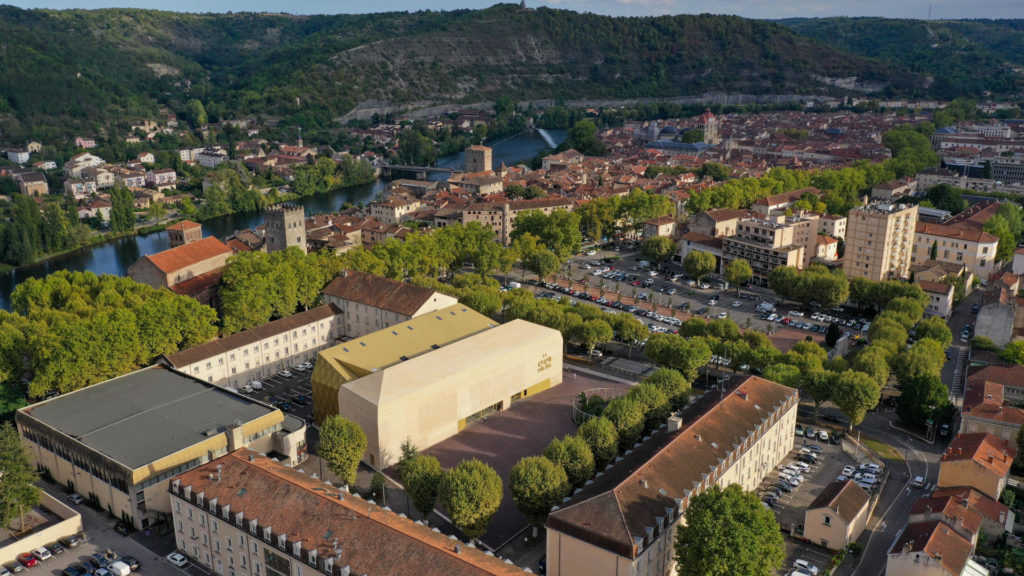 In order to attain a sense of unsuspecting modernity, the cinema employs brick as its primary material to position itself in accordance with the masonry used in surrounding buildings. The traditional architecture in Cahor is commonly constructed with light-toned brick, which is notably recognised in the nearby Church of Saint Barthelemy. As a result, architects incorporated brick shades alike to the natural stone of Cahor. This allowed a visual blend, but perforated brickwork added a contemporary edge. 'The building was designed as a virtually windowless volume, all covered in brick - including its roof,' a spokesperson from the team says. 'We wanted to use this traditional material in an inventive and surprising way.'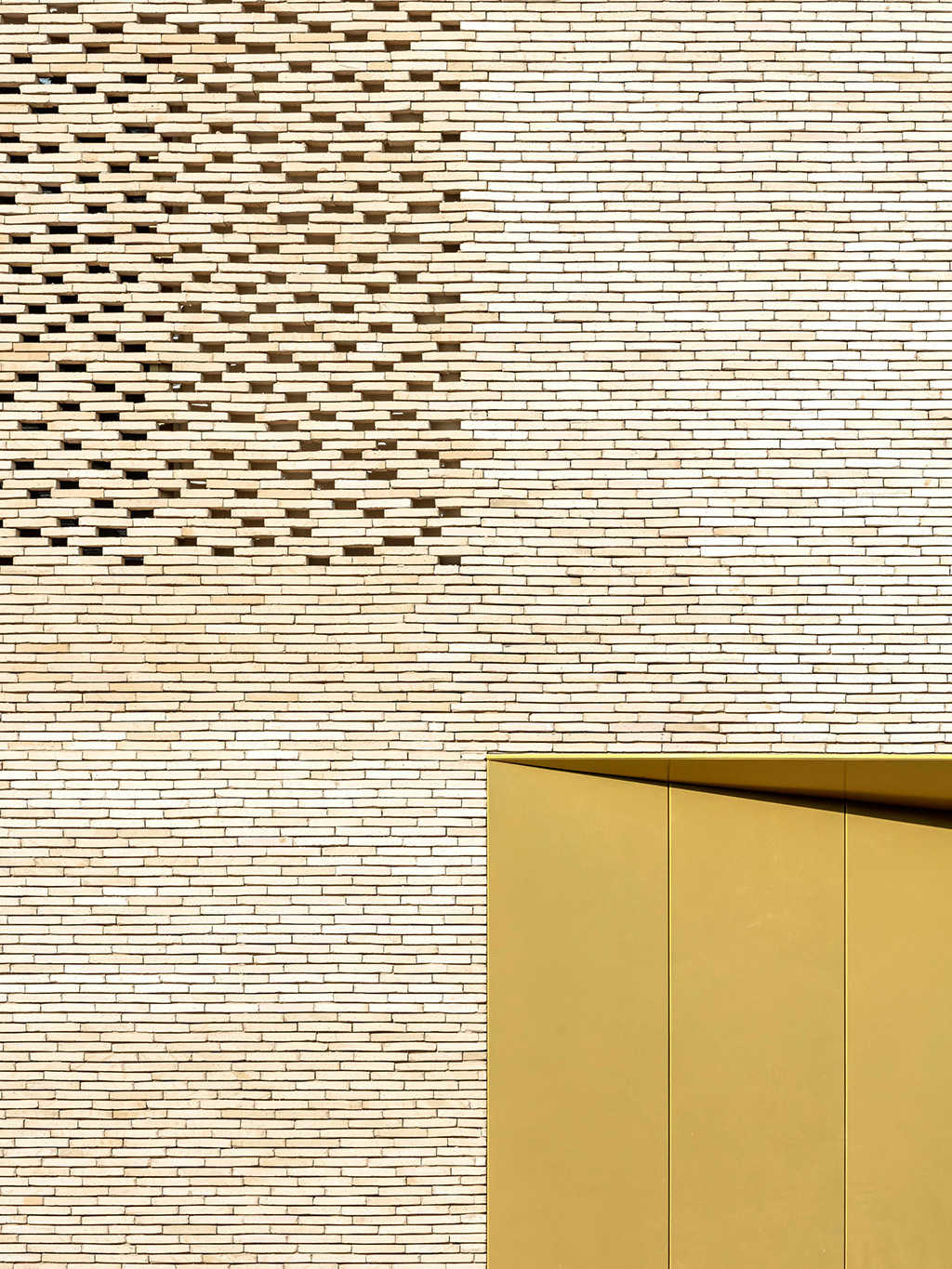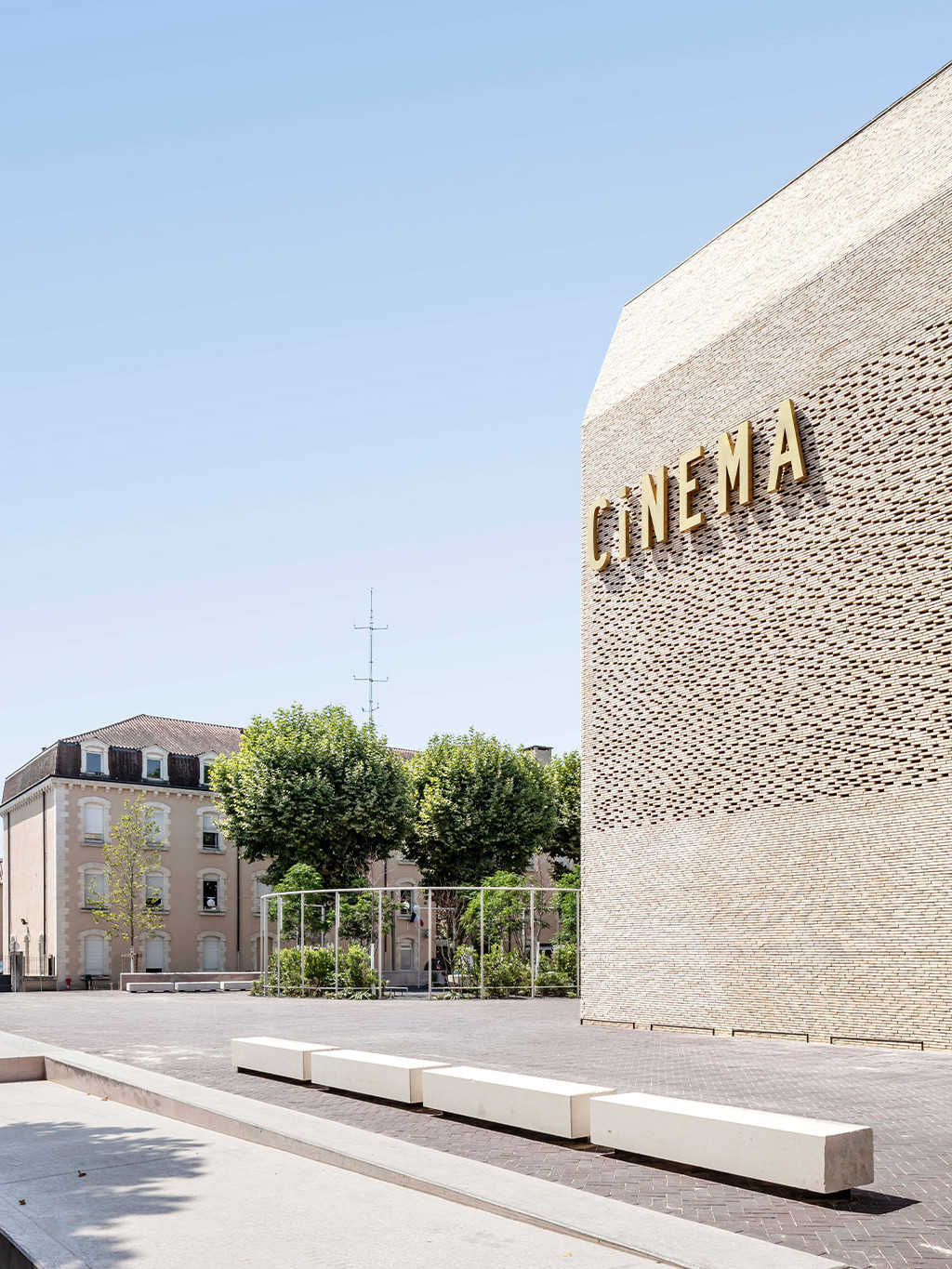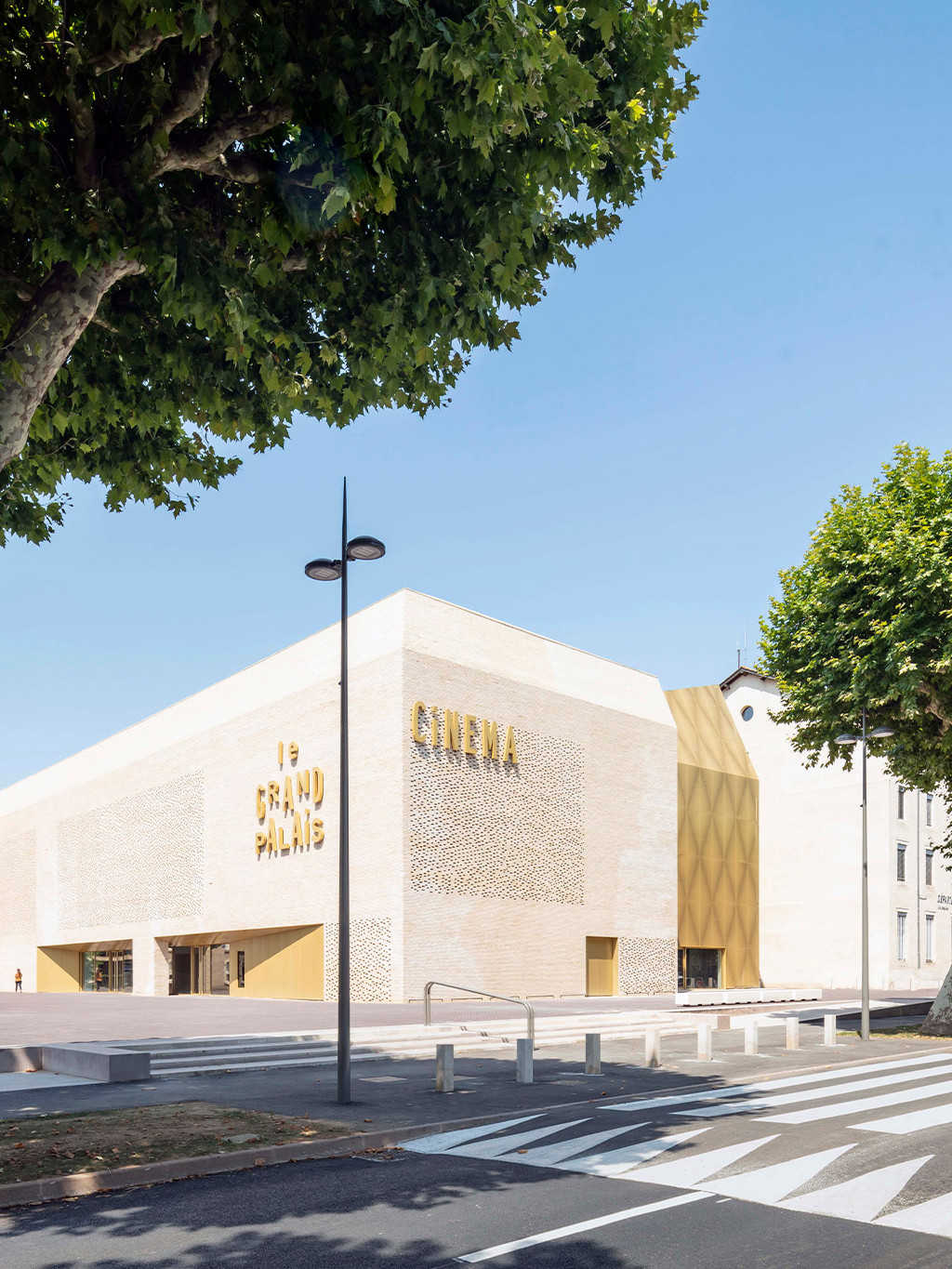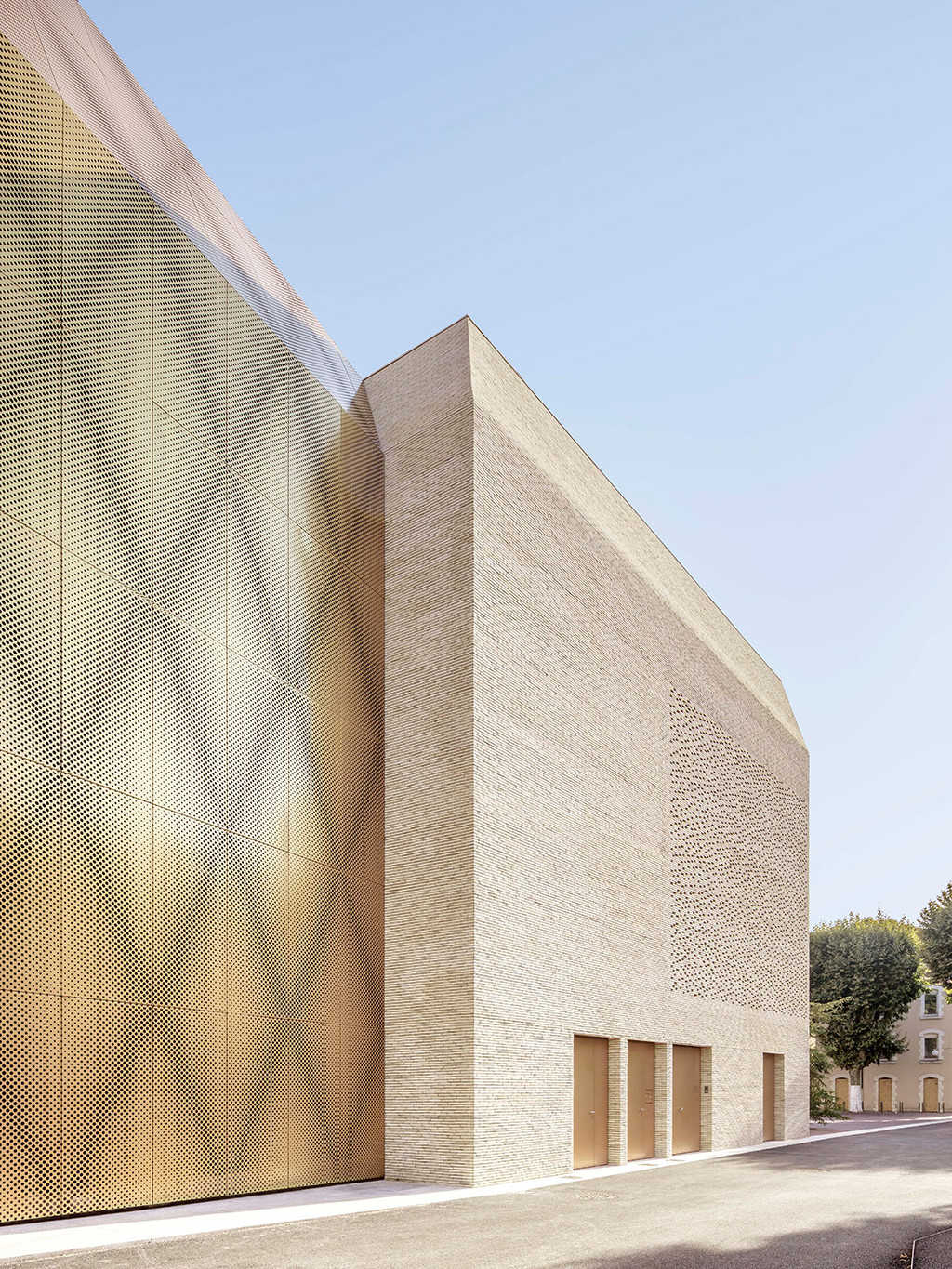 The Cinema Le Grand Palais, being a structure with seven rooms, was always going to be bigger than the initial space allowed, so the Antonio Virga Architects needed to expand. They achieved this by constructing a glistening gold-wrapped extension. 'To not lose the symmetry created by copying the other buildings, we opted for this 'false' extension. A second, gold metal building - using a material that, again, blends well with the colours of Cahors,' the architects note. This extension is also a brand new building, but perhaps "more flagrant" than the brick. However, from certain angles it is actually more hidden; an architectural jewel and cultural treasure.
"It was important to have a timeless architectural expression … maybe as if it had been there for a long time."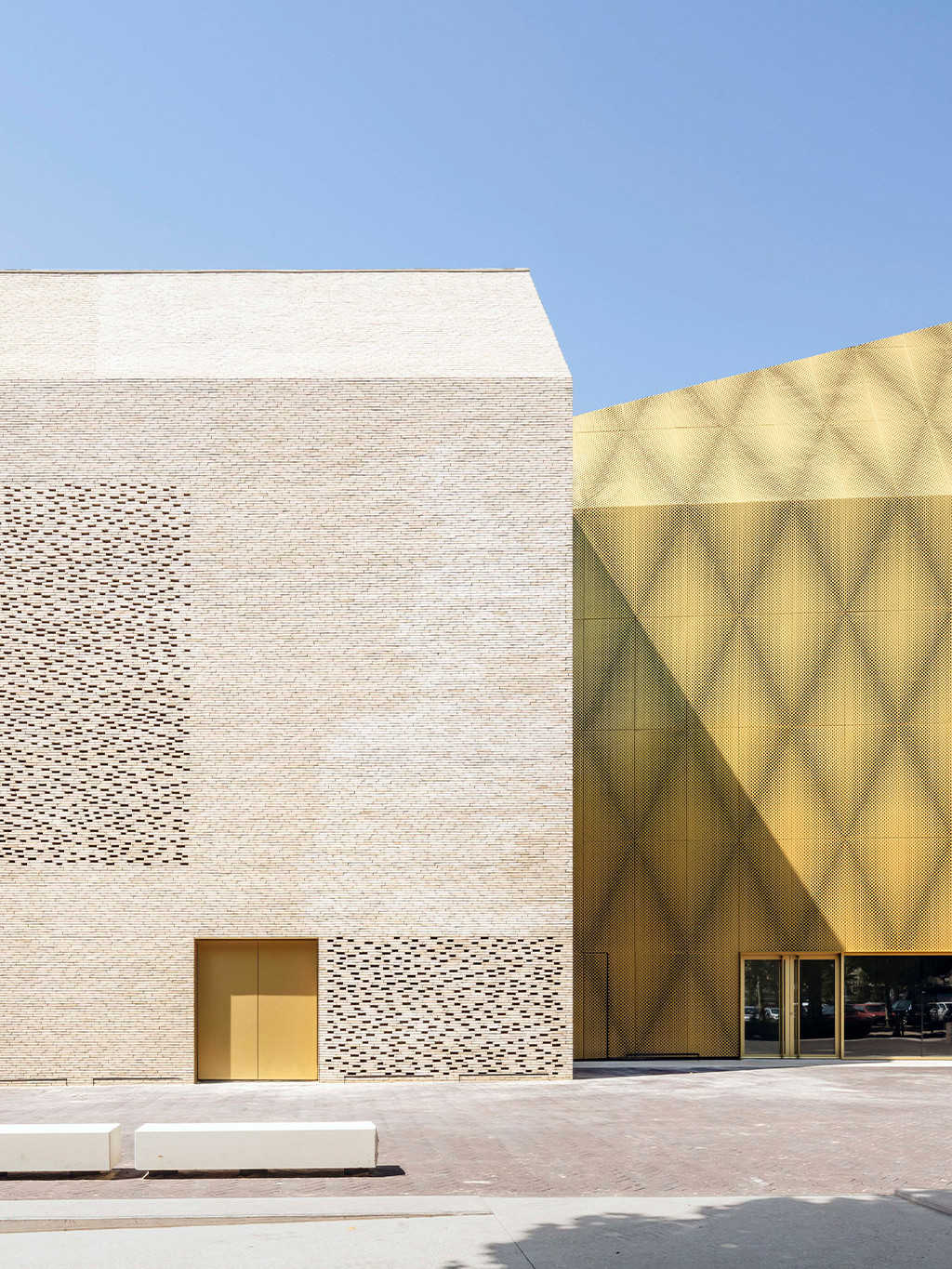 "It was important to have a timeless architectural expression … maybe as if it had been there for a long time."
Get In Touch
Build your dream home.
Learn about our products.
Learn from the best.
Join us at an event.
You May Also Be Interested In
Please register for this event
x
Get Inspired
Stay up to date with the latest trends, products projects and more on Instagram.