Jane Irwin is the Practice Leader of Jane Irwin Landscape Architecture, an award-winning, distinguished Landscape Architecture firm based in Sydney. Jane is a member of the Heritage Council of NSW, a former president of AILA NSW Chapter, and was named an Australian Design Honouree by the Australian Design Centre for her contribution to the design of cities. We sat down with Jane to talk about her passion for ensuring good public and private domain outcomes through a design philosophy that respects and fosters diversity and interest.
View Product Website
Project
Architect
Jane Irwin Landscape Architecture
Photography
Product
Bowral Blue, Gertrudis Brown, Murray Grey. Bowral Hamlet Ash & Sepia
How and when did you realise your passion for Landscape Design? How did you get your start in the industry?
I grew up in a family interested in landscape in different forms; my father was an agronomist with the Soil Conservation Service, and mother was always a keen (and very good) gardener, so I spent a lot of time in landscape. We would also camp a lot in the bush, by a river ….
Leaving school and in search of a direction, Landscape Architecture seemed like a good fit – it was a relatively new course at the time. While I was studying I worked part time in an environmental engineering firm, and after university I spent some time working in England at a moderate sized practice – it taught me a lot about being fully involved in a project.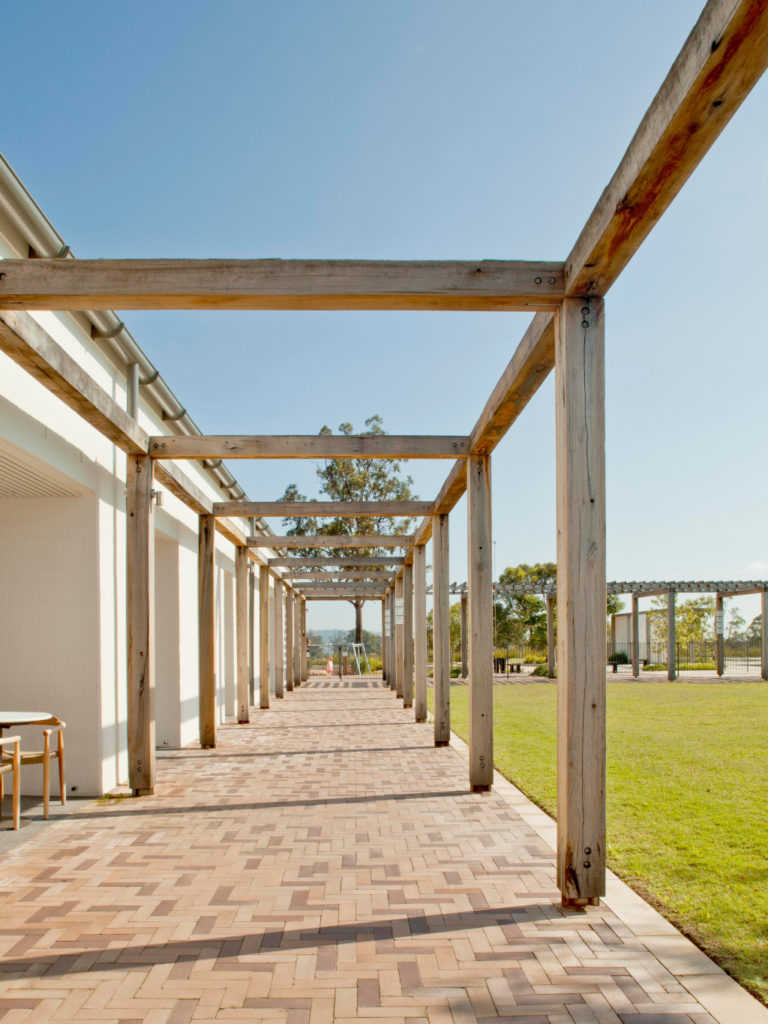 What was the motivation for starting your own architecture practice?  
I think mostly I was fed up with feeling that landscape architecture involved too much compromise. I wanted to explore my own way of working, to be able to test ideas and feel true to the work that I was doing.
Tell us about your company, Jane Irwin Landscape Architecture
We are a relatively small practice of six people, working on a variety of projects – our portfolio includes different scales and types of landscapes – mostly in the public domain.
Our team of landscape architects and horticultural specialists are committed to engaging in a rich and open dialogue with each of our projects; drawing, and analysing the site and its community to understand its past, present and future needs. We cultivate an informed, thoughtful and restrained design language that speaks to the authenticity of place and its rich cultural associations. A practice style that could stymie this intuitive and iterative approach is eschewed.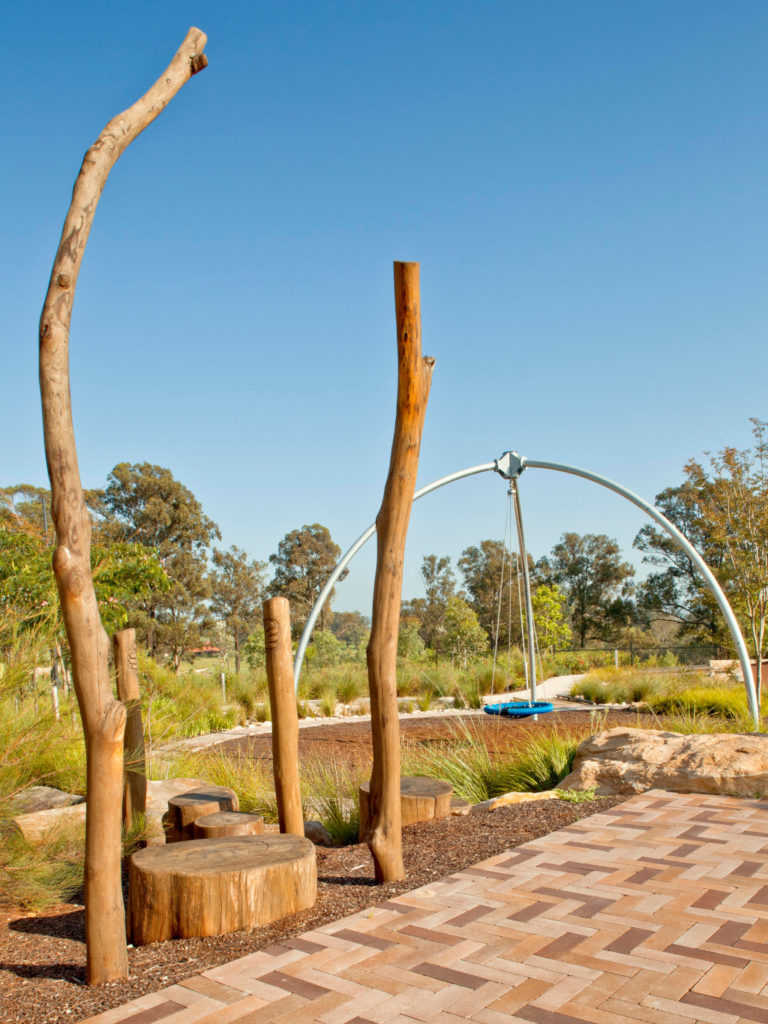 How would you describe your design philosophy?
I am interested in place, and what it can reveal about people and landscape; it is so interesting to explore each project in terms of it's natural and cultural history, and how it is part of a broader natural system. Increasingly, I am led by the site, aiming to expose the depth and richness of its natural foundation, and how people have interacted with it over time. I also like to consider the role of animals in the landscape, and to make a better place for them.
We also like to explore materiality, and I tend to design using some recycled or reused materials.
Where do you see the future of Landscape Design going, or are you noticing any particular movements or changes within the sphere? 
Landscape architects are now tending to address issues of climate change, with better use of resources, and a more relaxed and informed approach to planting design. There is also a shift toward creating wilder landscapes.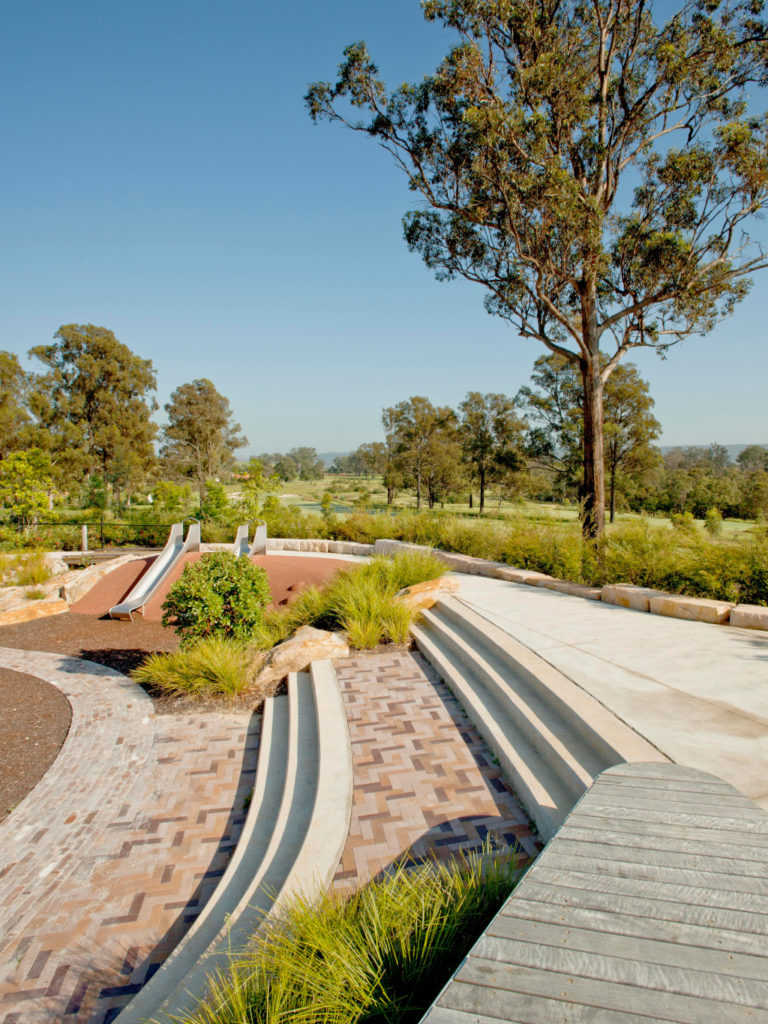 What's a memorable project you've completed? 
We are very proud of Hassett Park in Canberra, which demonstrates a few of our principles. The spaces are organised around a new urban stream, that collects and cleans water, and provides opportunities for play, and for habitat – a rare bird has moved in – I couldn't ask for more.
What does your own garden look like? 
I never had my own garden until the last few months – up until recently I lived in an apartment.  I have embarked on my own project now – 15 hectares of post farming land with lots of water.  Wildflowers are starting to pop up everywhere, the garden is sort of making itself at the moment – but I am looking forward to shaping it, gently, around what it wants to be.  
"We cultivate an informed, thoughtful and restrained design language that speaks to the authenticity of place and its rich cultural associations."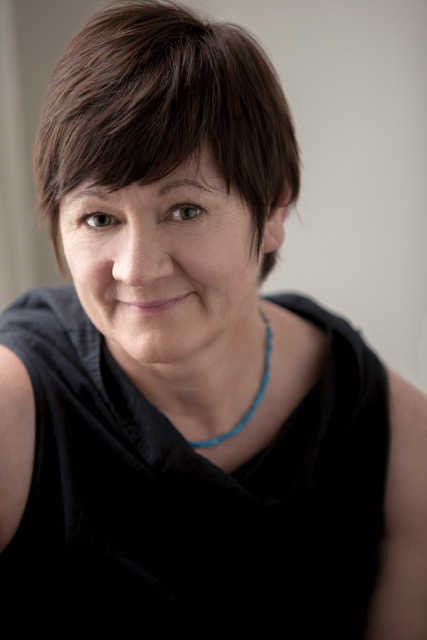 "We cultivate an informed, thoughtful and restrained design language that speaks to the authenticity of place and its rich cultural associations."
Get In Touch
Build your dream home.
Learn about our products.
Learn from the best.
Join us at an event.
You May Also Be Interested In
Please register for this event
x
Get Inspired
Stay up to date with the latest trends, products projects and more on Instagram.