Eva-Marie Prineas dreamed of a career in architecture since her early teenage years. Since founding Studio Prineas in 2004, Eva-Marie has established a reputation for delivering luxurious designs, with a focus on heritage conservation and sustainable design forms.Here, Eva discusses her passion for the transformative nature of architecture, her love of brick materiality, and how she and her team have navigated business throughout the Covid-19 pandemic.
For profile image
Project
Architecture
Photography
What initially drew you to architecture and how did you get your start in the industry?
I can vividly remember the moment as a young teenager when I understood the role and value of architecture and design for the first time. My parents had engaged an architect to complete a modest renovation of our family home. Sitting in our living room, the architect took out a pen and paper and before our eyes quickly sketched his thoughts. His immediate response to the space was transformative, and for my young mind it was a revelation to see what could be achieved through problem solving. To this day I very much believe the true value of architecture and design is expressed in problem solving, so it's not hyperbole to say it was a life changing moment. I went on to study architecture and started my career by working in a few small practices in Sydney. This was a fantastic introduction to the industry and to running a business. In 2004 I decided to venture out on my own, starting with a few small projects for family and friends, and we've grown steadily since then.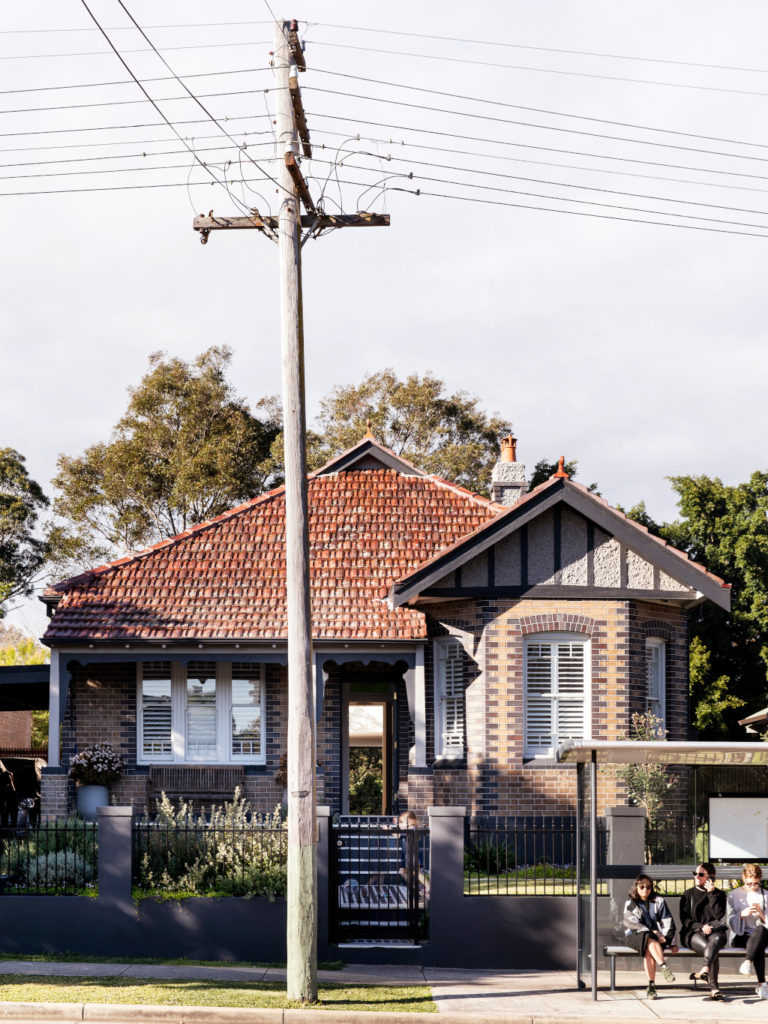 You founded Studio Prineas in 2004. What was your motivation for stepping out on your own?
I always held a desire to start my own practice as I come from a place of strong conviction not only in regard to design, but to business and to my personal values more broadly. I thoroughly enjoyed the opportunities presented to me in my early career, however stepping out on my own was exhilarating. There's been many challenges along the way, however more than 15 years later, I really haven't looked back.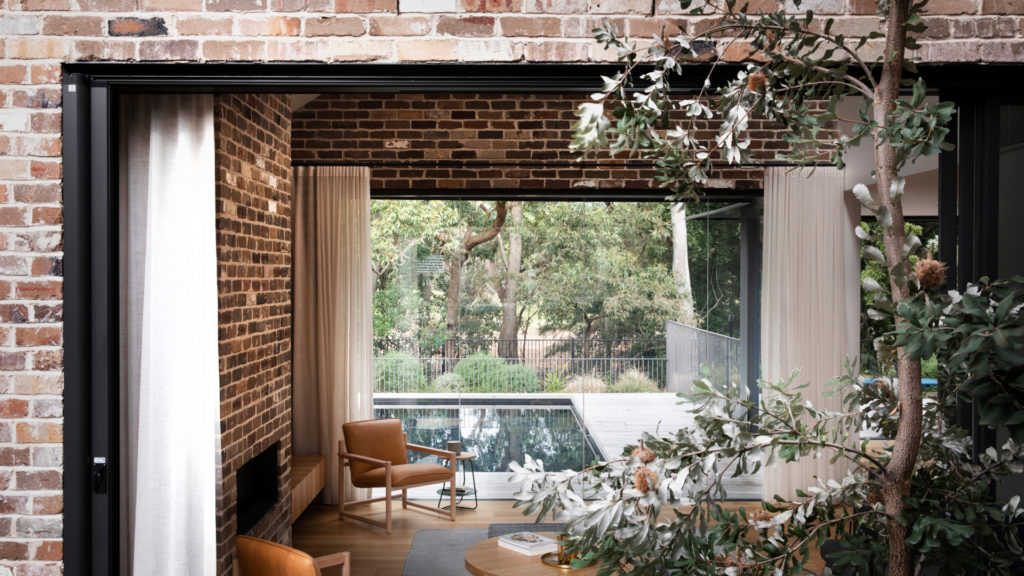 How would you describe the ethos of Studio Prineas? 
We articulate our ethos or our vision as inspiring a life well lived through architecture and design. We really believe in the power of design, and working primarily in the residential space, we see how design can transform our clients lives. We pride ourselves on taking an empathetic yet self-assured approach, and really dedicate ourselves to the design and delivery of personalised homes that our clients love to live in.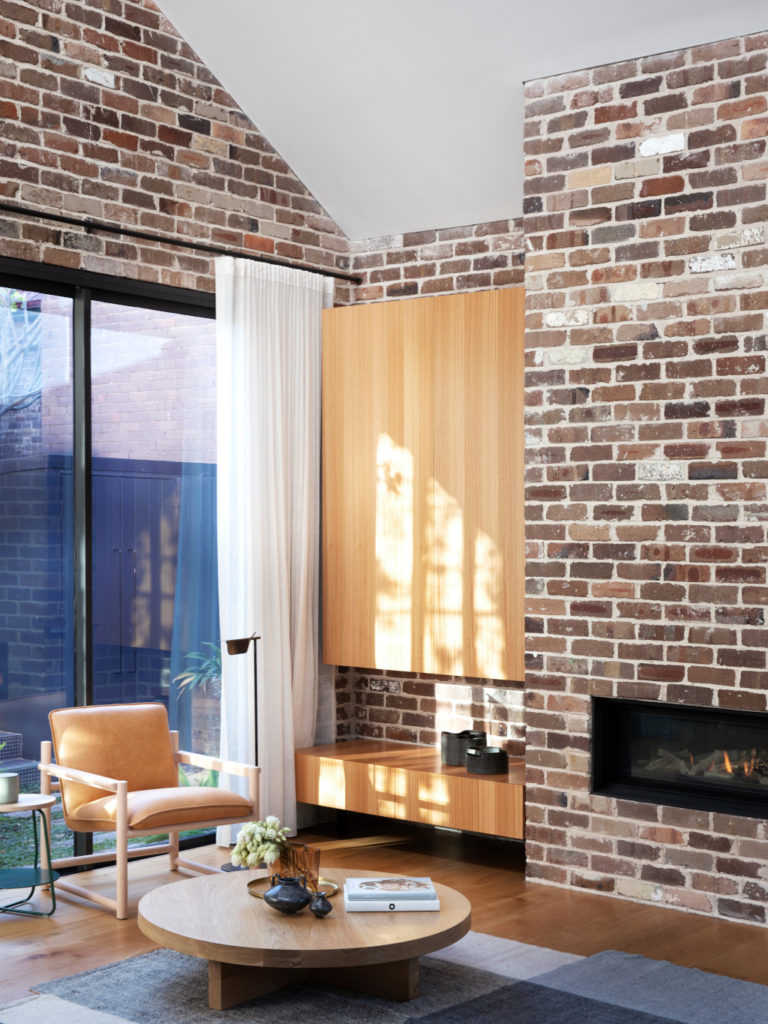 How important is sustainable design to you?
Sustainable design is incredibly important to us as a practice. Not only in material choice, but also in the longevity of the work we create. While we draw on our creativity to inspire new ways of thinking, our approach is grounded in pragmatism, seeking substance with consideration for functionality, livability and longevity, and sustainability is central to this. Whenever possible we choose locally made materials and furnishings, and often experiment to achieve the desired outcome. On a recent project we articulated a kitchen in black Paperock, a sustainable building material that combines condensed layers of renewable paper bonded with resin. It's a matte finish and although a solid colour, there is variation within the material, so it has a lightness and warmth. We also love to support other Australian designers, makers and artists where we can.
You specify bricks in a lot of your projects. What is it about brick that you love?
We love working with brick. It's an honest, natural material that requires no maintenance, has longevity, and is available in endless colours and proportions. Over the past fifteen years we've worked on numerous period brick homes, and it's a material we relish. Using brick in a contemporary manner can be an effective way to marry the new and the old. Brick also allows mass to be manipulated, creating deep reveals, patterns, and textured surfaces, which add interest and depth to every project.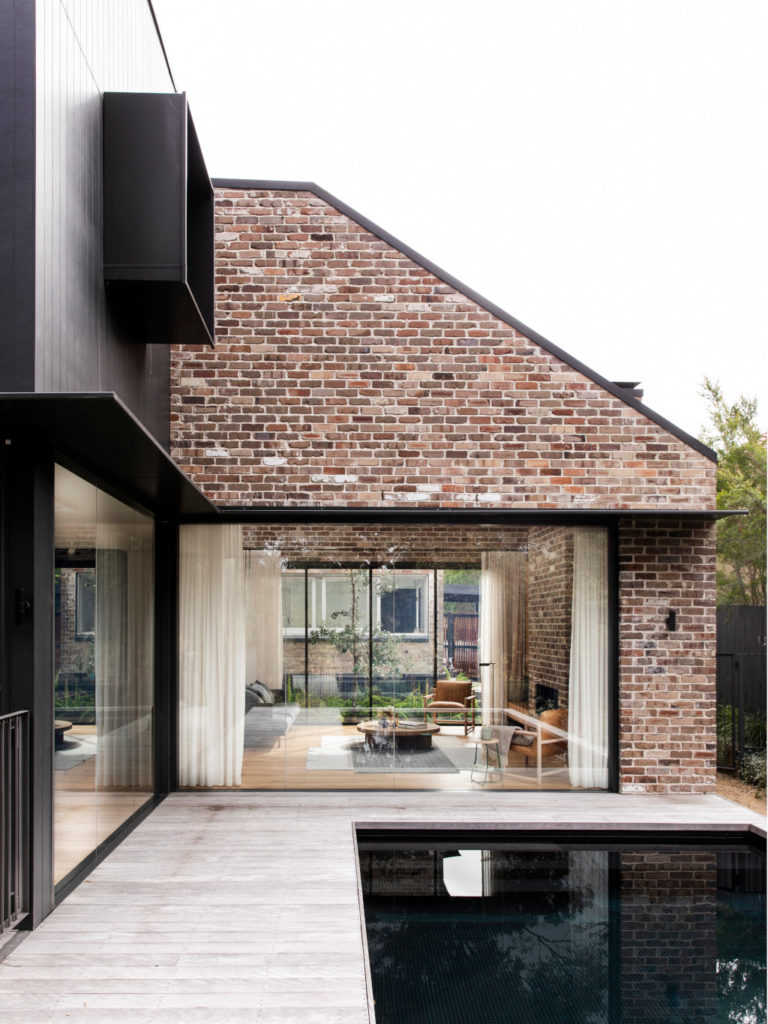 Has COVID-19 impacted the way you and your team work or design?
COVID-19 has obviously been challenging for us all, however its been gratifying to see our core values reflected in the way the team have adapted. Working from home has come with its own challenges, particularly as we are a very close-knit and collaborative team, however as a profession we've also seen increasing importance placed on the role of the home in our wellbeing. Our approach has always sought to address functional and emotional needs in equal measure, intuitively responding to the distinct lifestyle of each client with a vision for living. By creating a welcoming environment characterised by comfort and ease, we create homes our clients love to live in, and the impact of COVID-19 has made this more imperative than ever.
What is the best part of your job?
I love many elements of practicing architecture and running my own studio, however a prevailing joy is the relationships I have with my team, clients, collaborators and peers. As a practice we strive to be authentic in our actions and always treat others with compassion and respect. This includes the Traditional Owners of the land on which we work. Educating ourselves on this connection to country is critical, and it's something we're embarking on as a key focus in the new year. As architects and designers, we need to better understand the impact our work has, not just on the urban landscape, but with respect for history and culture too. We know we can do more, so we're committed to educating ourselves and hope to share our learnings with our peers too.
"We love working with brick. It's an honest, natural material that requires no maintenance, has longevity, and is available in endless colours and proportions."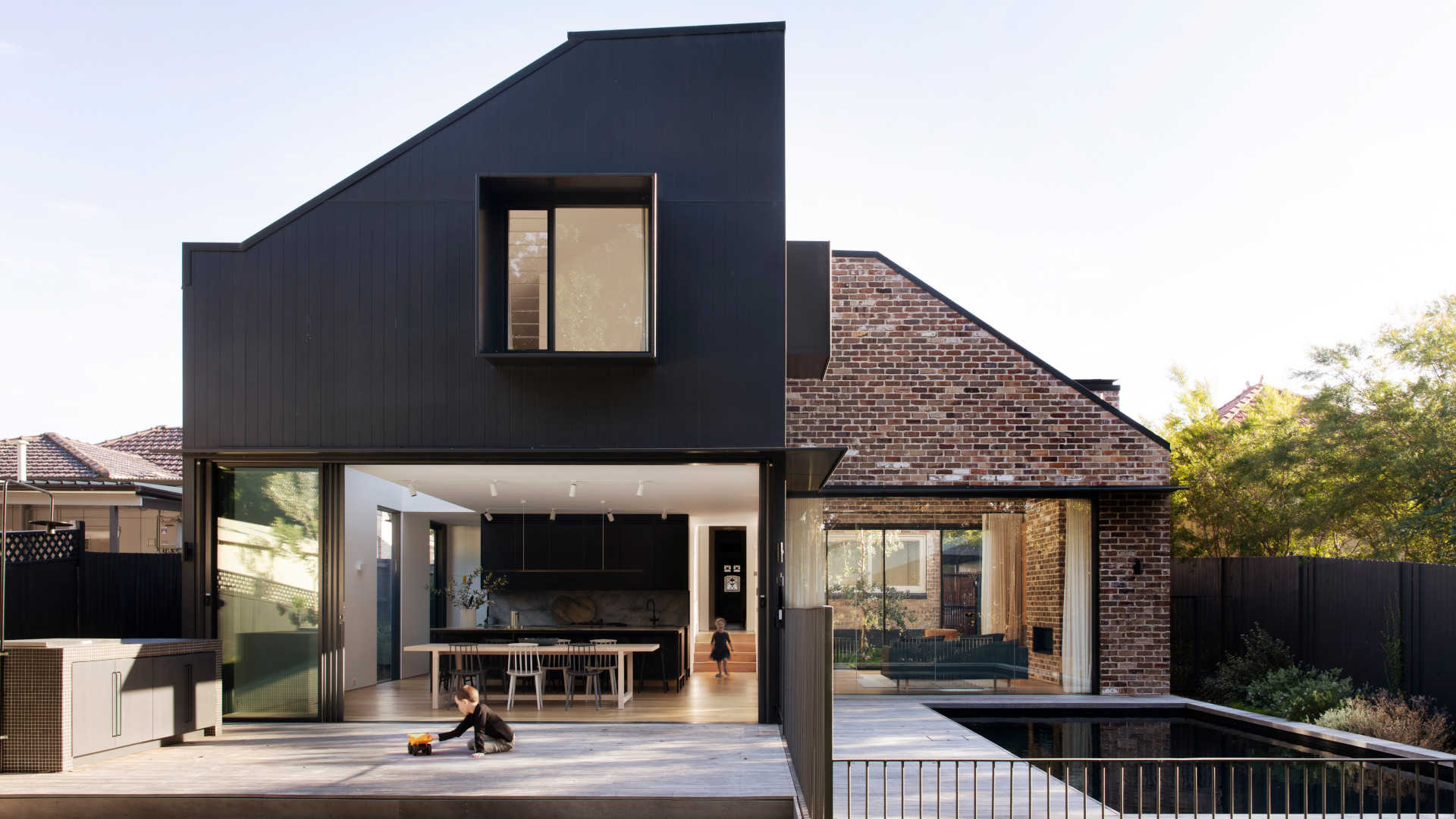 "We love working with brick. It's an honest, natural material that requires no maintenance, has longevity, and is available in endless colours and proportions."
Get In Touch
Build your dream home.
Learn about our products.
Learn from the best.
Join us at an event.
You may also be interested in
Please register for this event
x
Get Inspired
Stay up to date with the latest trends, products projects and more on Instagram.