Kate Fitzgerald is the Founder of the award-winning boutique architectural practice, Whispering Smith. In our chat, Kate shares her journey of discovering her passion and the importance of building meaningful relationships.
Architect
Projects
House A, Drummond, Cortes Cottage
Builder
What emerged as a small, passion project is now one of the country's most esteemed emerging design practices. For Perth-based architect, Kate Fitzgerald, the driving force for Whispering Smith lies in the strong relationships built throughout the creative process and their focus on championing local materials in captivating methods.
From her early formative years of discovery to establishing a thought-provoking practice on the West Coast; Kate has always been driven by her own, individual design direction. With an inspiring portfolio of thought-provoking projects, everything that Kate touches has been thoughtfully refined to celebrate individual crafts, bringing a fresh perspective on materiality and our connection to our natural surroundings.  
How did your passion for architecture and design start? Has it been a bit part of your life from early on?
I grew up on a farm on a big, rural property in Victoria; design wasn't necessarily a thing that exists in that world. After spending so much time around animals, I wanted to become a vet; but to my disappointment, I soon found out that animals weren't involved most of the time. My mum was an avid fan of interior design so there were always piles of magazines around the house, which was the only semblance of anything design-related within my daily spaces. So, when I was feeling a little down about my long-lost vet dreams, my mum suggested that I go past the architecture faculty on the way to the vet science school and when I walked in, it was this whole new world – unlike anything I had experienced before that day.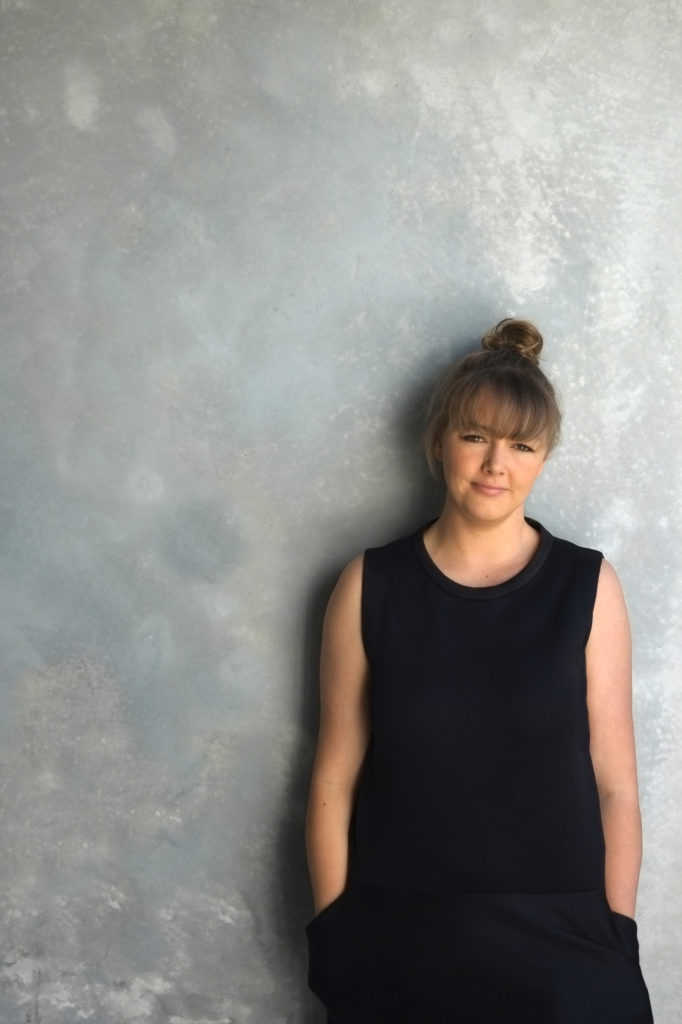 That must have been a completely different scene from the vet school. What was it like? 
Definitely. The space was filled with models, ceiling installations and interesting laser cut designs; I think the laser cut technology and process were just starting to take off, and the atmosphere was electric. Everyone in there had a vibrancy to them; chatting to each other about what projects they were working on, and what they loved about the industry and that was pretty much it for me. 
Was there anything that stood out to you about the learning process involved in design?
I realised that everything I had been doing; growing up on the farm, fixing, building, solving things and working with my hands; this was how I wanted to learn moving forward and spent the rest of my time doing.
The conventional school system didn't appeal to me; I was barely getting through, and I was just bored. I understand that it's vital, but for me, the routine of studying really hard, learning facts, spitting them out, and trying to get that good mark on the exams over and over again was so tedious and didn't excite me anymore. When it was time to decide on my university path, I thought, 'surely there's got to be a better way to learn?' That's what architecture is to me. 
We learn from all these weird and wonderful mediums, constantly experimenting and prototyping, always trying to develop new ways of design thinking; there's something so unpredictable and I loved it.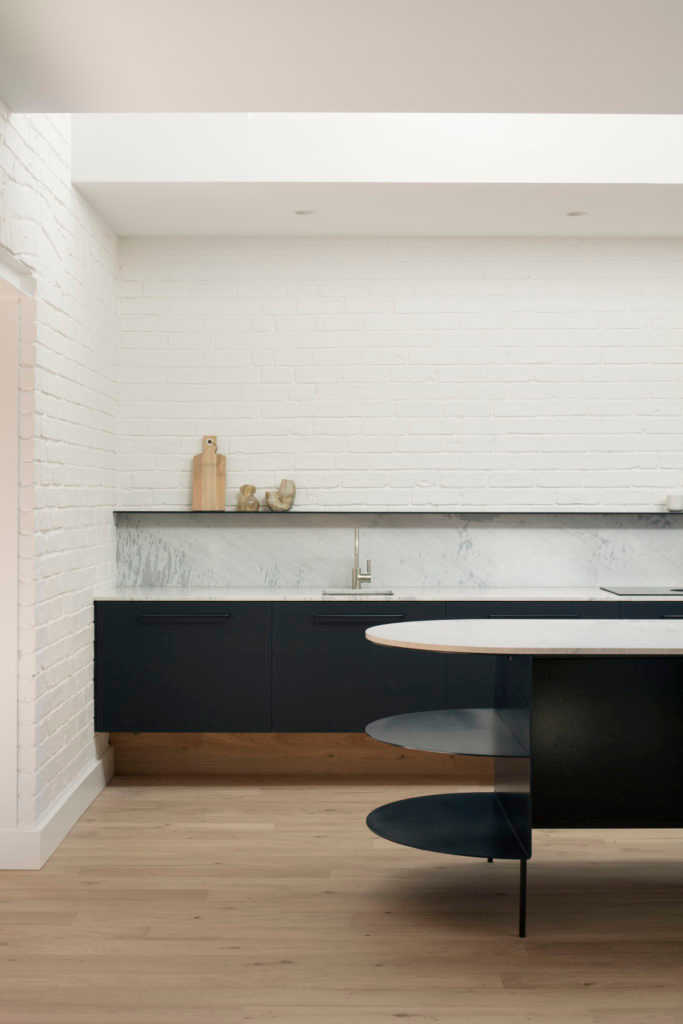 Did all those years of constant experimenting and creative exploration shape your approach to design today? 
Those early formative years inspired how and where I wanted to take my next step. When I finished university more than a decade ago, my first project was an old weatherboard house on our family farm. It was a big hands-on project, where I was able to use what I learned straight away and decide my building and design direction. I spent the whole year learning how to renovate it, familiarising myself with each design and construction component involved, working alongside carpenters; from looking at the project at a macro scale to all the wonderful micro details, like hanging a door. 
Being able to design a piece of your childhood farm would've been such an exciting first project – sounds like life coming full circle. 
Being able to take ownership of the creative process was a great feeling; it was an opportunity that I was able to make my own. So, I guess my approach to design today is a cumulation of all of those learned, immersive experiences that allowed me to discover what I truly enjoyed.
What was the inspiration for Whispering Smith?
Whisper Smith grew organically as my knowledge of how things worked together grew. From the beginning, I knew that what I wanted to achieve wasn't possible in a big firm. I wanted to explore detail-oriented projects, understanding all the different materials and their relationship together; I wanted to be part of a place where I could connect with every single part of the process.
The conversations and attitude that we have in a tight-knit firm and our close relationship with the process inspires the way we design every day.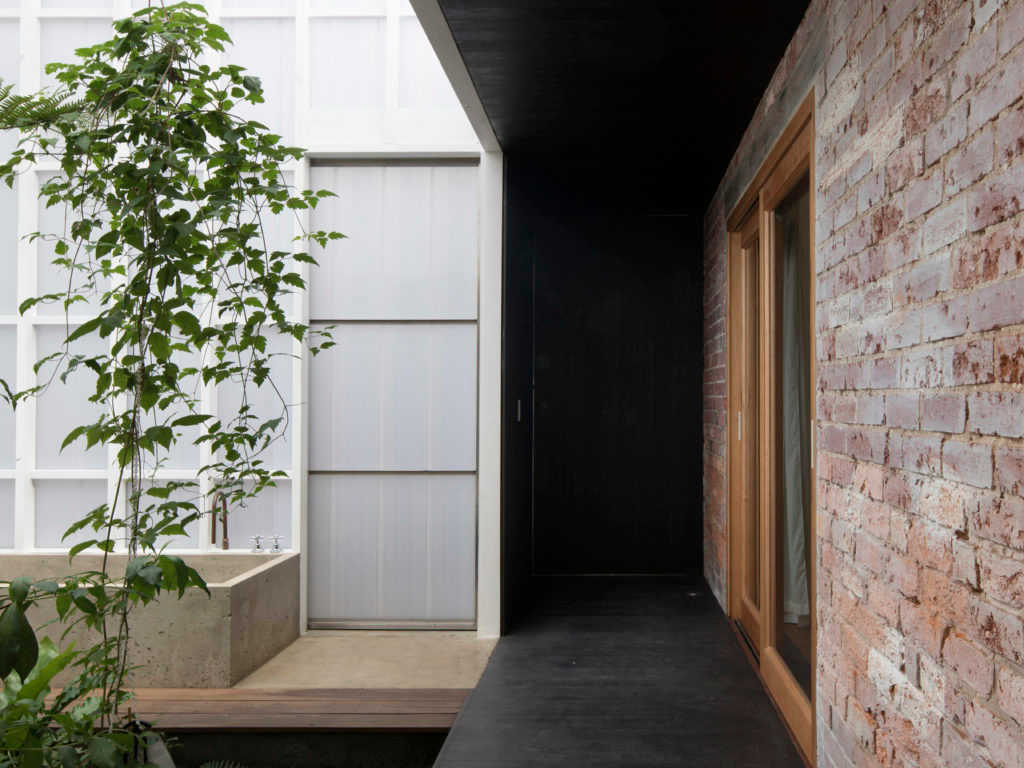 How would you describe the studio's approach to design?
People have used words like 'friendly minimalism,' to describe Whispering Smith. To us, I don't think our exploration of minimalism is based on aesthetics, rather our approach is minimalist in the creation. 
When we talk about craft, it's influenced by the relationships we've built with people that we work with. We learn from people who have spent years honing their crafts and understanding what we're trying to achieve with our material palette. Our approach is influenced by our open conversations with every individual on the project, a deep appreciation for tactile materiality and how they all come together in one cohesive and considered piece of architecture. 
Who would you say are your biggest influences?
Our inspirations come from architects who are doing very beautiful work with very simple materials, where they've taken typically commercial materials and used them in a graceful, captivating way. We're inspired by the works of Richard Stampton, Lacaton & Vassal from France, KGDVS, Dreamerlab and of course, Mies van der Rohe; we think that he's nailed simplicity through a refined palette of materials, and that's what we're going for.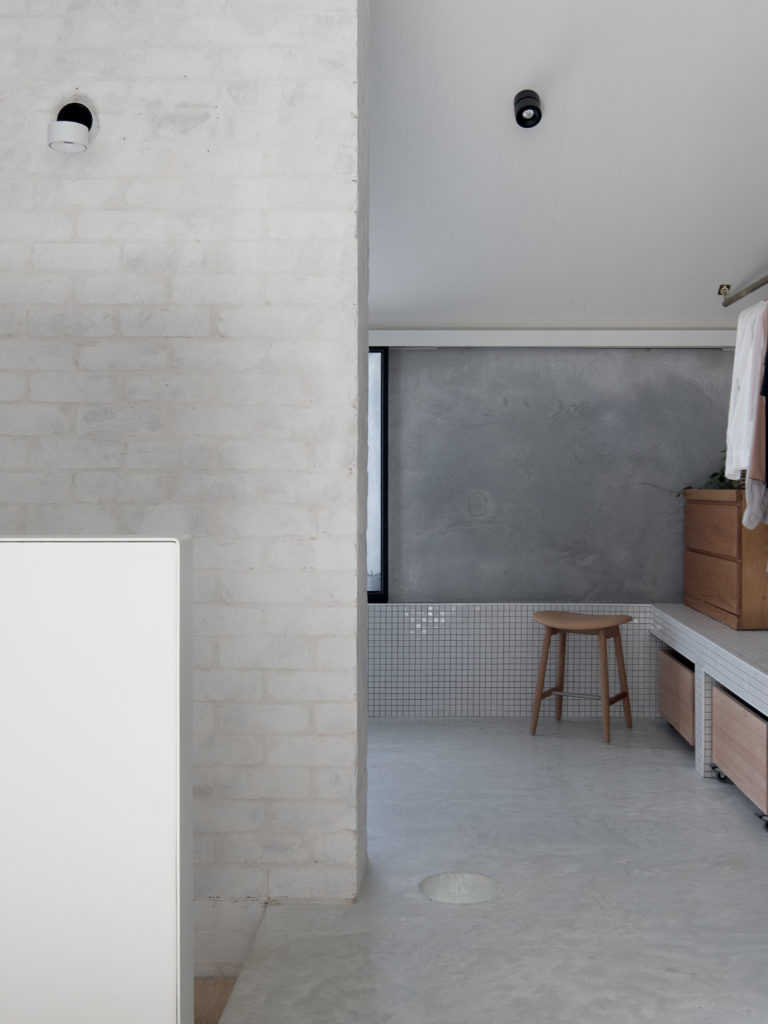 In relation to the Australian landscape, how does a refined material palette drive the creative process at Whispering Smith?
We love using natural, local materials. Although, it is important to note that because Western Australia is an isolated market, we don't necessarily have access to the same things that the Eastern states have. We work a lot with steel and timber, and we only have a small selection of timber here in WA and they're quite difficult to obtain. For example, we love the look of Spotted Gum, but if I was to ship that over, it would be quite expensive and from a sustainable standpoint, it's not viable to ship such a large quantity of Spotted Gum across an entire continent. 
So, we try to use local as much as we can, such as recycled Jarrah from old houses that have been demolished, where we stain it, watch it develop its natural tones and then see how this can coexist with the existing material palette that we have.
Our material palette consists of burnt jarrah, recycled bricks from old houses, steel, and concrete. All these materials have been sourced or produced locally; we work exclusively with one of our really good friends to produce steel for all our Whispering Smith projects, and my partner Matt is a landscaper who takes the reins on the concrete and has been working on our projects for years.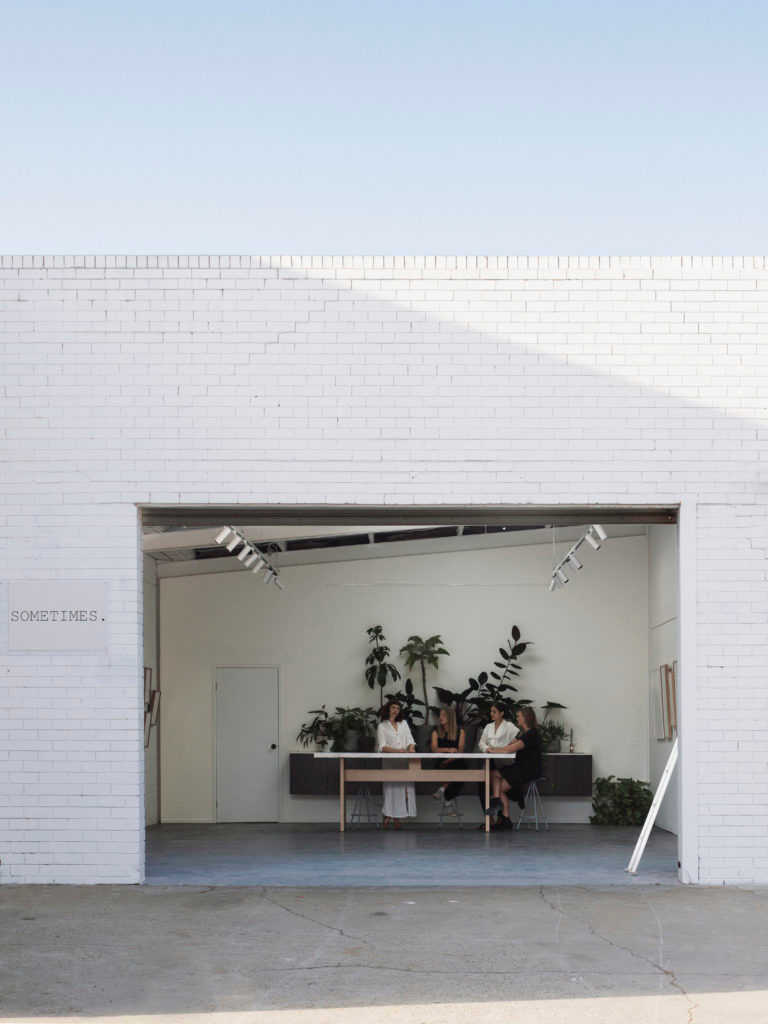 The material palette evolved alongside the studio and the growth of its relationships. 
It's played a huge role. The studio is constantly inspired by those relationships that we've built; the ones we've developed together as we grow and upskill throughout the years. It's important for us at Whispering Smith to work on the culture of how we deliver things, and we have a great collective of builders who we love creating with. 
What has been the biggest highlight of your career so far? 
One of my favourite projects is a current one and we think it's probably the best thing we've ever done. All I'm going to say is it's a house in Yallingup, down south in the incredible region near Margaret River. This residence is perched on stilts, floating above some remarkable, untouched bushland, working with Assemble Building Co., who we love collaborating with. There have been a lot of bushfires near the site, so we've put a great deal of focus on fire resistance and its relationship with its natural surroundings. The clients on that project are just phenomenal and it's been an absolute delight to design it.
But I think on an everyday basis, being able to come to the office and work with such an amazing group of individuals who share the same vision is an unmatched highlight. We managed to build a place like Whispering Smith from scratch, giving every single one of us to design it exactly how we wanted it to run. 
"People have used words like 'friendly minimalism,' to describe Whispering Smith. To us, I don't think our exploration of minimalism is based on aesthetics, rather our approach is minimalist in the creation. "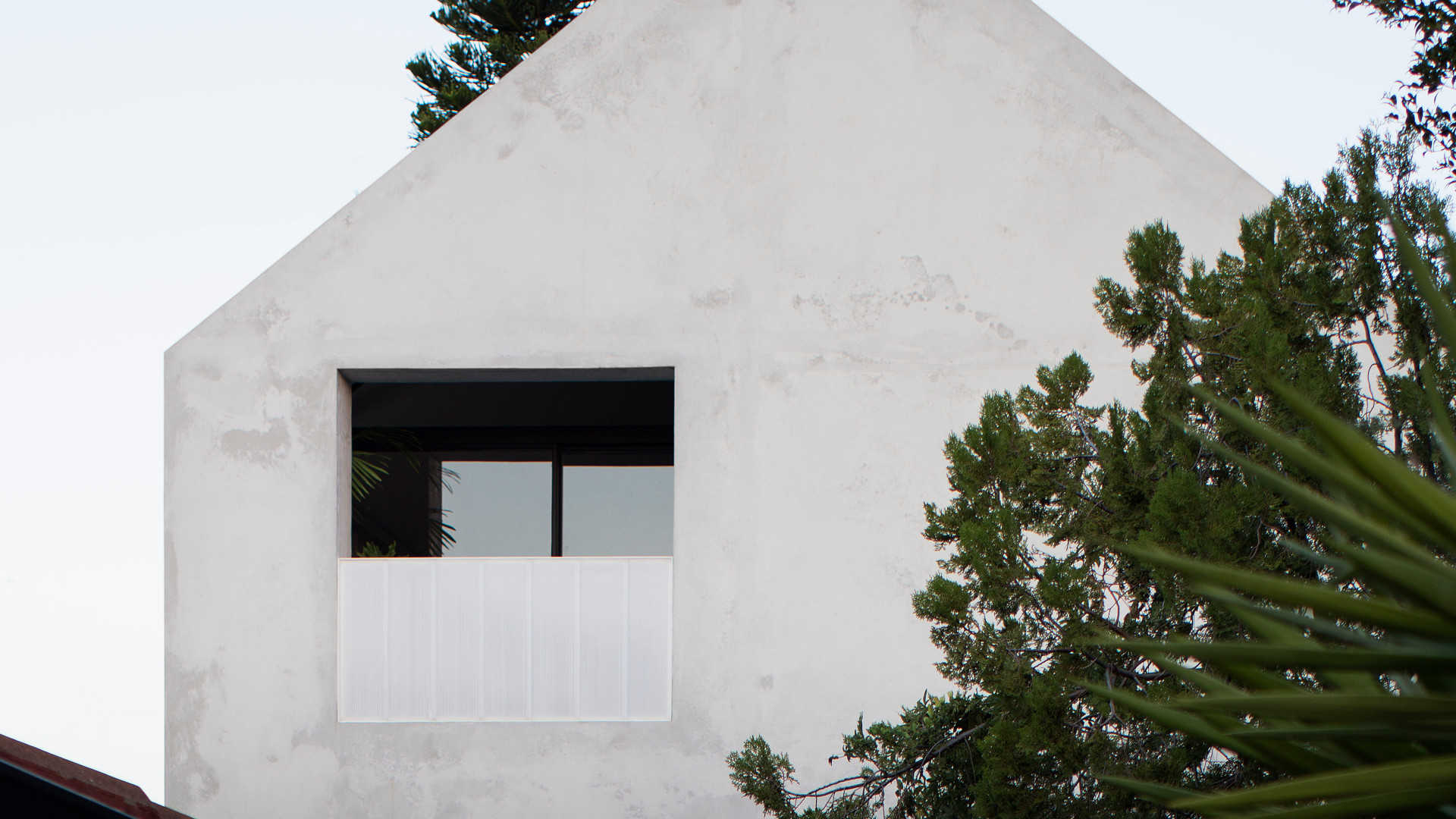 "People have used words like 'friendly minimalism,' to describe Whispering Smith. To us, I don't think our exploration of minimalism is based on aesthetics, rather our approach is minimalist in the creation. "
Get In Touch
Build your dream home.
Learn about our products.
Learn from the best.
Join us at an event.
Please register for this event
x
Get Inspired
Stay up to date with the latest trends, products projects and more on Instagram.