Despite being experimental in its design, this structure in Sydney's Inner West effectively conveys a sense of home thanks to cleverly deployed masonry.
Project
Architect
Adam Mosses, OSC Projects
Builder
Joseph Mosses, OSC Projects
Featured Products
Austral Bricks La Paloma in Azul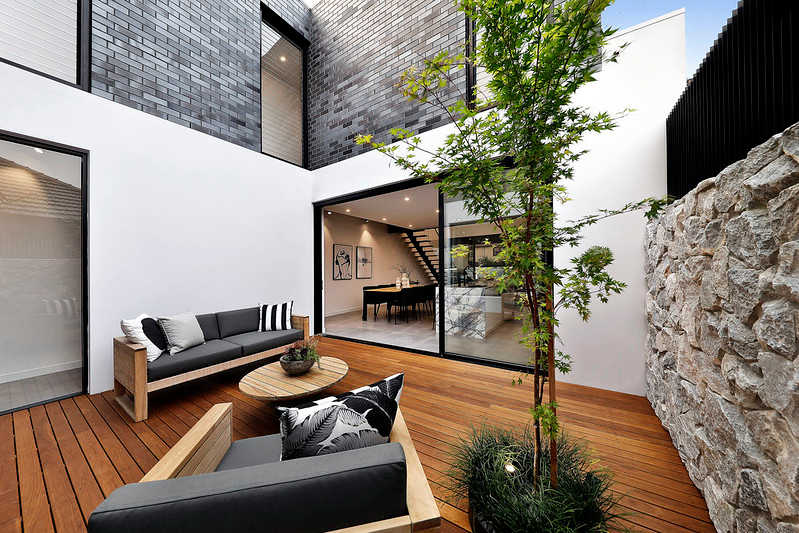 The use of an engineered structure to support upper-level brickwork is unusual but readily achievable." Internally, single brick partition walls were chosen to reduce sound transmission between rooms and add to the thermal mass.
From the street, there is a striking contrast between the ground floor, which is clad in white masonry, and the first floor, which is covered in dark La Paloma bricks by Austral Bricks.
While the white ground floor exudes a sleek, modern sensibility, the use of bricks on the first floor situates the building in its traditional residential context.
The central courtyard also features white walls on the ground level with dark bricks above, adding depth and character to outdoor living space. Elsewhere on the property, contrast is enhanced through the use of hardwood timber decking (in the back yard) and natural stone (for the boundary walls).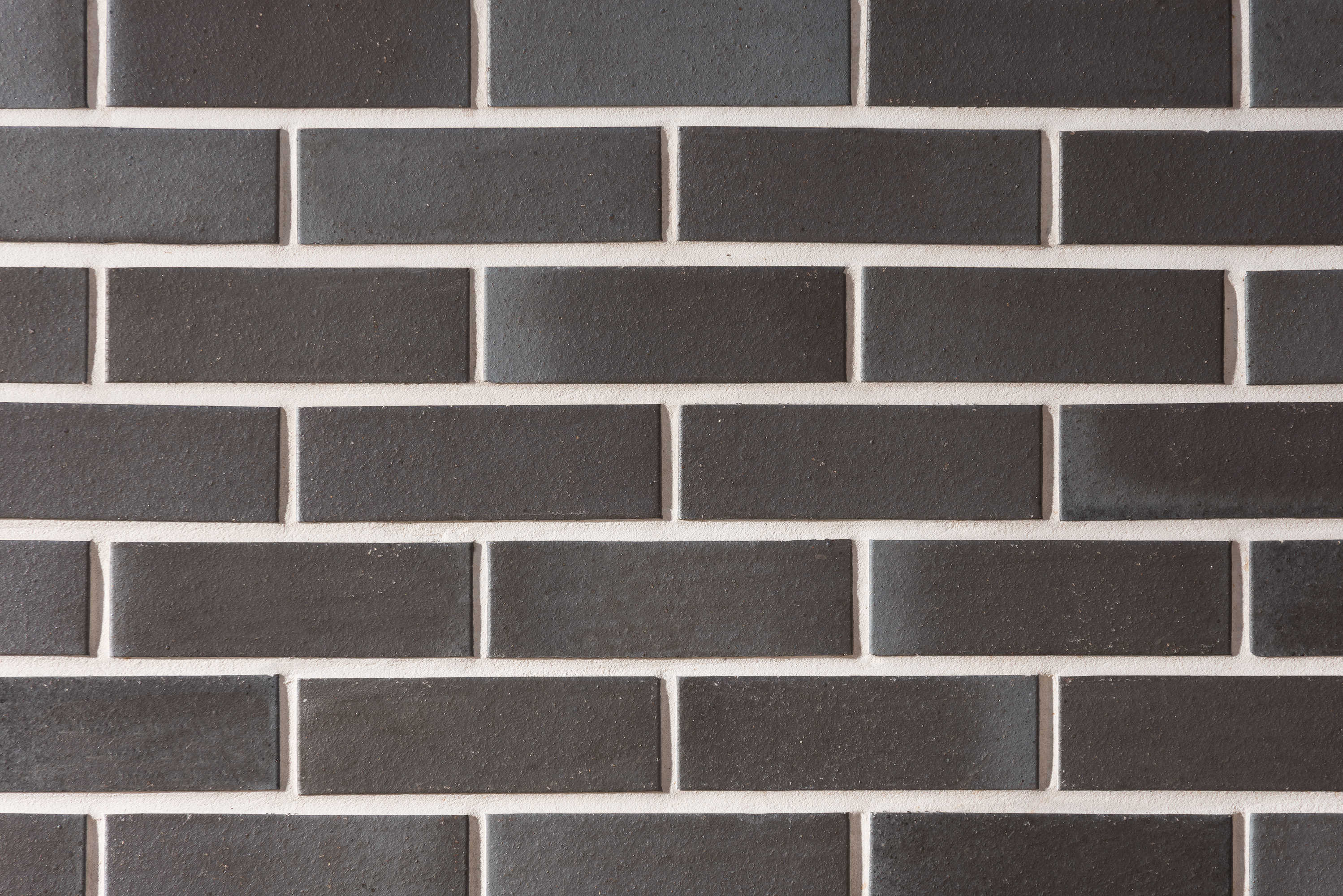 Bricks
Austral Bricks La Paloma in Azul
Spain – confident, creative and the artistry of Dali, Picasso, Miró, which give inspiration to the soft white and charcoal black bricks of La Paloma and La Paloma Rustico. Characterful, eye-catching and steeped in heritage, they express two striking colours found in the spectrum of fired clay colours, transforming buildings into works of art.
Learn More +
When architect Adam Mosses of OSC Projects was contracted to design a dual-occupancy building in the residential suburb of Russell Lea, he decided to let his imagination run wild.
"The architecture was found in challenging the prevalent suburban status-quo of a dual occupancy," he says. That meant rejecting the symmetrical design of duplex housing that dominates current practices.
Instead, the two dwellings have symmetrical ground floors and subtly contrasting first floors, which adds visual interest from the street while maximising the use of space on a relatively narrow suburban double block. Notably, both residences have roofs that are angled at 45 degrees left-to-right, creating the impression of two lids being lifted.
Indoor-outdoor flow has been achieved by the inclusion of front balconies, covered by hi-tech operable screens that encourage usability without sacrificing the need for privacy at an otherwise exposed public street address. Additional outdoor space can be found in the centre of the building, where a double-height courtyard is shared by the two residences.
"The central courtyard was conceived as an added external living space, throwing light and providing cross-ventilation to the everyday internal living spaces," explains Mosses. He continues: "The requirement for broad access to the garden and courtyard areas prompted the use of universal I-beams which support cavity brickwork above.
Get In Touch
Build your dream home.
Learn about our products.
Learn from the best.
Join us at an event.
Please register for this event
x
Get Inspired
Stay up to date with the latest trends, products projects and more on Instagram.