With summer fast approaching, it's time to elevate your outdoor spaces with these essential features, plants and furniture pieces that will help cultivate an oasis for relaxing, imbibing and entertaining over long, lazy days.
Product
Austral Bricks, San Selmo Reclaimed Brick
Product
Austral Masonry, Kite Breeze
Outdoor living
Gardens are increasingly being seen as an extension of indoor living rooms, so the once ubiquitous barbeque table has more recently been eschewed for plush outdoor sofas, low-slung modular furniture and built-in benches with outdoor-grade upholstery.
Cushions and removable slipcovers can be a great way to introduce colour and personalise your outdoor living space, with most fabric houses now stocking an array of fabrics that are durable enough to withstand the elements without skimping on aesthetic appeal.
The new wave of freestanding modular outdoor kitchen units cater for cooking aficionados, whilst a chic woven rug can elevate your outdoor space.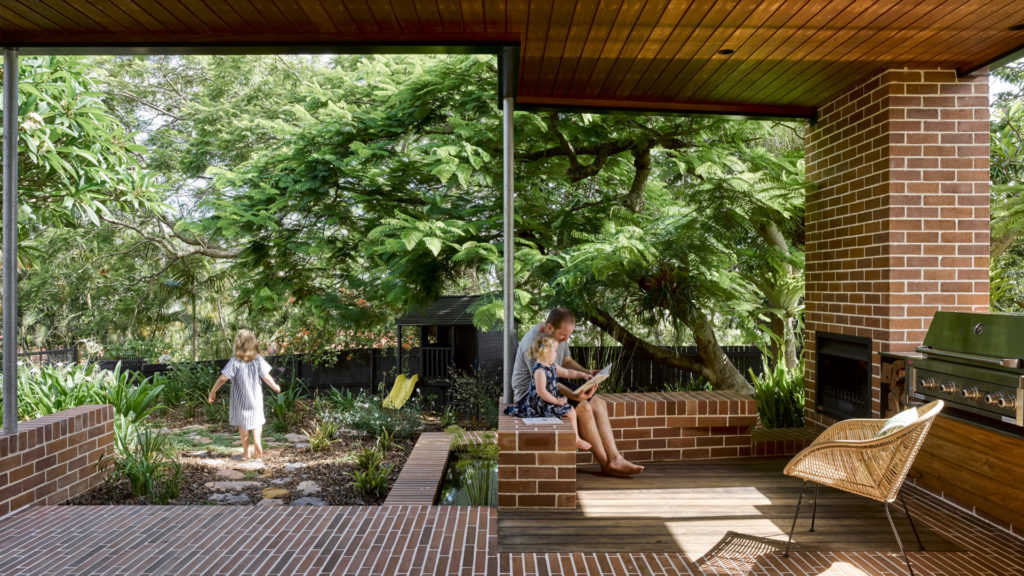 Zoning
Articulating subtle or marked distinctions between outdoor zones can create visual interest and help define the experience of moving through a garden, the divided spaces creating enclaves for entertaining, gardening or foliage features.
When it comes to planting, a mix of clipped forms among wilder, fecund foliage creates a fantastic sense of contrast, and the same can be achieved with a shift in ground cover. Whether laid with gravel, timber decking, paving (in a beautiful Bowral Hamlet paver) or irregular pavers interspersed with moss or dichondra, the choice of surface material can define an outdoor living 'room' as distinct from other zones, while a mix of hard and soft elements imbues a layered, textural quality within the garden.
A retaining wall is a sure way to create design intrigue in your outdoor space, offering dimension and depth, delineating the entertaining zone with a space for gardening.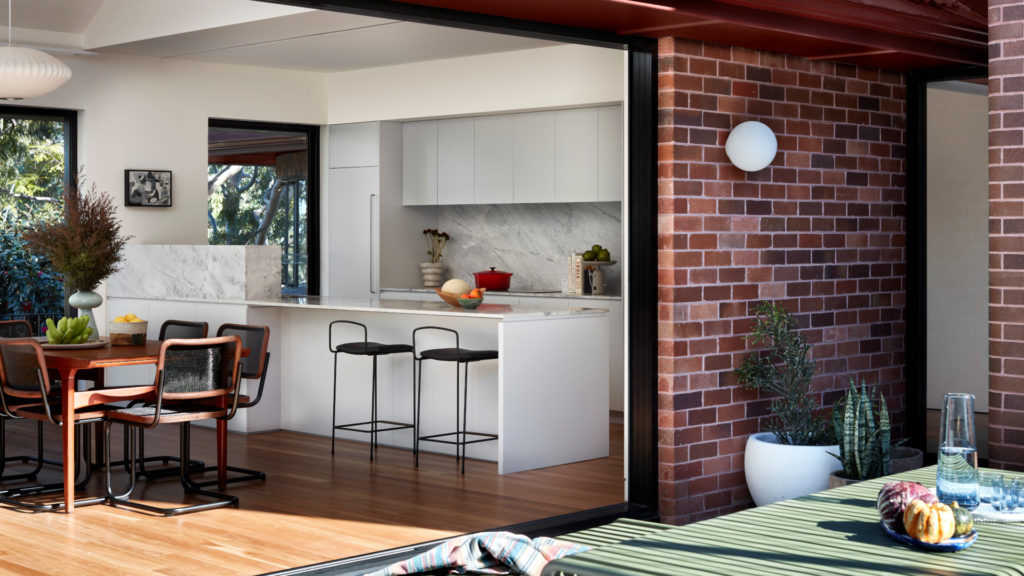 Statement Pots
Our love affair with the Fiddle Leaf Fig is certainly not going away, so a statement pot is still an essential purchase no matter the size of your outdoor area. Cluster three or four pots of varied scale – one should be especially oversized in order to anchor the space – with a mix of complementary textures such as aged terracotta, marble, terrazzo, painted brass, rusted metal or concrete in a Turkish-style whitewash or an eroded, rough-hewn finish. Just as interiors today are defined by a spirit of eclecticism, contrasting traditional urns or terracotta pots with more contemporary shapes can create a stylish juxtaposition outdoors, too. Mixing Mediterranean olive trees, banksia, cumquats or lemon trees (under planted with succulents) alongside low pots of topiarised buxus, edible herbs and other parterre elements can affect an appealingly discordant look.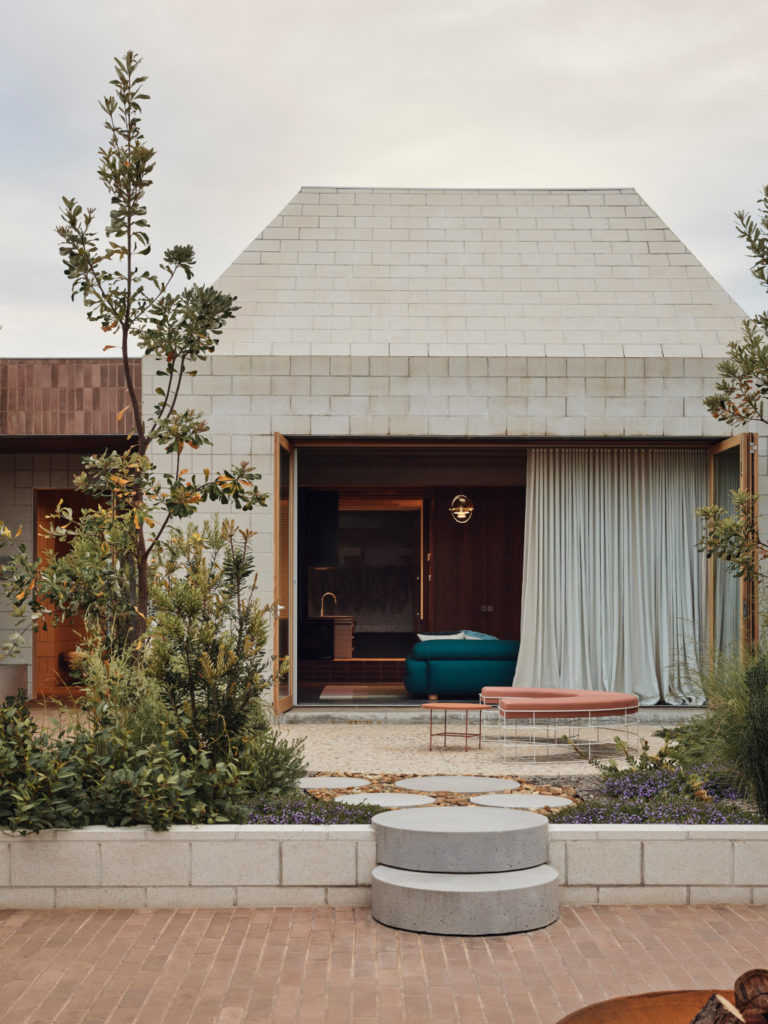 Nostalgic Styling
The 1970s has been a juggernaut fashion trend for the past few years, so it's little surprise we're getting nostalgic when it comes to designing our outdoor spaces. Feature walls in besser brick masonry softened with bougainvillea or jasmine are a striking backdrop for the new school of outdoor umbrellas, dining settings and even drinks trolleys, which all hark back to the halcyon days of endless summer barbecues. Outdoor design classics, such as breeze blocks offer an element of nostalgia. Adam Goodrum's Kite Breeze Block is a guaranteed way to elevate your outdoor space whilst paying homage to Australia's architectural vernacular.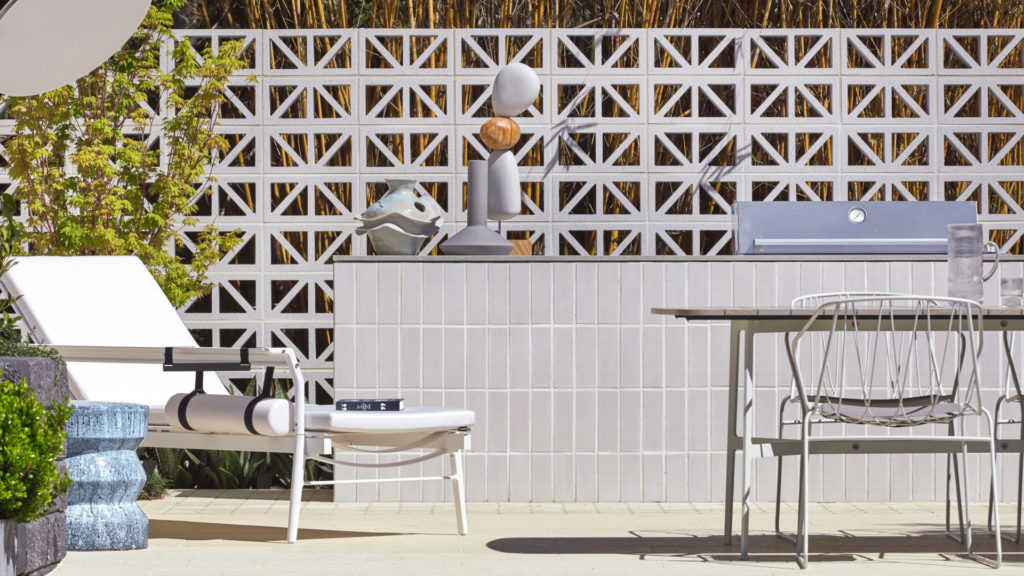 Get In Touch
Build your dream home.
Learn about our products.
Learn from the best.
Join us at an event.
Get Inspired
Stay up to date with the latest trends, products projects and more on Instagram.