Today's episode is perfect for those after an edgier interior look. The Industrial style takes its cue from the former industrial, factory or warehouse spaces that have been transformed and reborn into refined, residential homes. Rich in texture with a moody, dark colour palette, this is the perfect episode for the homeowner after a striking style with earthy, metal, wood and brick features, and occasional pops of colours.
Project
Builder
Photography
Product
Austral Bricks San Selmo Opaque in Cloudy Silver, Metallix in Blackstone, Wilderness Design in Blackbutt
Advancements in the construction industry have seen Australians make bigger, better, and more efficient structures. Old factories and warehouses have closed down, giving way to modern manufacturing plants on the outskirts of our major cities. These factories have been revived for housing and thus, the industrial look was born.
When starting your design process, Treble notes that it is important to create a moodboard, so you can be cohesive with your colour palette, design style and finishes. As a starting point, it is hard to go past brick for the facade of the house. Typically industrial in style, brick is a material that will allow you to stay true to the theme, whilst also being immensely hard-wearing and durable. Treble suggests the Bowral Brick in Brahman Granite or the La Paloma Brick in Azul for the front of the home, due to their rich charcoal tones and textured finish.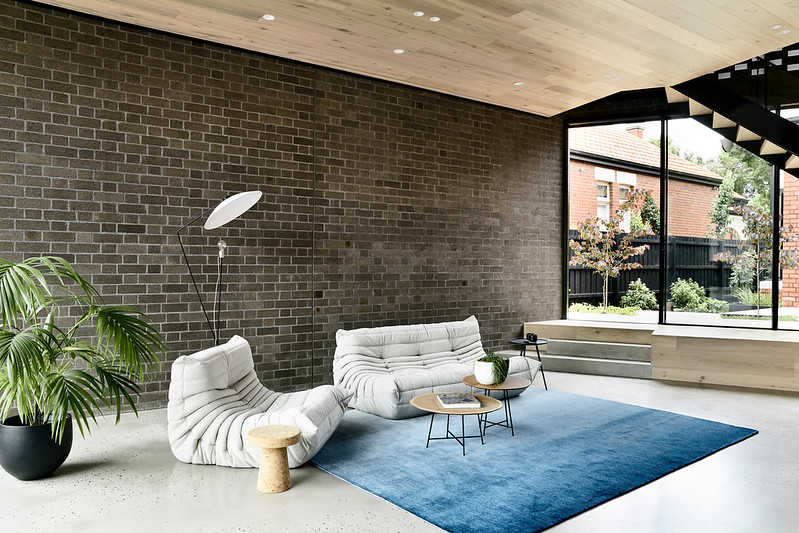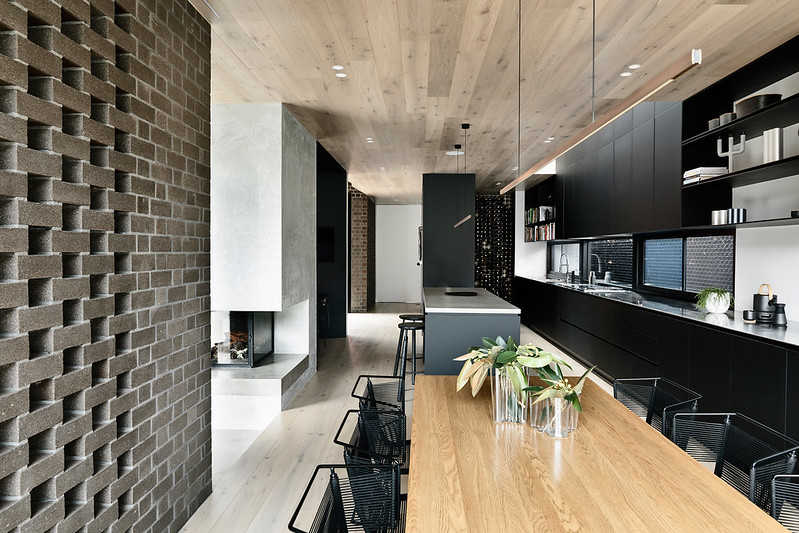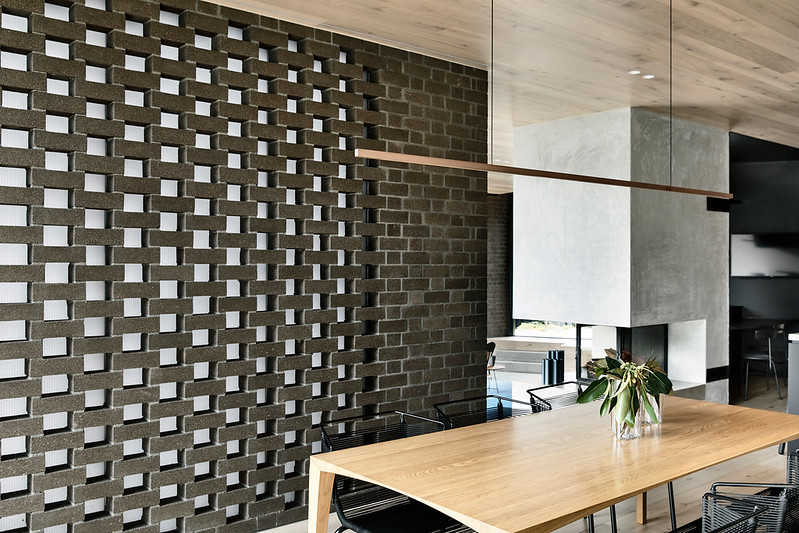 Bricks can be brought from the outside in, and a feature of brick inside is a great way to make reference to that warehouse style. In keeping with these rich, dark tones, Bristile Roofing's Planum roof tile in Slate is a great option for roofing. This tile has 'Locked-In' colour technology, so the colour will not fade over time, making it a great, durable choice for your home.
Timber is another apt choice to make reference to the industrial theme, evocative of the timber beams and posts that run through warehouses. It is also possible to mix up your timbers, so an aluminum coated timber for your garage door, and then a textured dark wood timber running into the house, creating continuity.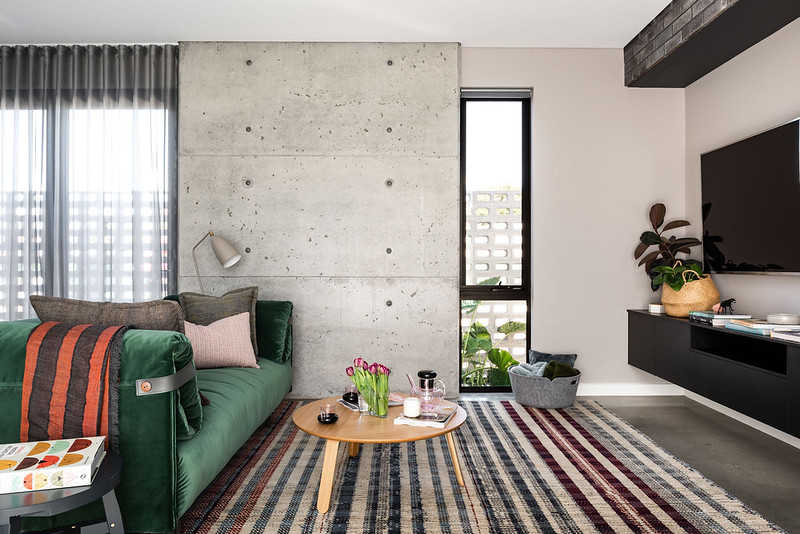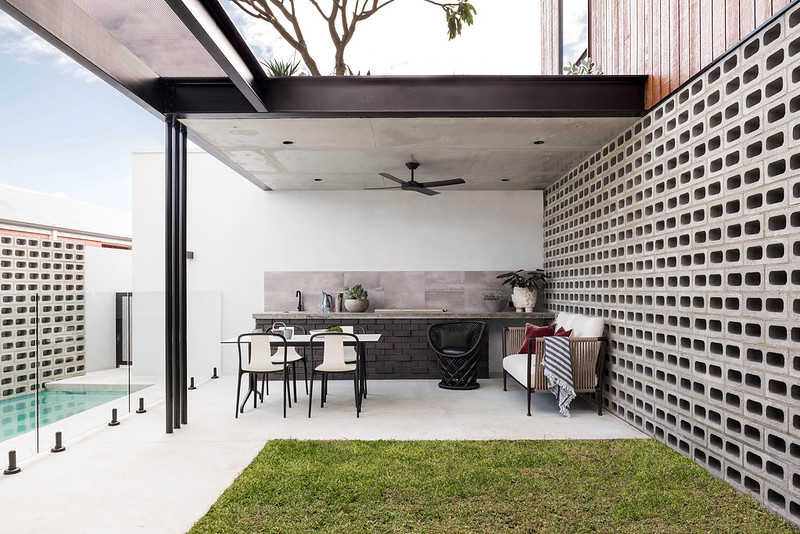 Despite the neutral and muted colour palette thus far, Treble notes that it is possible to add a pop of colour and stay on theme. When considering this feature, both in tone and in position, Treble recommends that you consider how colour would have been used in a traditional warehouse; perhaps a pop of red, reminiscent of a fire extinguisher, or yellow, evocative of the pipes that would run through the building. In terms of placement, consider a coloured door, or subtle accents of colour in decor.
A feature that Treble strongly recommends is using different brick patterns, and getting playful with how you can create a feature from brick. A laying pattern he recommends is Hit & Miss, which will add dimension and character, whilst allowing light and airflow. A breezeblock is another great way to add character, he recommends the Kite Breezeblock in Terracotta, as the earthy tone will complement the rich charcoals we see elsewhere in the interior and exterior design.
Get In Touch
Build your dream home.
Learn about our products.
Learn from the best.
Join us at an event.
Please register for this event
x
Get Inspired
Stay up to date with the latest trends, products projects and more on Instagram.