The Future of Work Sydney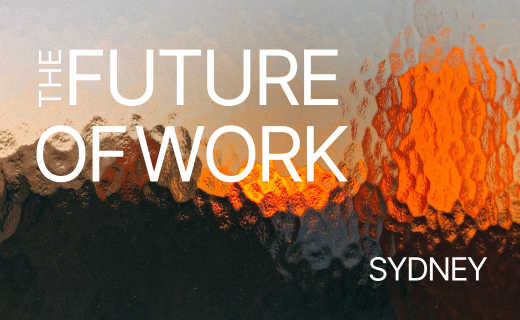 Event Details
WHEN
6:00 pm AEST
Thursday
12/10/2023
WHERE
Brickworks Design Studio Sydney
Join us for a special evening over drinks and canapes
Join us for an industry roundtable on the challenges and opportunities of AI in design practice and the future of work in architecture and design.
Following the success of our events in Perth and Melbourne, we are thrilled to announce our upcoming industry roundtable discussion in Sydney. Join us as we delve into the ever-evolving world of AI, exploring the latest challenges and opportunities. Gain valuable employment insights and a deeper understanding of the future of work in architecture and design.
Automation, software, and digital skills are reshaping design work. Whole industries, workflows, and job categories are likely to change as a result of the rapid adoption and revolutionary impact of generative AI. New initiatives to upskill workers are bringing up new working and career-path paradigms and as the next generation of workers rises to the forefront in a transformed workplace, their patterns and preferences for communicating and learning will have an impact on work for all of us.
As a result, disruption has emerged as the one constant in an era of perpetual change in the workplace. In addition to the many changes, the pandemic brought about—an increasing shift towards remote and subsequently hybrid work, a skill gap in many industries, and a re-evaluation of the role of work in people's lives—come new and escalating challenges.

Please register for this event
x
Get Inspired
Stay up to date with the latest trends, products projects and more on Instagram.