Parlour Melbourne Autumn Salon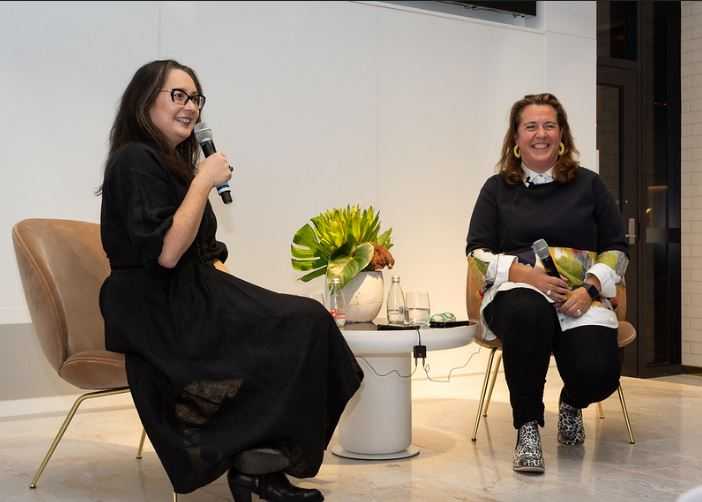 Event Details
WHEN
6:00 pm AEST
Wednesday
06/04/2022
WHERE
Brickworks Design Studio Melbourne
Join Parlour and AWS for the 2022 Melbourne Autumn Salon
Our conversationalists, Tania Davidge and Sophie Cleland, bring wide-ranging and complementary experiences in architecture. Kind, generous and very funny, they share a strong commitment to community, public good and public space, and a deep interest in politics. This will be a great conversation between good friends who don't suffer fools!
As always, the Salon is also about getting together and building community – so do stay on for refreshments and more conversation. We are really looking forward to seeing you and being back together again.

Speakers
Read More

Tania Davidge is an architect, advocate, writer, researcher and educator. She has a Master's degree in Advanced Architectural Design from Columbia University in New York and extensive experience in architecture, urban design and strategic design.
Tania is the co-founder of the architectural research practice, OoPLA (formerly OpenHAUS). At OoPLA, she focuses on engaging people and communities with architecture, cities and public space in creative ways.
Tania is a passionate advocate for public space. As the president of the public space advocacy group, Citizens for Melbourne, Tania led the successful 'Our City, Our Square' campaign opposing the demolition of Federation Square's Yarra building and its replacement with an Apple store.
Tania provides analysis, research and commentary on what makes a vibrant and engaging public realm. She is currently undertaking PhD research at Melbourne University developing strategies for engaging public audiences with the public realm.
As an active member of the architectural community Tania writes regularly for architectural publications, is a past member of the Design Review Panel for the Office of Design and Architecture in South Australia and has served on multiple committees for the Australian Institute of Architects.
Read More

What is the value we put on the built environment? I believe it shapes who we are and how we integrate ourselves into society.
Architecture is about our communities and people. Uniting and inspiring through building places that are enduring, and represent people and their context both at a local scale and more broadly.
I am a registered architect in Victoria and South Australia. I work at a variety of scales from institutional, public-realm, urban and regional projects to mixed use developments. Prior to becoming an architect, I worked in advertising in Australia and South East Asia.
In addition to my role as Principal at Architectus, I am currently an Institute of Architects Victorian Chapter Councillor, panellist for State Design Review South Australia and Architects Registration Board of Victoria board member.
As a leader I bring a collaborative style that is energetic, supportive and empowering. This fosters engaging relationships with people and communities which drives responsive architecture and urban design with civic and public projects.
Please register for this event
x
Get Inspired
Stay up to date with the latest trends, products projects and more on Instagram.