Rebuilding Bayside It's the key road in a network much favoured by bike riders who descend on it in their thousands, especially on weekends.
Location
Architect
Builder/bricklayer
Photographer
Structural Engineer
Beach Road is also a favourite of home owners who appreciate the spectacular bay views, white beaches and numerous yacht clubs. Land values along this popular thoroughfare often outstrip that of their established homes which has led to an active rebuilding market.
The owners of this property occupied a serviceable but unexceptional 1950's house for several years, allowing them to gauge the site and develop their ideas for a new home.
The corner block is located opposite a reserve with views over a small cove with a sheltered beach. It's no surprise then that access to the views is paramount."Because of the bay views, you want to live upstairs," explains Lowe Construction's Brian Lowe. His company specialises in designing and constructing houses in this area."So these are the reverse of the usual house, with the kitchen, entertainment areas and master suite upstairs and secondary bedrooms below."
The facade is a blend of cedar, render and sandy-coloured, smooth-face, full-height blocks sitting against a strongly-textured background of half-height, split-face masonry units in the same colour, all manufactured by Austral Masonry. Massive double-glazed windows – said to be the largest installed in a Victorian house – dominate the upper level frontage and overlook a small walled garden.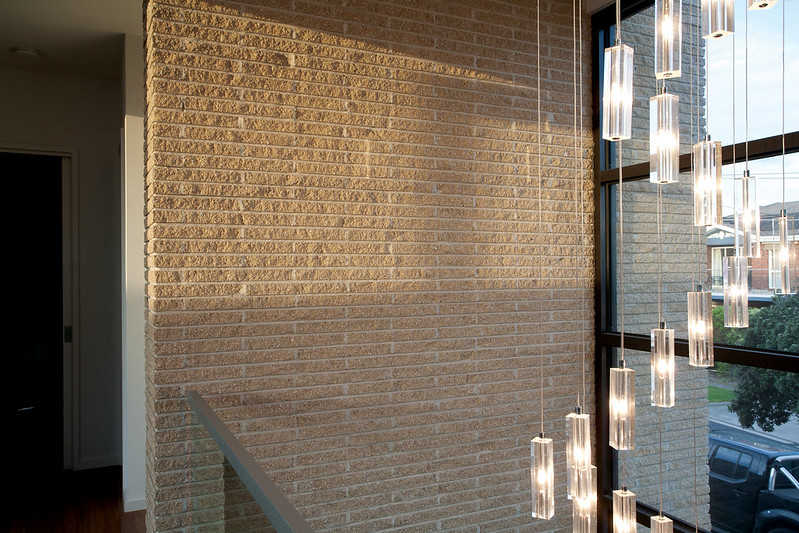 The main entry to the 63-square house is from the side street and leads into a spectacular double-height atrium.The split face units extend into the entry, flanking stairs and a lift.Their mortar joint finish was carefully chosen.The horizontal (or bed) joints are raked as is conventional practice whereas the vertical (or perpend) joints are flush.The resulting horizontal lines give further emphasis to the slim format of these masonry units.This technique was also used by Frank Lloyd Wright in his famous Prairie Style designs.
The building sits on a slab on ground and uses conventional veneer construction with timber flooring above. The upper level is clad in rendered polystyrene.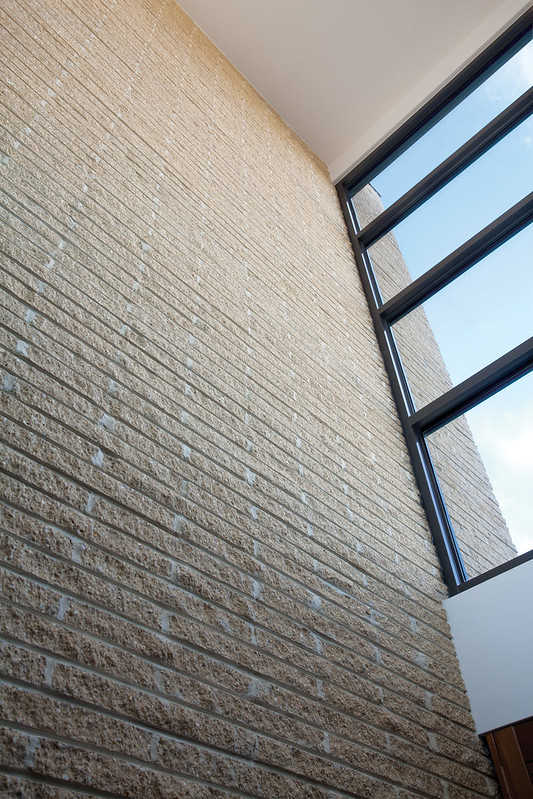 We asked Brian Lowe why he recommended concrete masonry for this project."It's fashionable at the moment, people like it," he says.The coloured smooth-face blocks "just sit there nicely and don't dominate the facade.They are not meant to be a feature. The spilt face units are a feature, the cedar is a feature and the amount of glass is a feature.The rest you just want to lose."
Lowe specifies the split face masonry units "quite a bit, both the 90 mm and slim 45 mm.The 90 mm is more of a brick size so it isn't quite as sharp a detail as the 45 mm but it's a little cheaper and it still gives you a good contrast to the rest of the building. But if you want something really smart we use the slim concrete masonry units. It's a really good, sharp finish."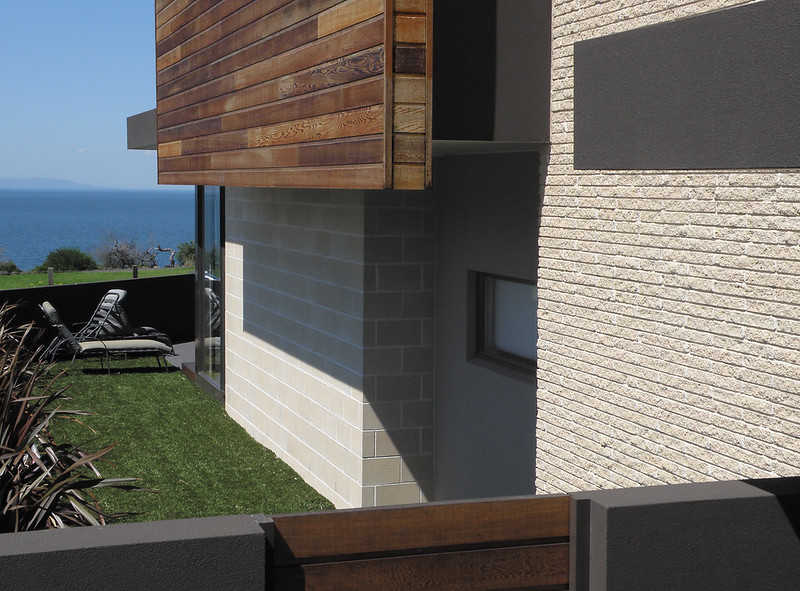 The location within metres of salt water requires special attention to finish and fittings.These Austral Masonry units are classified as Exposure Grade and therefore suitable for use in a saline environment.The wall ties are stainless steel, as are the gutters and numerous other fittings such as brackets, deck nails and external taps. Commercial grade aluminium trims were also specified.
The owners are keen entertainers and very pleased that the design allows them to balance this with the demands of their young family.The peloton may be keen to thunder down Beach Road but this family is content to gaze over Port Philip Bay from their panoramic vantage point.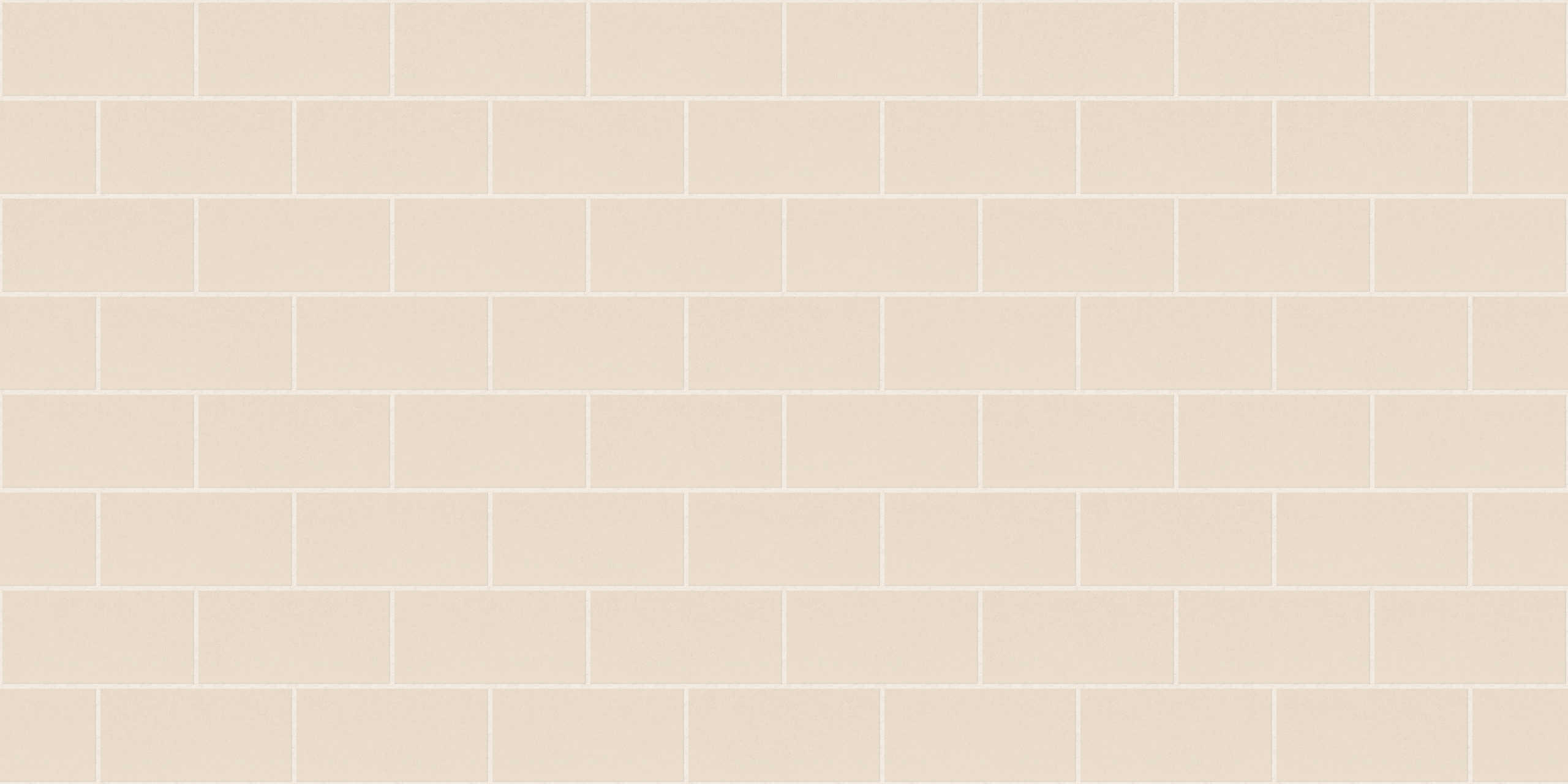 Blocks
Austral Masonry Architec Smooth Face in Alabaster
Create a smooth and subtle finish with Architec Smooth.
+ Learn more
Get In Touch
Build your dream home.
Learn about our products.
Learn from the best.
Join us at an event.
Please register for this event
x
Get Inspired
Stay up to date with the latest trends, products projects and more on Instagram.