The Joseph Green Centre at Perth's Wesley College was designed in 1968 and constructed in three stages
Visit Product Website
Project
Architect
Builder
Structural Engineer
Terracade Installer
Photographer
Product
The concrete-framed structure was sound but the brick-clad Brutalist style was at odds with the campus character and the internal design no longer satisfied contemporary education needs.
The exterior required significant remodelling to create an image and scale more in tune with the overall campus. The design increases the building's transparency, most visibly in the strongly-horizontal fenestration and a new stair tower, the signature element on the western elevation, which dramatically improves vertical circulation.
The centre was extended to the north, with the ground floor housing a cafe-style venue creating indoor/outdoor dining options for students. Above are two flexible learning studios that primarily support music.
Brickwork was retained at ground level. The stair tower and some first-level deeplycorbelled brickwork were rendered. The college wanted a low-maintenance, lightweight cladding material for the upper levels which ruled out products that require periodical refinishing.
The Terraçade system offers the benefits inherent in fired terracotta and is suitable for retro-fitting as well as new construction.The Wesley campus is predominantly roofed with terracotta tiles.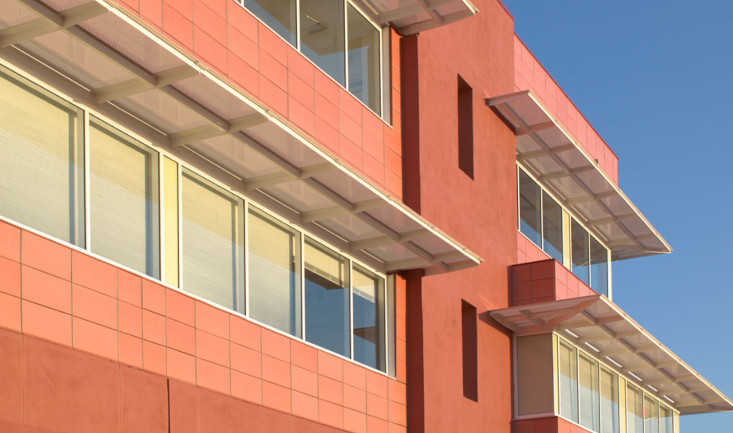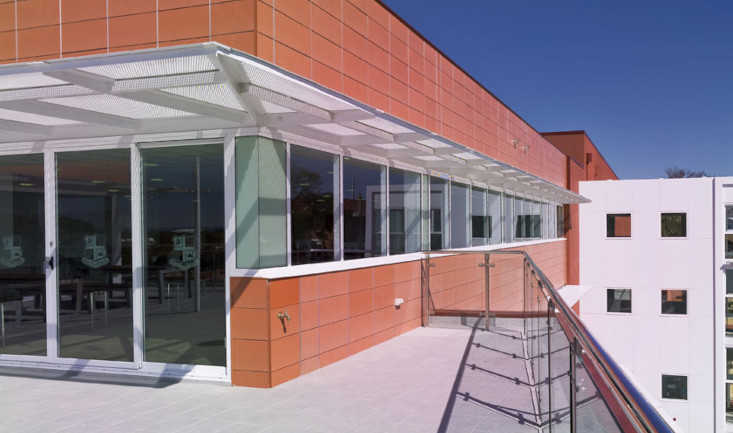 The colour chosen for this project, Tanami, echoes this and is towards the red end of the traditional terracotta spectrum.
Internally, the Joseph Green Centre has been comprehensively repurposed with the former studios and workshops remodelled to provide specialist facilities for media studies, science and performing arts, as well as specialist curriculum program centres. The Centre also has an enclosed gallery, an auditorium and staff facilities.
The Joseph Green Centre at Wesley College is testament to the fact that sustainability can be effectively delivered through the adaptive reuse of a well-constructed building.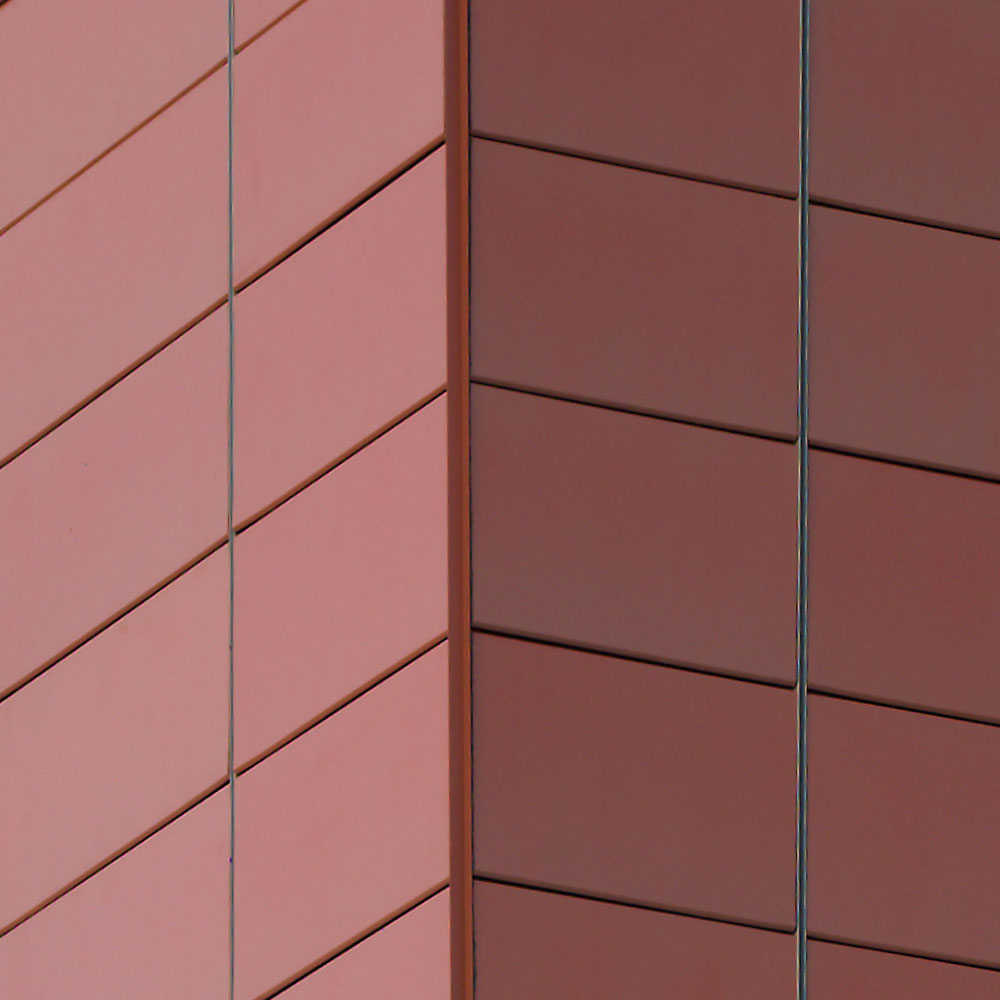 Terraçade
Terraçade Smooth in Tanami
Developed in Australia, the Terraçade® facade tile system combines the long life and low maintenance of genuine fired terracotta with the design and construction efficiencies of a lightweight cladding system.
Learn More +
Get In Touch
Build your dream home.
Learn about our products.
Learn from the best.
Join us at an event.
Please register for this event
x
Get Inspired
Stay up to date with the latest trends, products projects and more on Instagram.