Astina Suites project completed in record time with efficient, and cost-effective Austral Precast Double Wall solution.
Astina Suites is a commercial building located on Woodriff St, Penrith NSW, which consists of 58 luxury apartment suites with 3 office suites over 8 levels.
The project began construction in October 2019, and is an extension of the existing serviced apartments which have been operating in the area for over 20 years. With the intention of delivering a much needed up-market hospitality and hotel precinct to Penrith City, the luxury suites will be accompanied by a ground floor wine bar, café, office, valet parking, private garden, rooftop pool, bar, gym and function centre.
Austral Precast proved to be an effective solution to meet tight budgets and timelines for the project, with the building set to be completed in record time. Construction efficiency has also resulted from fewer materials and personnel required on site, which was critical due to access restrictions to place scaffolding.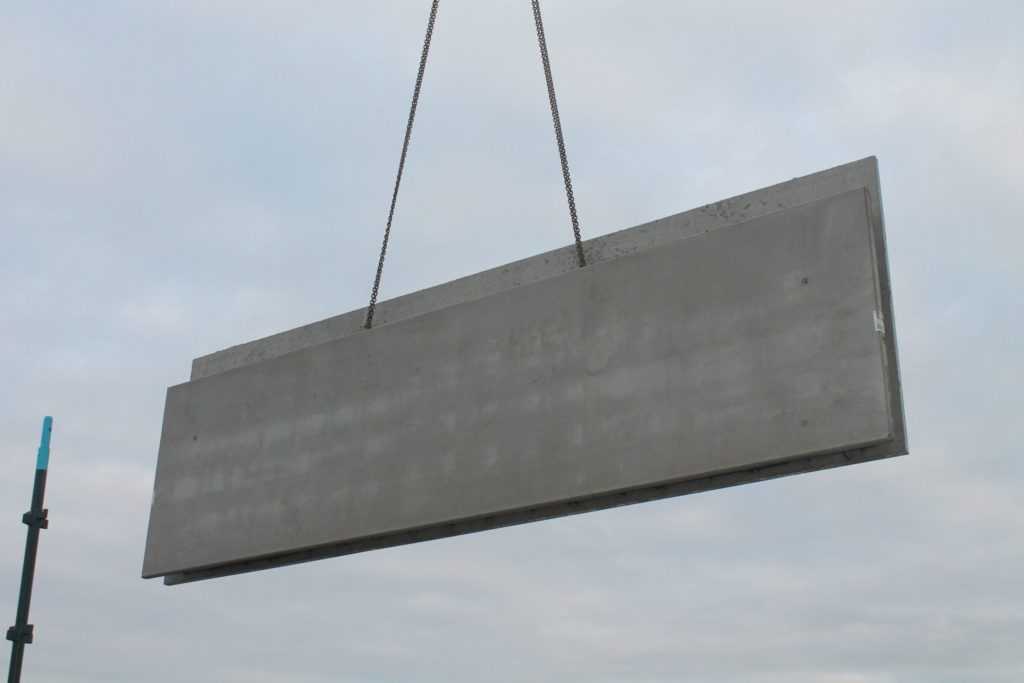 Austral Precast Double Wall was an effective solution to the lack of space, as the concrete panel system is prefabricated off-site, requiring minimal on-site materials and construction workers. The Double Wall system eliminates wall formwork, yet still providing a monolithic reinforced concrete structure eliminating the need for traditional precast mechanical connections.
This system was also integral in achieving a quick turn-around, as the walls, floors and shafts are cast simultaneously, with little to no downtime. 'Being an 8-level building with an additional 2-storey basement, this project is a big task with a very tight deadline,' Astina construction manager, Thomas Schrumpf says.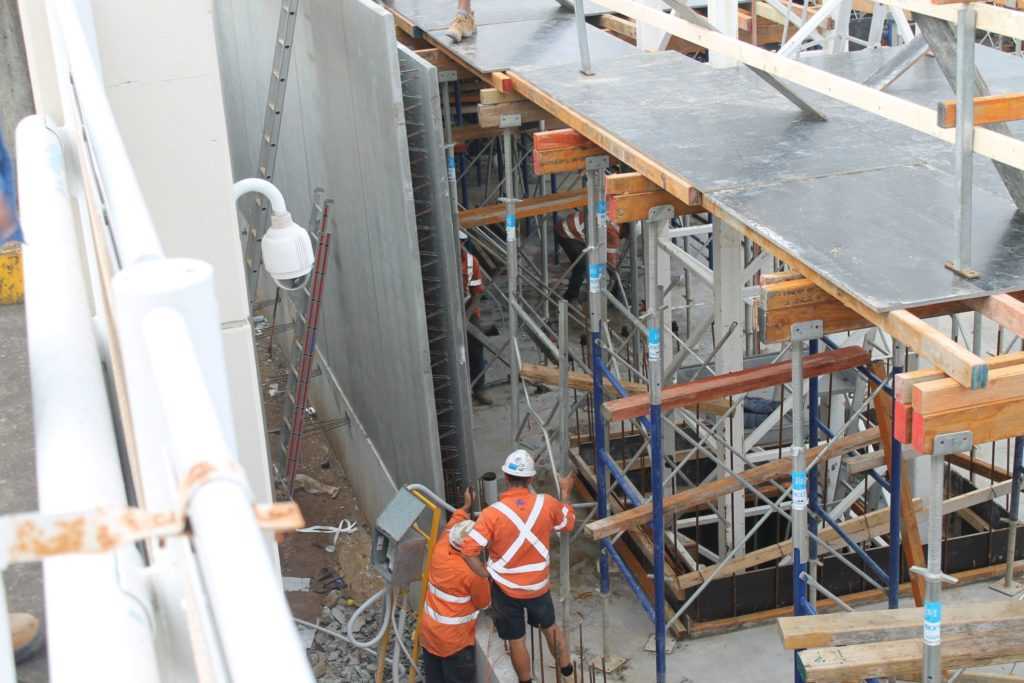 'This was our first time using the Double Wall system and the results truly speak for themselves- the system is significantly faster than traditional blocklaying techniques, and we are set to complete the project ahead of schedule'.
Austral Precast Double Wall is a structural system of precast reinforced concrete shells connected by a steel reinforcement lattice girder which forms a cavity. The first shell is cast as a slab on a vibrating table with mesh and connecting trusses cast in. Once this shell has sufficient strength, it is inverted and lowered onto the second shell.
The whole system is then vibrated to compact the concrete around the connecting trusses. On site, edge forms and reinforcement connections are completed and the hollow cavity is filled with premixed concrete to create a solid concrete structure which ties the Double Wall panels to adjacent walls and floors. With less material to handle, fast production and affordable construction, the Double Wall system enables savings in installation costs and time.
"This was our first time using the Double Wall system and the results truly speak for themselves"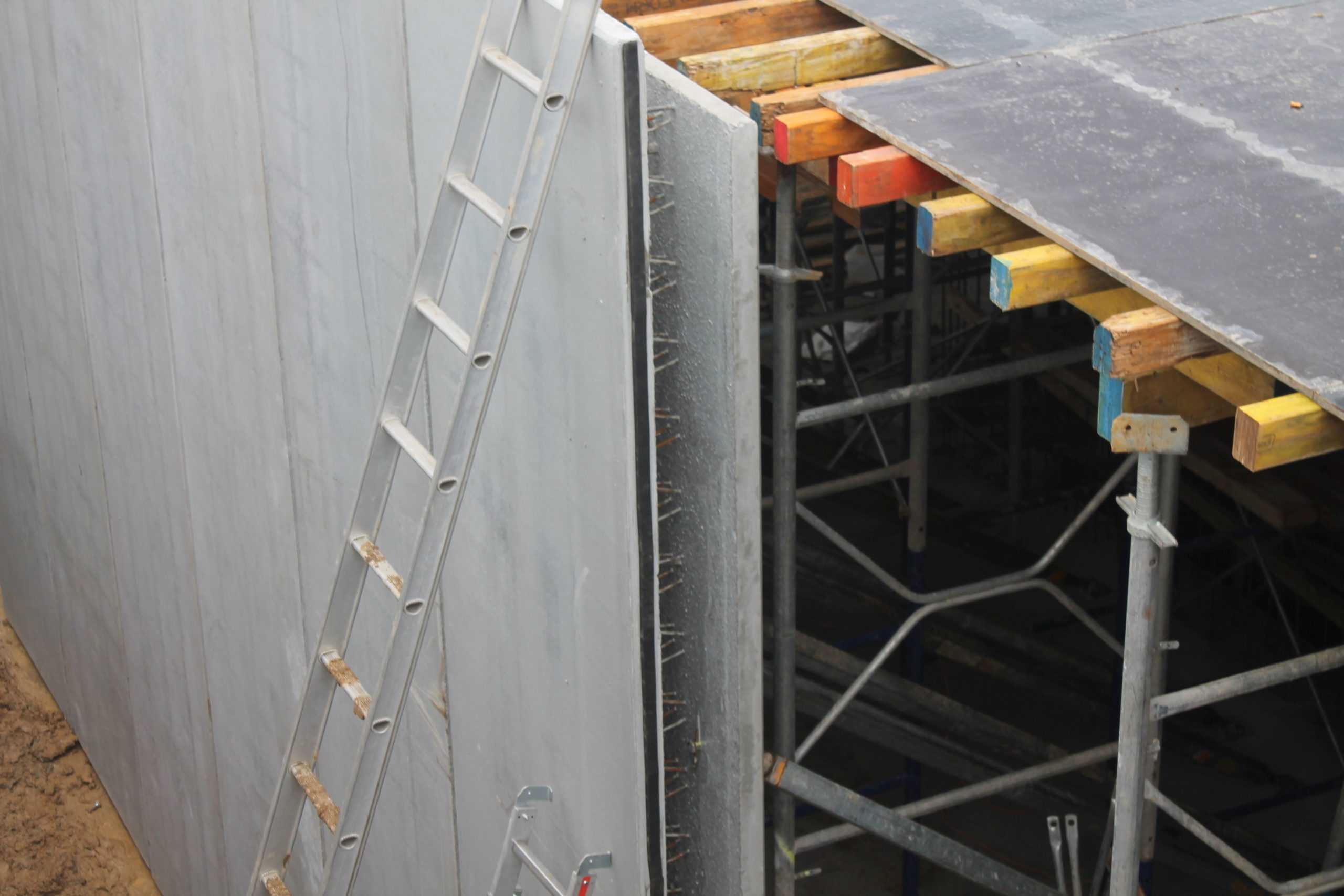 "This was our first time using the Double Wall system and the results truly speak for themselves"
When considering the appropriate materials to use for the build, Astina construction manager Thomas Schrumpf not only had to think logistically about cost and space restrictions on-site, but also needed to consider the task of completing the build in a timely and efficient manner. 'Much of the appeal of the Double Wall system stemmed from our need to streamline our construction process by minimising downtime,' Schrumpf says. Austral utilise Quality Assurance Personnel to assess the manufacture of panels in the factory, with traceable photos and documentation provided to certifying engineers, there is reduced inspection required from contracted engineers, further reducing downtime and speeding up the schedule for the builder. Unlike traditional walls that can take days to construct, the Double Wall system can be installed, poured and completed in one day.
Austral Precast Double Wall provided numerous benefits to this project, including greater savings in installation costs and time, and reducing the amount of material required on-site. The client gained speed and efficiency in construction, and has stated his commitment to continue using Double Wall in future projects.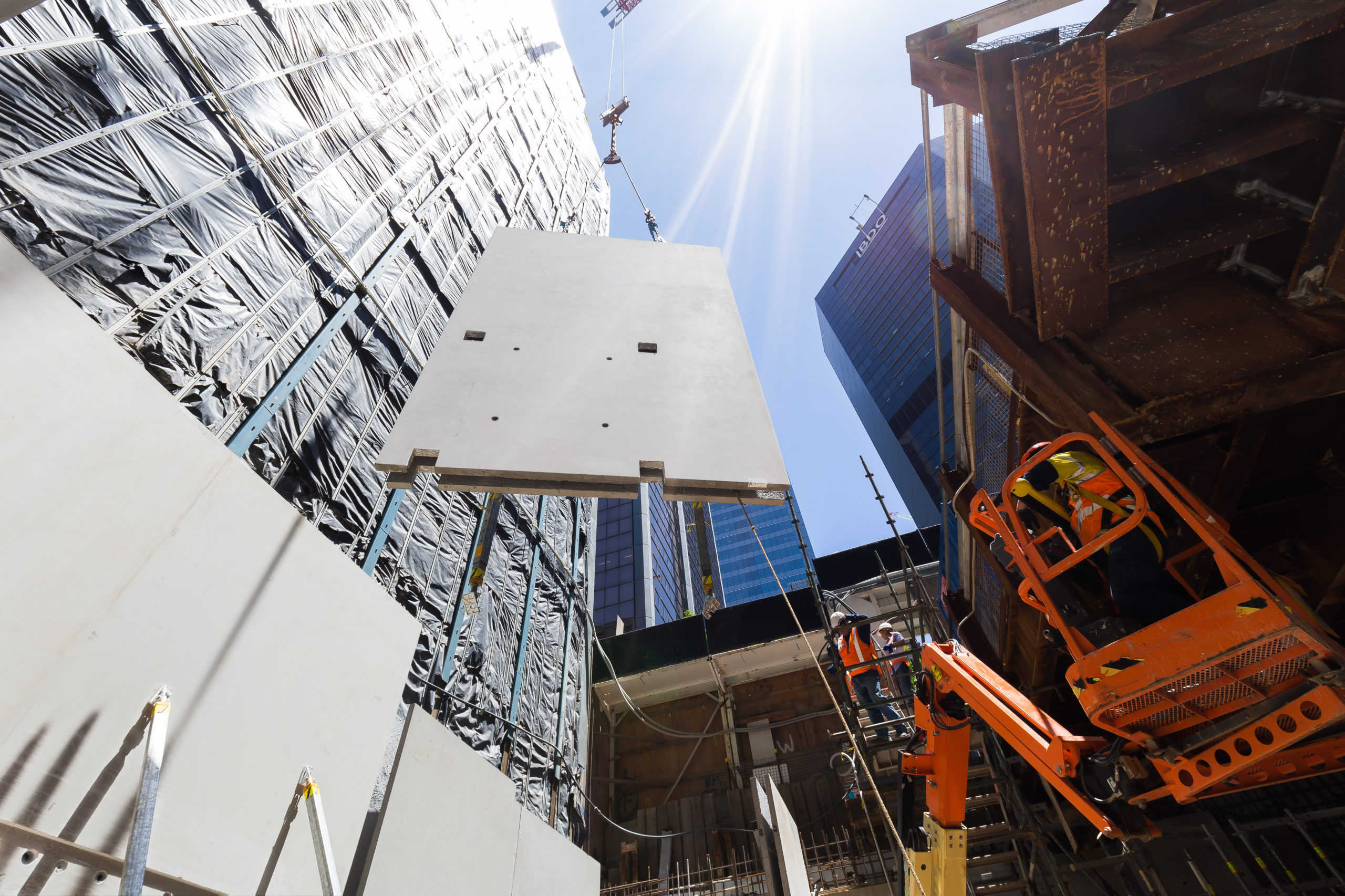 Precast Concrete
Austral Precast Double Wall
Characterised by its reduced weight, Double Wall enables greater savings in installation costs and time while adding monolithic design advantages to the many other construction advantages the Austral Precast whole of structure offer brings.
+ Learn more
Get In Touch
Build your dream home.
Learn about our products.
Learn from the best.
Join us at an event.
Please register for this event
x
Get Inspired
Stay up to date with the latest trends, products projects and more on Instagram.