Located on Wellington Street, in East Perth, Wellington Square has undergone a significant upgrade, with a focus on shared spaces for the local community. A social meeting space, the square is the ideal spot for residents, visitors, families and friends to congregate and spend some time outdoors together.
View Product Website
Project
Installer
Photographer
Featured Product
UrbanStone Bespoke Granite Blocks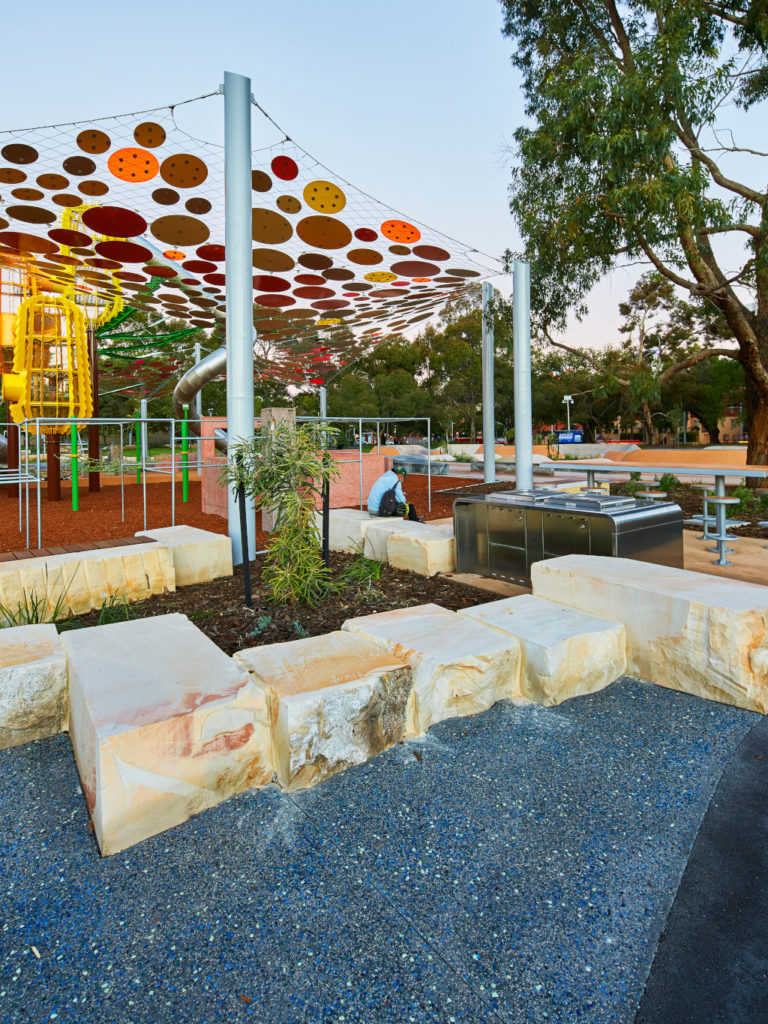 Housing one of the biggest playgrounds in Perth, Wellington Square's Koolangka Koolangka Waabiny (meaning Children Children's Playground in Whadjuk Nyoongar) hosts a skate park, activities for parkour, slides, climbing frames, basketball courts and a flying fox amongst other facilities. After significant redevelopment "the theme for the community playground is 'Landscape of Play' and the design is influenced by Aboriginal themes and Western Australian iconic landforms" according to the Western Australian government website.
As well as the playground, Wellington Square's amenities make space for athletic endeavours, with sporting fields and facilities included in the design. Meticulously thought out, right down to the finest details, the park also features lighting and CCTV to ensure civilian safety at night, an off-leash dog park, and clear footpaths for cyclists, wheelchairs and prams. Offering shelter from Perth's scorching summer climate, Wellington Square also features 350 new trees, and a 60% canopy cover, creating the ideal space for afternoon picnics or warmly shaded morning coffees.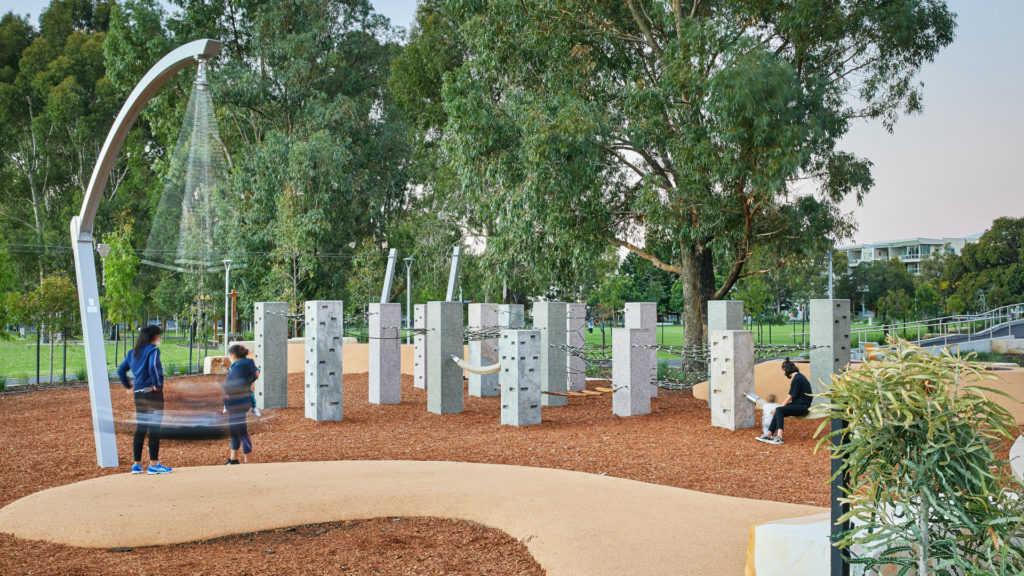 A unique design feature, the park features UrbanStone Bespoke Granite blocks which ground the space, offering an earthy, refined feature aside the playground. Reminiscent of the Giant's Causeway, the granite and sandstone blocks correspond to the charcoal pavers and the surrounding greenery. The natural composition and materiality imbues the space with a feeling of permanence, and assimilates into the surrounding landscape, unlike the bold-toned playgrounds and communal facilities of yore. 
Ideal for areas with high foot traffic, and exposure to the elements, granite is weather-resistant and can even withstand acid rain. With materiality harder than steel, the UrbanStone Bespoke Granite Blocks are guaranteed to last the test of time.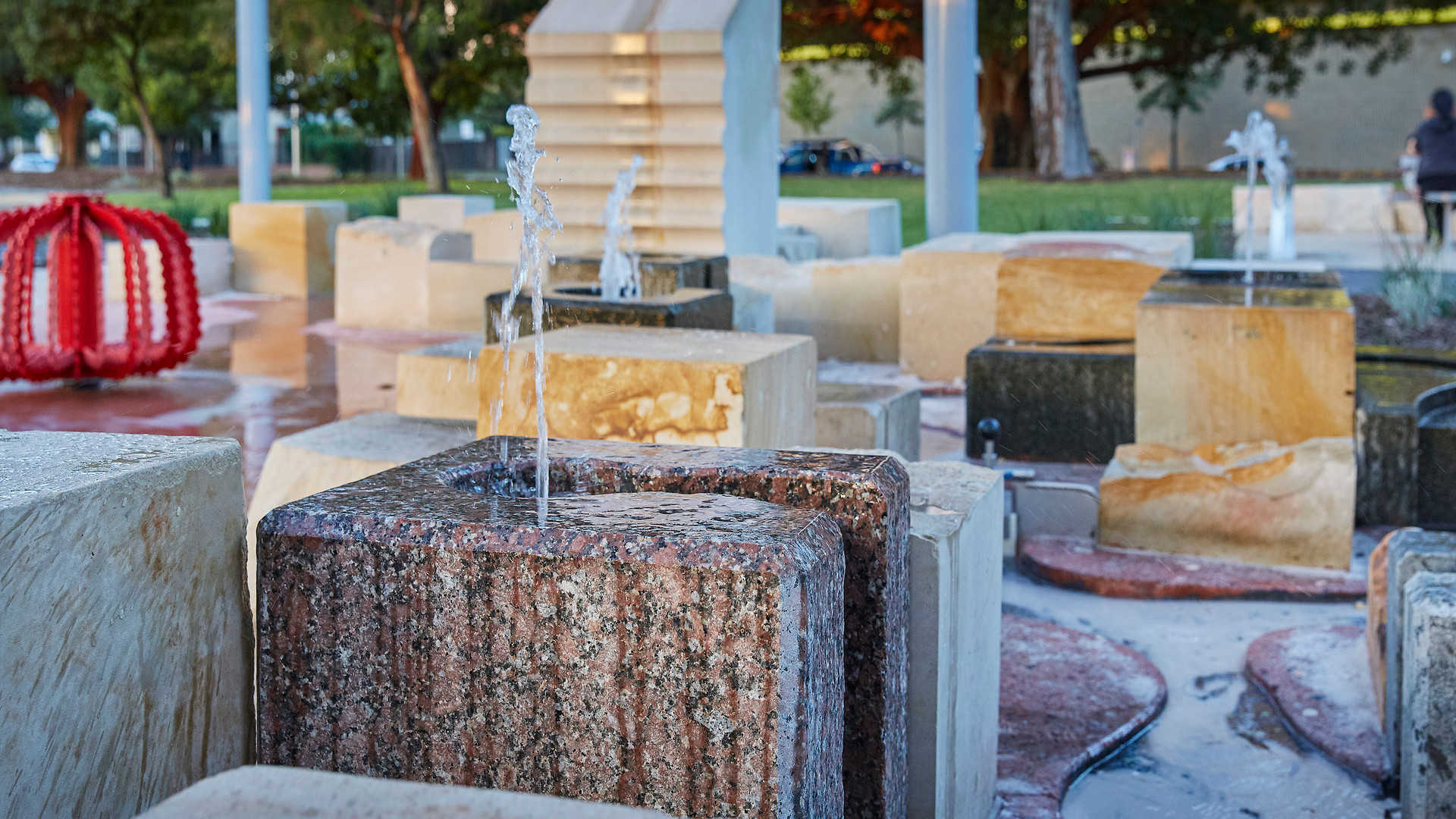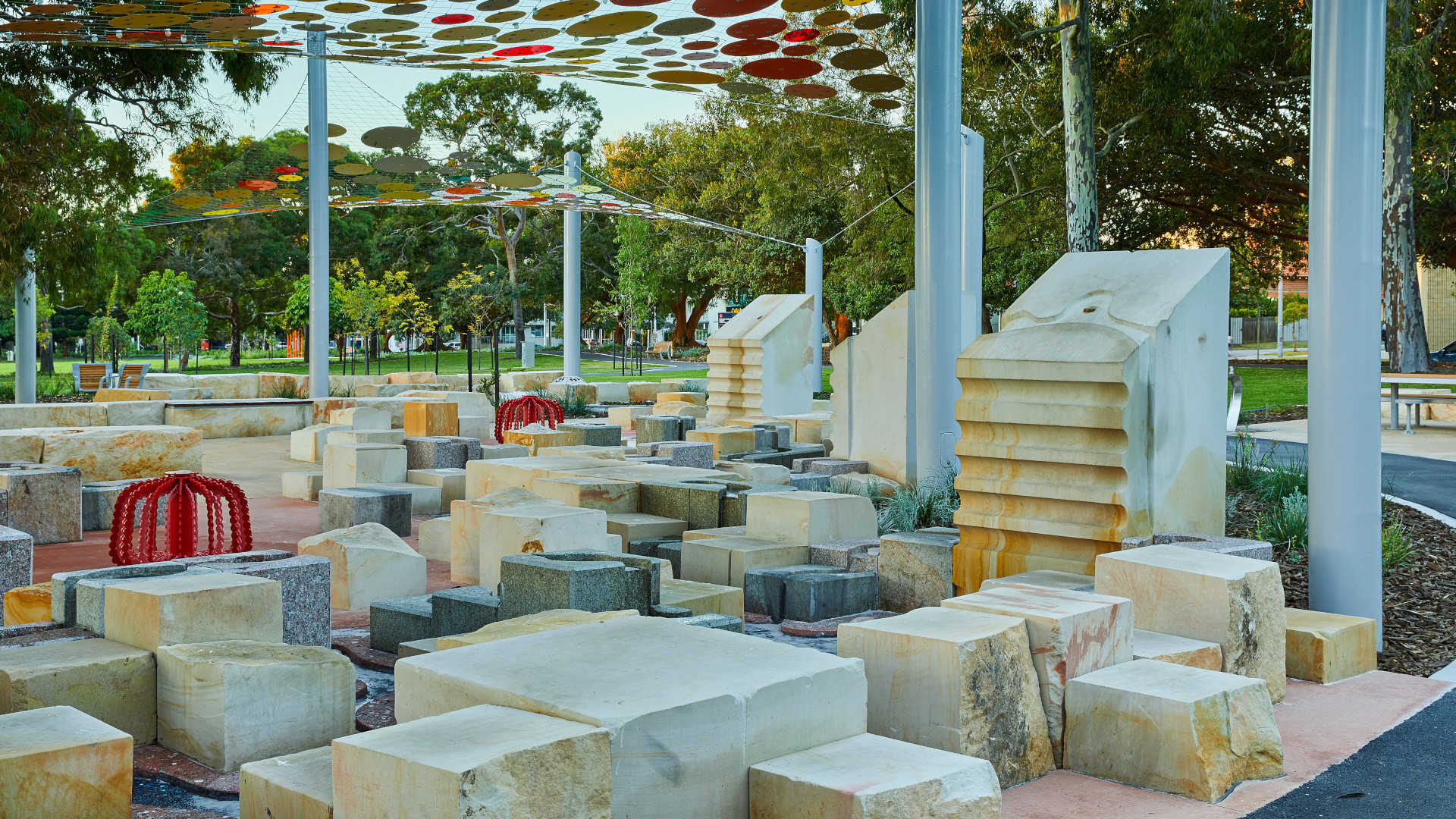 Alongside the property and benefit of strength, granite is both heat and stain-resistant, meaning that it doesn't absorb water if properly treated, ensuring that it is the ultimate choice for outdoor builds or accessories. An aesthetic appeal of granite is the mottled 'salt and pepper' effect that is caused through the mixture of mineral components, creating a uniquely distinguishable effect. Crafted from natural materials in a neutral palette, Wellington Square has been designed to assimilate and correspond to the surrounding environment, to be durable, hard-wearing, and visually appealing.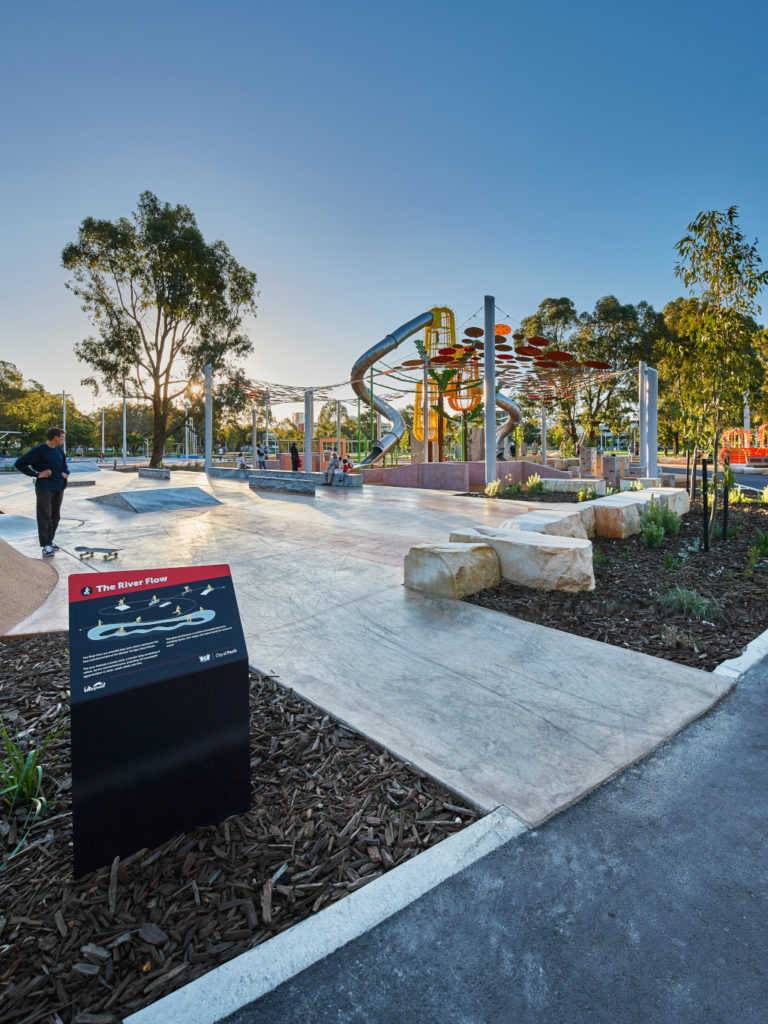 ""The natural composition and materiality imbues the space with a feeling of permanence and assimilates into the surrounding landscape.""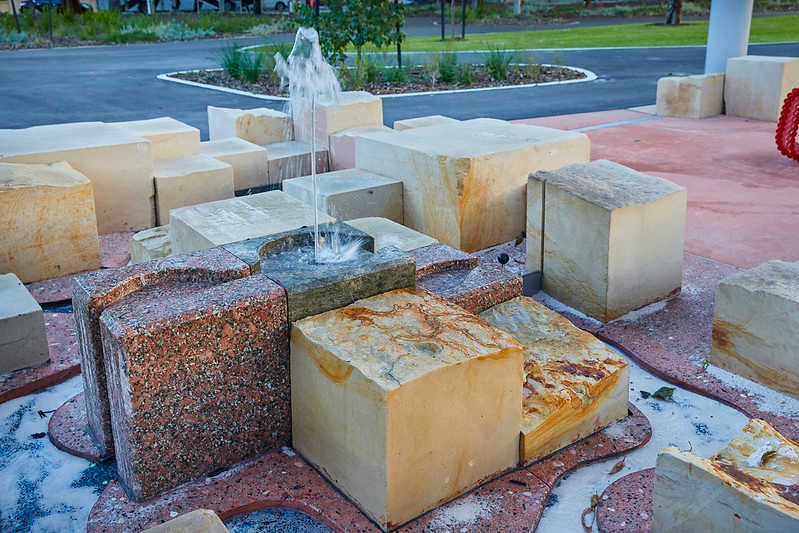 ""The natural composition and materiality imbues the space with a feeling of permanence and assimilates into the surrounding landscape.""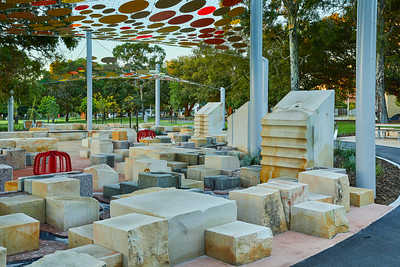 Stone
UrbanStone Bespoke Granite Blocks
UrbanStone can be whatever you want it to be. It can provide a long lasting statement with intricate detail, create aspirational designs that define the landscape, or make stronger connections to places through meaningful stories. Tap into its unlimited potential.
View Product
Get In Touch
Build your dream home.
Learn about our products.
Learn from the best.
Join us at an event.
Please register for this event
x
Get Inspired
Stay up to date with the latest trends, products projects and more on Instagram.