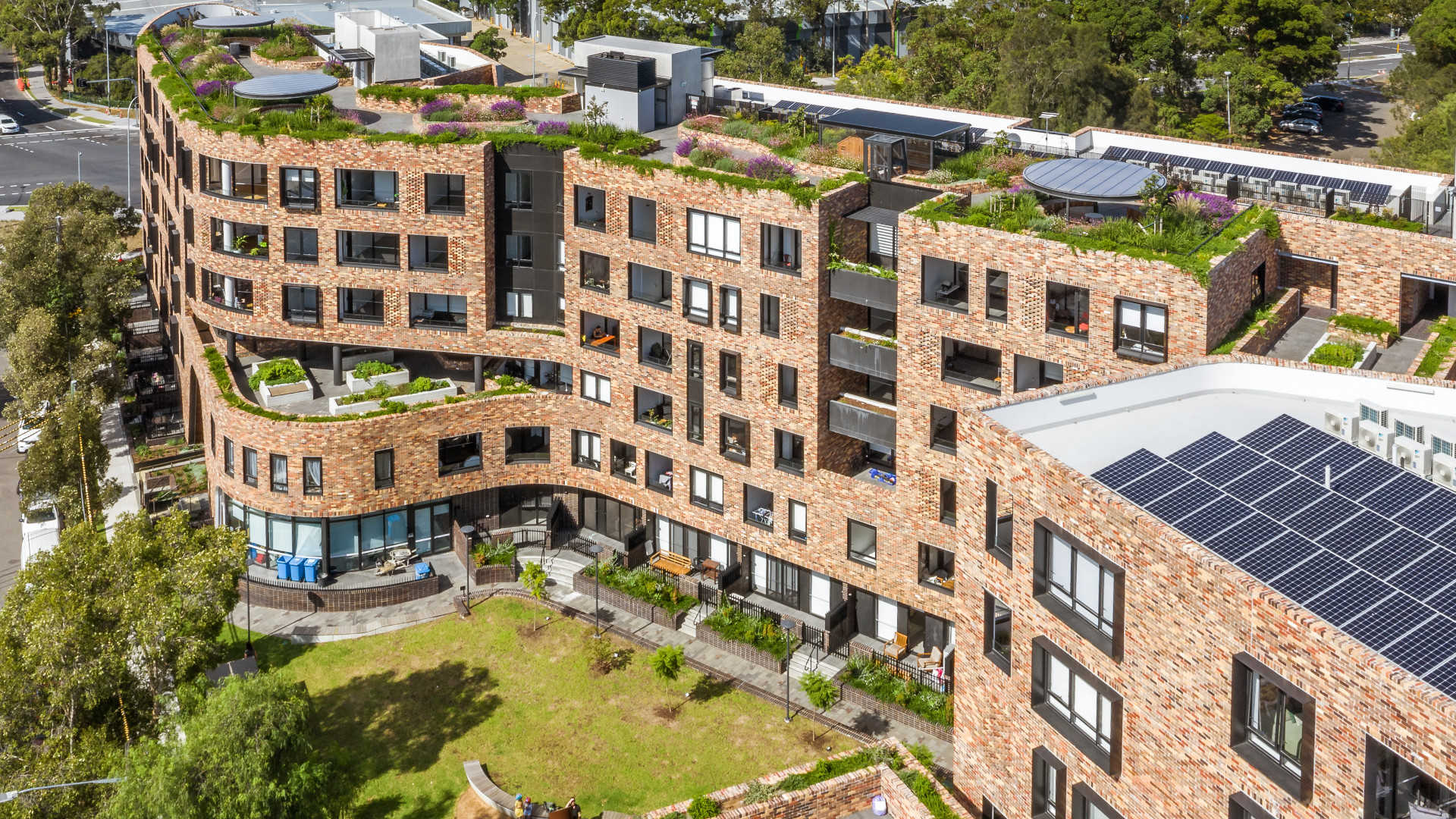 Landscape, News, Projects
What COVID taught us about the importance of community gardens and green spaces in CBDs
It's no secret that interaction and engagement with the outdoors is beneficial for both physical and mental health. Throughout the pandemic, daily walks and interactions with nature, be it parkland, the ocean or a simple garden, have been instrumental in improving the wellbeing of those in lockdown.
View Product Website
View Product Website
View Product Website
A study undertaken at the Faculty of the Built Environment at UNSW sought to demonstrate the role of community gardens in sustaining healthy communities. The extensive research confirmed that the implementation of a community garden in a public housing estate in Sydney's Inner West, "resulted in a broad range of positive physical and psychological well-being outcomes for the public housing tenants. These included providing opportunities for individuals to relax, undertake physical activity, socialise and mix with neighbours, sharing across culturally different backgrounds and religions".(1)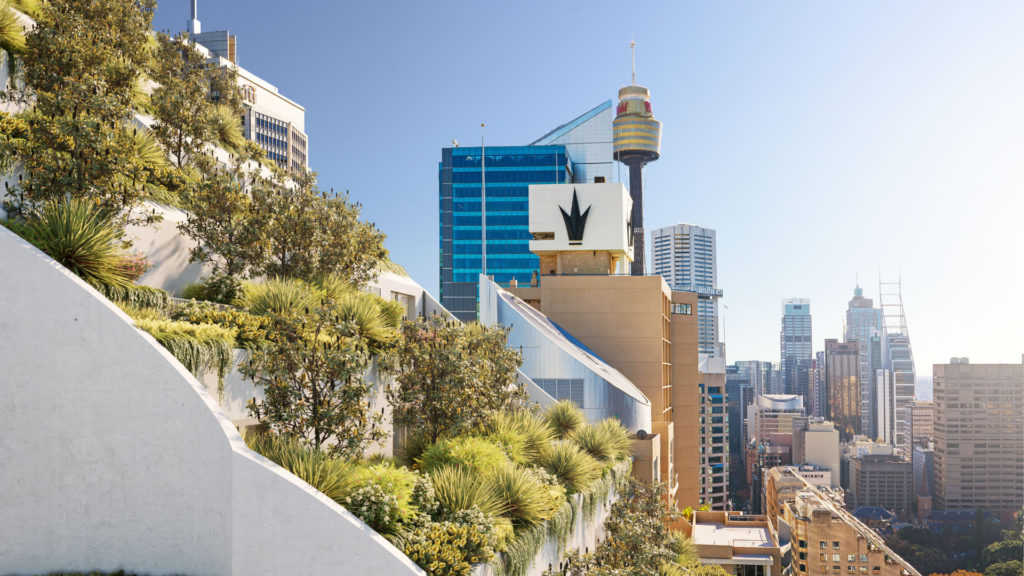 The study's thesis was proven, with the team claiming, "this research confirms that community gardens can play a significant role in enhancing the physical, emotional and spiritual well-being necessary to build healthy and socially sustainable communities. The importance of community gardens to Australian city dwellers is likely to grow as the trend for consolidated and densely populated urban areas increases." Not the first of its kind, according to a 2019 study undertaken by PNAS, green spaces are important to "encourage exercise, provide spaces for socialising, decrease noise and air pollution and improve immune function… it can also help with psychological restoration".(2)
In recent years, we have seen a resurgence of these green spaces within the private residential and public spheres. Amongst these, for example, is Arkadia, a residential complex located in inner Sydney. Landscape architects, OCULUS designed the outdoor space for this complex which is equipped with courtyard gardens, atriums, a communal edible garden and a large rooftop terrace. Their intention was to foster a uniquely neighbourly, social feel, whilst offering accessibility to nature and greenery despite its inner-city apartment location.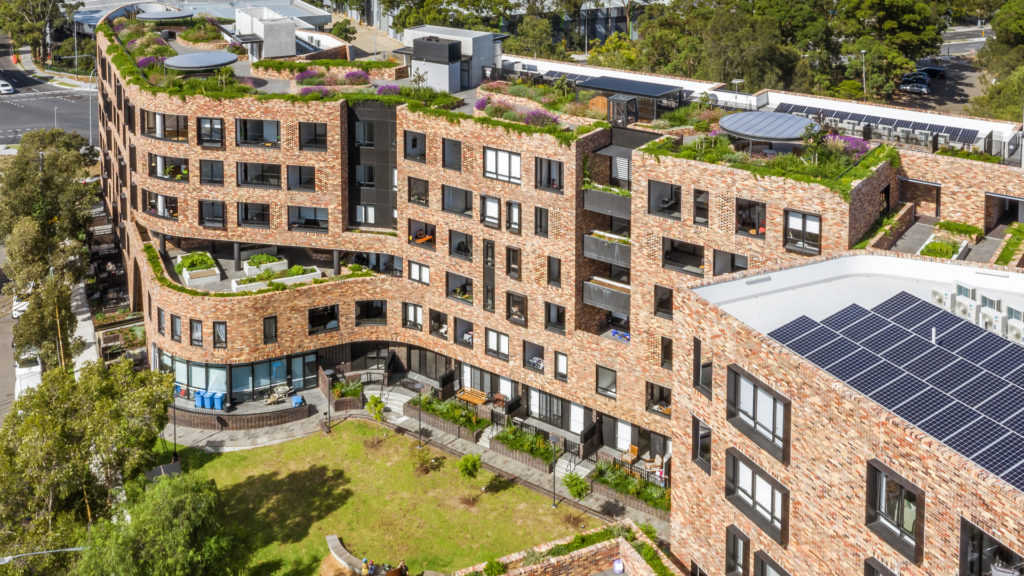 Not reserved solely for residential spaces, acre farm & eatery at Burwood Brickworks is a hospitality venue that doubles as an urban city-farm. Using produce grown onsite, and employing innovative techniques to grow produce amidst its central location, the restaurant-come-farm is one of the largest urban agricultural projects in Australia. Encompassed by expansive gardens, acre has over 2500sqm of productive urban agricultural space. Included within this is a worm farm and hen house, amongst sprawling rows of vegetation and produce.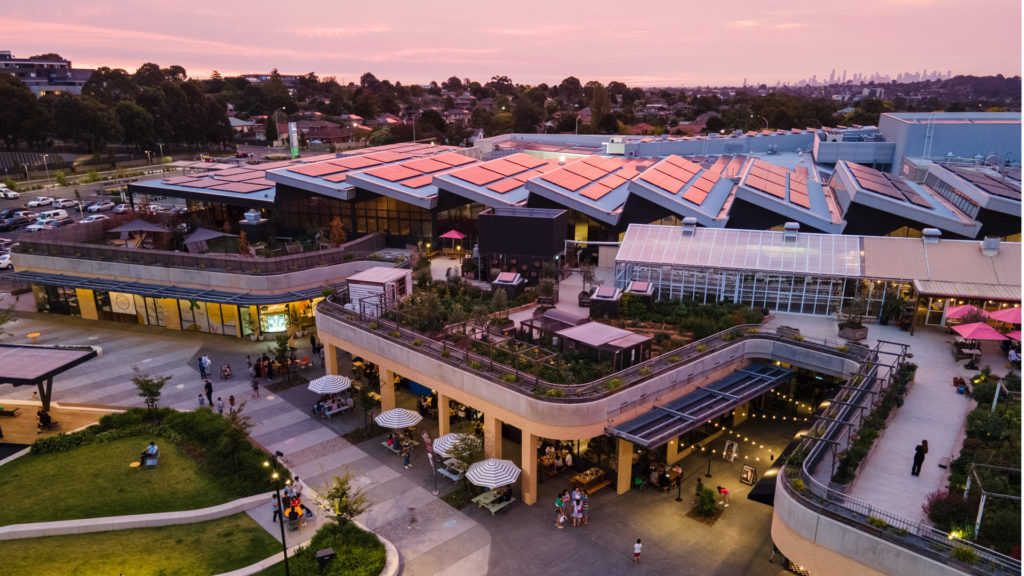 Many developers are also seeing the value in these spaces and incorporating them into their projects and buildings. Properties that are in close proximity to green spaces, or have communal or private gardens of their own have additional financial benefits and regularly outperform sales of those without.
Frasers Property is renowned for incorporating both public art and green spaces into their projects. Creating developments with the intent to foster a sense of community spirit and fellowship, Fraser Property's Central Park Retail Development is a testament to this ethos. The mixed-use development has an emphasis on sustainability, and boasts one of the world's tallest vertical gardens. Sitting alongside the shopping precinct is a large, well-manicured park. A social hub amongst the bustle of the CBD, the park is located a stone's throw away from Central Station. It offers a unique space for Sydneysiders to socialise and interact both with nature and with public art in an enclave, tucked away from the chaos of the city.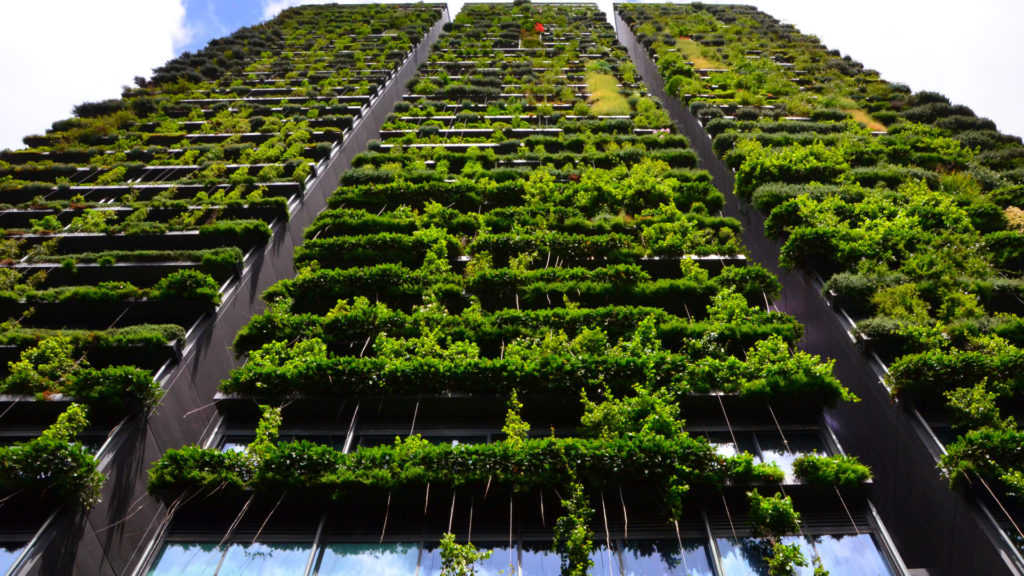 Ultimately, COVID-19 has exemplified the importance and value of green spaces in the CBD. Daily walks, interaction with nature and the ability to cultivate and nurture have been paramount to improving wellbeing. With urban spaces becoming increasingly more densely populated, green spaces will be more highly valued and desired, long after the pandemic has passed.
Credits:
Project: Arkadia
Architect: DKO Architecture with Breathe Architecture
Photography: Martin Siegner
Product: Bowral Bricks in Bowral Blue AND LOHAS RECYCLED BRICKS
Location: Alexandria NSW
Project: Burwood Brickworks, The World's Most Sustainable Shopping Centre.
Architecture: NH Architecture, with creative input from Russell & George
Contactor: Hacer Group
Photography: -
Featured Product: -
Project: Yagan Square, WA
Architect: Lyons, Iredale Pedersen Hook
Featured Product: Urbanstone Commercial - Australian Granite in Austral Juperana
Landscape Architects: Aspect Studios
Artist: John Tarry
Photography: Gary Peters
Project: Central Park, Sydney
Developper: Fraser Property
Photography: Iain Gray
Project: Castle Residences
Architect: Candalepas Associates
Builder: Hutchinson Builders
Photography: -
Product: Austral Precast Solid Wall and Double Wall
"Landscape architects, OCULUS designed the outdoor space for this complex which is equipped with courtyard gardens, atriums, a communal edible garden and a large rooftop terrace."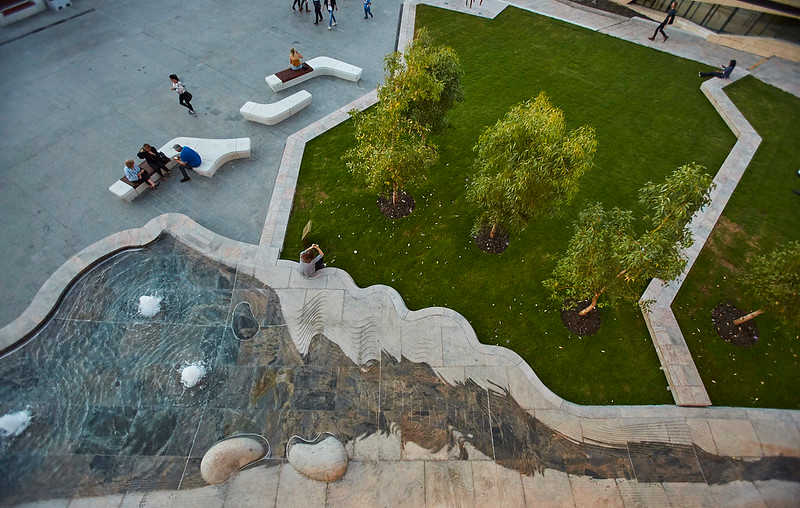 "Landscape architects, OCULUS designed the outdoor space for this complex which is equipped with courtyard gardens, atriums, a communal edible garden and a large rooftop terrace."
Footnotes:
(1) http://soac.fbe.unsw.edu.au/2007/SOAC/theroleofcommunitygardens.pdf
(2) https://www.pnas.org/content/116/11/5188
Get In Touch
Build your dream home.
Learn about our products.
Learn from the best.
Join us at an event.
Please register for this event
x
Get Inspired
Stay up to date with the latest trends, products projects and more on Instagram.