A dedicated drinks area is the ultimate antidote to the stress of modern life; there's nothing better than settling down with friends on a Friday afternoon toasting to another week of work wrapped up.
Projects
Henley Clays, House Au Yeung, Tiger Prawn Project
Architecture
Edition Office, Benn & Penna Architects, Tribe Studio Architects, WOWOWA Architecture
Bricklayer
Photographer
Tom Ferguson, Katherine Lu, Shannon McGrath
Products
Bowral Bricks in Simmental Silver, Bowral Bricks in Chillingham White, Burlesque in Indulgent White, Austral Masonry Sydneystone in Charcoal
Alfresco entertaining areas offer an idyllic space to host such a gathering, and with the right materials, you'll be able to create the perfect area to reunite and celebrate. Whatever space you're working with, there are ways to create a stylish outdoor oasis for hosting friends and family year-round.
Pave the Way
First things first, marking out a place to position your drinks area is key to creating a dedicated zone that will ensure guests feel comfortable and at ease. For smaller spaces, opt for a larger format paver, which will create an illusion of elongated abundant space. The Australian granite range from Urbanstone offers a rich and textured surface and is available in five distinct colourways, guaranteeing a perfect paver option for your space. Looking for more of a statement? Urbanstone's Accolade pavers are cast from sand, stone, and cement, making them impervious to natural wear and weathering while offering a stylish architectural quality to your space.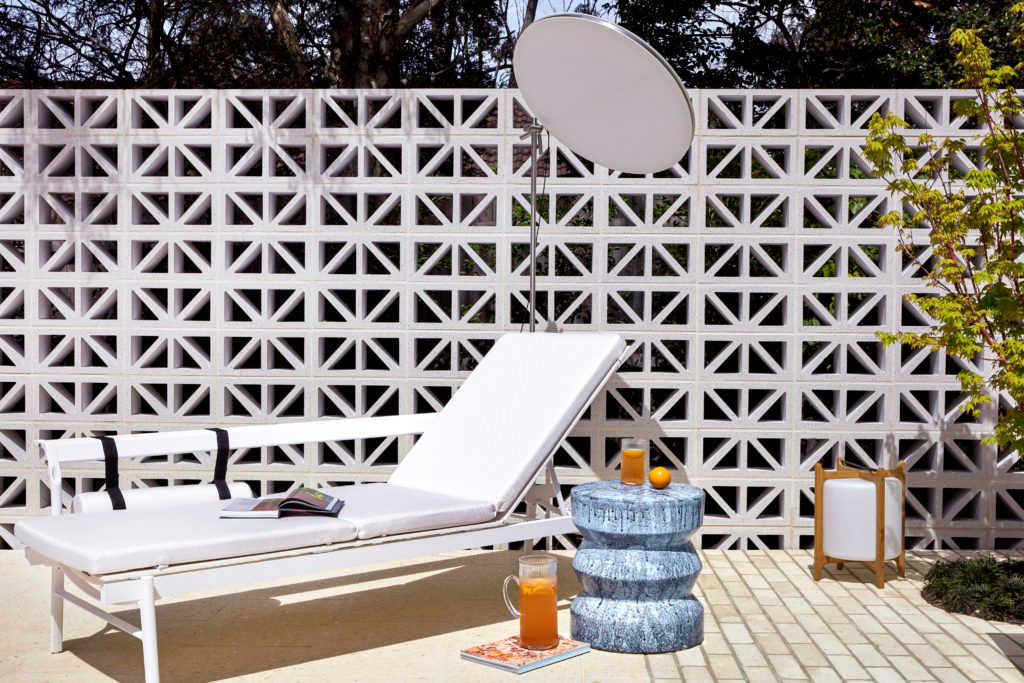 Comfort Zone
Selecting the right furnishings for your outdoor entertaining area is essential for creating an elegant space while ensuring your guests are comfortable. If your space is significantly exposed to the elements, your furniture will need to be UV and weather resistant. Furniture pieces that consist of waterproof materials, such as powder-coated aluminium, can be embellished with removable soft cushioning, allowing it to be stored away in case of rain. Alternatively, ensure your plush pieces have waterproof fabric finishes. To maintain a timeless style, opt for simple, neutral structures that can be accessorised seasonally. To make the space perfect for a drink, place side tables near your seating arrangements to ensure glasses can be set down.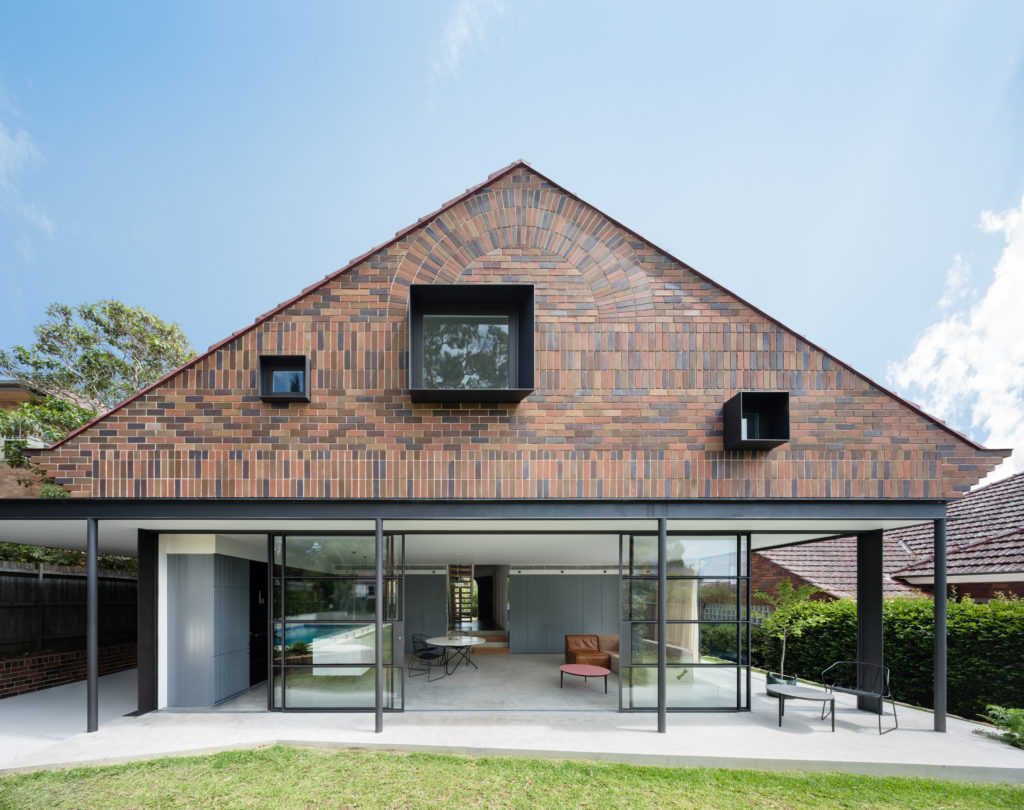 Find Your Fire
A fire pit or outdoor fireplace will add instant charm to your outdoor alfresco space. Not only does it inject vibrancy and warmth, but it also encourages conversation; there's truly nothing quite like sitting around a campfire, divulging in stories, and relaying memories. Particularly in colder months, an outdoor fireplace can inspire a night under the stars, making the most of your outdoor space. Choose a fire-proof material such as brick or Heron retaining wall blocks from Austral Masonry. With a mortarless interlock and three sizes to suit the wain wall, corners and capping, Heron makes installation simple.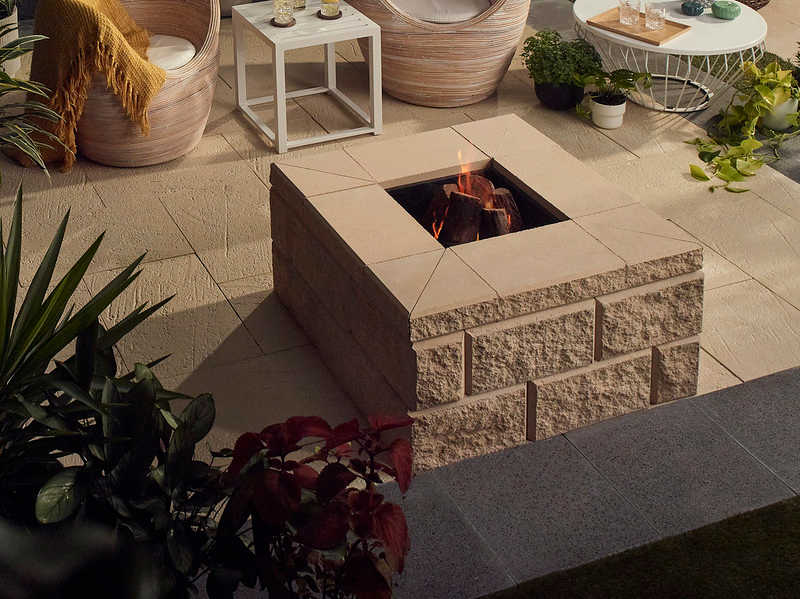 Cheers to That
What's a drinks area without a bar cart? Assembled and ready to be transported at a moment's notice, a well-stocked bar contains all the elements needed to ensure your guests are never left wanting. Your favourite classic spirits, sparkling water, flavoured tonics, and decorative garnishes are all musts for your cart. To curate the perfect drinks oasis, opt for a bar fridge to ensure your sparklings are kept bubbly and fresh.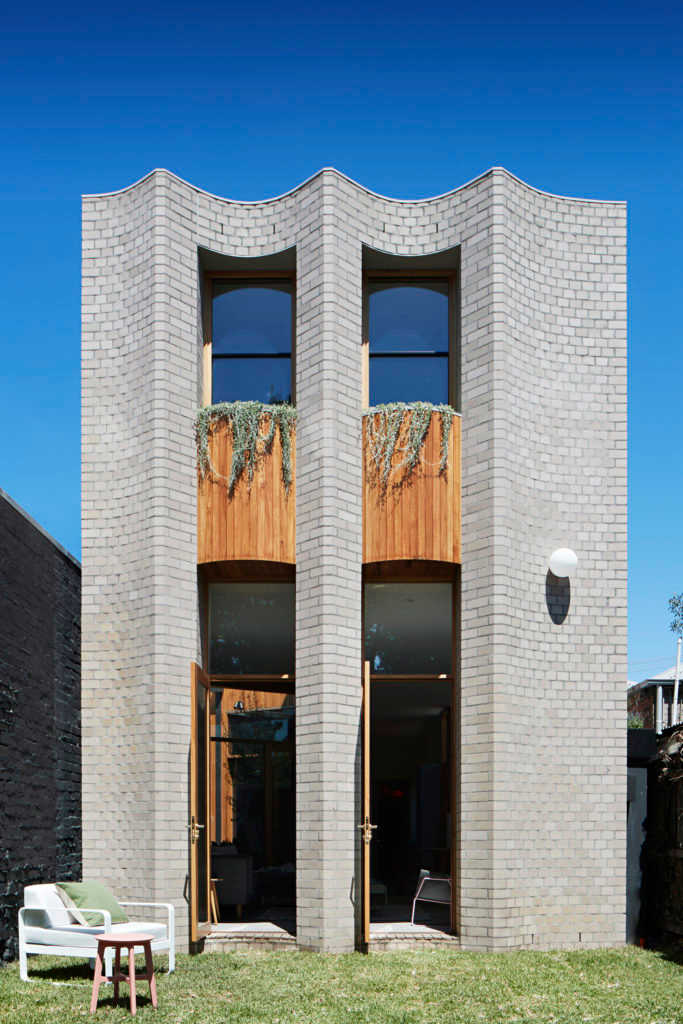 Get In Touch
Build your dream home.
Learn about our products.
Learn from the best.
Join us at an event.
Please register for this event
x
Get Inspired
Stay up to date with the latest trends, products projects and more on Instagram.