Australia is in the middle of an infrastructure boom, with various multi-billion dollar projects arising around the country, involving logistics, policy, design, construction, community, finance and planning. Both engineering and construction have a vital role to play in the post-pandemic recovery of the Australian and global economies, which our experts discuss.
Brickworks has recently brought together four experts that represent key industry stakeholders to share their insights on the key challenges and opportunities facing the sector during the post-pandemic recovery.
Panellists Tony Alvaro, Chief Executive Officer and Founding Partner at Inhabit Group, Richard Salter, Associate Principal at ARUP, Lauren Leslie, Senior Design Manager at Multiplex Constructions and Hazel Porter, Principal at Woods Bagot came together to discuss the future of infrastructure, the ebbs and flows of investment, the booms busts, and how we can equalise each notion.
Host and Director of Innovation, Industry and Productivity at Infrastructure Australia, Tim Mumford, sheds light on the building boom. "In many respects, booming is an understatement," he says. There is about $450 billion dollars that is being spent over the forward estimate by both Commonwealth and jurisdictional governments. This is fuelling a major stimulus within the infrastructure and construction sectors, as well as the engineering sectors over the next few years".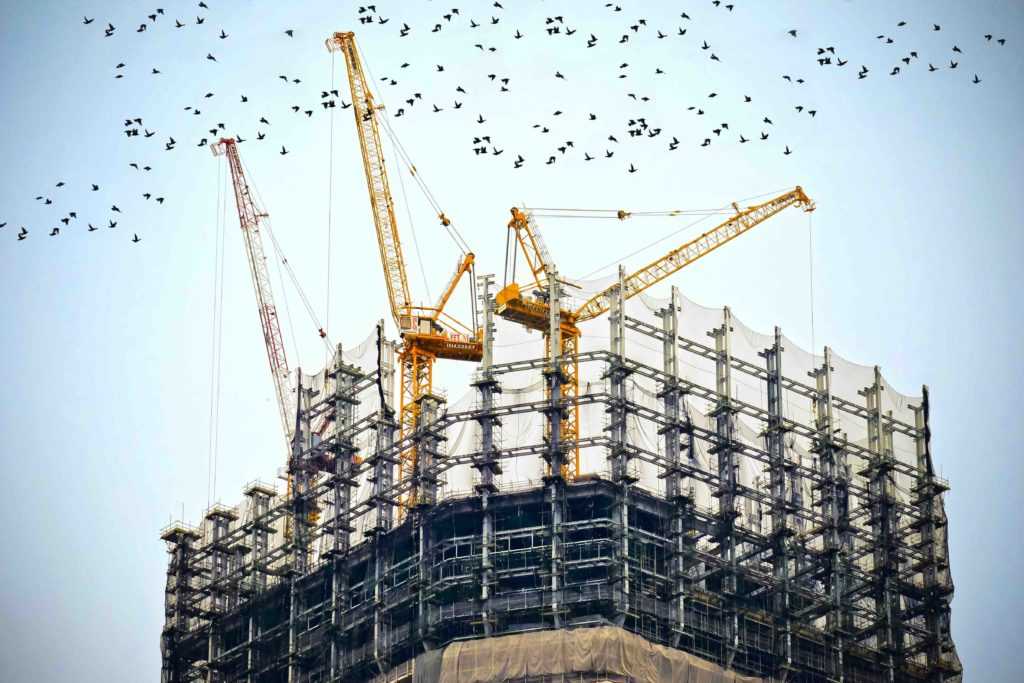 With this comes both challenges and opportunities. "There are challenges around building quality, finding the right amount of people, and the right amount of materials to deliver this infrastructure boom. With it also comes opportunities around personal development, building new infrastructure for Australia, and building a future in which we all want to operate within".
A vision of sustainable and quality-driven infrastructure is great for everyone, and a responsibility to the community at large, however, there are a number of pressures that are placed on the sector. Tight margins, inconsistencies in the quality of building material, skills shortage, mental health, demanding deadlines and collaboration challenges are all issues that can impact the attainment of that vision. 
Lauren Leslie of Multiplex Constructions discusses the array of opportunities that are available to key stakeholders in the industry off the back of the pandemic, and the rapid change is provoked. "We really need to harness that appetite for change in the industry, and how we can now, with the amount and variety of projects we have in the pipeline, rethink how we do things and set ourselves up for the future".
There is an inherent tension associated with Governments driving value for money, as well as with low-profit margins within the sector, and the designer and engineering market that is being effectively a race to the bottom. When asked how they see these two worlds being meaningful reconciled, Tony Alvara of Inhabit Group explains the pair are "mutually exclusive, the notion that sustainability will cost us more is a bit of a misnomer, so I think there needs to be a fair bit of education amongst our clients and amongst the industry at large".
Richard Salter of ARUP explained that there should be consideration on how to 'smooth out' the boom, as industry capacity is an incredibly important ingredient for the successful delivery of key projects. This poses the question- is there enough people in the country with the relevant skills? 
"I am sure the Government is working through these issues. For an engineering firm like ARUP, we certainly don't want to boom and bust, that's never been our approach," Richard explains. "We're an organisation that wants to be oversized to influence the projects we work on, but when there is as much work as there is at the moment, you've got to really challenge yourself to either say no, or change the way you work."
"It is a very difficult challenge but equally, it is better than the opposite from my perspective. The cities across Australia need to invest in infrastructure, need to continue to invest in transport and continue to invest in health. It's really exciting to be a part of that, and to have opportunities as we do at the moment as designers, to genuinely shape Australia over the coming years because of how much change is going on," Richaed says.
Get In Touch
Build your dream home.
Learn about our products.
Learn from the best.
Join us at an event.
Please register for this event
x
Get Inspired
Stay up to date with the latest trends, products projects and more on Instagram.