If you're looking to set your home aside from the others on your street, look no further than reused and recycled bricks.
Project
Architecture
Photography
Christopher Frederick Jones
Featured Product
Recycled Bricks by Austral Bricks
Project
Architecture
DKO Architecture with Breathe Architecture
Photography
Featured Product
Bowral Bricks in Bowral Blue
Project
Loft in a Marmalade Factory
Architecture
Photography
Project
Architecture
Photography
A fantastic way to instill character, charm and a lower carbon footprint to your forever home, choosing
recycled bricks breathes new life into a product that would otherwise be thrown away. Choosing to reuse spreads the embodied energy it takes to create the material over both its first and second life, resulting in not only a beautiful design feature for your home, but also a win for the environment.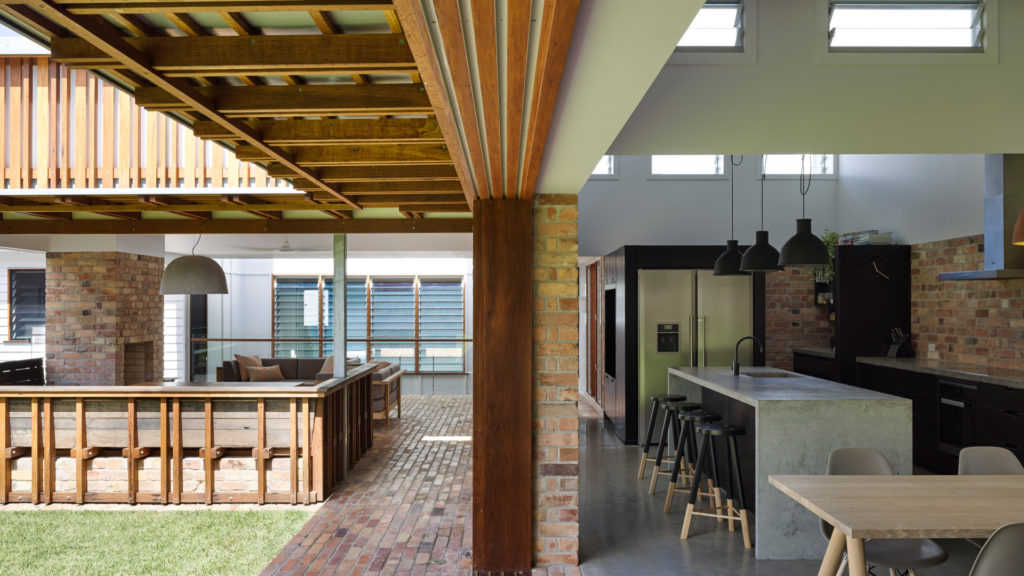 Pictured above is BVN's 'Project Zero'. This amazing residential home featuring recycled bricks received a commendation in the category of Sustainable Architecture at the 2016 National Architecture awards. The home features recycled bricks from the inside out, used for the home's interior walls, and out to the garden's patio. Creating design continuity with the reused bricks, the home has a simultaneously traditional and contemporary feel.
A more recent development using recycled materials, DKO and Breathe Architecture won a City of Sydney Design Excellence Award for their Arkadia Apartments in 2020. The amazing build featured over half a million recycled bricks, creating a sustainable, striking urban oasis.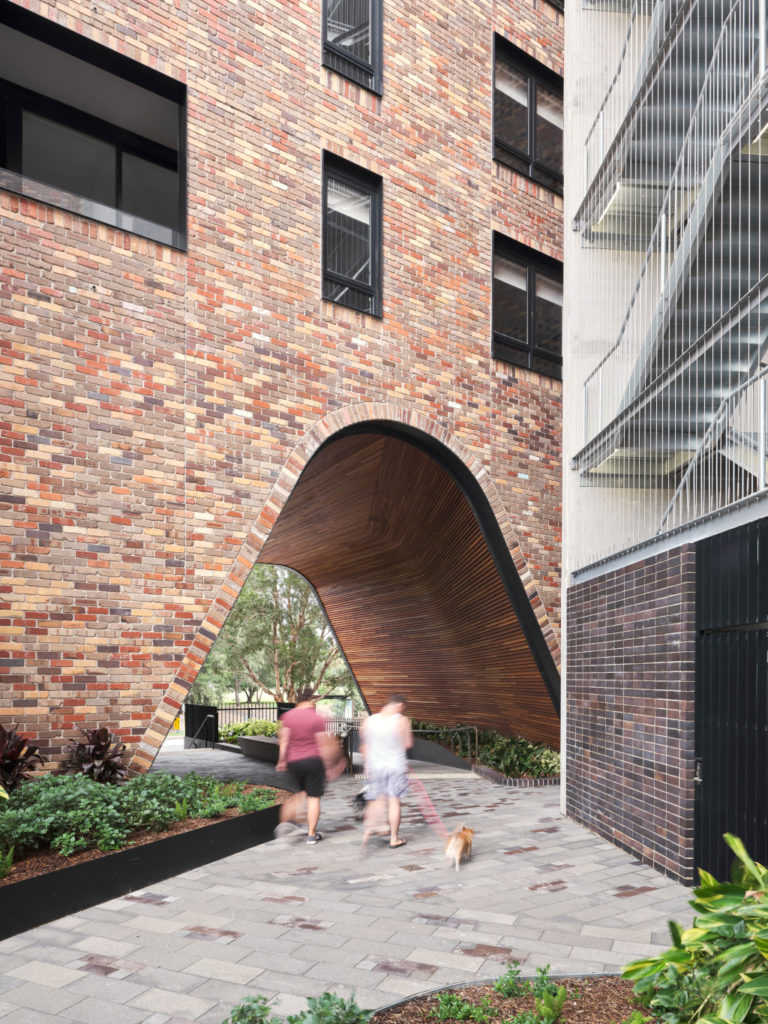 Amongst the numerous benefits of using natural building materials, whether it be clay bricks, roof tiles or pavers, is that not only are they incredibly durable, but they also age beautifully, developing a unique patina that imbues your home with character. Depending on the style of your home, the recycled materials can either be used to blend in and assimilate with other materials, or alternatively, their unique patina and finish can be used as a feature, contrasting against the newer materials to create a distinct design.
Clay products are particularly ideal to recycle. Requiring no finish (paint or render) to maintain their colour or appearance, clay bricks can be easily removed from their first application and reused without requiring treatments. When choosing to work with a recycled material, you can use it in it's originally intended form, or, with a bit of abstract thinking, you can use the material for an entirely new purpose. Recycled bricks can be used for feature paving, internal floors, ceilings, built in furniture, steps or even seating- the options are truly endless.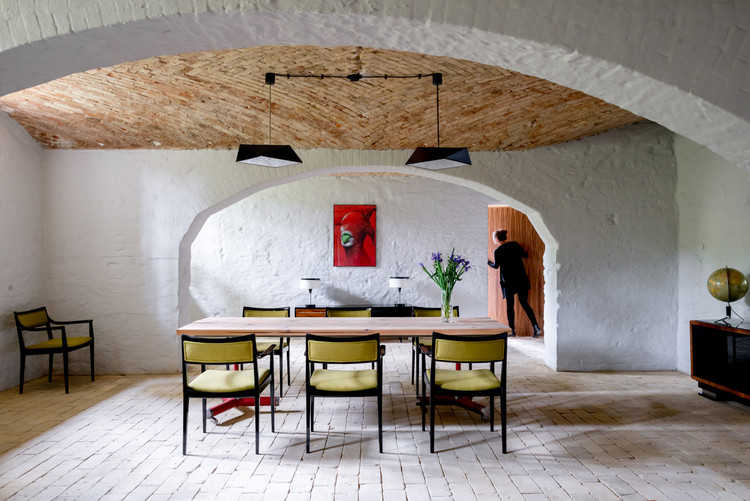 Pictured above is Loft Szczecin, 'Loft in a Marmalade Factory'. This residential apartment, set in a former warehouse of a marmalade factory in Poland, features recycled brick ceilings. The result is a unique alcove-feel, the herringbone laying pattern, an unexpected, subverted design feature.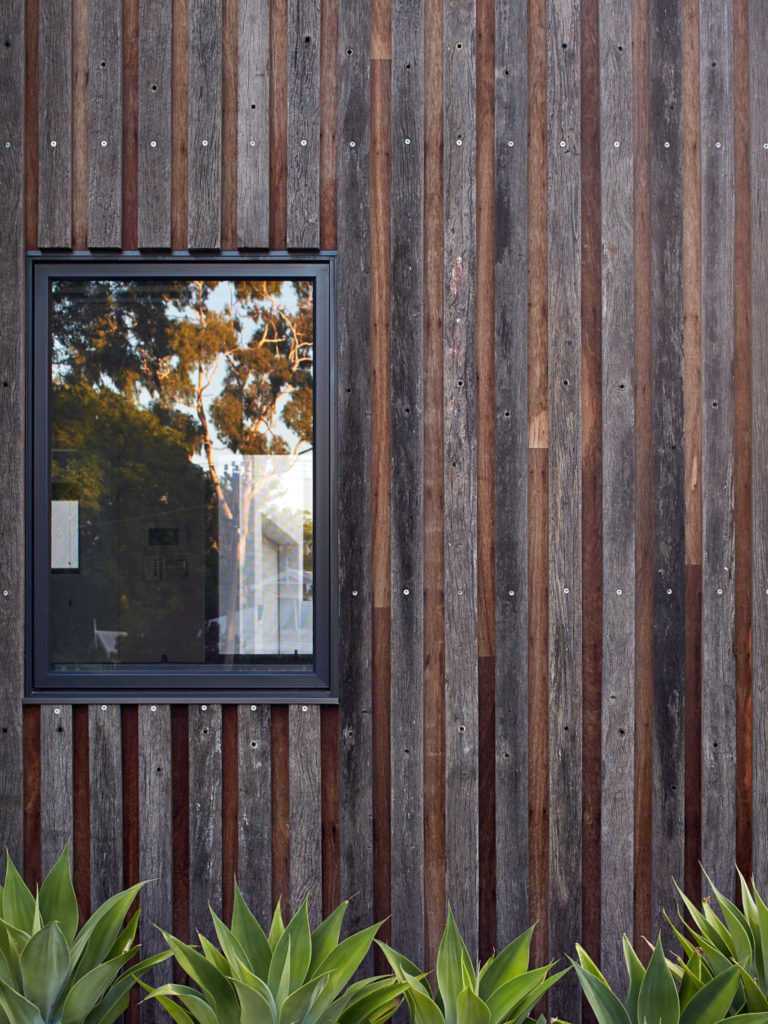 Iredale Pedersen Hook's Perry Lakes Tower project is a further demonstration about how creativity is key when using recycled and repurposed materials in your home. According to the architect, Adrian Iredale, "the project includes recycled timber and bricks (used as pavers) from the original Perry Lakes stadium". The finished effect, a unique juxtaposition of the new, sleek materials, with the recycled materials in their original forms, bolt holes and all, demonstrating the beauty in the unexpected.
Concrete building materials such as masonry blocks also have a very long life, making them ideal to reuse and recycle in your home. Concrete breeze blocks were huge in the 1960s and lucky for us, they are making a strong resurgence. Austral Masonry's Kite Breeze block is a modern adaptation on the Australian classic, and is sure to imbue your space with an elevated design nostalgia. Alternatively, original breeze blocks can be reworked into your new design as a stylish modern feature to your interiors, or alternatively, could even be used outside as feature walls, window shading or even planter boxes- get creative with your designs!
Recycled materials are the ideal choice if you're looking to cut costs, create a unique point of difference in your home's design, or to minimise your carbon footprint. So, when considering materials for your home, remember to revamp, reuse, recycle.
"Recycled bricks can be used for feature paving, internal floors, ceilings, built in furniture, steps or even seating- the options are truly endless."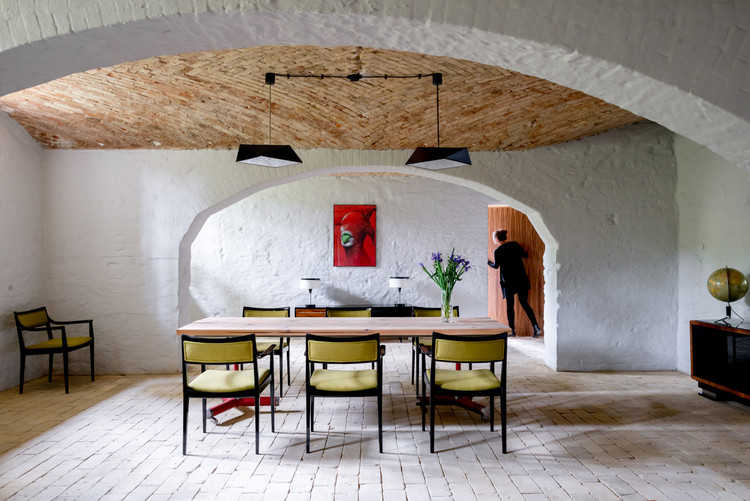 "Recycled bricks can be used for feature paving, internal floors, ceilings, built in furniture, steps or even seating- the options are truly endless."
Get In Touch
Build your dream home.
Learn about our products.
Learn from the best.
Join us at an event.
Get Inspired
Stay up to date with the latest trends, products projects and more on Instagram.