Location
Architect
Builder
Photography
Bold and beautiful: the inherent drama of WOWOWA's Merri Creek House
To create a sense of drama in a Fitzroy North home, Melbourne architects WOWOWA incorporated three cylindrical brick turrets into the design. Here, Monique Woodward talks about the striking features of the practice's Merri Creek House.
When Monique and Scott Woodward of WOWOWA Architecture were designing a distinctive, two-storey "sculptural" house in Melbourne, they turned to clay brick to realise their bold vision for the building.
Merri Creek House, a whimsical family residence in Fitzroy North which features three cylindrical brick turrets, makes prominent use of natural brickwork – both externally and internally.
"We worked closely with Brickworks to choose exactly the type of material that would enhance our design," says Monique Woodward, co-founder of WOWOWA Architecture."We selected a combination of Daniel Robertson Traditional bricks and Allure bricks from the Austral Bricks range."
The audacious design consists of a series of interlocking living spaces framed by three large brick turrets; the inspiration for these structures came from Australian farm relics and European castles.
WOWOWA Architects
Shannon McGrath Photography
00/00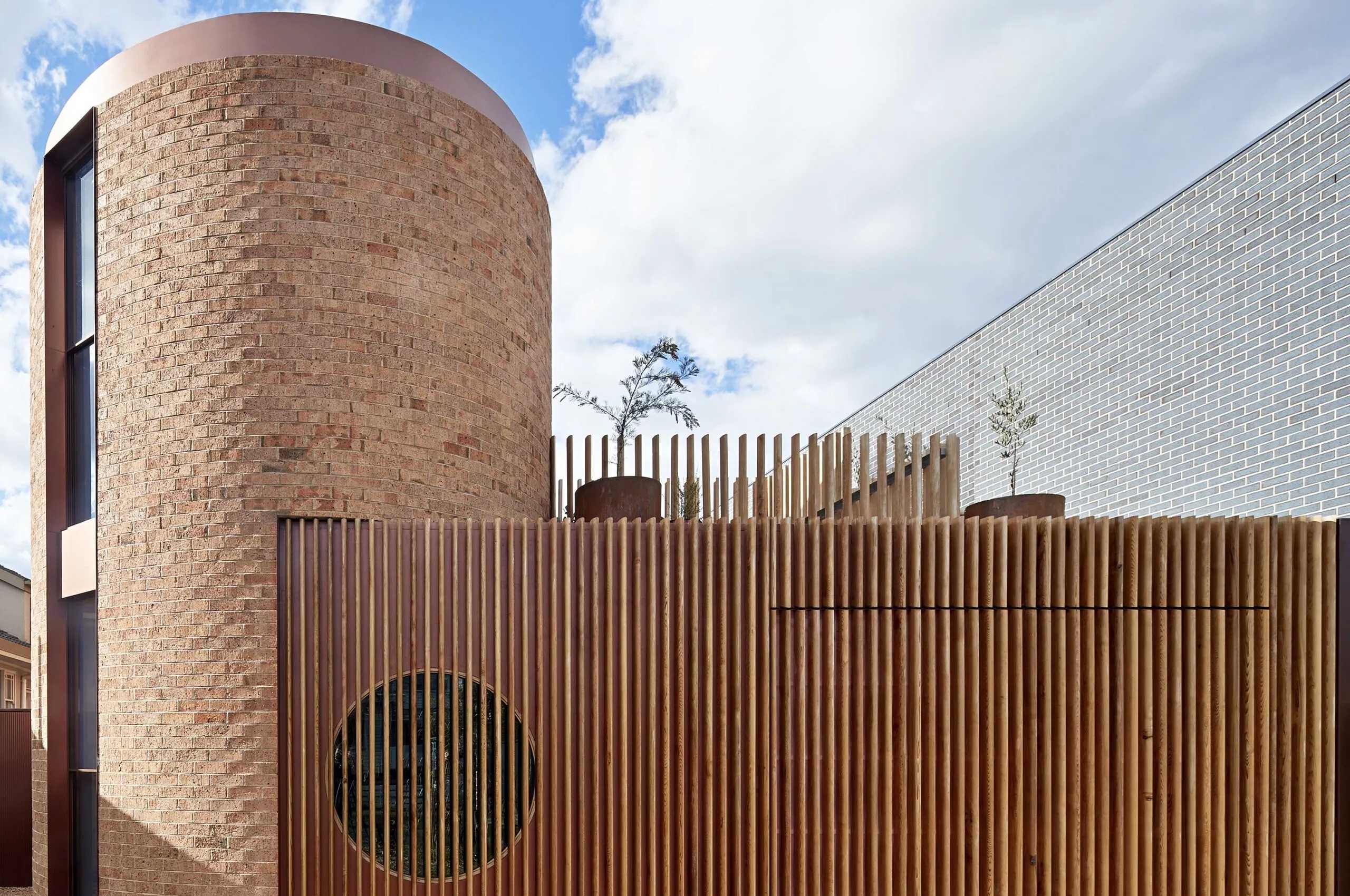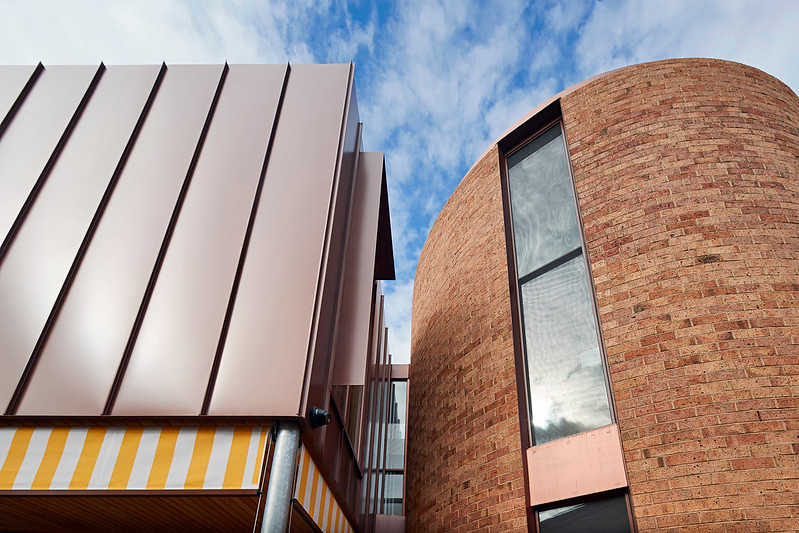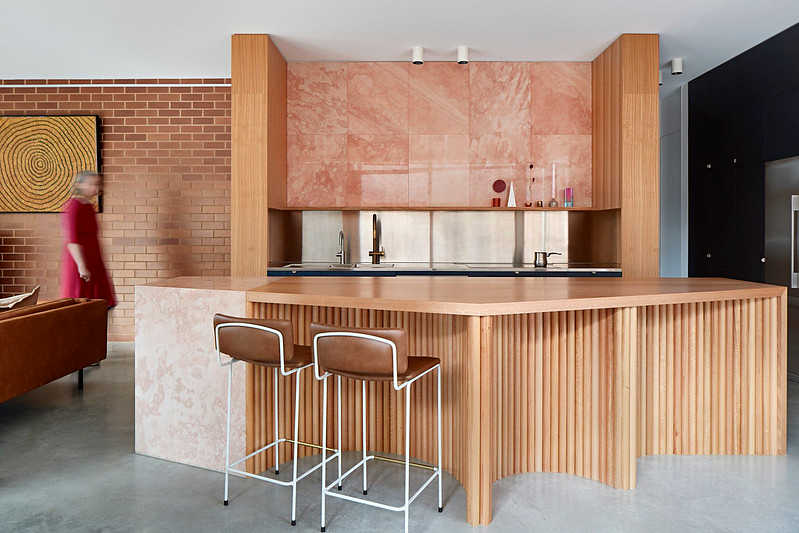 According to Monique and Scott, their overriding design ambition was to make "the familiar strange and the strange familiar" – hence the use of geometric shapes, brick veneer and a decked terrace above the garage.
"The Merri Creek House is made up of two [main] turrets," says Monique. "The front one is split into a rumpus below and study above and the middle turret housing the dining table and wall-sweeping décolletage staircase. The third one is deconstructed, meant to resemble an eroding ruin approaching the creek."
Instead of a traditional rectangular shape, Merri Creek House features large curved walls, a sweeping staircase and, of course, its signature cylindrical towers. The architects chose a textured carbon neutral brick for the groundbreaking private house because of its aesthetic appeal, sustainability and enduring strength. They had used similar curved brick forms on a previous commission in the same suburb.
"Monumental turrets reference geometric farm relics and tall brick water structures, an obsession shared by both WOWOWA and the client," explains Monique."Their robust nature feels grounded and protected against the elements – so solid that no fire or flood could bring them down. Given the site's proximity to Merri Creek and surrounding bushlands, a hearty response felt appropriate."
To achieve this sense of robust solidity, the three towers are all finished in natural brick specially chosen to blend into the existing streetscape. "This tree-lined Fitzroy North street is peppered with cream and apricot double-storey brick-veneer dwellings," she says. Dramatic architectural features such as the brick turrets and curved staircase are matched by some equally flamboyant materials, which include cedar blades, Tiento Finger tiles, silver wattle veneer and pink marble.
While the brick turrets provide a visual focus for the dwelling, most of the living spaces – including a spacious living room, open-plan kitchen and formal dining area – are housed in the linking structures. A large wall of glass overlooks the backyard."The most playful moments are the spaces between the turrets, as the home twists to provide the workhorse amenity required in any family dwelling," says Monique. "Throughout the day, dappled textures and refracted colours animate the interiors as the light moves around the home."
"Monumental turrets reference geometric farm relics and tall brick water structures, an obsession shared by both WOWOWA and the client."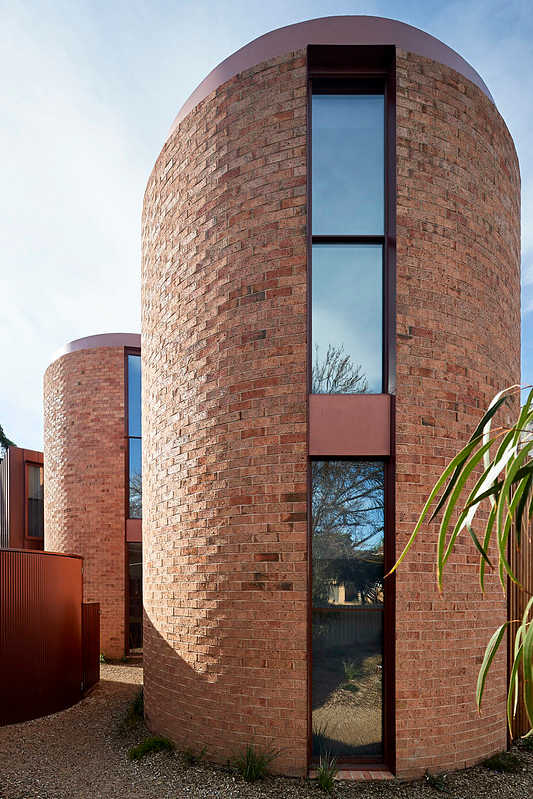 "Monumental turrets reference geometric farm relics and tall brick water structures, an obsession shared by both WOWOWA and the client."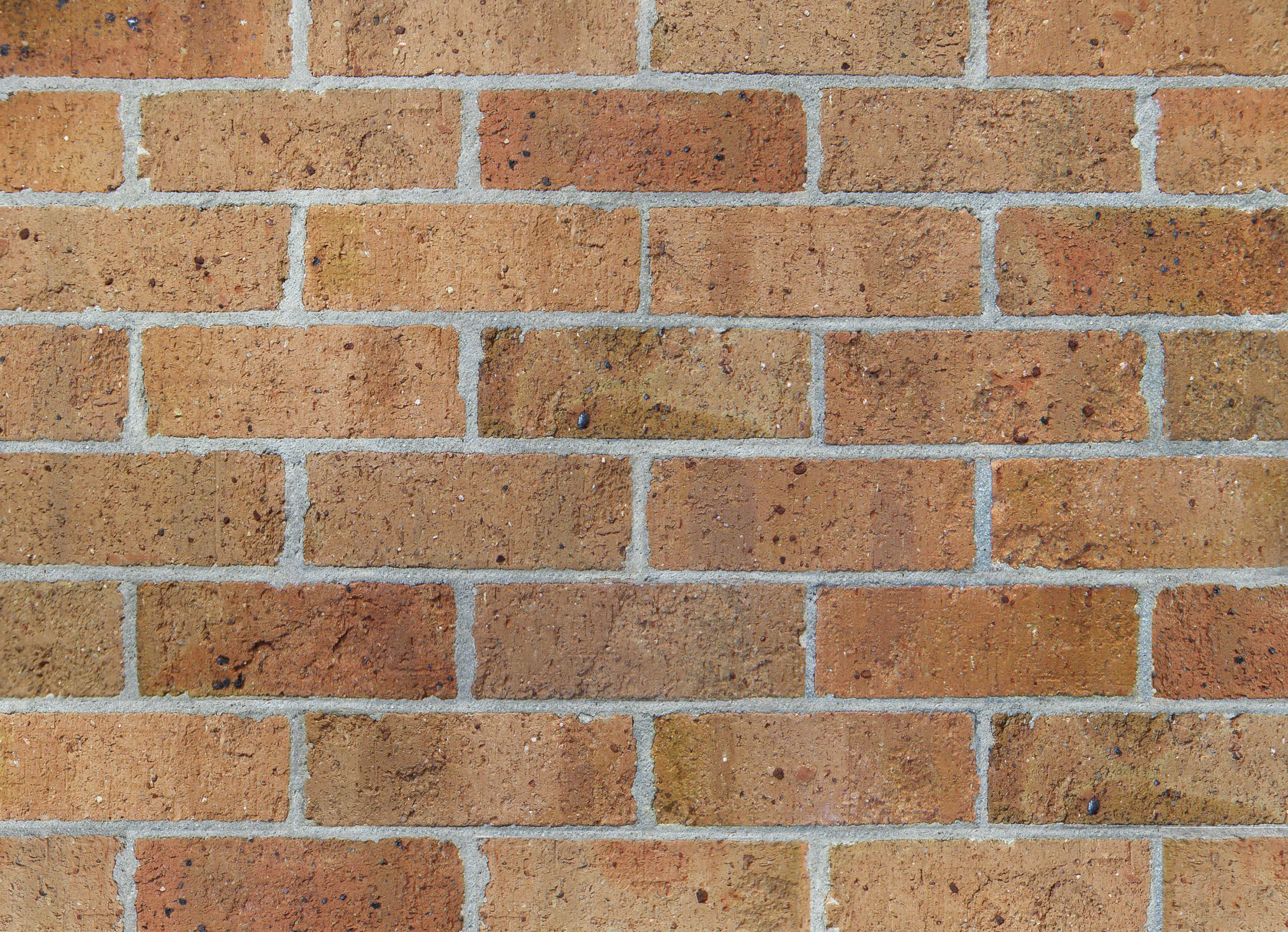 Bricks
Daniel Robertson Traditional in Bluff
With their highly textured face and complex multi layered colouring, the unique attributes of the Traditional premium bricks offer real individuality and distinction.
+ Learn more
Get In Touch
Build your dream home.
Learn about our products.
Learn from the best.
Join us at an event.
Please register for this event
x
Get Inspired
Stay up to date with the latest trends, products projects and more on Instagram.