Flora blooming, greenery cascading and the birds in song, there is nothing like the season of new beginnings to put a spring in your step.
We have compiled a list of our top 10 beautiful spring gardens to inspire and delight as we enter the warmer months ahead.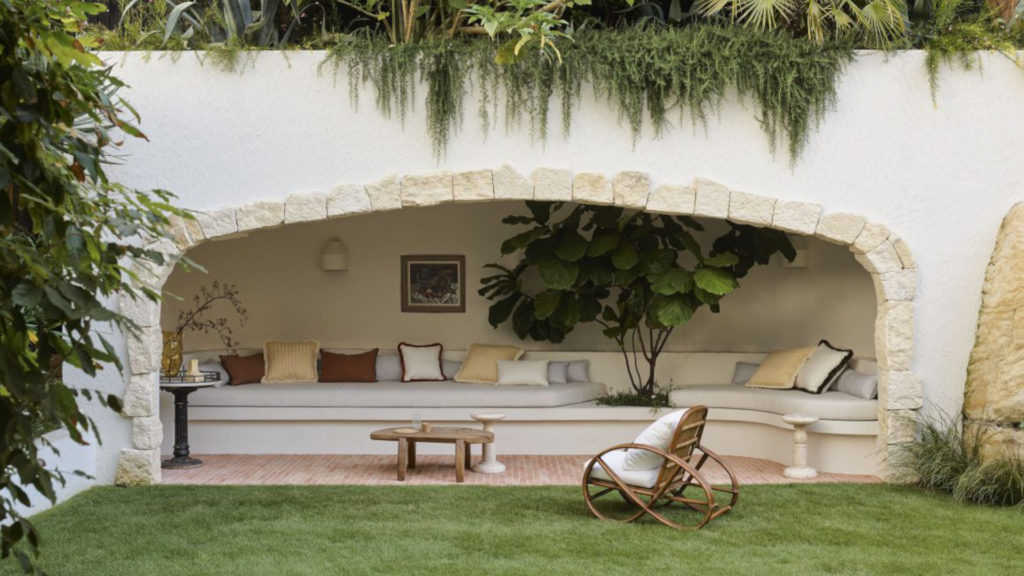 Boulder House
Making the most of the existing natural infrastructure, Boulder House, designed by Landscape Architect Wyer & Co, had a natural enclave created by a boulder. Anthony Wyer transformed the cavernous space into a grotto reminiscent of a European Summer. With sleek terracotta tiled flooring, sandstone lined entryway, walls painted in a warm ecru and an inbuilt sofa bench, Boulder House is the perfect spot for a cocktail on a spring weekend day.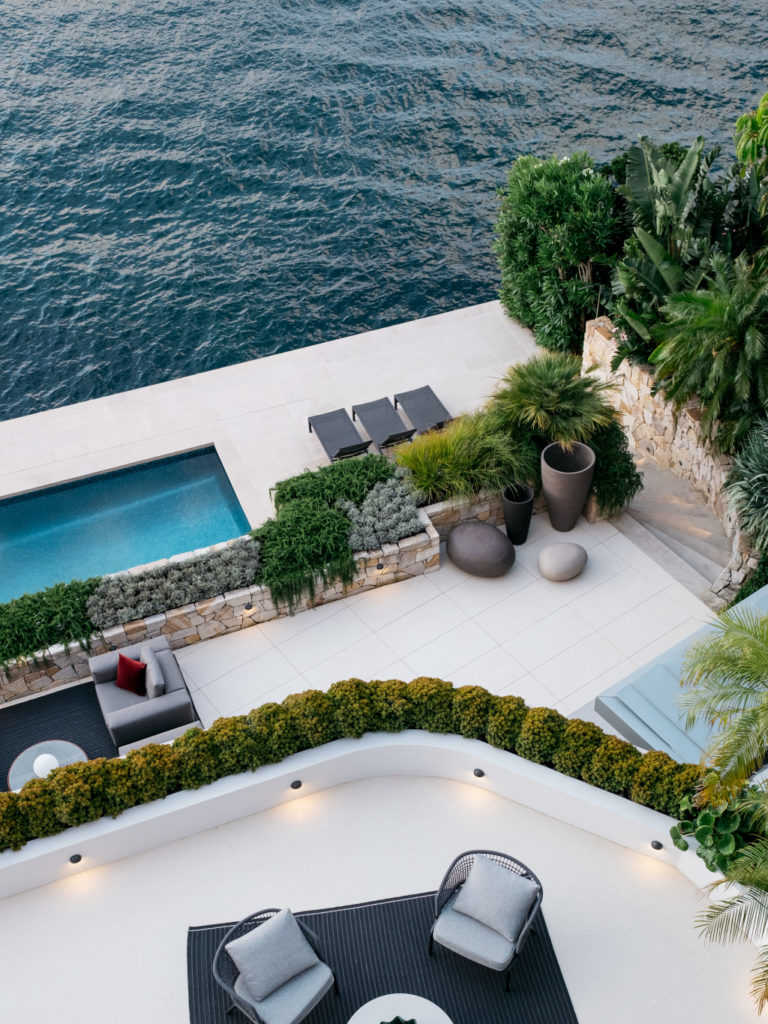 Point Piper Residence 
Highly awarded and internationally recognised, Archer Design's Point Piper project epitomises elevated living. The home itself is simultaneously luxurious and welcoming, with a harmonious design.

It's the home's garden and exterior, however, that is the real star of the show. With cascading levels of lush greenery, from agaves to palm trees and everything in between, the home's garden is a testament to the design appeal of biodiversity in the urban sphere.
Moving from the first level of the garden which flows from the home's living space down to the lower level, Archer Design along with Wyer & Co have created a sanctuary-esque pool space with sandstone walls and a spillway pool overlooking Sydney Harbour.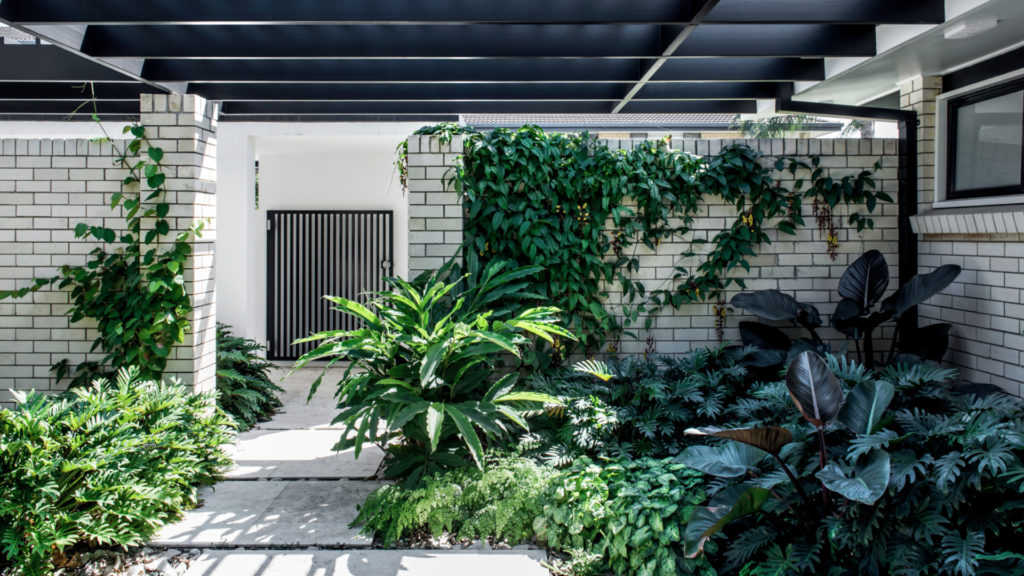 Bungalow Garden
Dan Young's Bungalow Garden is the epitome of lush. With greenery cascading down every wall and column, the garden is as luscious as a jungle canopy. With a contrasting natural materiality, the space features a black pergola, sleek white flooring pavers, pebble detailing and ecru brickwork, all working in harmonious synchronicity.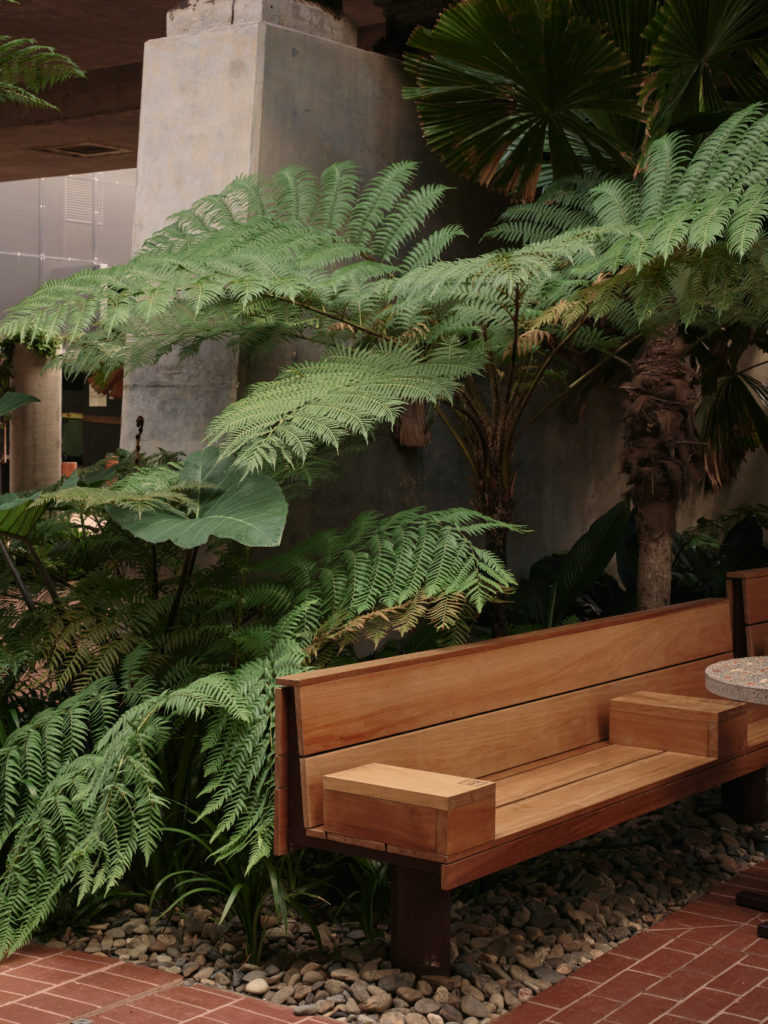 Fish Lane Town Centre
Nestled amongst a railway underpass in Brisbane's town centre, Fish Lane is the city's worst kept secret. A once derelict space, the landscape architects at RPS Group transformed it into a lush oasis, eluding the feel of a tropical sanctuary that invites you to stay and relax. With Devil's Ivy scaling the concrete columns, tall ferns and Monstera Deliciosa lining the walkways, the garden space at Fish Lane feels like a sacred, forgotten forest shrouded beneath the city's centre.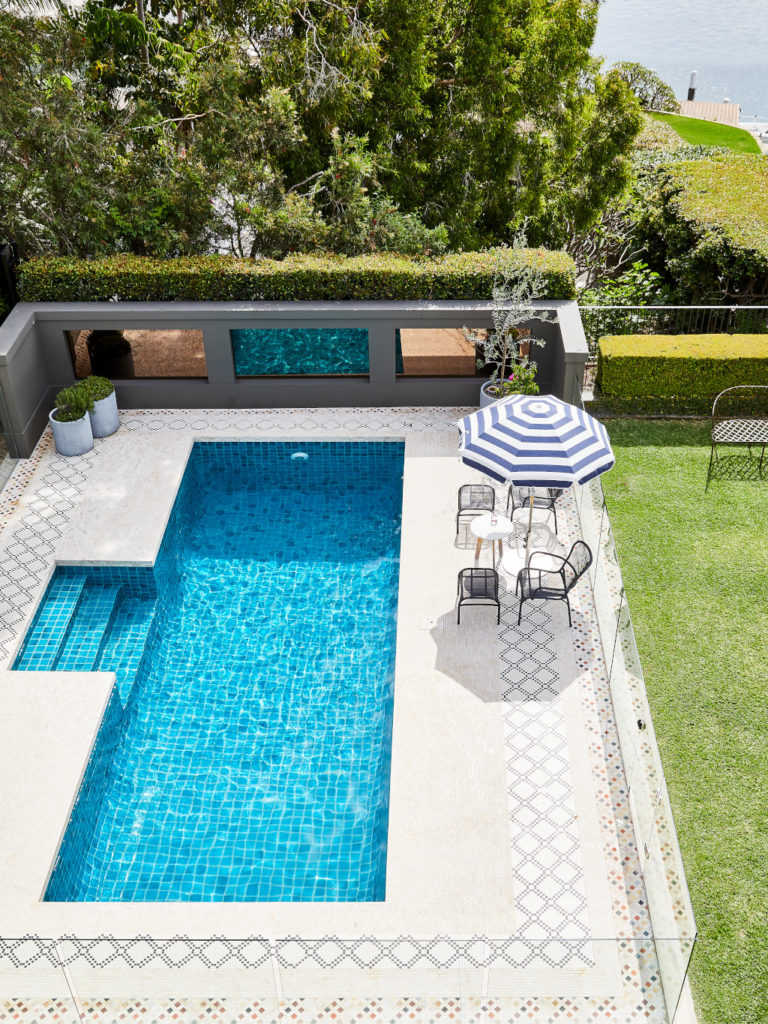 DJH House 
The garden of EB Interior's DJH House is an ode to the old-school glamour of years gone by. Reminiscent of the 1960s, and indeed to the home's history, Emma Buchan sought to preserve the traditional features of the home's garden. A large, aqua pool, Tunisian tiles and an outdoor fireplace are only a few features of the home's spectacular outdoor space. The optimum home for springtime soirees, DJH house is a testament to the aesthetic value of traditional styling.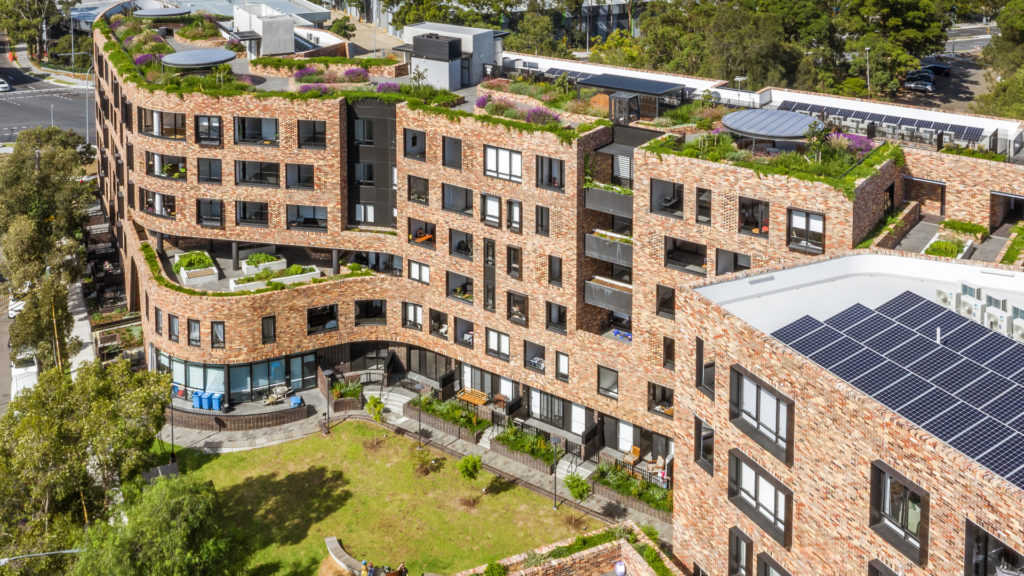 Arkadia 
The creative culmination of DKO Architecture with Breathe Architecture, Arkadia is a project like no other. Composed of 152 residential spaces, created with half a million recycled bricks, Arkadia is sculptural in form and structurally magnificent. However, it is the landscape architecture of the project that is perhaps the most eye-catching.
Nestled atop the building's roof sits a communal garden. This space is divided up with separate access points for different apartment floors. The gardens feature areas for barbequing, vegetable gardens, pens for chickens and sheltered areas to sit and enjoy the Sydney Skyline and uninterrupted views of the beautiful Sydney Park. The perfect rooftop spot to enjoy a drink of an evening or a coffee in the morning, Arkadia's rooftop garden is truly special.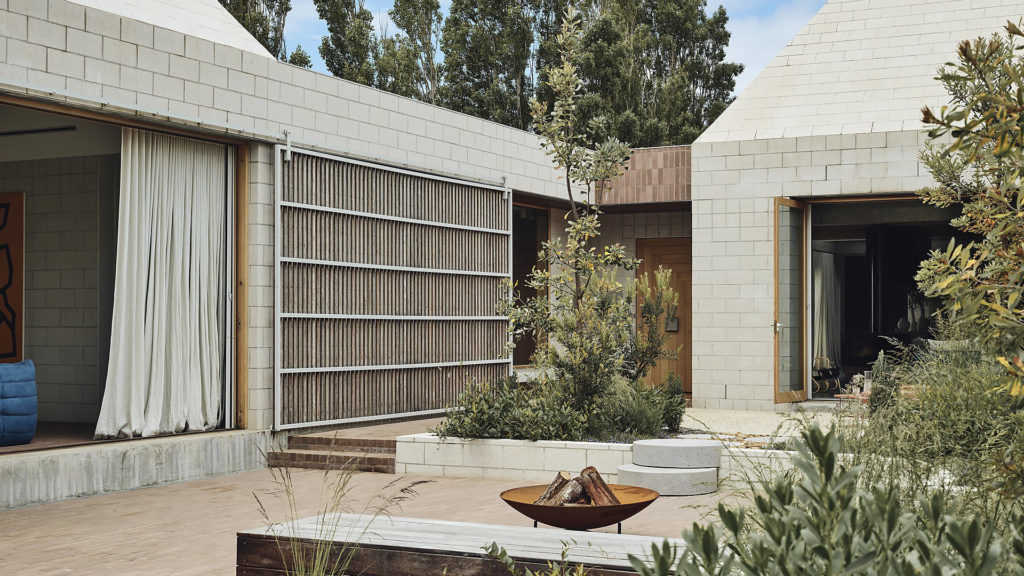 Bellows House
Architects EAT are renowned for their striking projects that are rich in sculptural influence and strong natural materiality. Bellow's House is no exception, with a large reverse-step frustum roof, installation lighting features and brutalist materiality, the home is a modern marvel.
Stepping outside, a large sliding door separates the living and dining space from the outdoors. Within the middle of the courtyard is a garden feature, blooming with native flora and greenery. The heart of the outdoor area has a firepit, with a timber bench running alongside it. The home has an L-shaped structure, and so the outdoor space acts as a meeting point for the two sides of the home.
This garden is the ultimate space for springtime entertaining, cooler summer evenings spent gathered around the firepit or barbeques amidst the home's courtyard-esque common area, Bellows House's garden is a springtime oasis!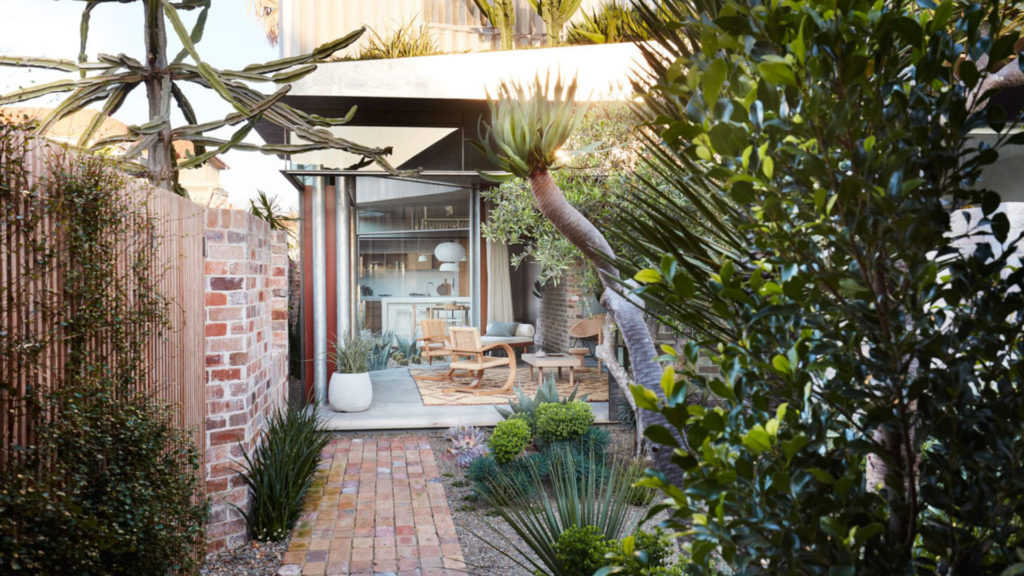 Bismarck House
Bismarck House is a welcoming sanctuary in the sunny, bustling Bondi. The gardens, designed by Dangar Barin Smith, are a nod to desert style, with tall cacti blooming aplenty, Yucca trees, pebbled flooring and dry greenery that will flourish amidst Sydney's scolding summers. Agaves line that pathway to the home's courtyard, meeting a sleek concrete patio, ideal for hosting springtime barbecues.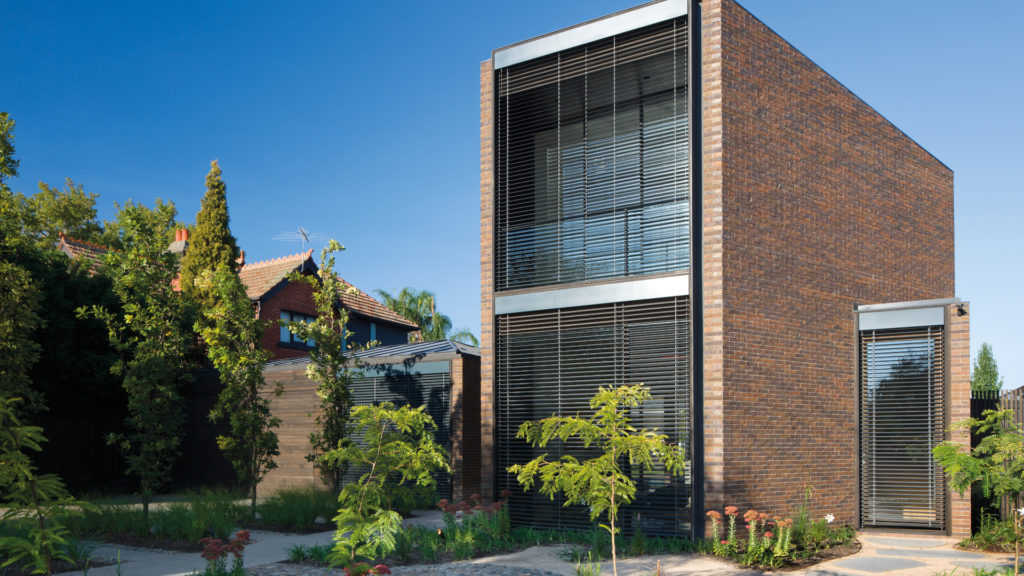 Elsternwick House
The interior of Elsternwick House is sleek and contemporary, with a garden to match. Whilst the home's rear features a stunning pool and manicured lawns, equipped with timber decking and small patches of manicured greenery, it's the home's front garden that really stands out. Reminiscent almost of a Japanese courtyard, the simplicity and style of the home's entryway only adds to the success of the home's interior.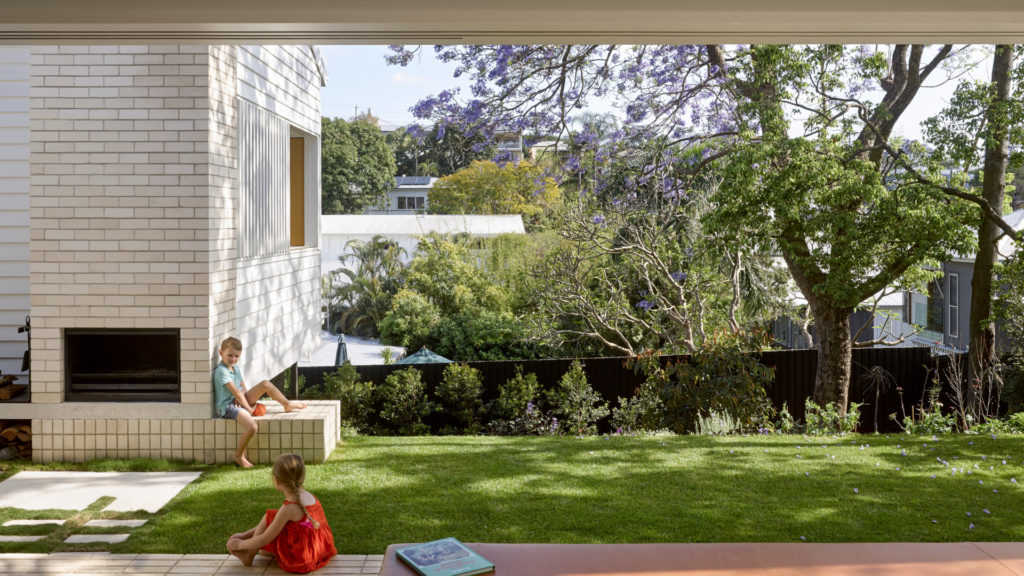 Jacaranda House
Making the most of nature's stunning feature piece, as the name suggests, Jacaranda House's garden features a strikingly beautiful, large jacaranda tree. The project has a seamless flow between indoors and out, with the dining space spilling out to the garden, and overlooking the magnificent tree. In the middle of the garden, there is a fireplace encased in ecru brickwork, creating a refined feature and the perfect addition to ensure year-round hosting. 
"With cascading levels of lush greenery, from agaves to palm trees and everything in between, the home's garden is a testament to the design appeal of biodiversity in the urban sphere. "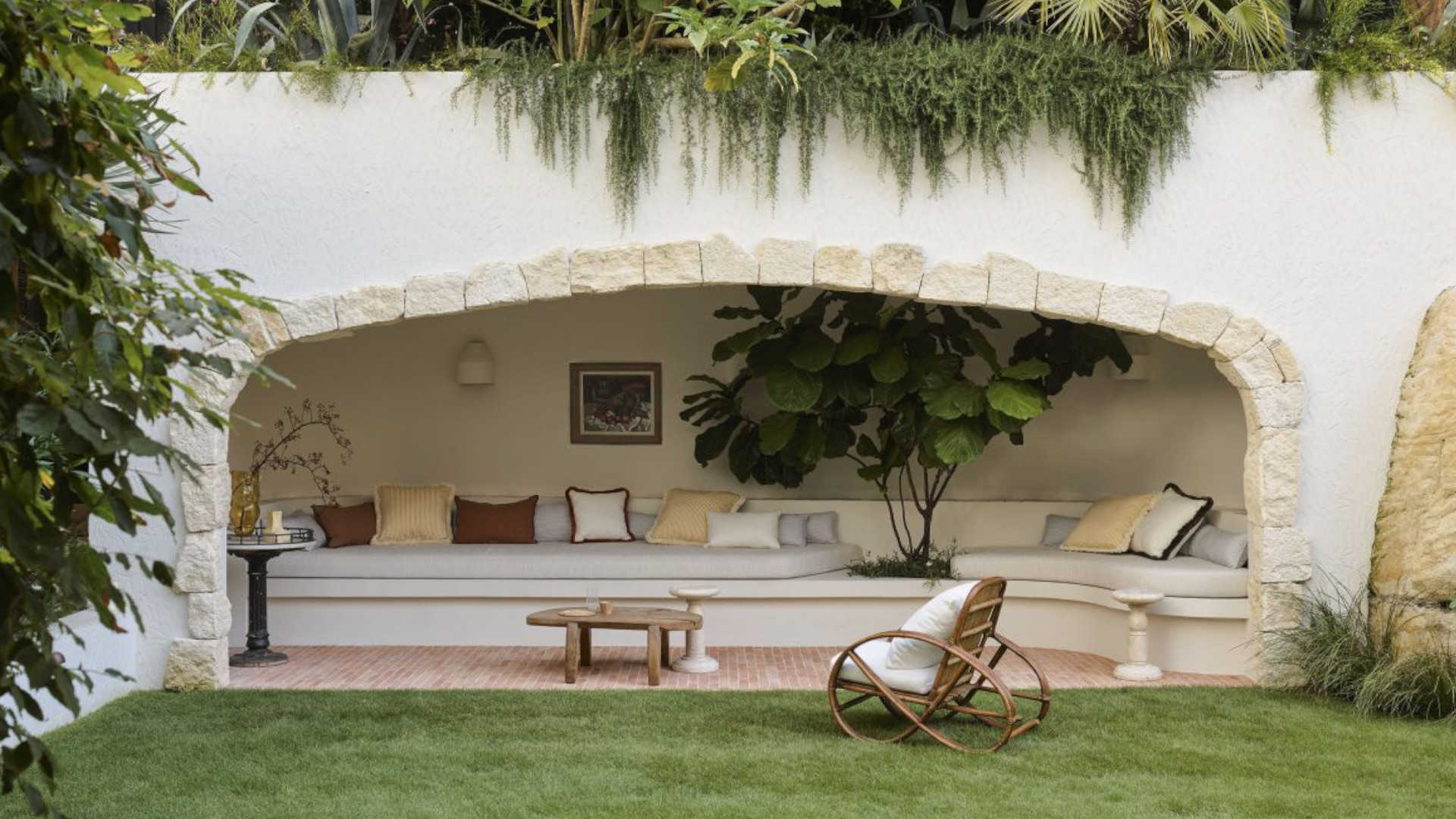 "With cascading levels of lush greenery, from agaves to palm trees and everything in between, the home's garden is a testament to the design appeal of biodiversity in the urban sphere. "
Credits: 
Project: Fish Lane Town Square
Architect: Richards & Spence
Landscape Architect: RPS Group
Photography: David Chatfield
Products:Bowral Bricks in Capitol Red & Nubrik clay pavers in Custom Colour
Project: Elsternwick House
Builder: BD Projects
Bricklayer: All Things Bricks Block & Stone
Photographer: John Gollings
Product: Daniel Robertson Hawthorn50 in London
Project: Bungalow Garden (DYLA with Myers Ellyett)
Landscape Architect: Dan Young
Photography: Cathy Schusler
Project: Point Piper 1
Architect: Archer Design
Landscape Architect: Wyer & Co
Photography: Felix Forest
Project: DJH House
Architect: EB Interiors
Photography: Pablo Veiga
Project: Arkadia
Architect: DKO Architecture with Breathe Architecture
Photography: Martin Siegner
Product: Bowral Bricks in Bowral Blue
Project: Bellows House
Architect: Architects EAT
Photography: Derek Swalwell
Products: GB Masonry, Honed in Porcelain and Bowral Bricks, Hamlet Pavers in Sepia
Project: Bismarck House Bondi
Architect: Andrew Burges
Photography: Prue Ruscoe
Project: Jacaranda House
Architect: SP Studio Architecture
Builder: Rycon
Photographer: Christopher Frederick Jones
Get In Touch
Build your dream home.
Learn about our products.
Learn from the best.
Join us at an event.
Please register for this event
x
Get Inspired
Stay up to date with the latest trends, products projects and more on Instagram.