As Australians embrace multi-residential living, architects are using brickwork to link contemporary developments with heritage materiality.
Project
Architect
Builder
Northpoint Construction Group
Photography
Featured Products
Bowral Bricks in Bowral Brown
As Australian cities continue to densify, real estate prices remain elevated, and empty-nesters downsize, the market for multi-residential developments is both flourishing, and evolving. Moving out from the central business districts where they were once concentrated, developments are offering more than just location and economy; today, shared amenities, environmental credentials and a sense of community are just as high on residents' priority lists.
Chapman Green, a recently finished multi-residential development by PBD in the Sydney suburb of Beecroft, is exemplary of this new breed. The client's brief for the project's interiors emphasised quality finishes, functional floorplans, and abundant landscaped areas. Externally, these needed to be housed within an architectural response that pairs heritage elements of the context with a contemporary interpretation of the building typology.
Paul Buljevic, Director at PBD, explains that the design team's solution was for "two buildings separated by a landscaped courtyard buffer, with a minimal number of apartments serviced by a single core to maximize the opportunity for solar access and natural cross-flow ventilation." The clustering of apartments at each floor also helps foster a sense of community, despite the fact that the development consists of 60 dwellings. Buljevic continues, describing how his team elaborated "an architectural concept which incorporates facets of the defining heritage architecture of the context within a contemporary built form – working with proportion, symmetry, repetition and solid to void ratios."
The resulting structures are uncommonly delicate for the multi-residential class; generous glazed doors and windows opening onto living areas create a sense of transparency and lightness, while masonry, railings and window frames become progressively finer at each successive storey.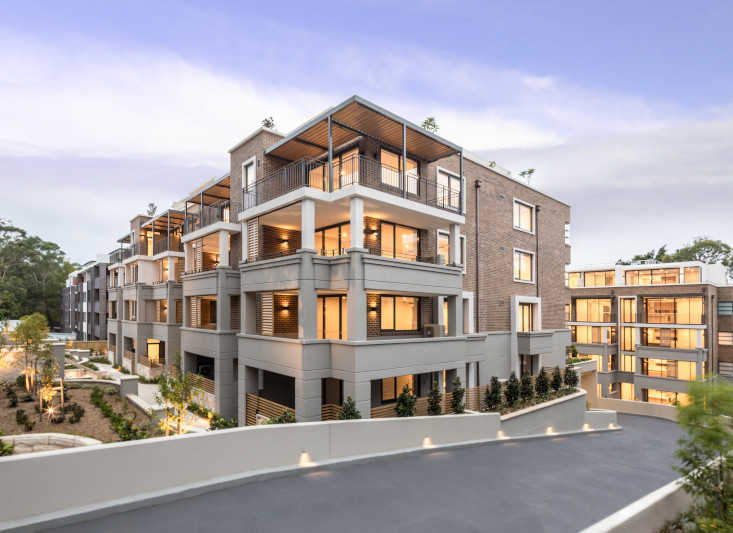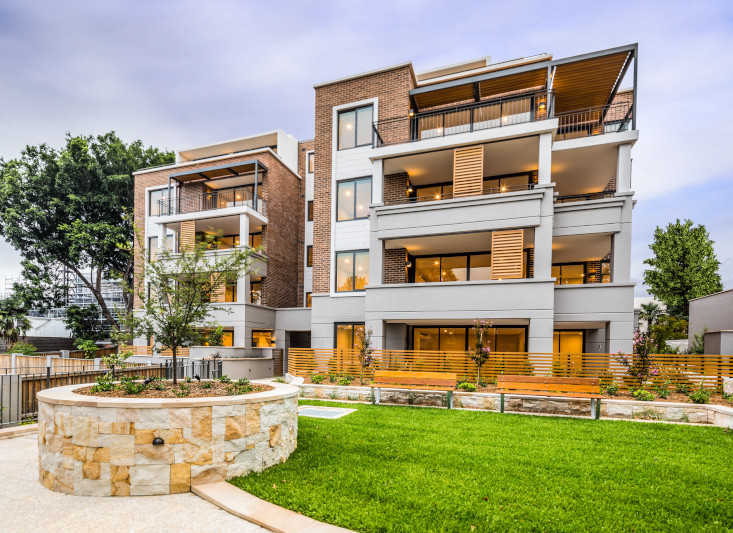 Materiality was also crucial in achieving the desired visual and tactile aesthetics. Buljevic comments, "The predominate use of brickwork within the palette of materials was critical in achieve this outcome. The podium base of the building was grounded through heavier detailing and a rendered base. Brickwork provided the base material for the main body of the façades, highlighted against a backdrop of aluminium powder coated metal work, timber screens and banding/reveal features." Interspersed among the smoother textures of the other finishes, Bowral Bricks in Bowral Brown offer a satisfying contrast, simultaneously highlighting the crisp, polished geometries of the building while lending it weight and solidity.
In PBD's work, Buljevic is particularly drawn to brickwork for "the myriad number of ways in which it can be incorporated – the repetition and detail opportunities are endless."
Ultimately, however, architecture is a practice concerned with pragmatic issues as much as aesthetic ones, and the professionalism, reliability and experience of a supplier factor heavily in material choice. As such, working with a company such as Brickworks, with its extensive offering and strong relationships with architects and builders alike, guarantees a smoother build. As Buljevic recalls, collaboration with the brick supplier "was the major defining driver for the material palette and external articulation. It was key in delivering a product which responds to the context and caters for the intended target audience."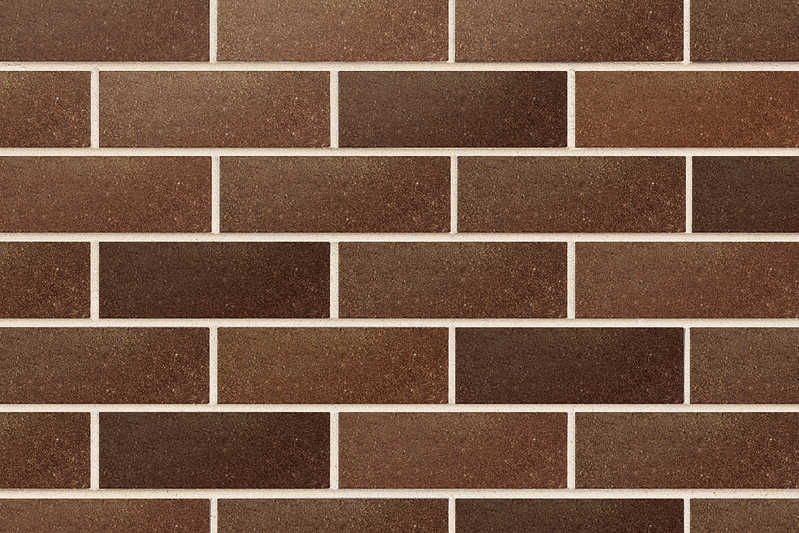 Bricks
Bowral Bricks in Bowral Brown
These distinctive dry pressed bricks made at our Bowral plant have been used in many of Australia's most admired and historic buildings. With their unique granular patina and tactile aesthetic, Bowral bricks are highly prized by customers, architects and designers alike, and set the standard for design and integrity. Their sharp edges and inherent character combine with the distinctive Bowral clay colours to create what can only be a Bowral Brick.
Learn more +
Get In Touch
Build your dream home.
Learn about our products.
Learn from the best.
Join us at an event.
Please register for this event
x
Get Inspired
Stay up to date with the latest trends, products projects and more on Instagram.