An innovative construction project in Adelaide proves today's hospitals needn't be cold and clinical.
Projects//
St Andrews Hospital, Adelaide, SA
Photographer//
Architect//
Product//
Terracade TN Smooth Gibson
The architecture of Western hospitals has rarely evoked images of eye catching, innovative design. These crucial institutions, where babies are born and the sick are healed, have traditionally been built to suit ever-stretched health budgets and to fit within growing cities, with little consideration given to aesthetics or natural light. As a result, many of our healthcare buildings are less than inspiring and more functional examples of architecture.
But here in Australia, one recent hospital design project demonstrates a way forward. The three-storey Eastern Clinical Development (ECD) is an expansion of St Andrew's Hospital in Adelaide and was designed by award-winning architects Wiltshire + Swain to be unashamedly modern and to enhance the neighbouring residential area, which is heritage listed.
The façade of the ECD is clad in Terraçade, a type ceramic façade system composed of tiles on a rail mounting system, that demonstrates exceptional durability and safety attributes. The clinical brief required the creation of a large block of building; however, tall windows and recesses in the façade have been used to prevent this becoming the dominant architectural form. Zinc and precast-concrete accents create additional texture and rhythm.
The warm-red Terraçade cladding colour chosen gives the building a solid yet uplifting vibe, quite unlike the dreary 20th-century concrete hospital buildings that dominate elsewhere in Australia. It also harmonises with the masonry and slate-tile roofs of the surrounding 19th-century homes.
But aesthetics aren't Terraçade's only benefit. "The architects selected Terraçade to meet the requirements for fire resistance and non-combustibility," explains Cathy Inglis, General Manager Technical and Innovation at Brickworks. "Terraçade tiles are manufactured by firing to temperatures between 1100 and 1200 degrees Celsius, imparting the beneficial properties of non-combustibility, durability and colour for life." According to Jack Reynolds, senior architect from Wiltshire + Swain: "Specifying a system such as Terraçade, which is inherently non-combustible, gives a great deal of reassurance to our clients. Confidence in building materials and supply chains is a key challenge in the construction industry, particularly in relation to requirements for non-combustible cladding materials. As a result of recent events, building owners are increasingly educated on this and are ready to interrogate products put forward."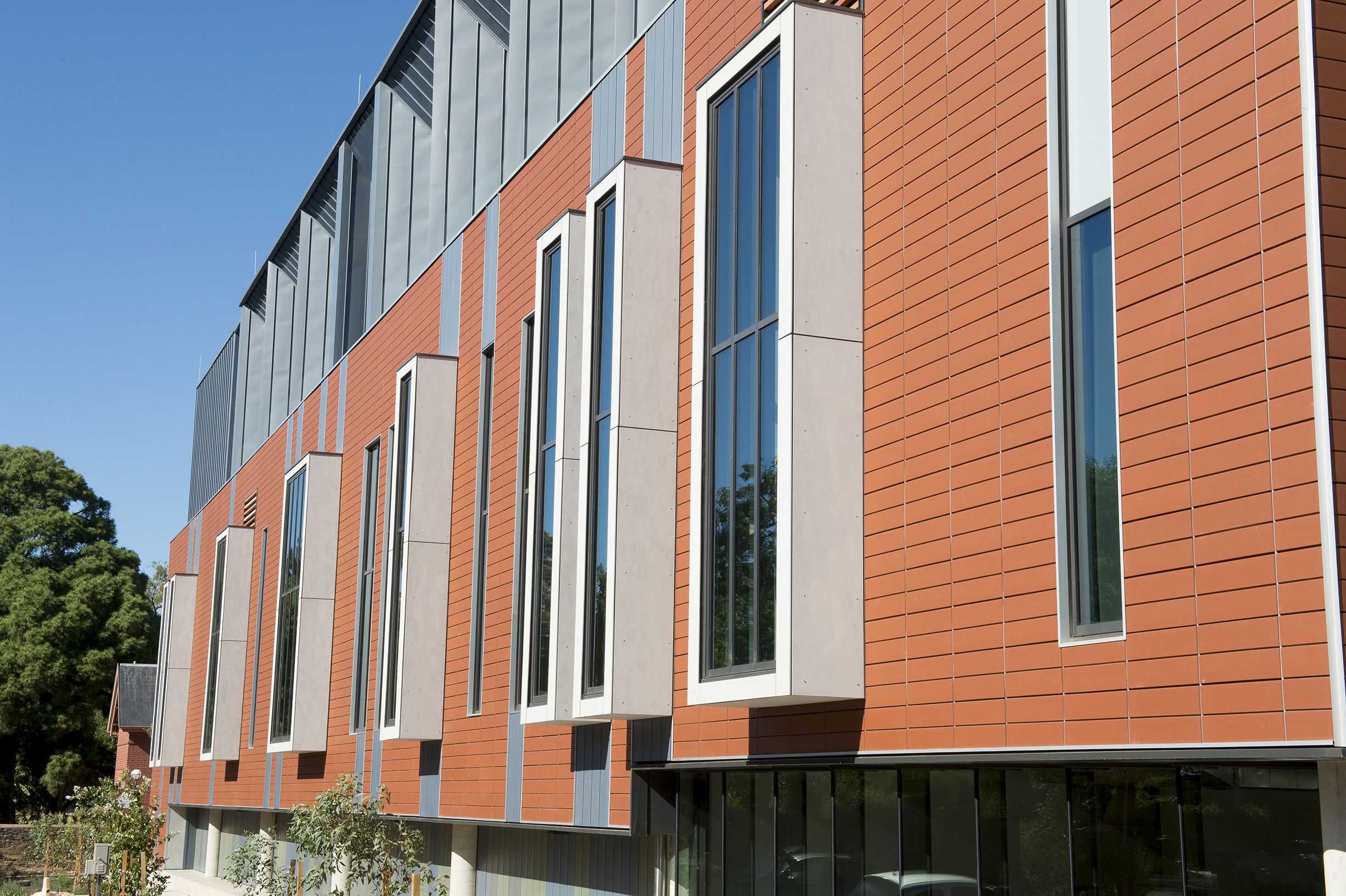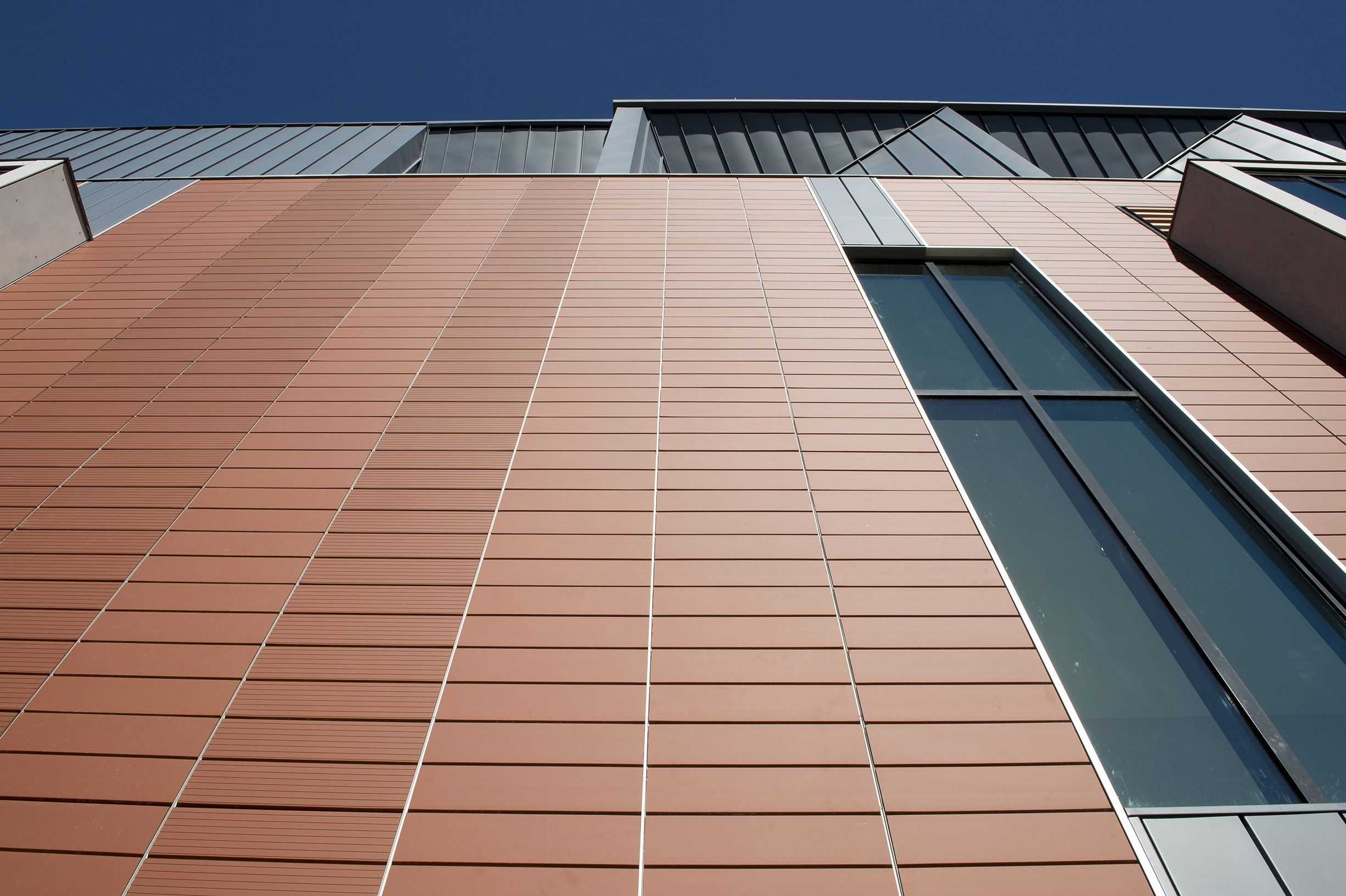 Another benefit of Terraçade is its ease of installation: the tiles are simply lifted into place and captured on custom horizontal aluminium rails. For this project, the horizontal aluminium rails were installed onto INEX>Renderboard off site and craned into place onto the building frame. The tiles were then installed on site.
Says Reynolds: "This had cost and time benefits for the project. However, most importantly it allowed us to achieve the quality and safety of working in a controlled factory environment, rather than working at heights in exposed conditions."
Inglis says she derives great satisfaction from knowing that Wiltshire + Swain's work on the ECD is likely to remain in place for centuries to come. "Terraçade doesn't fade or change colour over time," she explains. In fact, the product is backed with a colour-for-life warranty and a product warranty of 100 years.
She continues: "There are few products on the market that will look the same in 100 years as they do the day they are installed – and coatings or sealers aren't required to achieve this long-term performance. This is the beauty of fired ceramic tiles."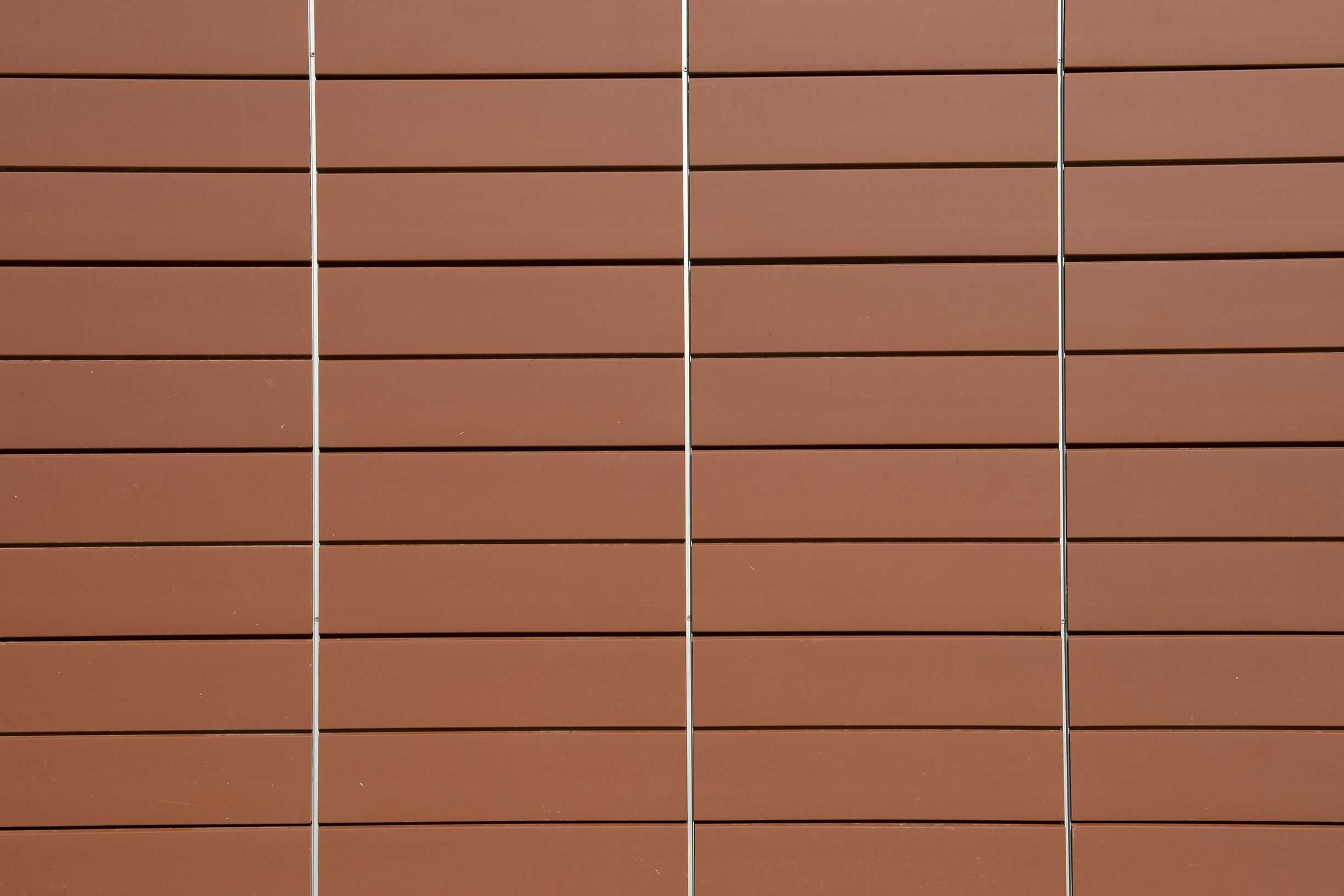 Terracade TN Smooth Gibson
Performance driven, Terraçade products are built for outstanding durability and performance. With an unmatched 100 year warranty the authentic natural clay material ensures the tiles easily withstand every weather extreme, from intense UV, heat and even fire, to heavy storms and sub-zero temperatures. Providing a completely maintenance-free finish that is stylish and energy efficient.
Learn more
Get In Touch
Build your dream home.
Learn about our products.
Learn from the best.
Join us at an event.
Please register for this event
x
Get Inspired
Stay up to date with the latest trends, products projects and more on Instagram.