The Hale School is Western Australia's oldest private boys' school, founded in 1858. Its alumni includes mining magnate Andrew "Twiggy" Forrest whose family name adorns the school's new teaching and learning precinct.
Visit Product Website
Project
Forrest Library at Hale School
Architect
Builder
Structural Enginner
TERRAÇADE® TN Installer
Photography
Featured Products
The Forrest Library is at the centre of a cluster of buildings linked by patios and colonnades.The building structure is a concrete frame with glazing and limestone masonry at the ground level and lightweight cladding commencing above the window heads.
As well as a 1500 square metre library, the $16 million complex houses an IT centre, 27 classrooms, student cafe, meeting rooms, uniform shop and support rooms.
The overall building is rectilinear but punctuated with pop-out, semi-circular classrooms which CHRISTOU describe as "a tool to encourage students to group and collaborate."
Again,Terraçade was chosen as the cladding material for its low maintenance requirements and clean, natural aesthetic which blends with the character of the exiting campus, especially the adjoining brick dining hall.The colonnade pillars are also clad in Terraçade over precast concrete.The colour chosen, Gibson, is again in the traditional terracotta spectrum but more towards orange.
Possibly the most unusual feature of this building is the use of Italian-made extruded terracotta louvres, set at fixed angles and supported on concealed steel frames.
The Forrest Library is a flexible facility that promotes individual and group learning and caters to today's more wide-ranging teaching demands.The selection and detailing of materials demonstrates craftsmanship and quality of the first order.
The Forrest Library won the AIA (WA Chapter) 2010 Design Award for Public Architecture.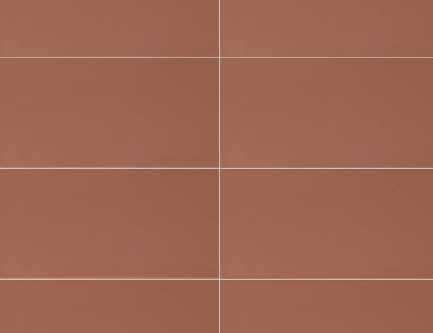 TERRAÇADE® TN
TERRAÇADE® TN in Gibson
Developed in Australia, the Terraçade® facade tile system combines the long life and low maintenance of genuine fired terracotta with the design and construction efficiencies of a lightweight cladding system.
View Product
Get In Touch
Build your dream home.
Learn about our products.
Learn from the best.
Join us at an event.
Please register for this event
x
Get Inspired
Stay up to date with the latest trends, products projects and more on Instagram.